It's that time of year again! The leaves are crunching underfoot, beautiful corn husks adorn our neighbors' doors, and pumpkins sit lovely on porches. Fall is in upon us and we are getting ready for Thanksgiving. No Thanksgiving table would be complete without a beautiful centerpiece, and there's nothing better than one that's homemade.
This year, don't just involve your kids in making easy Thanksgiving sides — get them in on the decorating, too! We will share three simple Thanksgiving centerpiece ideas perfect for kids to make for the holiday table setting, and you can make them together.
We can just taste the delicious turkey, dressing, green bean casserole, salads, and more! It's such a wonderful holiday to spend with friends and family, all around the table, giving thanks for what we have in our lives.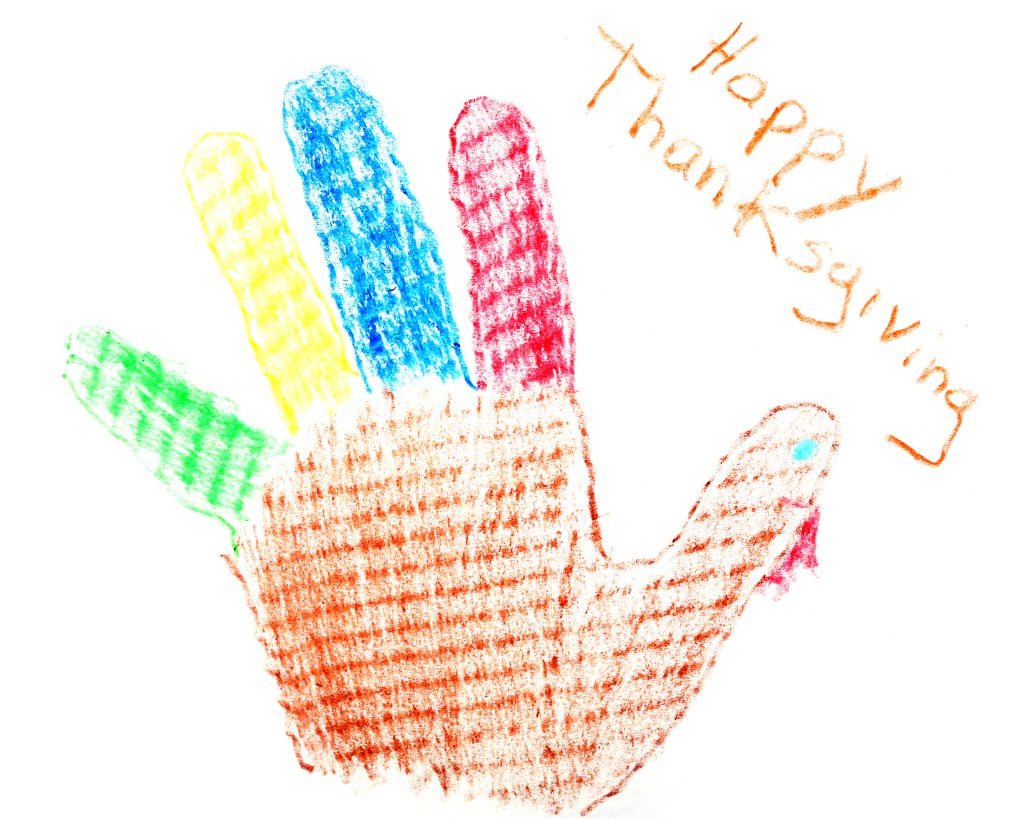 Grateful Gobbler
In fact, that is the inspiration for the first centerpiece project that we are going to share. It involves hand turkeys. Remember when you were a child, and your schoolteacher or parent would have you trace your hand and color it in like a turkey with your fingers serving as the turkey's feathers? Here is a new spin on it that lets you talk to your kids about what being thankful means, and maybe even share with them what you are thankful for, too.
It makes a great conversation starter, which makes it a wonderful centerpiece, and perfect to sit in the middle of the table with friends and family all around.
Step 1: Trace your hand turkey and color in those finger feathers.
Step 2: Give your gobbler buddy a beak and eyes.
Step 3: Now have your little one write down five things they are thankful for, one on each feather. It can be super simple, depending on their age. They could be thankful for anything. Doing an activity like this actually helps to exercise their brain since they have to think about what they are grateful for.
Step 4: You may want to laminate this homemade centerpiece and make the bottom a little long so you can fold it back to display it for everyone to see.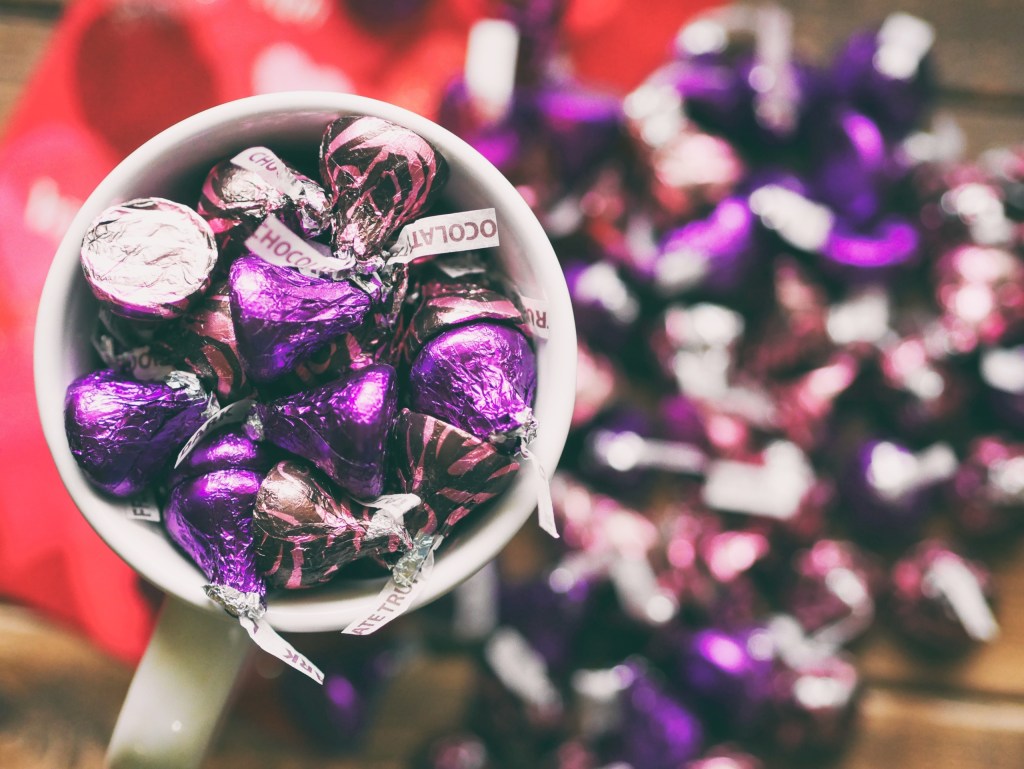 Tasty turkey treats
This one is super simple and totally adorable and it only requires a tiny bit of help from an adult. Plus, at the end of dinner, everyone gets to eat a treat! The kids are going to love creating these — and we're sure they will sneak a few kisses in while they are creating their turkeys.
Step 1: Grab a bag of Hershey's Kisses. Around this time of year, you can typically find them in seasonal colored wrappers.
Step 2: Get some card stock, felt, and googly eyes.
Step 3: Take the card stock and cut it into the shape of feathers or scalloped edges. You'll also want to cut a piece of red or orange felt for the turkey's beak.
Step 4: Let your little ones color on the shaped card stock to create their turkey masterpiece.
Step 5: Stick on the googly eyes and secure the chocolate kiss to the cardstock. Children can use a glue stick to attach the bottom of the kiss to the cardstock, or a parent or adult can attach the googly eyes with some double-sided tape or just a small dab of glue.
Step 6: Let them dry, and just like that you have tiny little turkey treats that can sit in the center of the table.
Step 7: If you don't want to use this in the center of your table, another suggestion is for the kids to place one at every place setting so every guest gets one!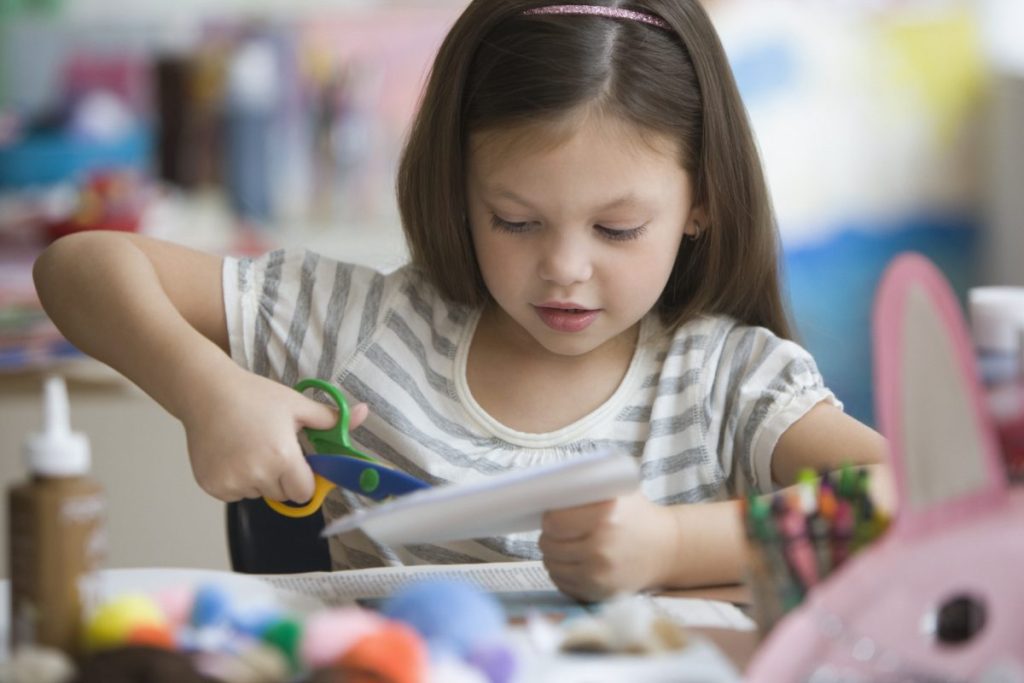 Feathery frame
If your little one enjoys making art with popsicle sticks, then this next craft is going to be right up their alley! The end result is a picture frame of popsicle sticks with a multitude of colorful feathers popping out from behind, making them look like turkeys!
Step 1: To begin, you can either purchase colored popsicle sticks or have your children paint some; the latter seems more fun, though!
Step 2: You can help them glue the sticks together to form the frame, and of course, put a photo in the frame
Step 3: After that, you can let the kids go to town with the feathers! Let them have fun picking out what colors they want for their turkey frames.
Thanksgiving is all about family and these are wonderful activities the entire family can help out with. Your little one will beam with pride when they see their artistic creation sitting front and center during your Thanksgiving meal.
Editors' Recommendations