Do your kids love to watch Paw Patrol? If so, you'll want to check out this amazing special offer from Walmart. When you pre-order select toys from the Paw Patrol movie, releasing on August 20, 2021, your child will receive a special sneak peek of a one-of-a-kind Paw Patrol experience. It's happening on August 8th at 10 am PST/1 pm ET at the all-new Paramount Pictures Virtual Showcase. The kids will get to see a super special sneak peek of the movie with a special guest introducing it. Plus, there will be other "PAWesome" activities, too. But to get this offer, you'll want to hurry and pre-order, because it expires on July 31, 2021.
Here are some of the Paw Patrol toys from the movie that you can preorder now.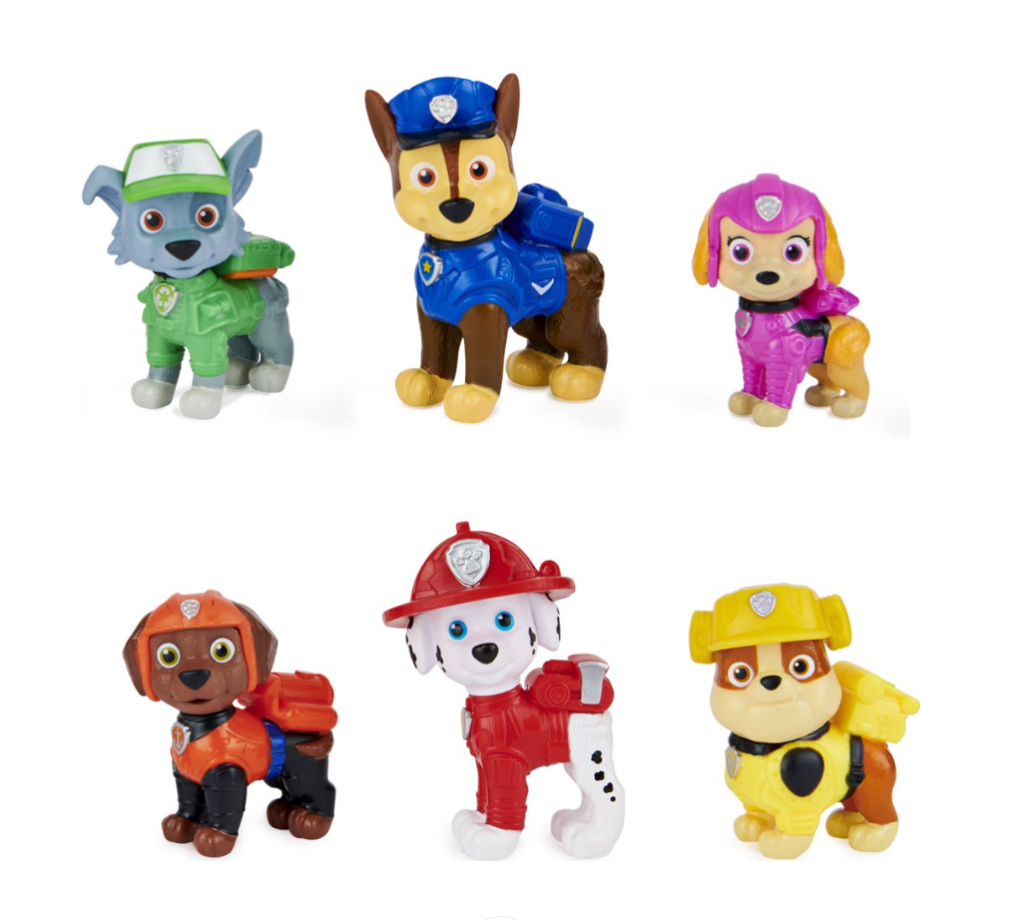 Bring all of the pups home in one set. This is great for kiddos who are three years old and up! They can meet all of the pups of Adventure City. There are Zuma, Skye, Chase, Marshall, Rubble, and Rocky. They are all ready to take on whatever adventure throws at them, wearing their brand new movie uniforms. These toys inspire imaginative play, and children can even recreate scenes from the movie with this adorable PAW Patrol Movie Action Figure Set. You can watch your child's imagination bloom with these action figures!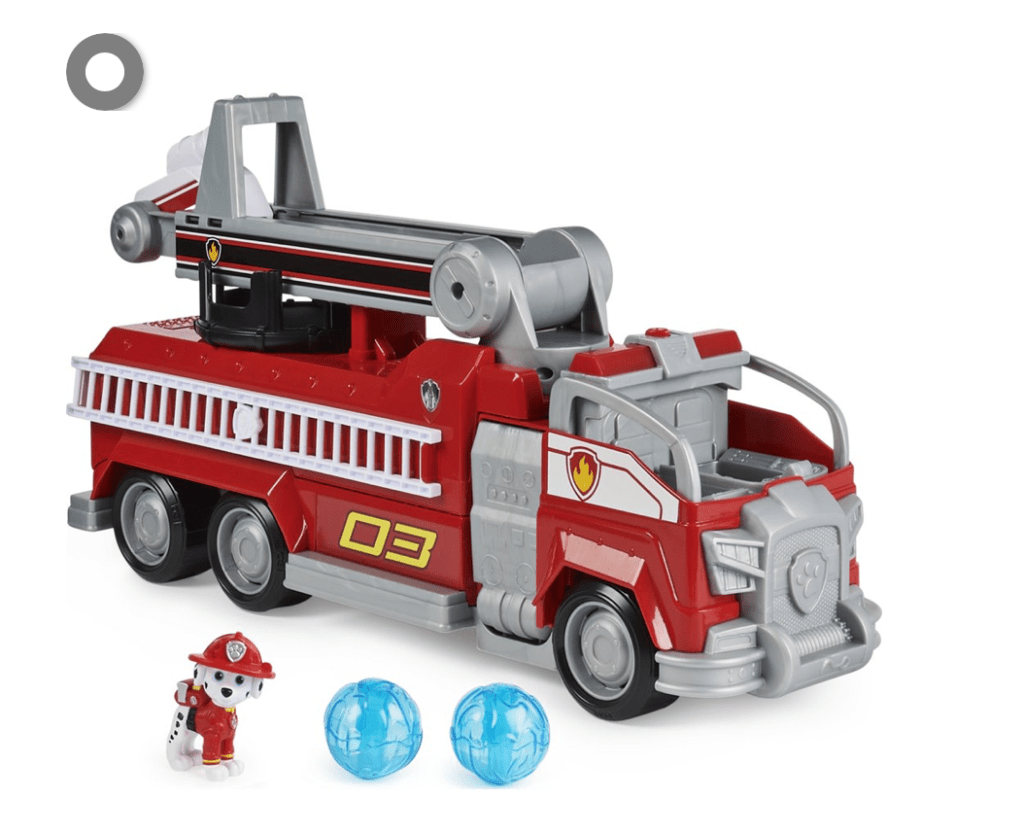 Nothing can stop Marshall and his mighty firetruck. This truck, however, is the transforming fire truck from the movie. You can lift the ladder, rotate the rescue ladder, and there is even a projectile launcher. It even has realistic flashing lights and sounds, too. Marshall's water cannon can blast the included projectile. A safety and rescue net trampoline is even included to save anyone who may be in trouble. Marshall is there and ready to help.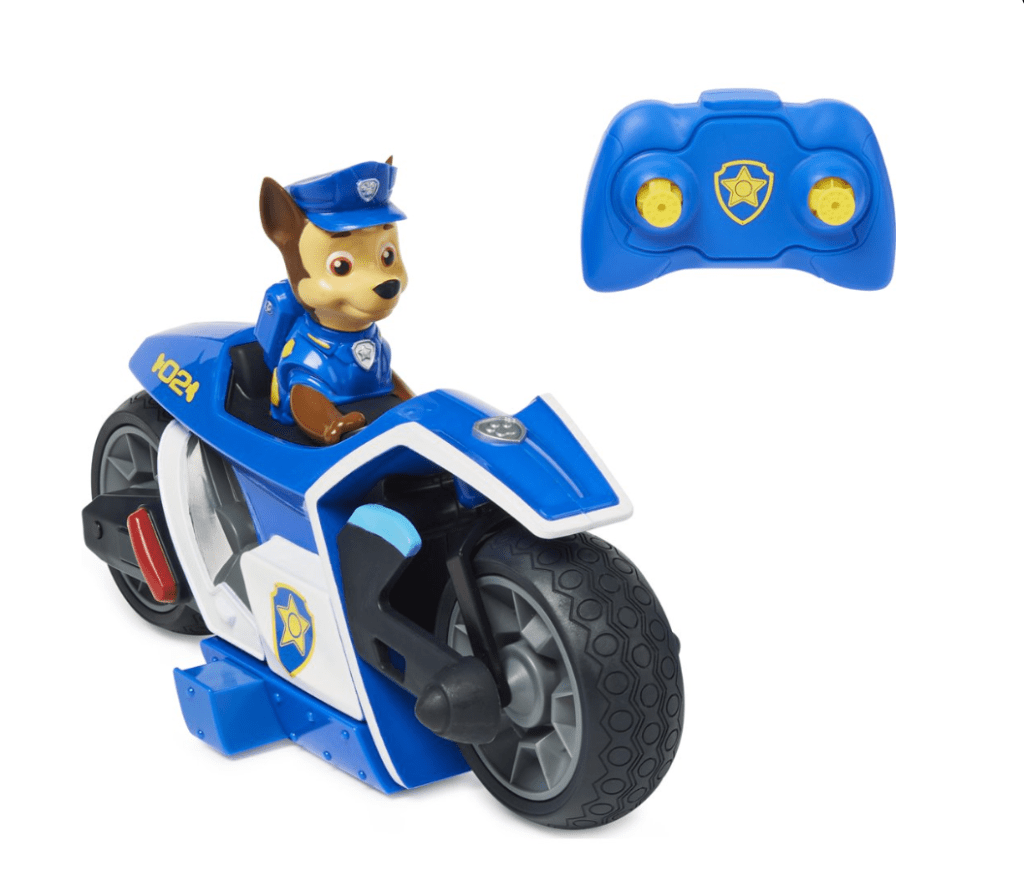 Chase is here and ready to roll in this sweet RC Motorcycle from the movie! The controller is easy to use, which makes it a great toy for beginners who are being introduced to RC cars and motorcycles. Chase is molded into the driver's seat so that he stays in place during his entire ride, and he is also sculpted to look like he did in the movie. Chase and his motorcycle can be controlled from over 100 feet away. Little ones will love playing around with the PAW Patrol motorcycle. Watch them zoom all around and see the pure joy in their eyes as they lead Chase around to assure that Adventure City is safe and sound. This is a great toy for pretend play.
If you are looking to get your paws on this ultimate tower play set, you and your little one will absolutely marvel at this amazing tower. It has an incredible amount of stunts and features that you can both discover together. With a light-up ramp that pulls down to transform the tower, there are plenty of lights and sounds to keep your kiddos entertained. They will completely flip when they see this set, it is over three feet tall. It also includes all six PAW Patrol figures, as well as Chase's cruiser that slides down the rescue ramp. It will light up just like it does in the movie. Chase also comes with a clip-on backpack, where he can send projectiles from it. If you are looking for the ultimate gift, this tower playset would be just the thing.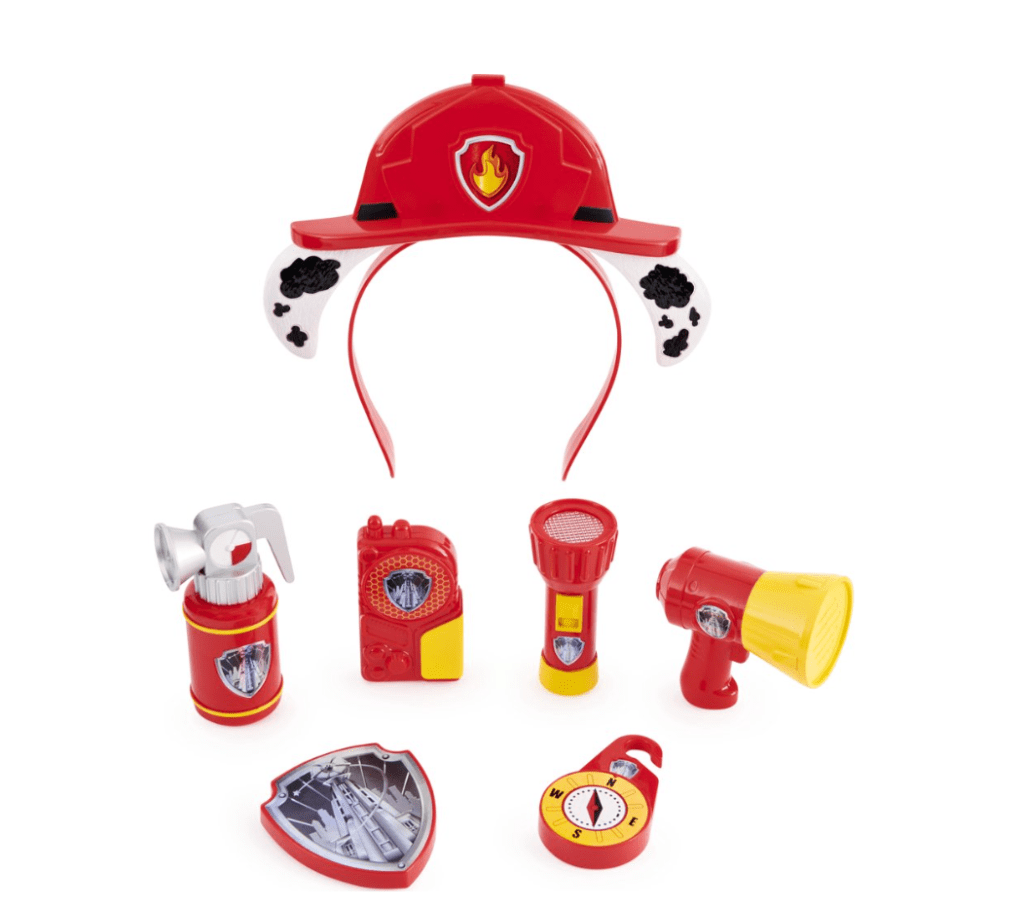 Your little ones can be just like their on-screen heroes with this sweet role play set. By donning this set, they can repeat the fun things that they saw in PAW Patrol: The Movie. In this set, you will find a hat (which is a headband), a flashlight, a map, and a magnifying glass. It even comes with a megaphone. Not only are these great as an everyday playset, but when Halloween rolls around, they could make a perfect costume for little ones.
"No job is too big, no pup is too small," as they say on PAW Patrol. If you want in on these great deals, be sure to pre-order toys today and get your kids hyped for the movie on August 20. One of these incredible PAW Patrol toys would also make a wonderful gift for an upcoming birthday. Get ahead of the crowd and place your order before July 31, 2021!
Editors' Recommendations