Many kids enjoy the freedom of doing what they please — within reason — in a portable playard. Consider these highly regarded portable playards when you're looking for a safe and dependable play area that will allow your children to express themselves.
Portable playards can be used both indoors and outdoors. They typically have a soft floor and sides, so kids don't harm themselves while playing. No matter where you plan to use one, these portable playards can help keep your children safe anywhere you set one up.
Summer Infant Pop 'n Play Portable Playard
Best portable playard overall
What offers these attractive qualities: Lightweight, easy to fold, water resistant, and ideal for indoor and outdoor usage? The answer is the Summer Infant Pop 'n Play Portable Playard, which is a smart overall choice. It provides 14 square feet of contained playing area, and its folding metal frame weighs just 12 pounds. Its water-resistant canvas floor helps keep kids dry, even on damp surfaces, and its travel bag with strap is designed for maximum portability.
BABYSEATER Portable Playard Play Pen
Easiest portable playard to set up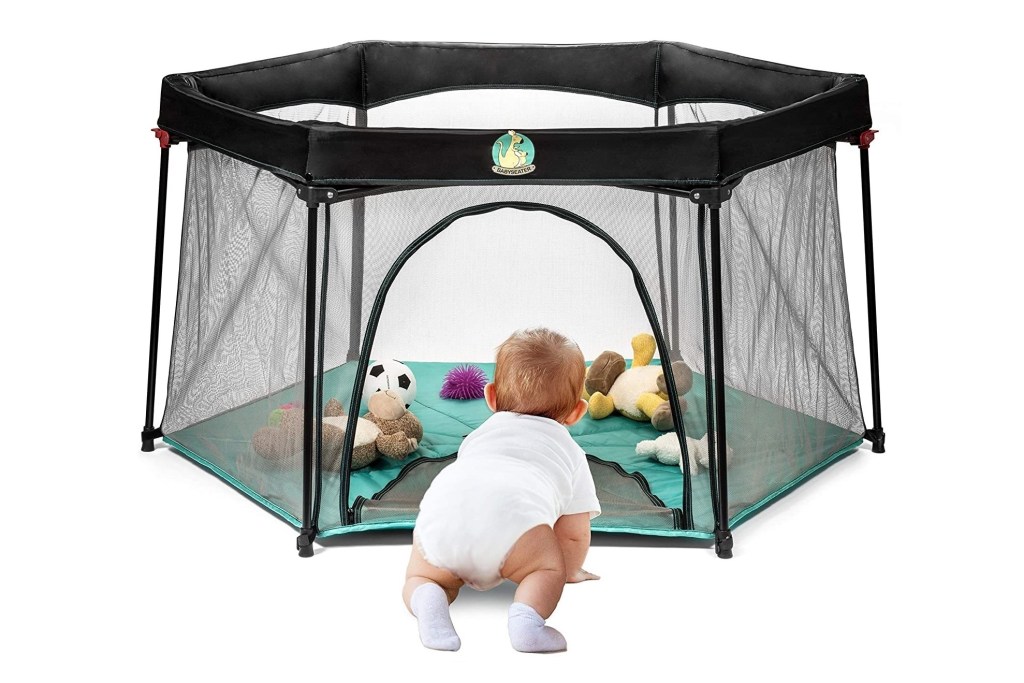 Busy parents who are constantly on the go probably would rate quick and easy setup as the top-needed feature in a portable playard. BABYSEATER's Portable Playard Play Pen then should top their list. The portable playard is designed for single-handed operation, so it can set it up with one hand even while holding a child in the other. The portable playard also comes with two safety locks, so parents can rest assured during both indoor and outdoor play. Its lightweight metal folding frame is designed to make it easier for loading and unloading.
Summer Infant Deluxe Playard with Shade
Best portable playard with shade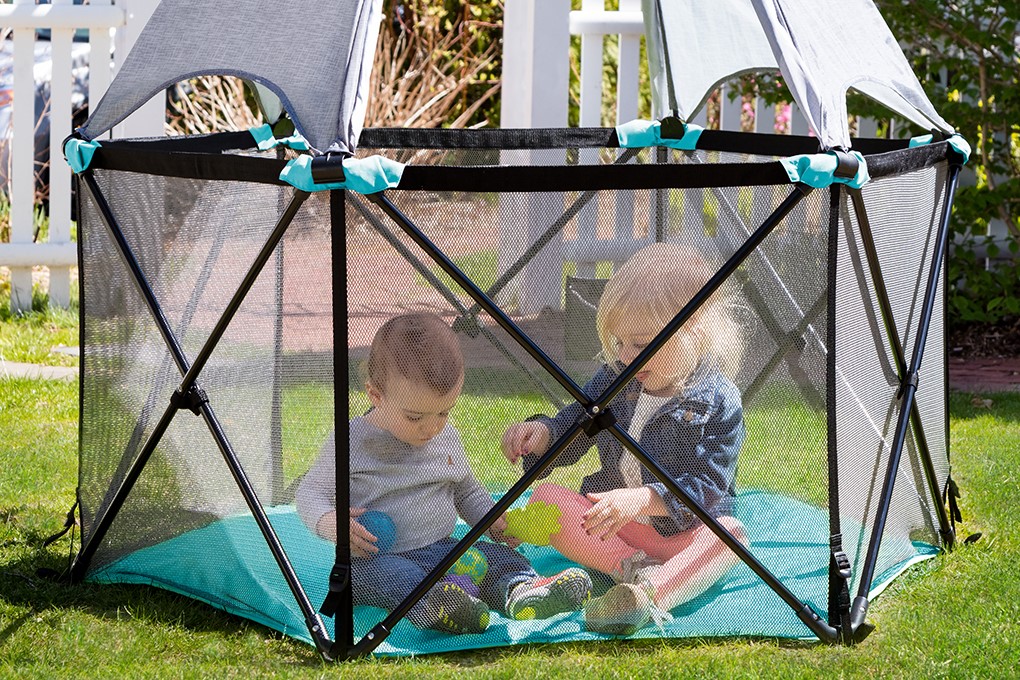 If you plan on heavily using a portable playard outdoors, the Summer Infant Pop 'n Play Deluxe Playard with Shade is right up your alley. It features a full coverage canopy with two zip-open panels and mesh sides to offer protection from the elements. The portable playard for babies and toddlers can block 98 percent of harmful sun rays.
When it comes to portable playards, parents want safety, easy assembly, and low weight, while kids need comfort and independence. These portable playards can please everyone in the family.
Editors' Recommendations