A must-have item for taking a baby to a public pool, a swim diaper can be a cute fashion statement. Reusable swim diapers can be bought in a range of fun designs. From floral to night sky, you are sure to find a swim diaper in a pattern that you and your child love.
A swim diaper will safely contain any messes your baby or toddler might make while in the water. Good quality reusable swim diapers are the product of choice when it comes to selecting a swim diaper for your child. They are highly absorbent and don't chafe even when soaked. Let's have a look at our list of some great swim diapers.
i play. by green sprouts Swim Diaper
Best overall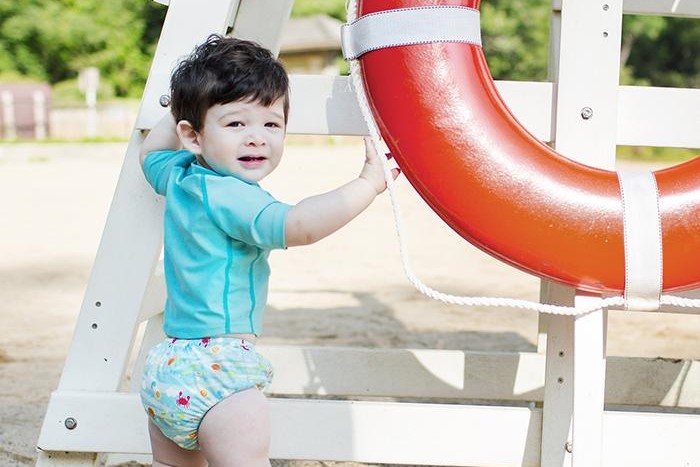 Available in a wide variety of patterns, the i play. by green sprouts Baby Snap Reusable Swim Diaper is a polyester reusable swim diaper. Make note that most prints have blue as their base color. Snap closures on the diaper's side make for a secure fit. This lightweight swim diaper encourages swimming from a young age. No other diaper is needed under this one.
Wegreeco Baby & Toddler Swim Diaper
Best swim diaper three-pack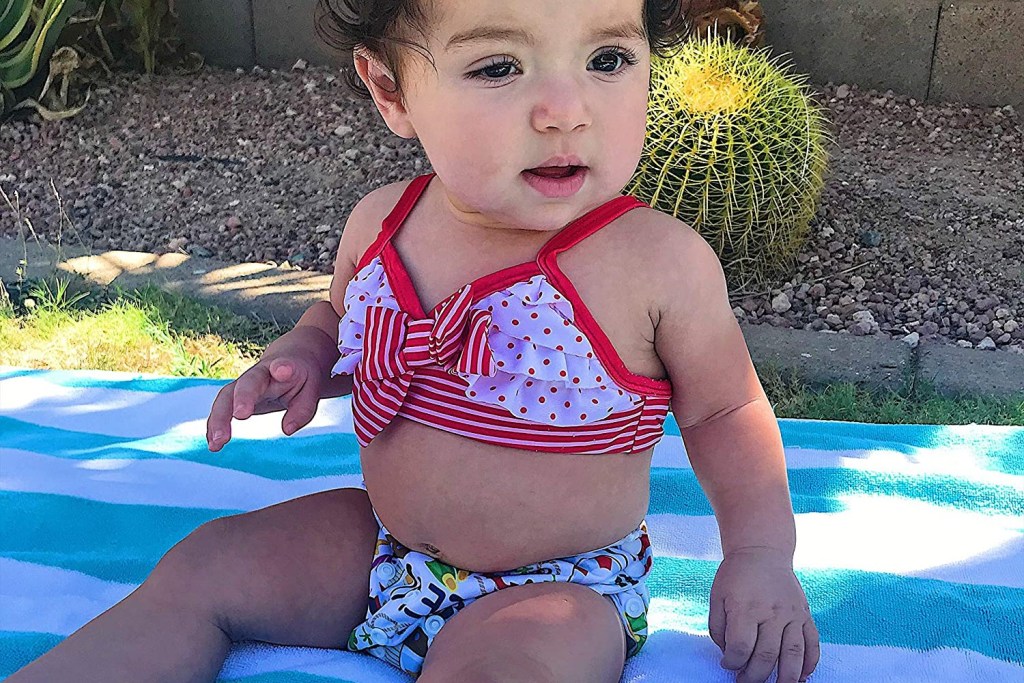 The multipack of Wegreeco Baby & Toddler Snap One Size Adjustable Reusable Baby Swim Diapers has three very adjustable diapers. They are available in two sizes to fit growing babies. Both sizes feature a number of places for snaps to attach to for a custom sizing. The swim diaper's interior has a super-soft mesh lining for your baby's comfort. Its outer liner is made of polyester PUL. This material is waterproof for easy cleaning.
Beau & Belle Nageuret Swim Diaper
Best swim diaper design
The Beau & Belle Littles Nageuret Reusable Swim Diaper makes for a stylish addition to any baby's closet. It comes in a number of unique designs. The patterns are lively and suitable for either gender. This reusable swim diaper is an economical choice, especially compared to the price of disposable swim diapers.
Modern swim diapers, particularly of the reusable type, are an upgrade from the plain makeup of their predecessors and disposable competitors. You can't go wrong purchasing a swim diaper or two for your baby.
Editors' Recommendations