Caring for a new baby from season to season has different, unique challenges. One that doesn't have to be tough is keeping your baby warm in the colder months. A good winter coat should be comfortable and insulate your baby against frigid temperatures, all while still providing a sense of style. Our top choices for the best baby winter coats will help you get started in choosing the perfect one.
Your baby can't let you know if they are warm enough, or if they even like their coat. You need a reliable coat that allows baby to move around without worrying that your little one isn't at the right temperature to stay healthy. Our top picks for a baby's winter coat will make running errands and getting outdoors so much easier. Let's take a look.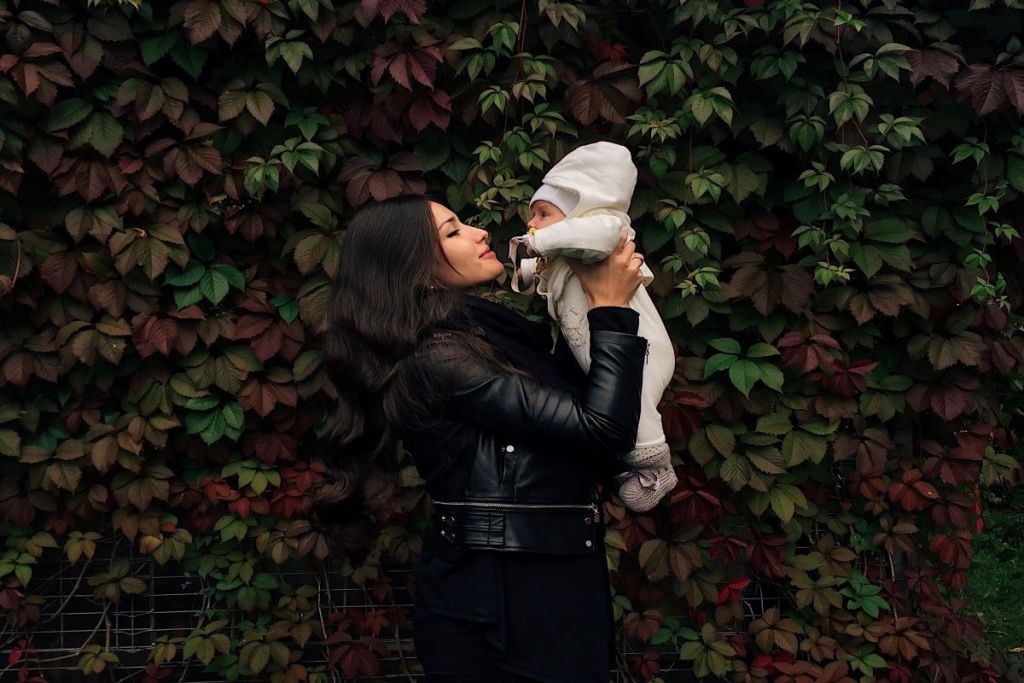 Why your baby needs a winter coat
If you need one, so does your baby
Does a baby really need a winter coat? Yes, of course! If you need to put on a winter coat when leaving the house, that's a sure sign that your tiny tot needs one, too. A temperature of 40 degrees Fahrenheit or below means your little one needs to be bundled up for the elements.
A baby can't regulate their temperature
Adults know when to take off their coats when they get too hot or put on their coats when they are too cold. A baby just knows how to cry to let you know they don't like how they feel. Your baby relies on you to make sure they are toasty warm in the winter.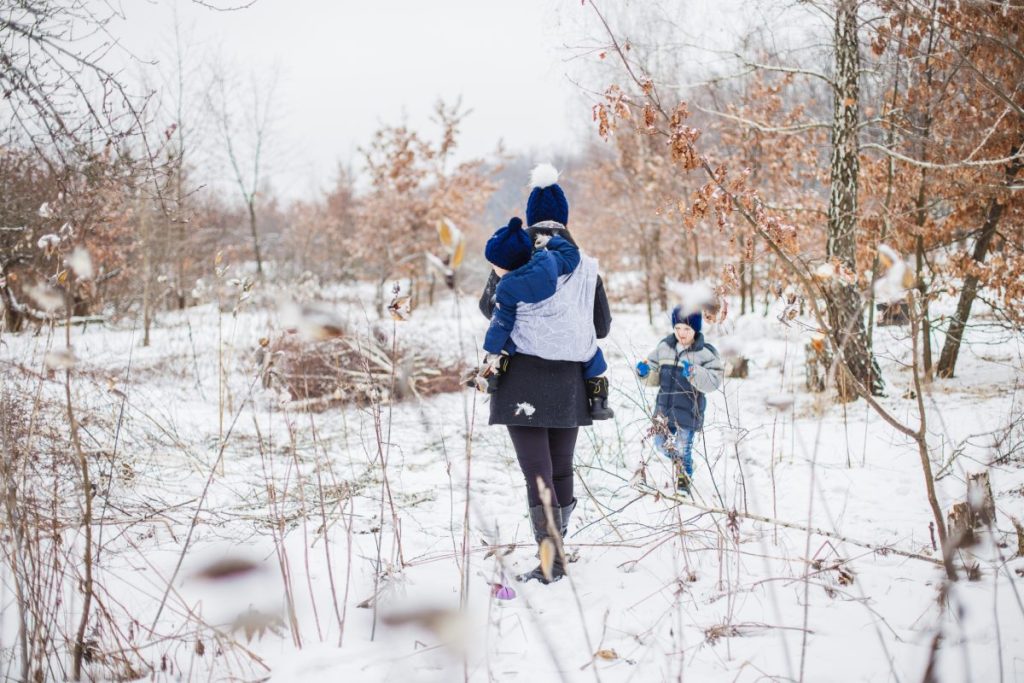 Our favorite coats
CECORC Winter Coat for Kids
Best overall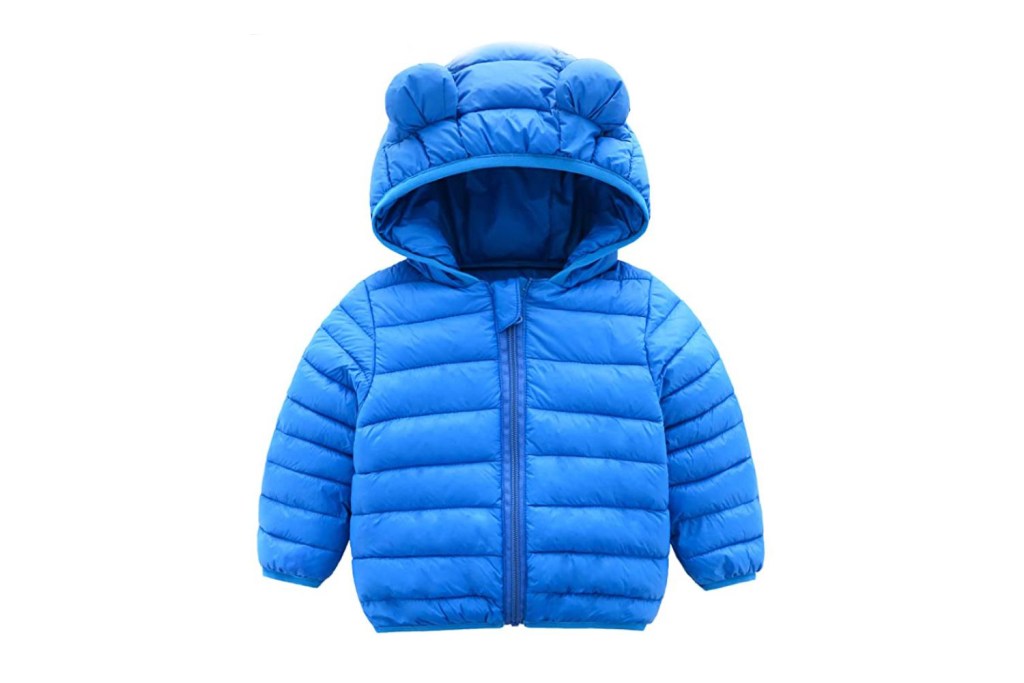 This adorably puffy option from CECORC provides insulation from the cold in a comfortable, hypoallergenic down alternative. It's washable and comes in a variety of colors in sizes 18 months up to 4T. The nylon exterior is tear-resistant, and the cute ears on the hood are fun little details. It's warm while remaining breathable, and it has some stretch in the material.
Jojobaby Hooded Snowsuit
Best winter coat with a faux fur collar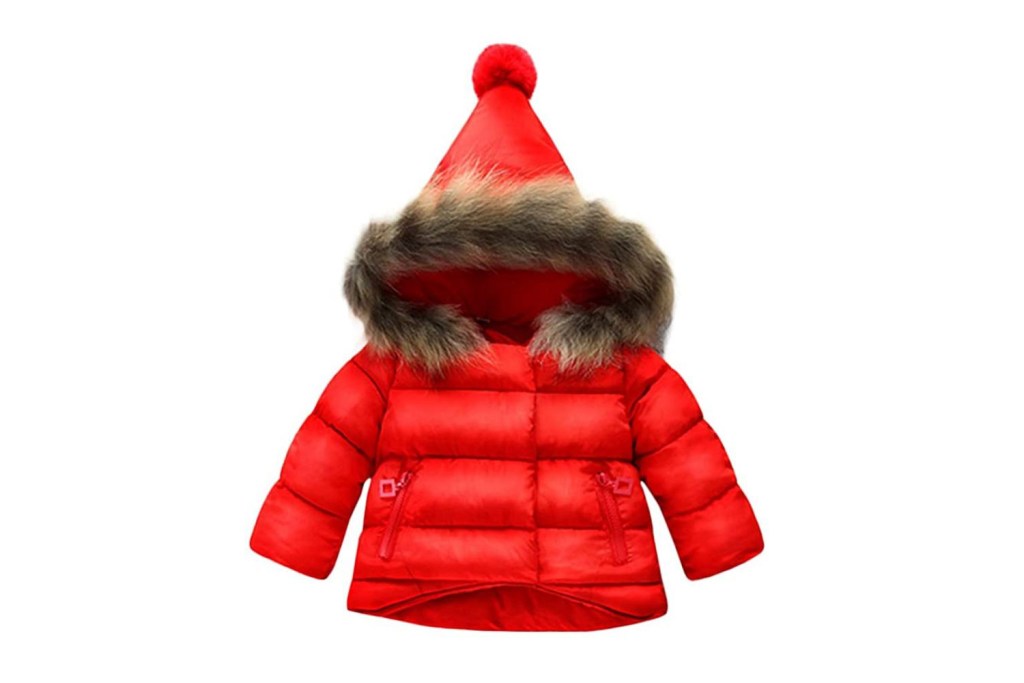 This snuggly jacket from Jojobaby features a comfortable cotton blend material with faux fur detailing on the hood. It comes in three different colors with different fur colors and features slanted hand-warmer-style pockets with zips. It features a parka down interior, so handwashing is recommended. It comes in sizes 18 months to 3 years.
Simple Joys by Carter's Baby Hooded Sweater Jacket
Best Sherpa-lined winter coat
For a cozy winter jacket, this Sherpa zip hoodie from Simple Joys by Carter's is a great option. It features a softly neutral color scheme with polyester Sherpa lining inside a cotton blend exterior. It has pockets and little ear details on the hood. Machine-wash it without worrying about shrinking, and it comes in sizes newborn to 24 months. This would also make a great layering piece under or over other items.
Baby winter coat reminders
Make sure it's a style you don't mind working with
What we mean by that is, if you absolutely can't stand snaps, like on that so-cute onesie, but now you hate that pajama onesie, then don't get a snap-up coat. If you will not have the patience for buttoning up a dozen teeny tiny baby buttons, then don't get one like that. "If it zips, it fits" is your motto, then get a zip-up coat.
Keep the coat off in the car
We know it's a lot of work and time in the winter with getting shoes and coats on everyone before you even open the door. But keeping a baby in a winter coat in their car seat is dangerous. The straps won't fit properly, there will be too much space between the safety straps and your baby's shoulders, and it will pose a real threat if you were ever in an accident.
You have to take the coat back off before you strap your tot in. So, yes, you'll also want a blanket or car seat cover to keep baby warm for the drive. This is also why you should pick a coat style you won't get frustrated with, so you're less likely to improperly put baby in and out of the car.
Don't let winter slow you down. These coats provide excellent insulation, are easy to care for, and don't even sacrifice style to do so. You'll be back in your element, showing your baby the world in winter with these cozy and stylish baby winter coats. It's time to enjoy all the seasons as a parent with style and grace.
Editors' Recommendations