Potty training is an important stage in your toddler's development. Some toddlers begin showing signs they're ready to potty train as young as 18 months, while others aren't ready until they're around 3 years old. It's important to wait until your little one is ready, otherwise, the potty training process will be extremely difficult for both of you. When your toddler is ready, you'll need a travel potty seat. Having a travel potty seat helps keep toilet training consistent when you're on the go.
Thankfully, potty seats are available in a range of hues and patterns. Involve your toddler in the decision-making process. This makes your little one feel like the take-along potty seat is something they are going to use a lot. When it comes to picking the right travel potty seat, portability is of utmost importance for on-the-go use. Many modern potty seats fold up for compact storage and simple transport for busy parents. Let's explore some of our favorite travel potty seats.
Best overall
Gimars Folding Potty Training Seat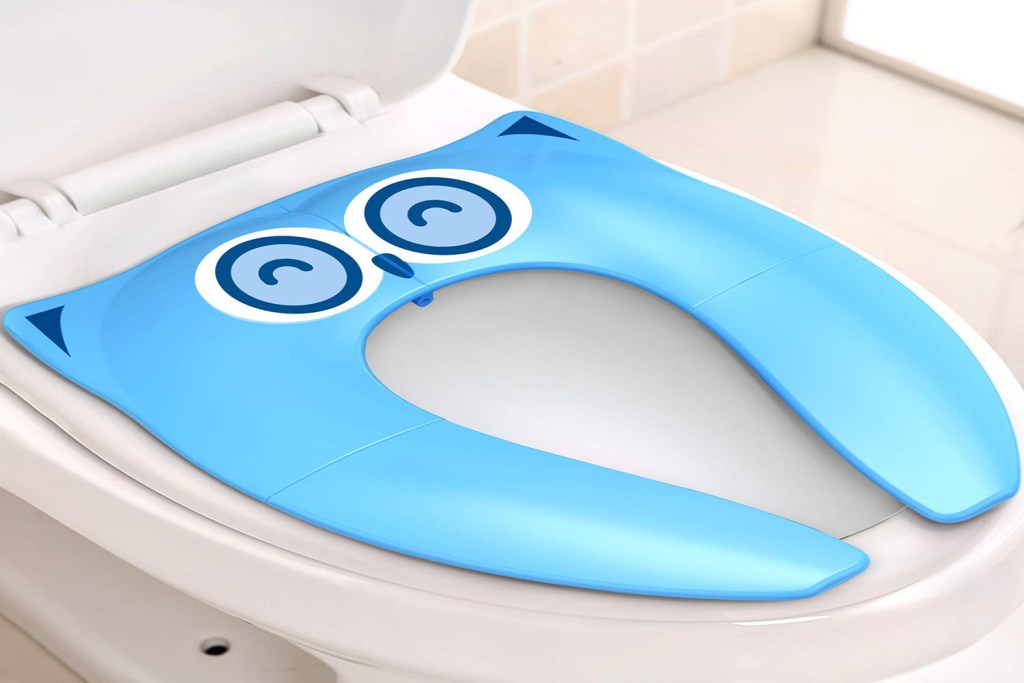 If you're looking for a travel potty seat that's quick and low maintenance, try the cushiony Gimars Folding Potty Training Seat. It folds up for easy transport. This travel potty seat makes any toilet seat comfier and cleaner for children to sit on. It even includes a waterproof storage bag.
Best foldable potty seat
OXO Tot 2-in-1 Go Potty for Travel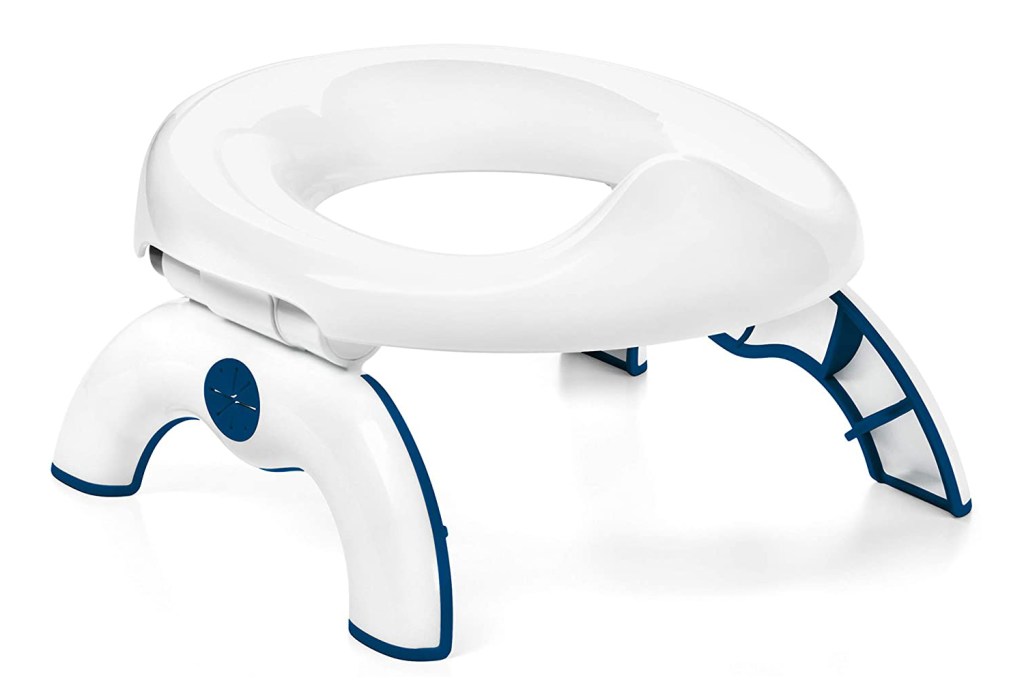 If you prefer not to use public restrooms with your toddler while potty training, the OXO Tot 2-in-1 Go Potty for Travel is ideal. It's designed with collapsible feet and is great for on-the-go restroom stops. This potty seat comes with plastic liners, so it can be used on its own as an emergency toilet. You can even set it up in the hatchback or van in a pinch. Its sturdy construction is built to last and the potty cleans up quickly with a wipe when needed.
Best nonslip potty seat
Jool Baby Products Travel Potty Seat
If you're looking for a compact travel potty seat that won't slip, try the Jool Baby Products Travel Potty Seat. It is a perfect pick when it comes to nonslip potty seats. The design features multiple suction cups on the bottom to help it stay in place. Your toddler will not slip off the toilet when using one of these potty seats. It comes complete with its own drawstring bag for busy parents on the go.
Potty seats help ease the sometimes difficult transition from diapers to toilets. Using a potty seat can promote a sense of independence in your toddler. Making their potty seat available to them on trips ensures continuity in toilet-training habits. Whether you want a travel potty seat that fits on a public toilet making it accessible to your toddler or a travel potty your little one can use in a public restroom or the back of the car, we've got the best options to keep potty training when you're on the go.
Editors' Recommendations