When it is time to purchase or replace your bar stools in your home, there are many places that you can check out to see what they offer. However, many families have found that Target sells quite a variety of bar stools that are safe for kids. If you are looking to upgrade your kitchen or outfit your patio without the hassle of trying to find one at a furniture store, you can grab a great deal from Target. Here are our recommendations for the best kids bar stools.
Best kid-safe bar stools at Target
The bucket seats that these bar stools feature assure that whoever is sitting in them has proper back support, which is always important. This is especially important when you have children. They will not fall backward in these Flash Furniture LeatherSoft Counter Height Barstools. Your little ones can eat breakfast, lunch, or dinner in these really versatile bar stools. They also feature a footrest that anyone who sits in the chair will be able to comfortably rest their feet on.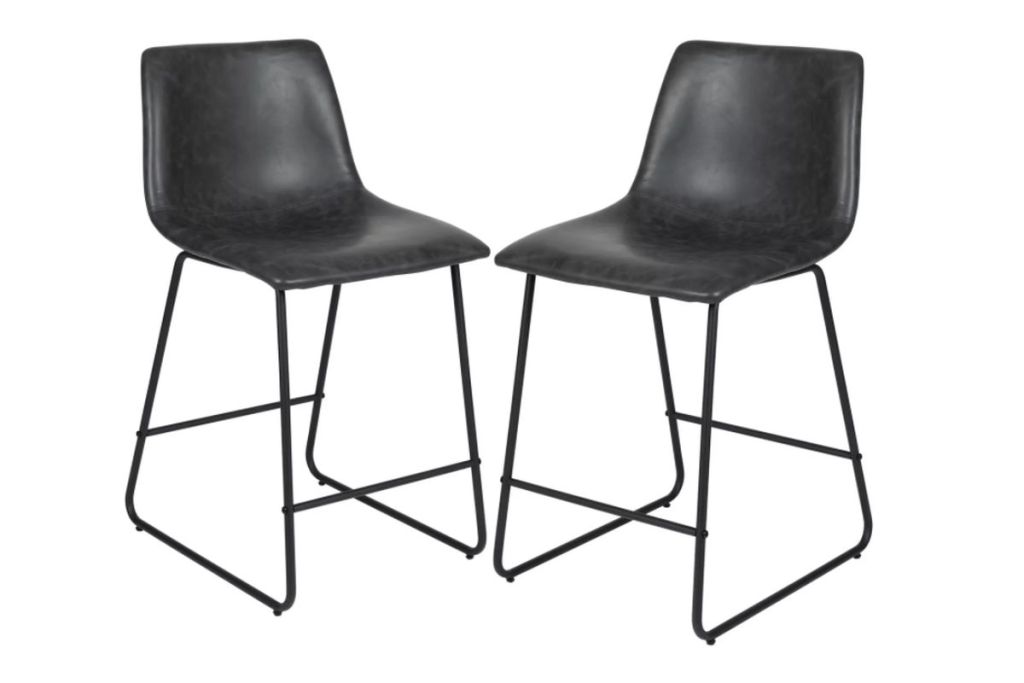 Seat cushions are 1.5 inches thick
Upholstered
Fixed bucket seat for comfortable seating
You can add a pop of color to your kitchen or patio with the Ethan Adjustable Swivel Barstool with Arms. It has an adjustable height footrest, so when it's time to come in from outside, everyone can take a rest in this bar stool. It does have a 350-degree swivel, so there's no doubt the children will have fun turning and turning around. The wonderful thing is that it has metal arms that children can hold onto if they climb into the bar stool. It is made of faux leather and has a chrome finish.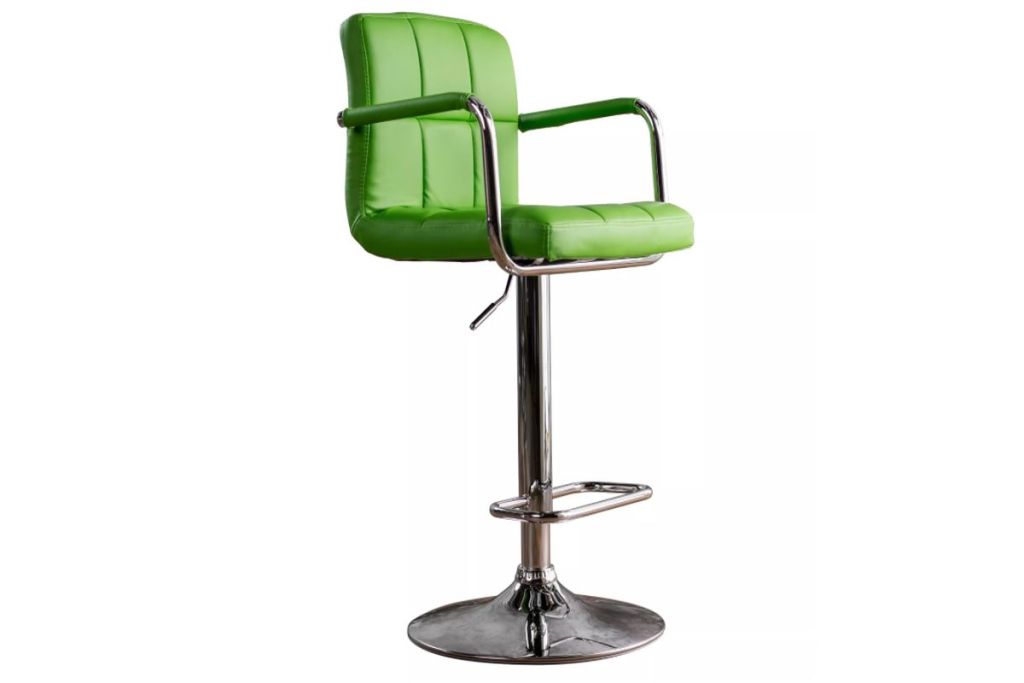 Adjustable height
Holds up to 175 pounds
Retro design with many color options
With a beautiful finish, the Costway Modern Retro Adjustable Swivel Bar Stool is just the touch of elegance that you can add to your kitchen island, and the kids will absolutely love these. The seat is upholstered with soft leather, so whoever sits on it will be rather comfortable. It rotates 360 degrees and has a rounded footrest that will allow anyone to take a load off. It also allows for adjustment up or down to line up with how high or low your counters are.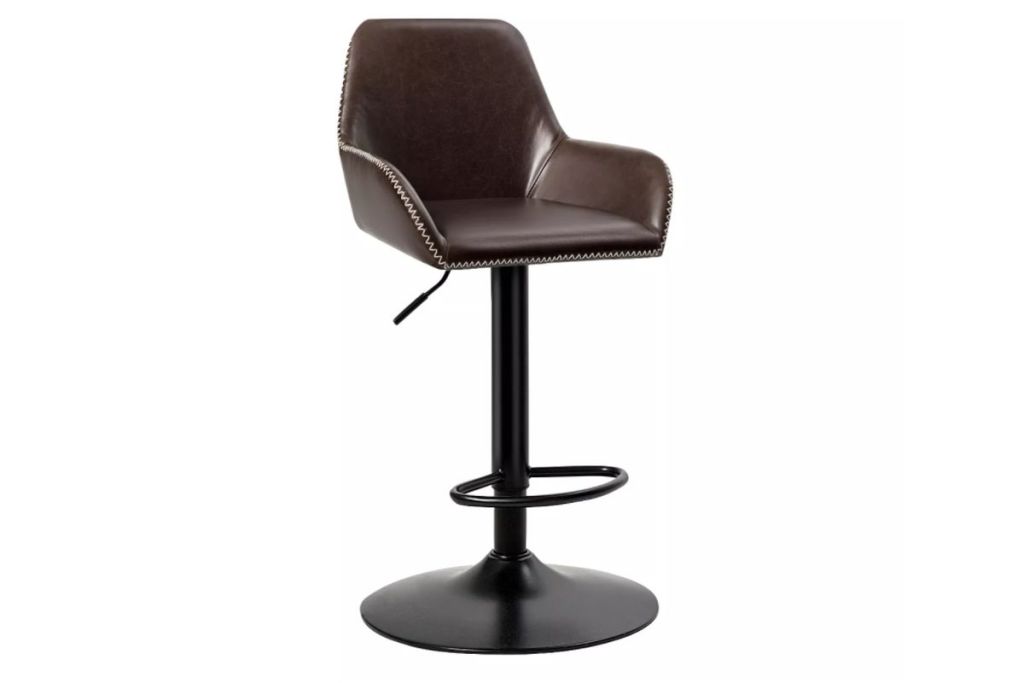 Armrests provide an extra layer of safety when children sit in the chair
Anti-scratch ring helps to protect floors
Made with a heavy-duty iron material
Equipped with chrome arms so it is safer for children to sit on, the Flash Furniture Contemporary Quilted Vinyl Adjustable Height Barstool with Arms is a great choice to place by your kitchen island or your outdoor meal space. It has a mid-back design, meaning that it will help to keep the user comfortable and have someplace that they can rest their back on. They come in a variety of different colors, so you can match your meal space.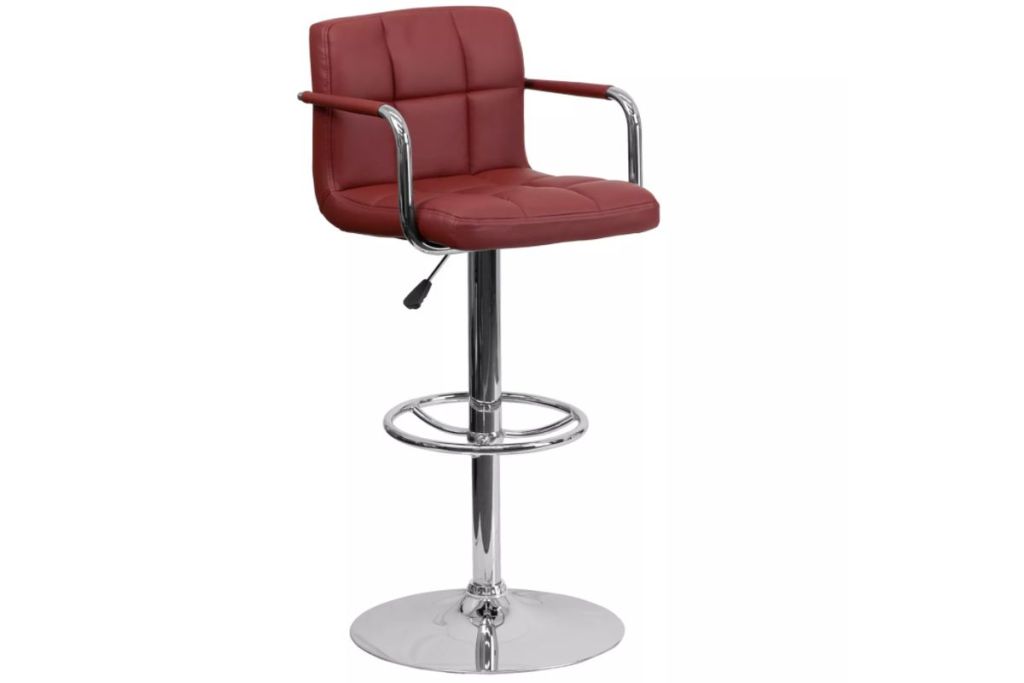 Features a quilted back upholstery design.
Wrapped chrome arms for added safety
Holds up to 330 pounds
If you are looking to add an air of elegance to your home, the Clacy Brown Barstool is the perfect fit wherever you plan on using it. It has an extra piled-high cushion seating so that when it comes time to sit in it, there will be an undeniable comfort. It is a fixed-height bar stool, meaning that it is not adjustable up and down. But that's okay, then the kids can't play with the levers.
Swivel seat
PVC seat cover
Crafted of metal
The Solstice Adjustable Swivel Bar stool is quick and easy to assemble. It can add a touch of modern as well as elegance. It'sound, which makes it different from most bar stools and a fun shape that everyone will enjoy. It features a 360-degree swivel and has a circular base, making it very safe to sit on.
Adjustable height
Created with steel and wood
Tools are provided for setup
There is quite a variety of bar stools that you can purchase that are safe for your child to sit in. Plus, many of them have a footrest, so whoever sits in these stools has a great way to relax. If you are looking to spruce up your dining space, bar stools just might add that touch of whatever aesthetic that you are going for. These great bar stools are just the thing that you can grab from Target.
Editors' Recommendations