While kids would prefer to eat dinosaur-shaped chicken nuggets partnered with mac and cheese for every meal, sometimes parents want to see their children eat something a bit healthier. That's where we'll help. If you thought all muffins have to be either loaded with sugar or taste like dry cardboard, you're going to love us.
We found six healthy muffin recipes for you to make with your younger kids, but they are also simple enough that your older kids could make them for you. Eating healthier doesn't mean you have to sacrifice when it comes to flavor. Make one (or all) of these delicious easy muffin recipes that your kids will enjoy as much as you will.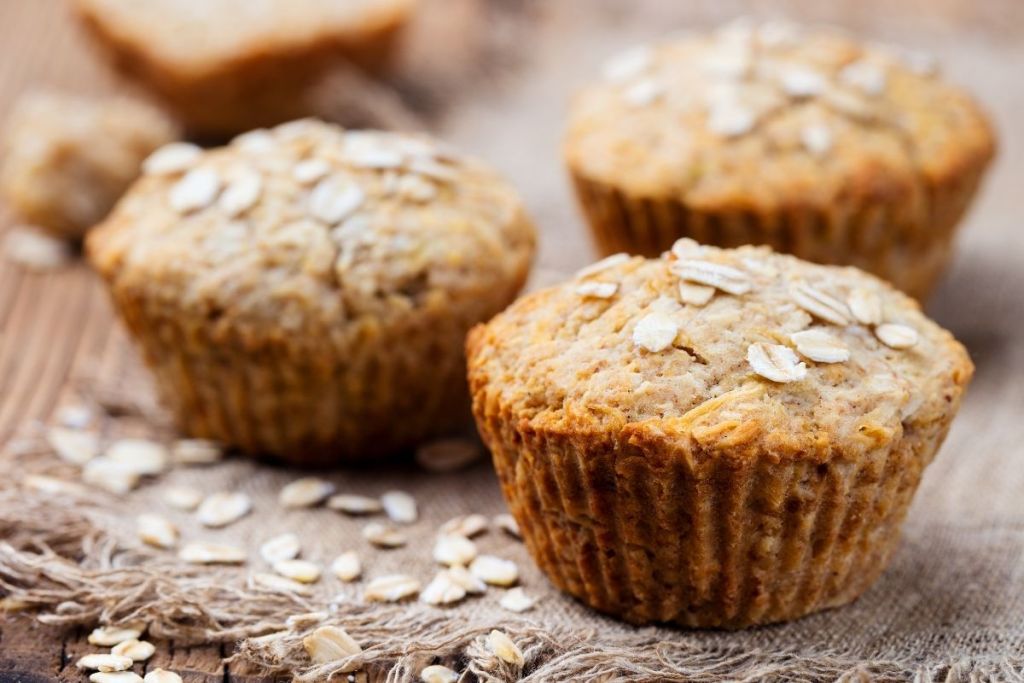 Muffins with a kick of fruit
If you haven't let your kids eat peach slices with a bit of honey drizzled on them, we'll wait while you let them devour some. It's a delicious snack and makes a great muffin. We like that you could use fresh or canned peaches for these peach honey muffins. Whether you use crushed nuts or rolled oats, the taste and texture of these muffins will win over any child. The added cinnamon and nutmeg to complement the honey is just the perfect finishing touch.
Tip
Switch out the peaches for apples or cranberries. Rotate through them all to keep everyone's tastebuds from getting bored.
We know, blueberry muffins are one of the most popular types out there. But these have a zesty twist with the lemon added in. And yes, you have the option to use fresh lemon or lemon extract, whatever is in the kitchen. We also appreciate the use of Greek yogurt to give an extra bit of a health kick to this lemon blueberry muffin recipe.
Tip
If your kids are not a fan of blueberries, switch them out for raspberries or blackberries and the lemon will still partner well with it.
Basic banana muffins don't always do the trick. Add in avocado and you'll be on the right track. We like that this recipe adds honey (it says it's optional, but we say it's a must) for a bit of added sweetness. But the fact that there are so few ingredients should mean your kids won't need your help with this one.
Tip
Remember, the amount of sweetness these banana avocado muffins will have depends on the ripeness of your banana!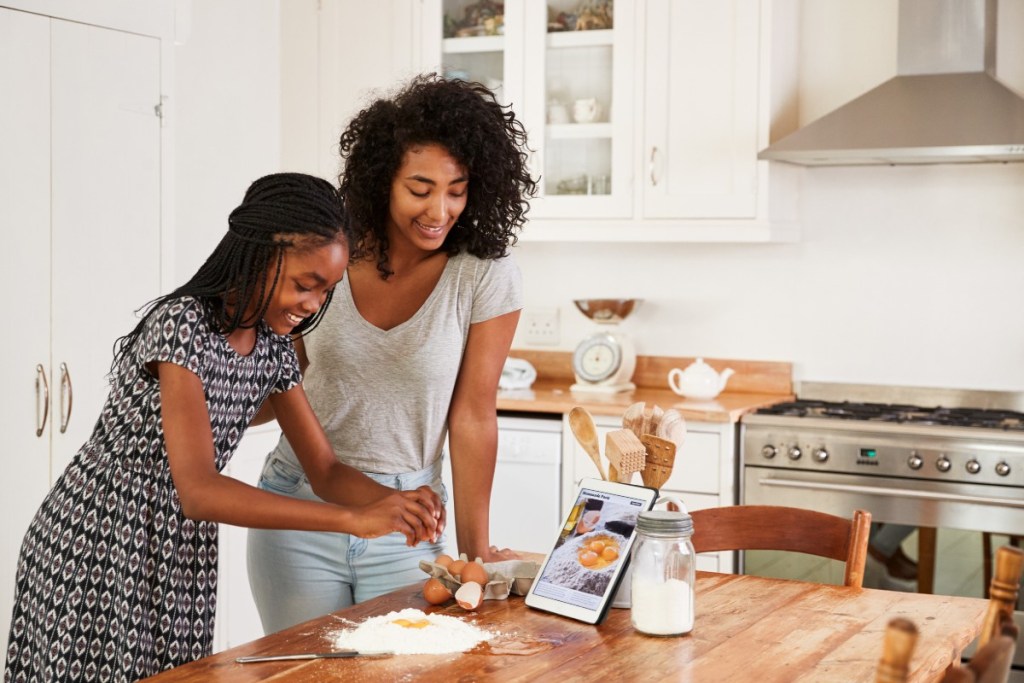 Other delicious options
If you don't already make these every week, you are going to love how much time these egg muffins save you in the mornings. Make a double batch and have them ready to heat up the next day for a super fast breakfast for everyone. Breakfast egg muffins are easy to make, and you can use anything you have in your fridge to perk them up. and reduce waste Your kids will have fun with the endless possibilities and flavor combinations with this one.
Tip
Use whatever meat or veggies you have in the fridge to make these egg muffins your family's new favorite.
If you are a parent, you could open your fridge right now and find applesauce in there somewhere. Whether it's expired is beside the point. But if that applesauce is close to the expiration date, make these applesauce oat muffins. Not only are these healthy for everyone, but that applesauce gives the muffins just the right amount of sweetness without it feeling like you are chewing on sugar.
Tip
Add fruit pieces, chopped nuts, or chocolate chips for an extra layer of texture and flavor.
In our opinion, we saved the best for last here. We discovered the cookie version of these muffins a couple of years ago and it changed our lives forever. Pumpkin chocolate chip muffins are just as delicious and are an exciting breakfast option, so everyone wins. There's pumpkin for the parents who love all things pumpkin spice and chocolate chips for the kids. Everyone comes out enjoying life when eating these.
Tip
Make these with pumpkin pie spice or pumpkin puree, with maple syrup or oil, depending on your family's health needs. Also, try the cookie recipe and thank us later.
You are going to love how easy these recipes are to make (with no blender or mixer needed for any of them). Even if you have to help your kids in the kitchen, they won't take long, and you'll feel good about serving your kids something nutritious.
Letting your children help in the kitchen will boost their confidence, create fun memories, and give you a break. It also allows them to see that foods not shaped like chicken nuggets are just as delicious. Any of these healthy muffin recipes will be sure to be a hit with kids of any age — and the adults supervising.
Editors' Recommendations