Cereal has been a mainstay of family breakfasts for over a century and it's easy to see the appeal. It's quick, convenient, inexpensive, and widely popular with kids. Of course, part of the reason little ones love cereal is that most brands are sweetened with added sugars and other not-so-healthy ingredients. The bright colors mask the ridiculous amounts of sugar hidden behind those adorable little marshmallows.
Let's face it — cereals like Froot Loops, Cocoa Puffs, Trix, and Fruity Pebbles sure do taste good, but they are essentially just desserts (or worse) masquerading as breakfast. You would be better off feeding vegetables to your child if only your kiddo would eat them. But we have good news! There are plenty of alternatives on the market to serve toddlers without overloading them with sugar. Let's go over six of the best toddler cereal options to set your little one up for the day the right way.
Why picking the right cereal matters
When evaluating cereal to determine whether it's a healthy choice, look for a brand that is low in added sugars (ideally 6 grams or less), high in fiber (shoot for at least 5 grams), high in protein, and devoid of artificial colors, flavors, and sweeteners.
We know that sounds like a lot, but it's all about reading the labels. Once you know what to look for, finding the better cereals becomes so much easier. And while it might not be possible to find a cereal that checks off all the health boxes while still satisfying picky little eaters, there are a few options that have proven to be popular among parents and toddlers alike.
What to keep in mind when introducing cereal
When serving cereal to your toddler, one trick is to use only a small amount of milk. Just enough to moisten the cereal for easier chewing and swallowing, but not enough to risk a big spill.
If your child is new to using a spoon, be patient, as it takes time to master the skill of self-feeding. Some cereals, like Cheerios, can be served dry, with the milk served safely in a sippy cup on the side. If they're at a safe age to consume them, add dried fruits, raisins, and nuts into the cereal.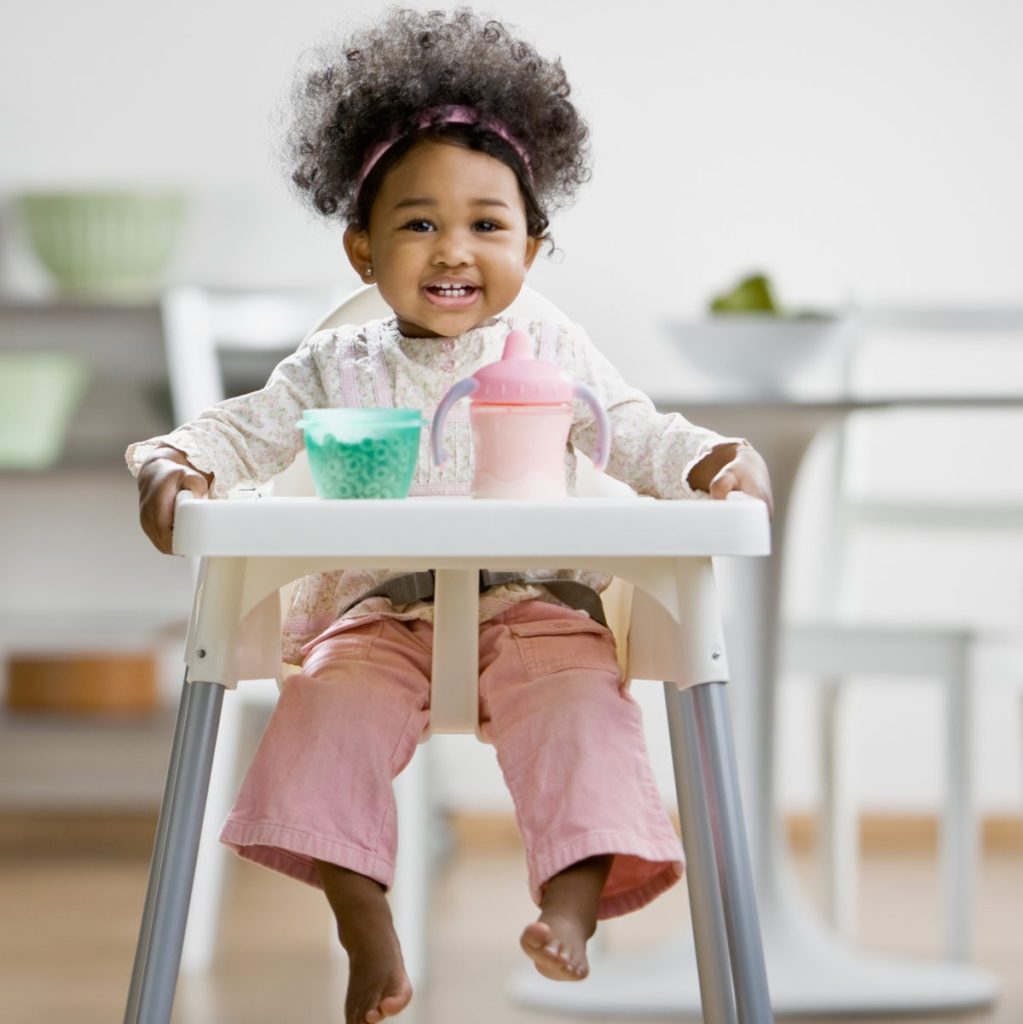 If you pick up cereal, go for one of these
Original Cheerios
Tried-and-true Cheerios are hugely popular among families with young children, and for good reason. The cereal is easy for little fingers to grasp, it doesn't pose a choking hazard, it contains just 1 gram of sugar per serving, it's gluten-free, and it's made with 100% whole-grain oats. Cheerios can be softened with a small amount of milk or served dry as a convenient on-the-go snack.
Barbara's Original Puffins Cereal
With just 1 gram of fat and 6 grams of sugar, this healthy whole-grain cereal is a good source of fiber and protein, which are essential for active toddlers. The shape and texture of the puffins also make them fun and easy for little ones to self-feed. This is another great option to always bring with you to calm a hangry toddler.
Kashi Organic Warm Cinnamon Oat Cereal
Do your kids want that sweet cereal, but you don't want to see that sugar count? This super-healthy cereal is made cinnamon to satisfy that sweet craving, 4 grams of protein, and 5 grams of fiber.
Kix
Anyone else able to sing the 1980s jingle for this cereal? Just us? Well, it still rings true and these crispy corn puffs contain just 1 gram of fat and 3 grams of sugar per serving. Its shape and texture make it fun and easy for toddlers to eat, hence the cereal's popular slogan "kid-tested, parent-approved."
Barbara's Shredded Wheat
Made from 100% whole grain with 0 grams of sugar, sweeten this classic healthy cereal with some of your child's favorite fruit. It also packs 7 grams of fiber and 6 grams of protein. The plain cereal itself might not earn your toddler's approval, but that's why this one is the best for customizing!
Three Wishes Grain Free Fruity Cereal
If you have to have a fruity option for your child, grab this healthier option. Made with chickpeas, tapioca, and monk fruit, there are 8 grams of protein and only 3 grams of sugar per serving, so you don't have to cringe each time your toddler takes a bite.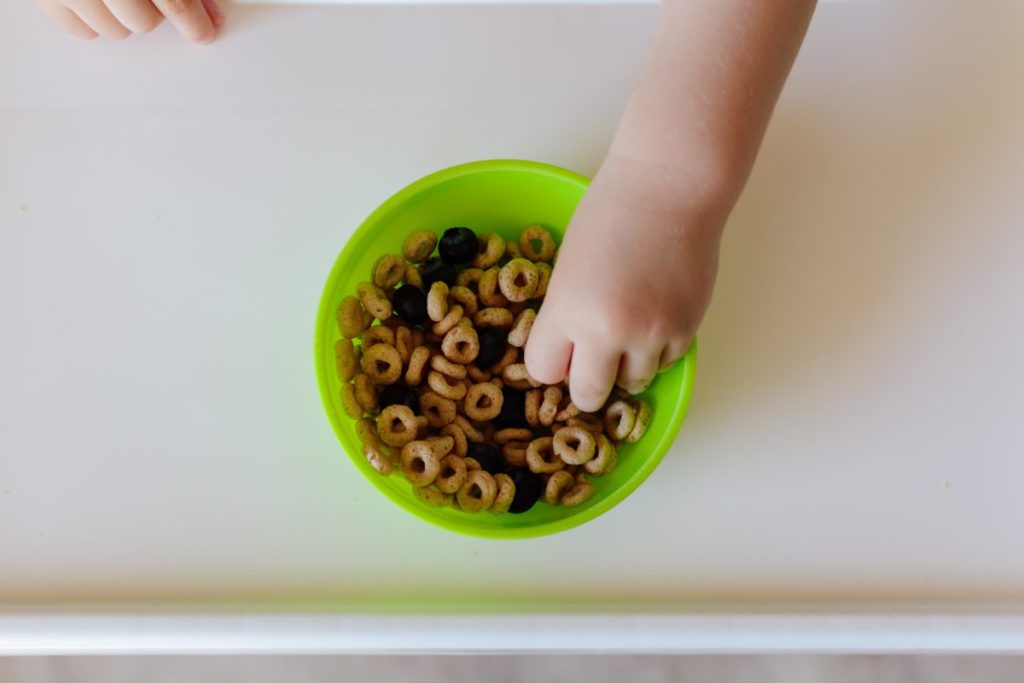 Great alternative to cereal
Oatmeal
Oatmeal is a great way to introduce older babies and toddlers to solid food and help them master self-spoon-feeding. Oats are a rich source of fiber, vitamins, and minerals. Quaker Instant Oatmeal is made with 100% whole grains, has no artificial flavors or preservatives, and contains up to 4 grams of fiber, making it a healthy and filling meal for little ones.
Not only is a snack container of cereal handy to have in your bag for those toddler tantrums, but sometimes you need a pick-me-up, too. A healthier option is just better for everyone.
Whether you need to squeeze a quick breakfast into a busy morning, are looking for an easy snack to tide over your toddler between meals, or need a portable finger food for car rides, a healthy cereal is an important staple to have on hand.
Editors' Recommendations