Looking for the perfect way to keep your child's hair out of her face and eyes, but aren't exactly a pro at kids' hairstyles? You can keep your favorite girl fashionable and cool in any season with these easy kid hairstyles that take minimal skill and hardly any special products. She'll love the way she looks (and you will, too!), and all her friends will be begging for the same hairdo.
Ready to be the most popular parent on the block? Check out these five amazing kid hairstyles for 10-year-old girls that are oh-so-easy and breezy. And not a single parent needs a beauty certification to do any of them.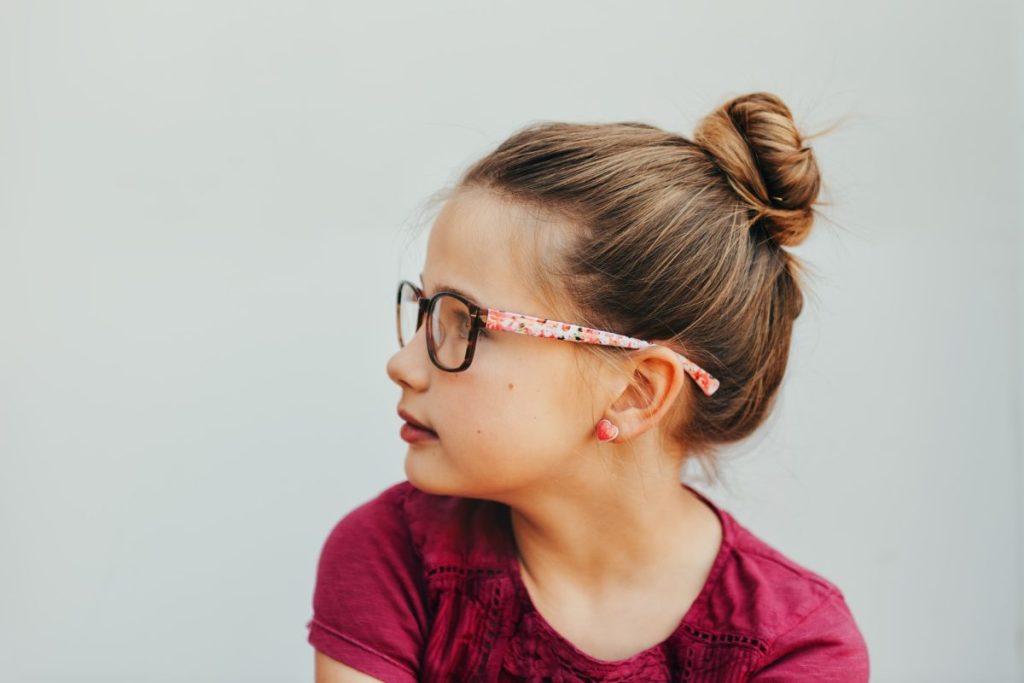 Buns and braids for days
A knotted bun with micro braids
Everyone wants to get their long hair off the back of their neck once they get busy, get sweaty, or just don't want to constantly push their hair out of their face. But if your daughter is tired of the same old buns and ponytails, try a knotted bun with micro braids. It looks impressive and even a bit fancy, but it's really so easy that anyone could do it, no practice required.
You'll only need to make two tiny braids on either side of your daughter's head, then use the rest of her hair to make a ponytail, then bun, and then secure the braids into the bun using the same elastic band. Or a second elastic if you don't want to give it more than one try.
Here are the full details.
An easy top knot
Don't want to bother with braiding or sectioning off hair or any of that stuff? Go with every mom's favorite busy day hairstyle — a top knot. Creating a top knot look atop your daughter's head is easy, even if you're dealing with a younger child who refuses to sit still.
With the help of a sock, a hair elastic or two, and maybe a bow to cute things up a bit, recreate the look in this tutorial. You'll end up with an adorable, easy up 'do that'll stay in place during whatever play comes your child's way. You could even start this hairdo when your child's hair is wet and let it dry in place.
A crown braid
Crown braids are whimsical and fun, no matter your age. If your daughter specifically has trouble keeping her hair off of her sweaty forehead when playing, this is the look for her. It uses a Dutch braid (which is pretty similar to a typical three-strand braid, so it's easy for even beginners to pick up) and wraps the braid around the entire crown of the head, before ending in a normal braid down the back.
While this tutorial recommends a bit of styling paste and hairspray, it's not necessary if you'd prefer to keep those products off your daughter's head for the time being. You could opt for bobby pins if you'd like help to keep the hair secure.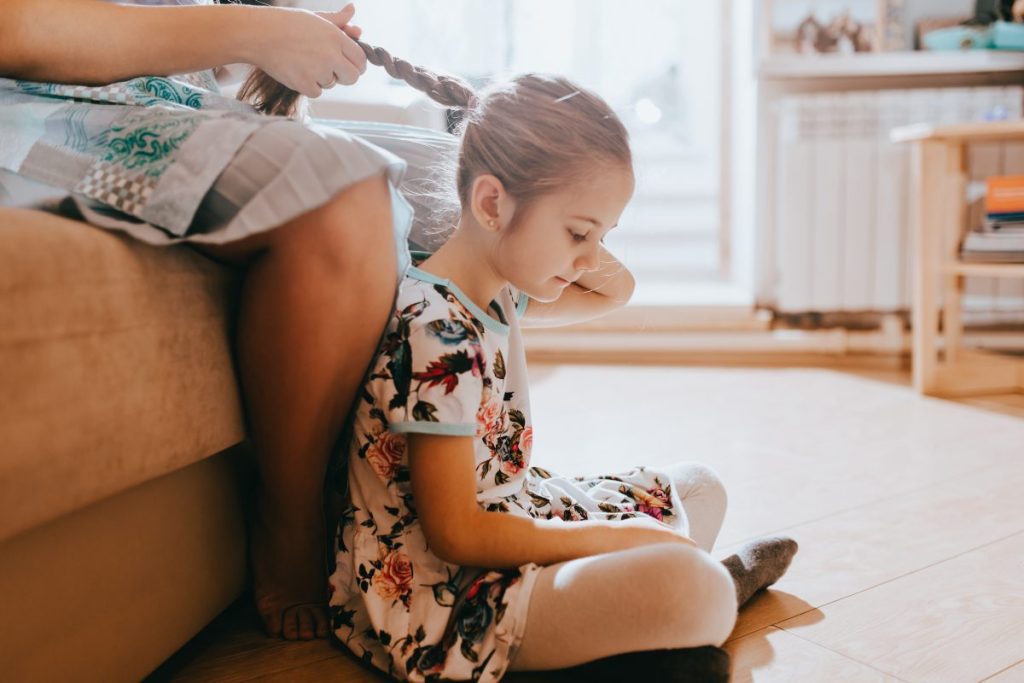 Ponytails to the next level
A pull-through ponytail
For a new take on the traditional beloved ponytail, try a pull-through ponytail. This hairstyle is easy to pull together, even the first time around (at least on someone else), so give it a try on your daughter and see how she likes it.
The style will allow longer hair to flow freely, while keeping it out of the face and off the back of the neck. It also adds volume to the top and works especially well with thick hair that's difficult to wrangle. Plus, this hairstyle works well with both casual and more formal outfits, so it's good for a family day or grandma's brunch this Sunday.
Get all the details for this style here.
A bubble ponytail
Bubble ponytails are easy, casual, and totally ready for fun. All you'll need to create this style is a handful of hair elastics and a bit of patience — but not too much, because this look comes together in just a few seconds. You may decide you like this look so much on your daughter that you give it a try on yourself. You'll certainly love the breeze-y look and feel that it gives you.
You can find a full guide to this style, here, along with step-by-step instructions and photos of how each step should look.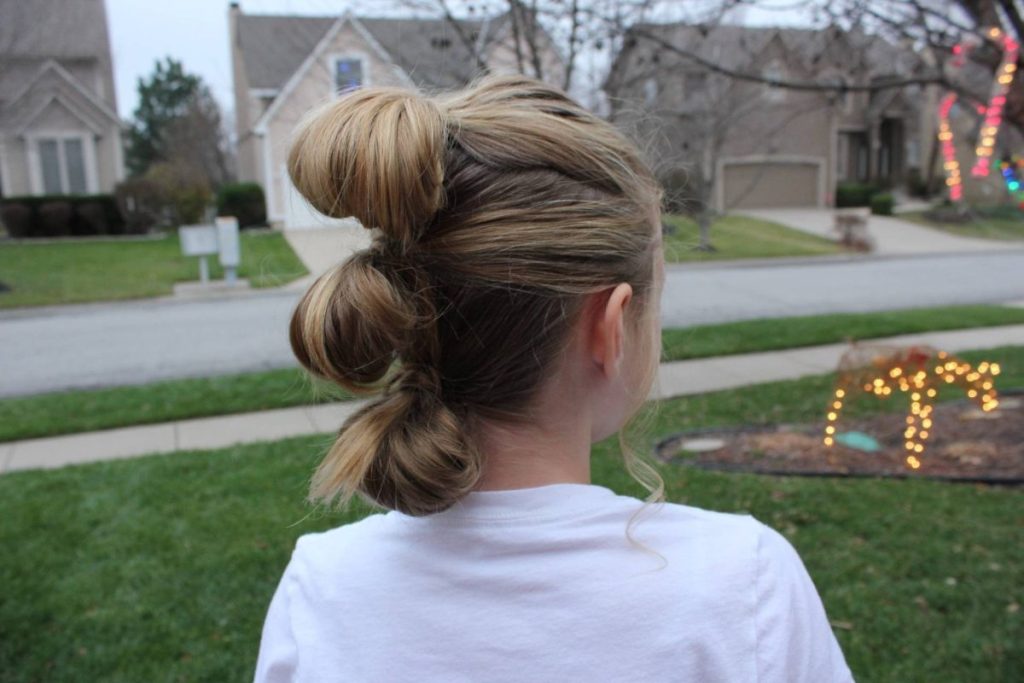 Keep everyone looking and feeling fabulous
Keeping your daughter feeling confident and looking her best could become harder and harder the older she gets. But with these easy and fun hair ideas, she'll look great, no matter the weather, and no matter what she does during the day.
Each of these hairstyles is sure to get those long locks out of the way and hold them tightly in place, while still ensuring your daughter looks as put together in the afternoon as she did in the morning. And who knows? You may just love them so much that you start wearing them yourself.
For more mom-and-daughter style tips, check out our article on mommy-daughter outfits that are sure to wow – no matching dresses required. Matching hairstyles, however, are completely optional.
Editors' Recommendations