Summertime often means more time for relaxation and a leisurely pace for the children. While the kids can take a break from schoolwork, you can still provide them with opportunities for practicing skills such as counting, reading and measuring. Having fun in the kitchen creating easy summer desserts provides the perfect occasion. Plus, the whole family gets to enjoy the fruits of your labor.
So, get ready to try out the best summer desserts that are so easy, even your 7-year-old can help.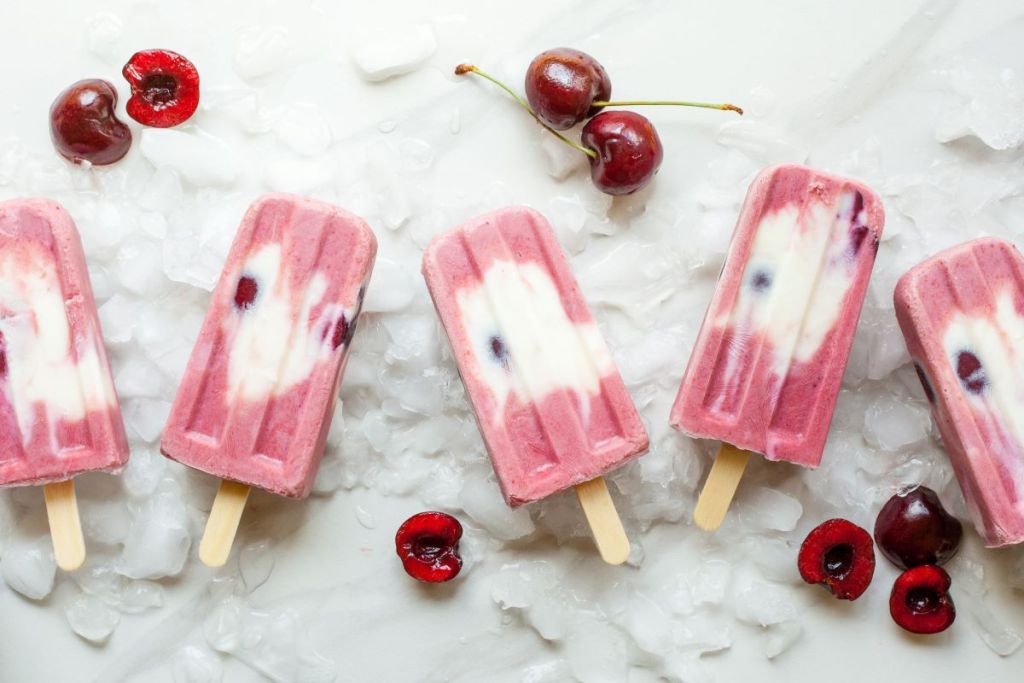 Fruit yogurt popsicles
When kids think of summer, they think of their favorite frozen treat (well…aside from ice cream). When it comes to easy summer desserts, your 7-year-old can create fun and fruity popsicles. The fruit yogurt popsicles, for example, are not only yummy but also nutritious.
Your kiddos can pick their favorite fruit or berries to combine with a Greek yogurt base. Although the fruit must be cooked along with other ingredients, your kids can help with measuring, pouring and stirring before you place the pot on medium heat. They can also assist in the same way with the yogurt mixture and with combining everything together before pouring the concoction into the molds. After 4 hours of freezing the popsicles, your little chefs will be ready for their sweet and tangy dessert.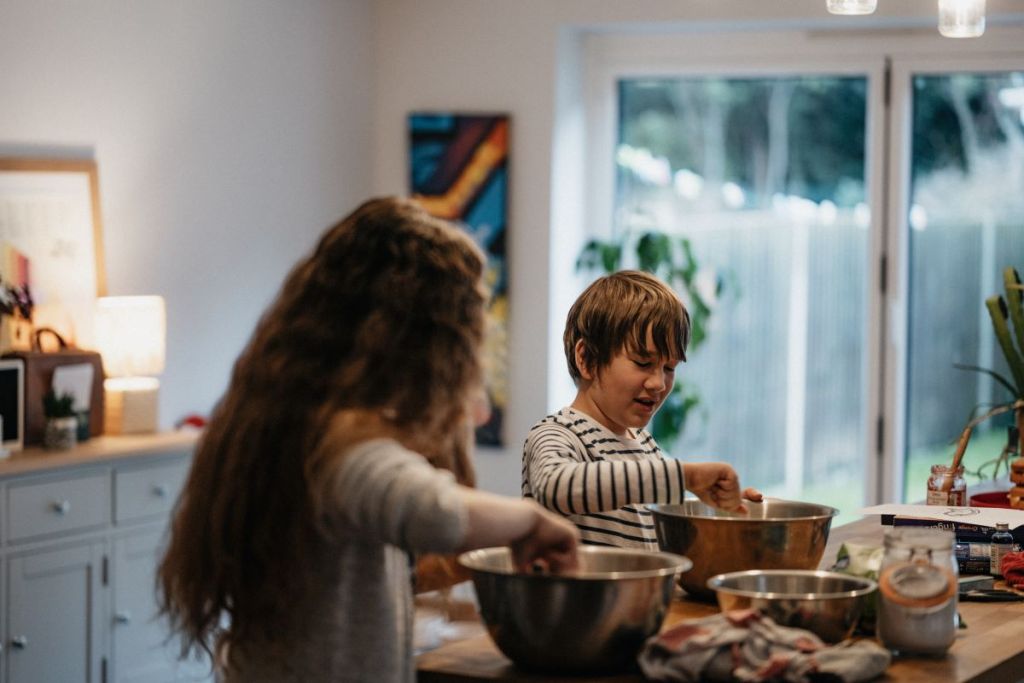 Easy peach cobbler
Another choice that ranks high as one of the best summer desserts is cobbler. So, here's an easy-to-follow recipe for the peach variety that your 7-year-old can help with. You'll just need the following:
self-rising flour
sugar
canned peaches
milk
butter
After you melt the butter, your child can mix all ingredients (except for the peaches) in a large bowl to create the crust. Once the mixture is poured into a pan, you can help your baker-in-training with spreading the peaches on top. After about 30 to 40 minutes in the oven, you can top the peach cobbler with a scoop of vanilla ice cream and enjoy.
Easy icebox strawberry shortcake recipe
Yet another ideal aspect of picking out easy summer desserts is the selection of berries and fruits that are in season. Certainly, strawberries prove to be a seasonal favorite.
Luckily, we've found a simple strawberry shortcake recipe to add to your list of best summer desserts. While you gather the ingredients together, your child can help by rinsing off the strawberries and pulling the leaves off. Also, while you're working on the mixture of berries, cream and other ingredients, he or she can prepare the pan by lining it with graham crackers. Likewise, your helper can also place the strawberry halves on top of the cake before serving. The only challenging part of this recipe is waiting patiently for the cake to chill overnight.
Berry Pistachio Pie
And speaking of wait-time, the berry pistachio pie also requires many hours in the refrigerator, but the wait is well worth it. And so is the process that you can share with your 7-year-old. While you're preparing the gelatin and whipped topping filling, your child can prepare the graham cracker crust by crushing the crackers in a plastic bag and mixing the crumbs with butter, and finally, shaping it into the pie plate. Once the pie has chilled long enough, your little decorator might enjoy garnishing the top with pistachio bits, coconut and berries of his or her choice.
Peanut butter chocolate no-bake cookies
Also, when looking for easy summer desserts, you might consider no-bake cookies. What makes this type of recipe one of the best summer desserts? You don't have to turn on the oven, which tends to heat up the house. All it takes is a few minutes of boiling the ingredients.
Prior to cooking, your 7-year-old can help you measure and combine the milk, sugar, butter and cocoa powder. While you manage the stove, your assistant can prep the cookie sheet by lining it with wax or parchment paper. Once these ingredients have boiled for about a minute, then you can remove the pot from the stove so your child can add these remaining items:
oats
peanut butter
salt
vanilla
Then after thoroughly stirring this mixture, your helper can drop dollops of dough onto the cookie sheet.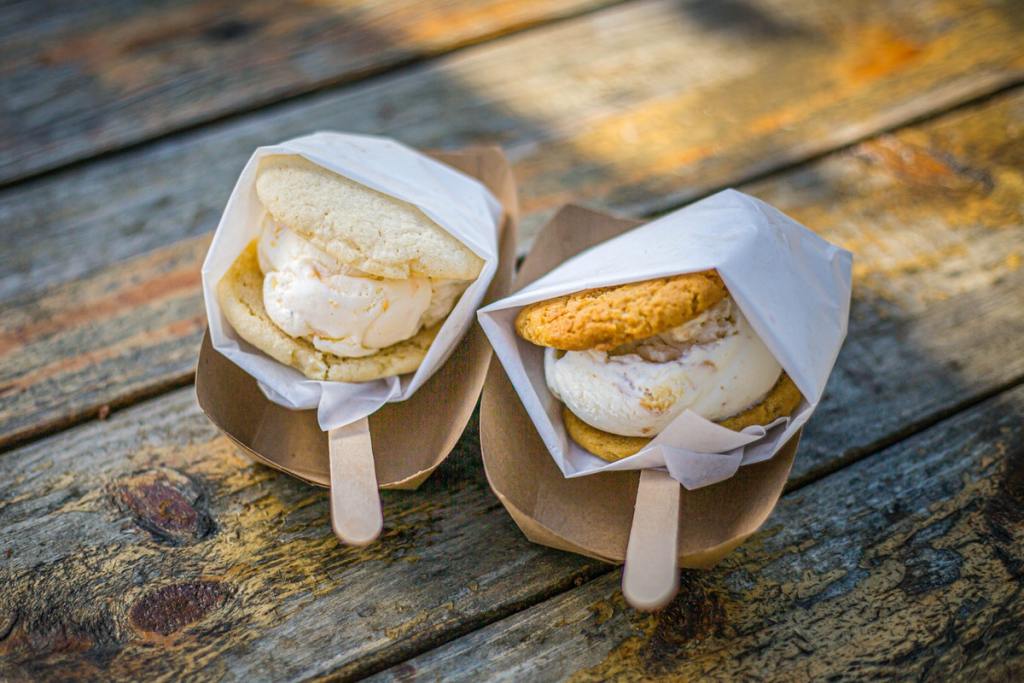 Homemade Ice Cream Sandwiches
What's not love about this classic, easy favorite? Whether you bake the chocolate chip cookies or buy a dozen or two at the local bakery, your little cooks will shout for joy.
There are a few tricks to making this process more kid-friendly, however. One is to buy the cookies ahead of time, and the other is to let the ice cream thaw slightly to where it's easier to scoop and spread with a spoon. By employing these hacks, your child can take over the construction of the ice cream sandwiches with your supervision.
Once they're put together, your little baker can place the sandwiches on a cookie sheet or in a shallow casserole dish that's lined with wax paper. From there, the sandwiches will go in the freezer for about an hour or until the ice cream firms up again.
You might keep in mind that there are many variations to these easy summer desserts. Nonetheless, you and your 7-year-old will have a great time experimenting with recipes while providing fun opportunities for learning. Naturally, the best part will be trying out your new, sweet creations.
Editors' Recommendations