Whether you're cooking for a large family or simply want to have a quick hot and healthy meal option available for yourself to grab and go, minestrone soup is a perfect addition to your weekly dinner menu. Loaded with vegetables, this hearty and healthy soup is sure to be a hit with the whole family.
Minestrone soup is great for a delicious meal at any time of the day, and super convenient since it doesn't take too long to make. Even better is that it can be made ahead and put in the freezer for when you need a quick and healthy weeknight meal. There are many different recipes online to choose from when making a minestrone soup, but there are some tips to ensure you're making a minestrone soup your entire family will love.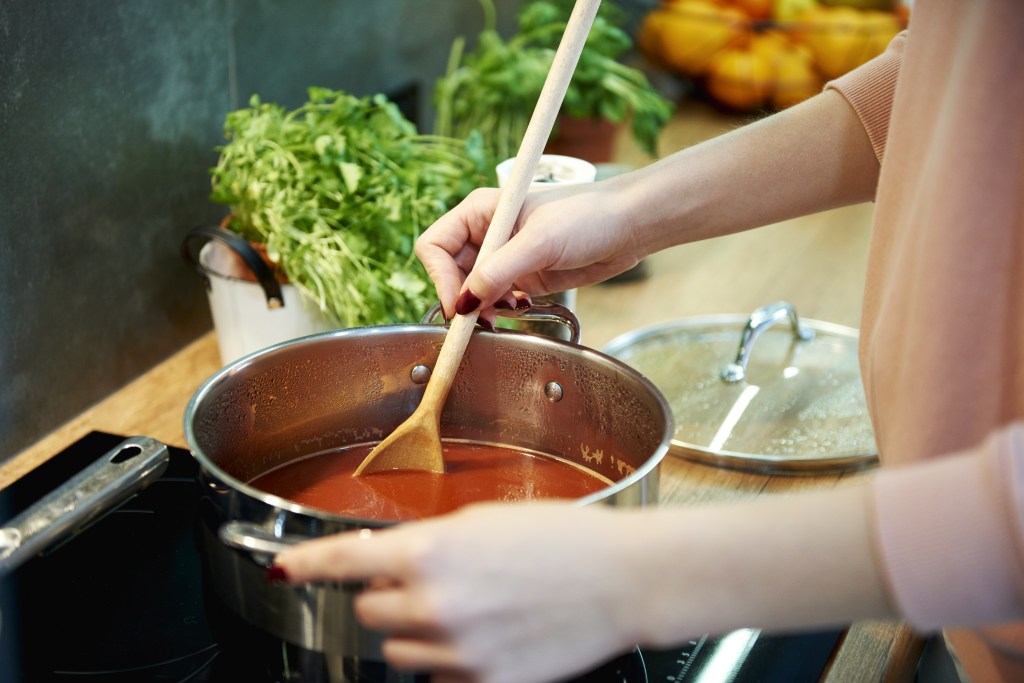 What's the difference between minestrone and vegetable soup?
While the two soups do have a lot of similarities, the biggest difference between minestrone soup and regular vegetable soup is the addition of heartier ingredients in minestrone. Vegetable soup contains just that — vegetables. Minestrone contains vegetables but also uses hearty ingredients such as pasta, rice, lentils, or beans to make the soup more of a meal.
What's minestrone soup made of?
The beauty of a good minestrone soup is that it can be made with a variety of ingredients so everyone in your house will be happy with the recipe. As Simply Recipes points out, minestrone soup is typically made with in-season vegetables as well as the addition of pasta or rice. You can choose vegetables such as beans, onions, celery, carrots, and tomatoes to make your minestrone and use either a vegetable stock if you want to make your soup vegetarian, or a meat-based stock like a chicken stock if you're open to including meat in the recipe.
The best part of making minestrone soup is that you never have to make the same recipe twice unless you find one you love. You can always change up which vegetables you use, you can experiment using different stocks as your base and you can switch up rice or pasta depending on what you prefer or have on hand.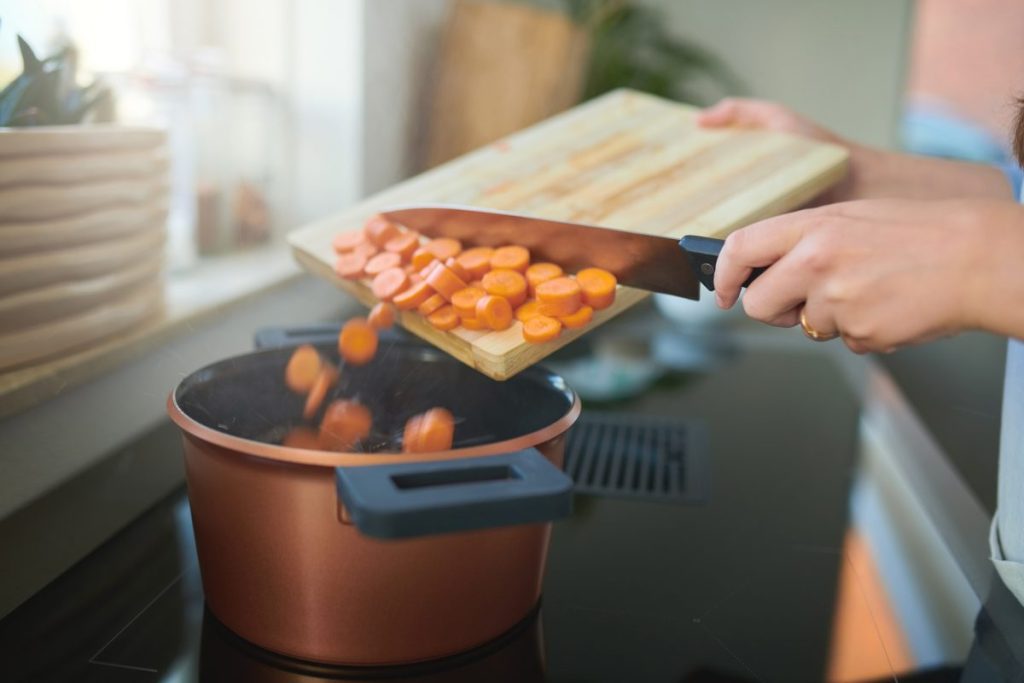 Why is minestrone soup good for you?
Many of us struggle to eat the recommended dose of vegetables each day, which is one reason why minestrone soup is so good for you. It allows you to get a healthy serving of a variety of vegetables in just one meal. Nutritionist Valentina Schirò explained to La Cucina Italiana that minestrone soup has multiple health benefits. "It lets you fill up with a variety of vitamins, minerals, enzymes, antioxidants, and other nutrients that help you stay young and healthy, strong and full of energy."
She went on to add that most minestrone soup is high in fiber so eating it "slows gastric emptying and the absorption of sugars in the blood." The fiber also helps you feel fuller, longer. She also notes that the ingredients in classic minestrone help to "remove excess fluid responsible for fluid retention and swelling."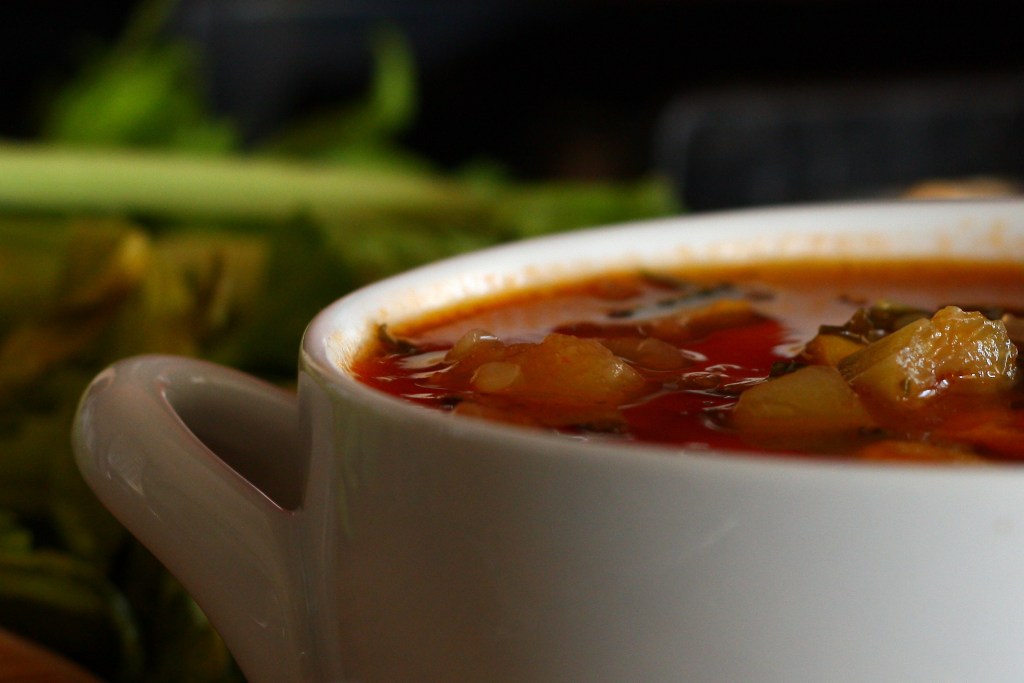 How to make a great minestrone soup
Anyone can cut up vegetables and add them to some stock along with some pasta to make a yummy soup in a pinch, but if you've been looking to make your minestrone soup a signature dish that the whole family will love, here are a few tips:
Step 1: As The Kitchn points out, cooking your vegetables in stages allows them time to cook properly without overcooking. They suggest starting with your carrot/celery/onion base to help bring out the flavor of your stock, then adding in vegetables like potatoes or squash, that take longer to cook. Finally, you add in the vegetables that are more quick to cook, like zucchini. This allows you to really bring out the flavor of each vegetable without overcooking them.
Step 2: "The greater the variety of vegetables, the better it is," Schirò explained about why you should use as much variety as possible in your minestrone. "Red vegetables such as radishes and tomatoes, for example, are rich in lycopene, an antioxidant that is great for a healthy cardiovascular system. Orange vegetables such as carrots and squash are a veritable mine of carotenoids, including beta-carotene, essential for healthy skin and vision."
Step 3: If you want to make a big batch of minestrone so you have some to put in the freezer for a quick, weeknight meal, you may want to skip the pasta. Cook it Real Good notes that pasta doesn't freeze well, so it's best to leave it out if you're planning to freeze your soup. That doesn't mean that you can have pasta in your minestrone, it just means you need to wait to add it until you're ready to eat.
Give it a try
If we've inspired you to make your own minestrone soup, this recipe by Ina Garten is definitely one to try. If you want to keep your minestrone vegetarian, here's one by La Cucina Italiana that looks amazing, while this recipe from Taste of Home is loaded with healthy vegetables, beans, and chickpeas.
It can be hard to find healthy and quick recipes the whole family will love which is why minestrone soup is so great. You can customize it to add in the vegetables your family loves while even sneaking in a few extra veggies without the kids even knowing it. Top it with some shaved parmigiana and serve it with a loaf of crusty bread and dinner is served.
Editors' Recommendations