Meal planning for large families – or even small ones, for that matter – may require a handful of crazy tools and kitchenware. If there's one must-have piece of cookware for your kitchen, regardless of how skilled (or unskilled) a cook you may be, it's a sheet pan. From frozen French fries to a one-pan dinner of your favorite proteins and veggies, or cookies to pizzas, if it goes in the oven, chances are a sheet pan will come in handy.
Finding the best sheet pans for your family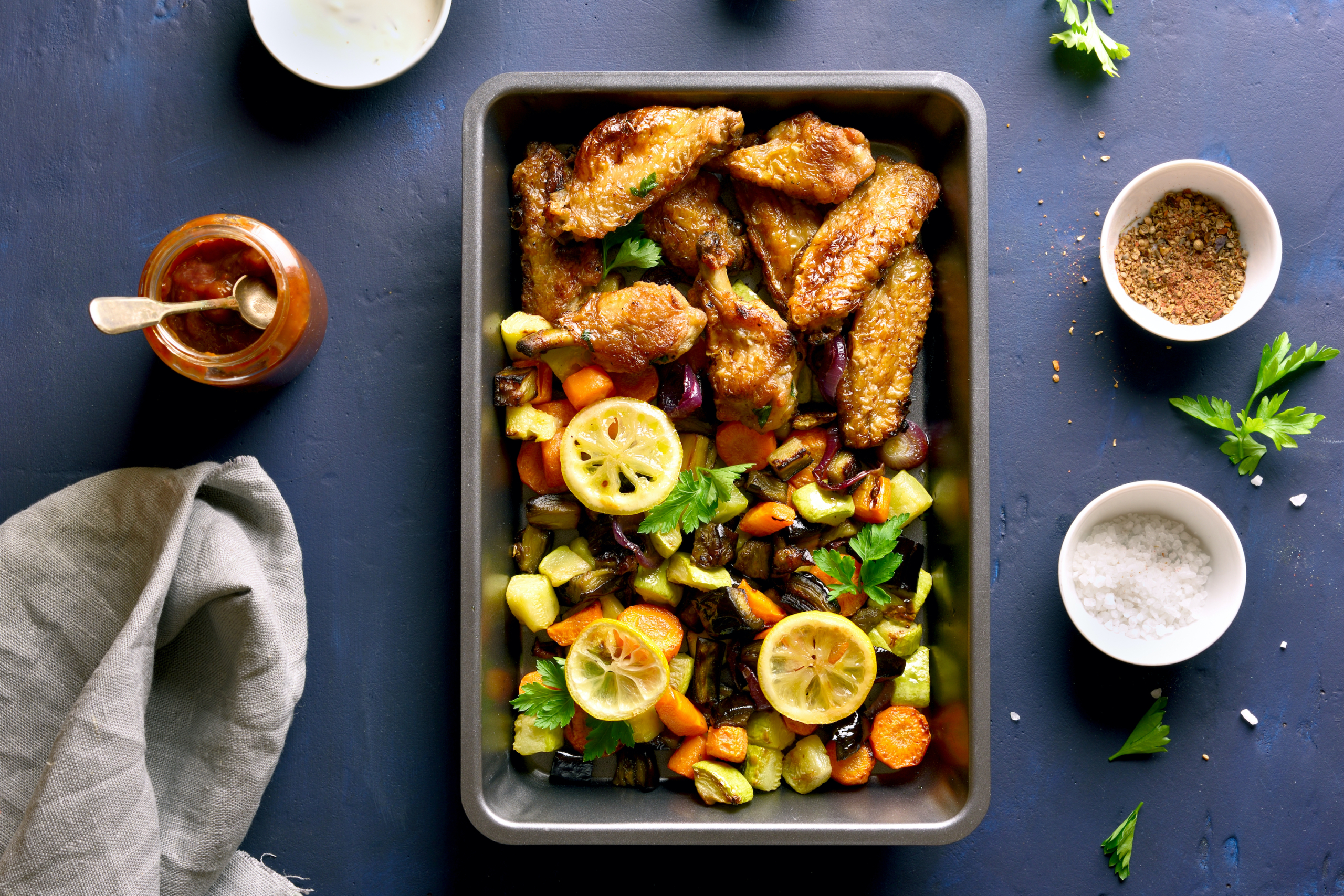 As is with all kitchenware, not all sheet pans are the same. You can find tons of cheap sheet pans at your local big box store, but if you want something that's going to last and really provide a better cooking experience (even heat distribution, crispier crusts, etc.) then you'll want to look elsewhere.
One of our top picks? The workhorse sheet pan sets from Nordic Ware.
What's so special about Nordic Ware?
Nordic Ware began in Minneapolis and, like the brand's name might suggest, comes from Nordic roots. A husband-and-wife duo began the business out of their home, offering Scandinavian-style cookware only, eventually hitting it big with their Bundt pans — a staple in most bakers' kitchens today, even though it really only came to popularity in the 1950s.
Now, Nordic Ware offers tons of different kitchenware products, including sheet pans, but the brand still offers an amazing level of quality that you'll be hard pressed to find elsewhere. Many of the pans boast a lifetime of durability and remain rust and warp-free for the long haul. Reviewers note that they can use their Nordic Ware sheet pans every day for years, and they remain good as new with just a little hand washing.
Our favorite Nordic Ware sheet pan options
Start browsing Nordic Ware's sheet pan options and you'll quickly see that the options are extensive. If you're looking for a set of sheet pans particularly, rather than a single pan, you'll want to check out these options.
These aluminum pans conduct heat more effectively than the competition, for a perfectly even layer of browning no matter what you're cooking. Rust-free, this set of two sheet pans will stand up to years of cookie baking and sheet pan dinners. At just over 16 by 11 inches, they're large enough for most families to use with no worry of running out of space.
The best part? The set of two is only $30.
For something a little smaller — maybe you're only cooking for two or three — go with these 11-by-8-inch aluminum sheet pans. Unlike the half sheet set above, these aluminum pans feature a gold, PFOA-free, non-stick interior, so you never need to worry about a stuck-on chocolate chip cookie again.
At only $38, they're a steal.
If you're outfitting your kitchen for the first time, or simply tossing some of your old bakeware and replacing it, and you want a complete set of baking sheets that keep you covered no matter what you're cooking, go with the Nordic Ware complete set. For $50, you get three pans in three different sizes, and you enjoy the exact same quality as you do with the $30 two-pack of Naturals Baker's Half Sheet pans.
Whether you're just throwing one or two pieces of French bread in the oven to toast, or making a full sheet cake, you can do it all with the range of sizes this set offers.
Baking a better way, with fewer headaches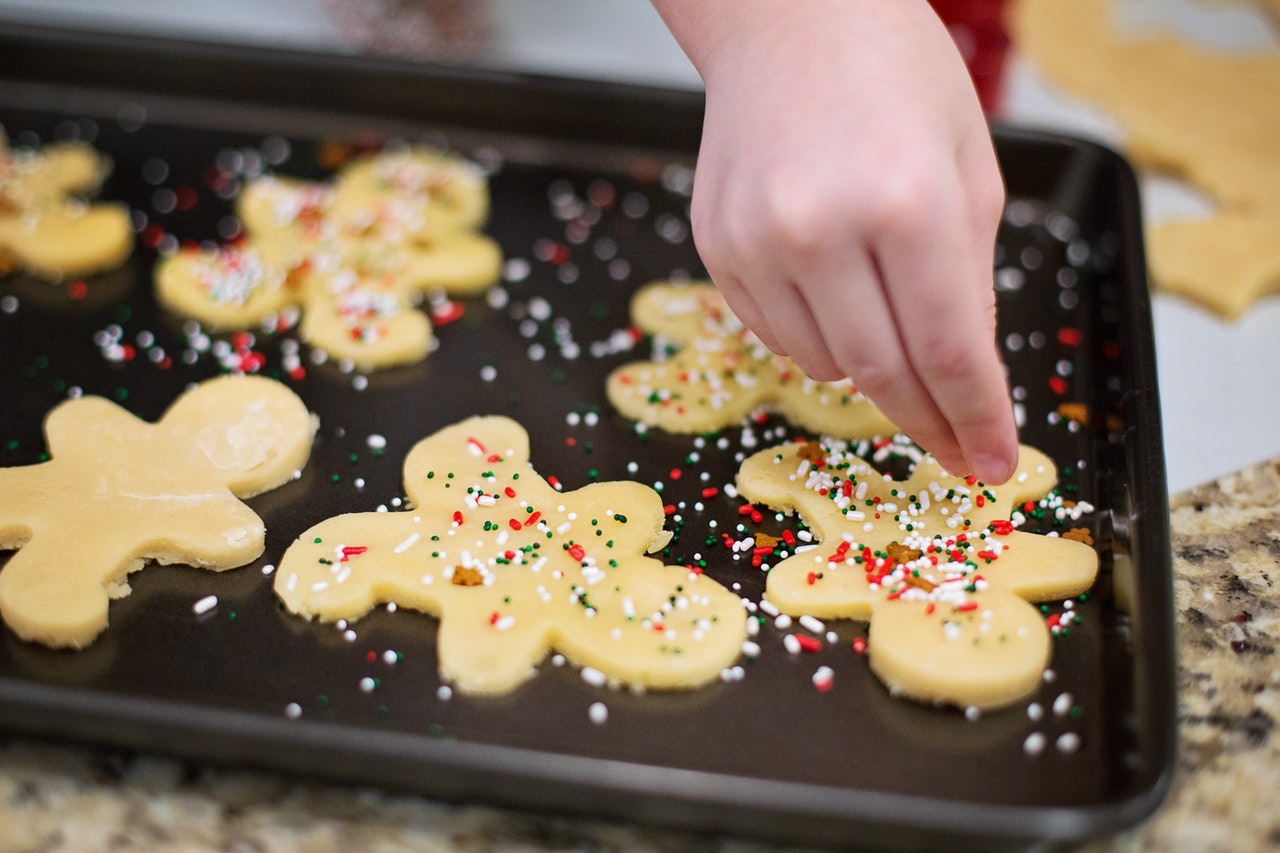 There's no reason to settle for subpar sheet pans that are going to warp and rust over time, and leave you scrubbing away stuck-on sauces and oils after a long day. These options from Nordic Ware offer a lifetime of easy use (and easy cleaning), at an affordable price.
Editors' Recommendations