On days when you have to work late and your kids have after-school activities, you might face the temptation of driving through a fast food line, but you would rather have a healthier alternative. So how do you whip up dinner in about 30 minutes that doesn't skimp on nutrients—or worse, comes with a lot of fat and sodium? It can be tough to come up with good ideas, especially when so many kid-friendly dishes are packed with cheese, butter, and other yummy stuff that's super satisfying but isn't nutritious. However, with this list of healthy, under-1000-calorie meals for families, we'll give you some ideas for preparing a quick meal that doesn't pack on the calories.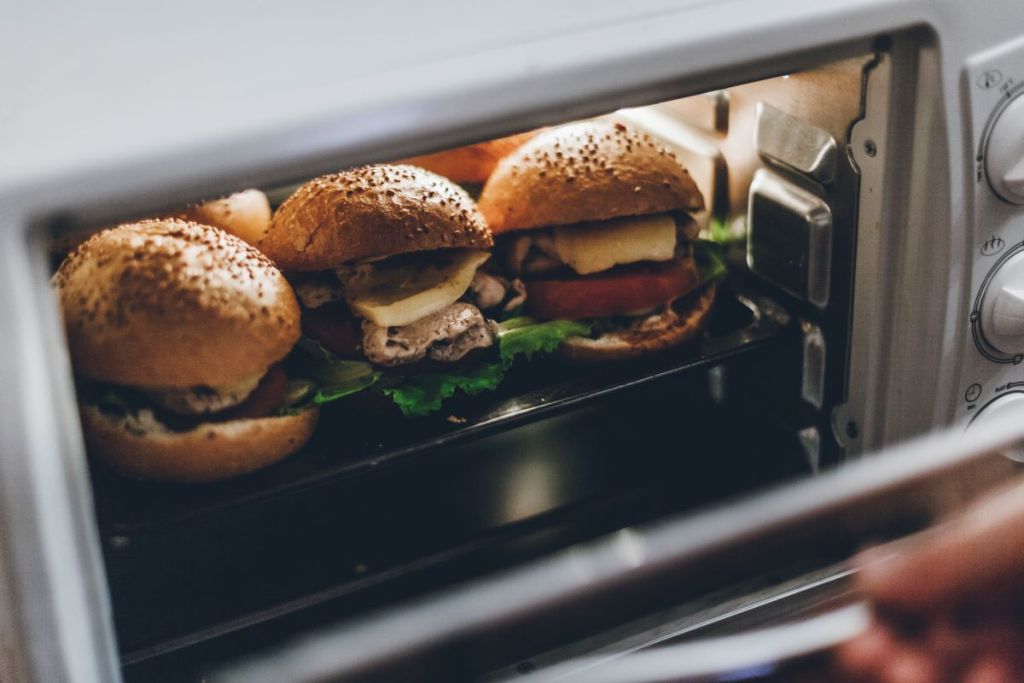 Super quick under-1000-calorie meals the whole family will love to gobble up
Turkey enchilada stir-fry with couscous
For an international flavor that spans the globe, you can prepare turkey enchilada stir-fry with couscous. At only 438 calories per serving, this dish is a fast and healthy meal that doesn't require a lot of prep. Couscous only takes 5 minutes to boil. And for a time-saving hack, you can cook the ground turkey ahead of time. Try adding sliced avocado and pico de gallo for a tasty garnish.
Middle Eastern chicken burgers
Sandwiches rank high on a list of under 1000 calorie dinners for families. And this healthy favorite proves to be no different.
Middle Eastern chicken burgers offer a fun, fast, and lean dinner for a busy weeknight. You'll combine ground chicken and plain yogurt with coriander, chopped onion, Kosher salt, pepper, and garlic. Then, you'll form the mixture into patties and fry in olive oil over medium heat. Serve them on toasted buns and garnish with thinly sliced tomato, red onion, and lettuce.
Fried rice cauliflower
This dish also proves to be among the most popular under 1000 meals for families. It's easy, nutritious, and yummy. Cauliflower fried rice offers a lot of flavor and versatility, and your family won't believe that it's not really rice. Although this easy dish only contains 222 calories, you'll find it to be one of the most delicious. For a heartier meal, you can add chicken or pork.
For quicker prep, try using frozen riced cauliflower (not thawed) along with a cup each of diced carrots and peas. Also throwing in some honey, soy sauce, ginger, and garlic adds an extra tangy flavor.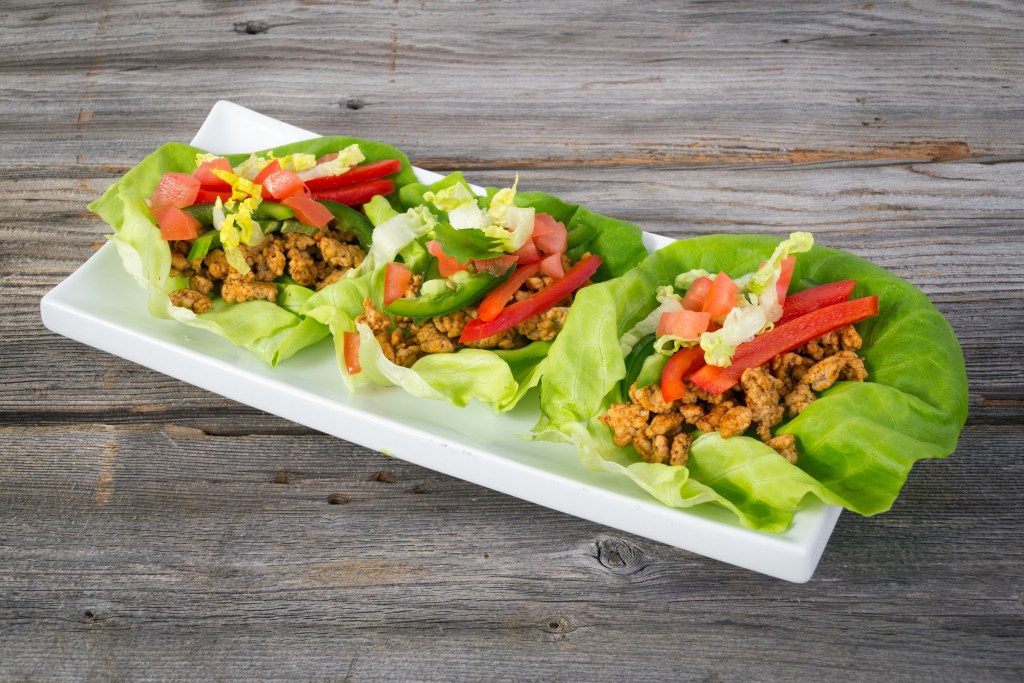 Lettuce wraps
This is another meal where you can cook the filling ahead of time and store in a sturdy, plastic storage bag or a covered container in the refrigerator. You'll prepare the filling (usually chicken or turkey) by cooking it with ginger, garlic, and onion. Throw in some toasted cashews or almonds for an added crunch.
Another wonderful aspect of this dish involves the vegetables. You can add some grilled veggies, like zucchini, squash, or asparagus to the mix. And don't forget the bell peppers.
Also, the type of lettuce leaves that work best for holding the filling include:
When you serve these wraps over a bed of rice or quinoa, you'll have a fast and healthy meal for an evening when you're pressed for time.
Shrimp scampi with ribbon pasta
Using pre-cooked shrimp makes this one-skillet meal a breeze to prepare. Plus, replacing regular spaghetti with edamame noodles shaves a few minutes off the boiling time—and adds a savory flavor. For an additional source of protein, you might consider trying chickpea or red lentil pasta which has the same texture as its wheat counterpart.
Along with the pasta, you'll also add ribbons of squash by using a potato peeler. Combined with cherry tomatoes and pepper flakes, you'll saute this mixture in olive oil for a quick, low-calorie treat.
Quick pasta toss with peas and artichokes
This dish offers a great way to use ham that's leftover from your previous dinner. Plus, using frozen peas, a small jar of artichoke hearts, and Parmesan that's already shredded saves time. When you include a pre-mixed garden salad or a tray of veggies with dip, you'll have a dinner that'll please the whole family.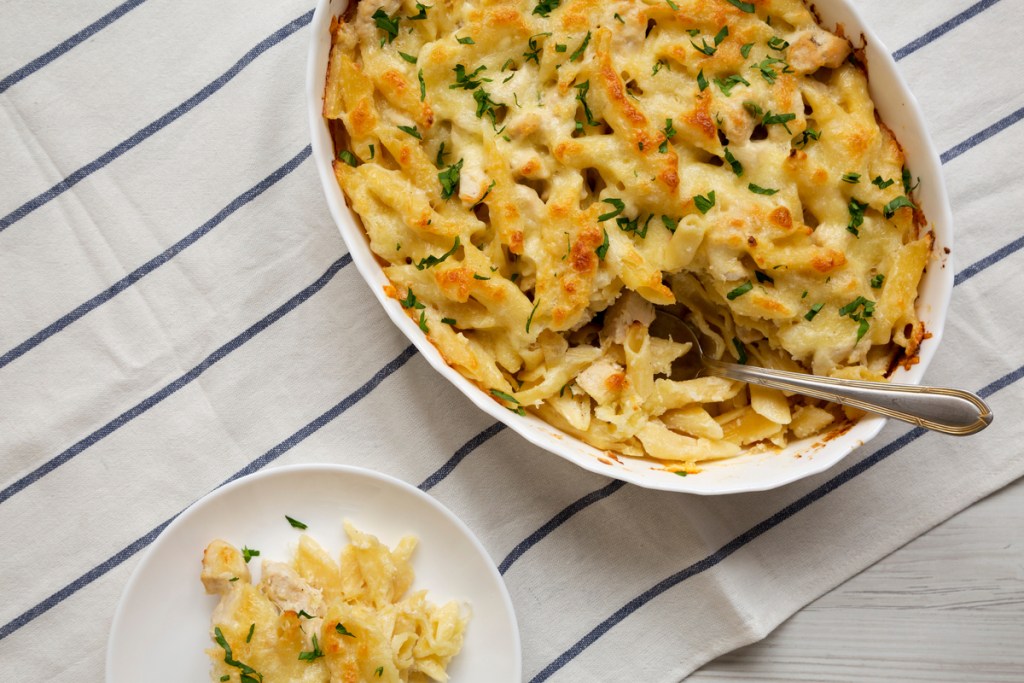 The almighty casserole: easy to throw together or prepare ahead of time
Likewise, you can't forget about casseroles which often save the day during a busy week. Some might need to be made ahead of time and then baked on a weeknight, and others take just 30 minutes to throw together. Here are a few ideas:
Zucchini lasagna
Frozen zucchini and pre-made sauce will save you valuable minutes in prep time of this healthy comfort food. Either cottage cheese or ricotta work well with this mainstay. Also, consider sprinkling some mozzarella on top.
Zucchini tomato bake
Frozen or fresh zucchini also work for this 30-minute casserole. All you have to do is toss the veggies, herbs, and parmesan together and bake.
Healthy chicken broccoli casserole
Skipping the canned soup, you can easily whip up this casserole using whole wheat or veggie pasta. This is a great way to use leftover chicken or turkey.
Stuffed cabbage rolls
What makes this meal fast and easy? The leftovers, of course! You'll combine leftover ground turkey or pork with brown rice from a previous meal with chopped cabbage along with tomato sauce and a plethora of herbs.
Feeding the family healthy meals doesn't have to be hard or time-consuming
At last, evening time won't find you in a bind for fast and healthy dinners. A few other hacks to keep in mind include cooking meats during the weekend to store in the refrigerator and chopping veggies ahead of time or sticking to the frozen options. Also, planning meals for the week helps to save time—and trips to the grocery store. Finally, feel free to get creative with this list of under 1000 calorie meals for families and make some modifications that suit your family's taste.
Editors' Recommendations