When I was little, getting my morning Flintstones vitamin was a bit of a treat. They tasted good, there was the anticipation of which character your mom was going to give you, and they were "good for you." It was a win-win-win. Today, it seems like there are a hundred different kid's vitamins on the market, and for parents of picky eaters, this can be a relief knowing your kids are getting nutrients one way or another.
Choosing the right supplements for your kids can feel daunting, but it doesn't need to be. To start, always consult your family pediatrician before introducing a new supplement into your child's routine just to make sure there are no concerns with any medications or other supplements they may be taking. They'll want to know what foods your child does eat and, based on that, may be able to recommend a more specific vitamin to ensure they are getting the nutrients they need.
According to the American Academy of Pediatrics, healthy children who eat a well-balanced diet do not generally need vitamin supplements, except vitamin D in infants and young kids if they aren't meeting the recommended daily value through food. However, many parents choose to give their children a multivitamin to make sure their nutritional needs are being met and to decrease the risk of disease.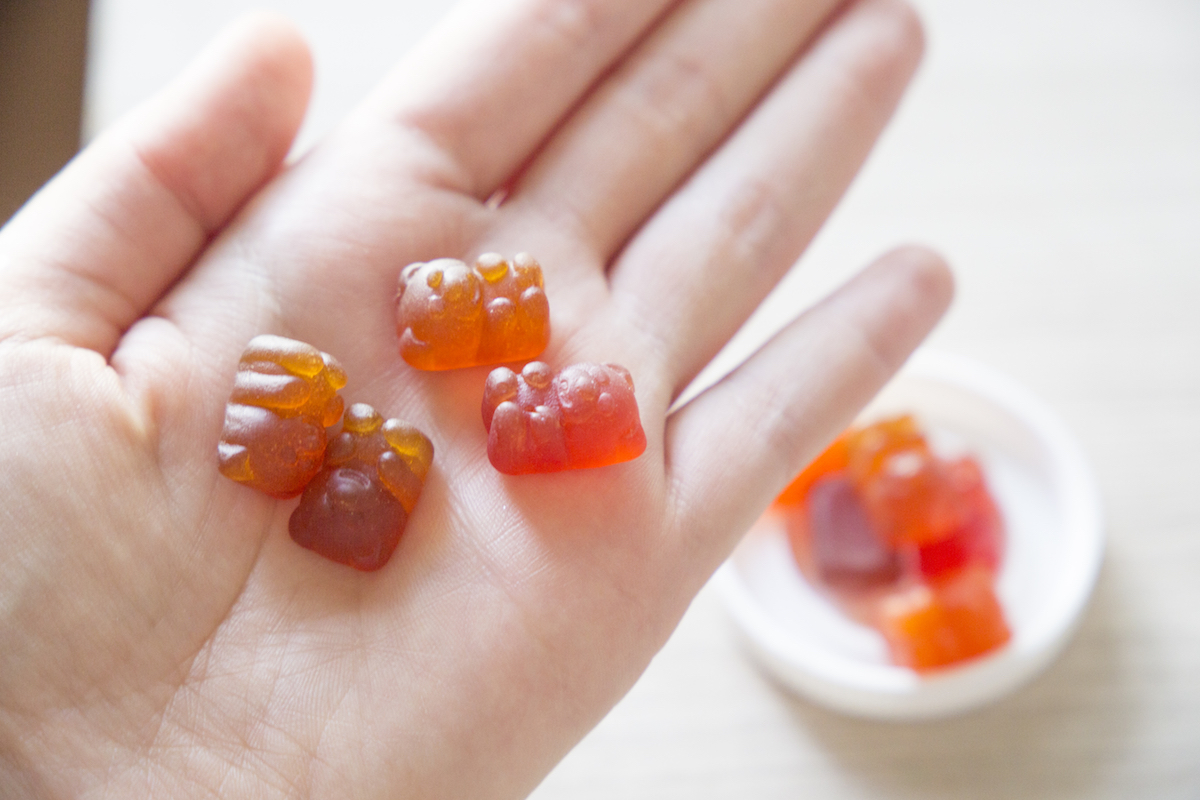 Try as we might to serve our kids a variety of foods with tons of vitamins and minerals, kids are stubborn. They can dig in on a certain food (or food group), and as much as we will them, bribe them, and try to force them to eat, sometimes there's just no winning the battle. As long as they are getting the nutrition from somewhere, that's all that matters.
In general, kids multivitamins come in two groups: With iron and without. If your child doesn't eat a lot of lean protein, spinach, raisins, or other dried fruit, eggs, or fortified cereals, they may not be getting enough iron. Without enough iron, your child's muscles, tissues, and cells won't get the oxygen they need.
There are a few good choices for supplements with iron. Children's Best is one manufactured under strict GMP guidelines in an FDA Food Registered facility. It's also manufactured common allergens like milk, wheat, gluten, or tree nuts.
Another good option is Zarbee's Naturals. These multivitamins are a great source of vitamins A, C, D3, E, B6, B12, folic acid, and total B-complex, "all in a naturally flavored, easy to chew gummy sweetened with honey."
Finally, Natures Plus Animal Parade is also a good supplement for your picky eater. Each chewable tablet supplies 16 vitamins and eight minerals, as well as whole foods like spirulina, carrot, broccoli, whole brown rice, and spinach. It comes in grape, cherry, and orange flavors, so your kids won't even know it's good for them.
In general, you should buy a multivitamin that doesn't exceed 100% daily value of most of the vitamins for your child's age group — primarily Vitamins A, E, and K. The exception to this rule is for Vitamin C and other water-soluble vitamins. Vitamin D is a fat soluble vitamin, but it is OK to have more than 100% of the daily value because most people are deficient.
When choosing a supplement, be on the lookout for brands that have been tested by a third party, such as NSF International, United States Pharmacopeia (USP), ConsumerLab.com, Informed-Choice, or the Banned Substances Control Group (BSCG). Also, make sure you choose vitamins that are specifically made for kids.
Some good non-iron options include Smarty Pants Kids Formula vitamins that contain new premium ingredients including beta carotene, Vitamin B6, Vitamin K2, and choline. Plus, they are made non-GMO and are free of milk, eggs, peanuts, tree nut allergens, fish allergens, shellfish, soy, gluten, and wheat.
Another option is OLLY Kids Multi + Probiotic Gummy Multivitamin. This supplement has the recommended daily values of all the vitamins your kids need plus live probiotics, the good bacteria that "helps keep bellies balanced."
If you're on a budget (and let's be honest, supplements aren't cheap), Lil Critters Gummy Vites are a great choice and won't break the bank. Plus, it comes with 190 vitamins, so you won't find yourself running out shortly after you purchase them.
Again, be sure to consult with your child's doctor before landing on a supplement, and be sure to check in with them during their well visits because their needs will change as they get older.
Meanwhile, check out the USDA's dietary guidelines for kids so you can informatively encourage your children to eat healthy.
Editors' Recommendations