Parents across the country can agree that when it comes to planning meals for large families, fast food is usually a very attractive option. You can swing through the drive-thru and get meals for cheap. After all, kids at restaurants can be a hassle, especially if said restaurant isn't family friendly.
However, this isn't great for your children (or for you).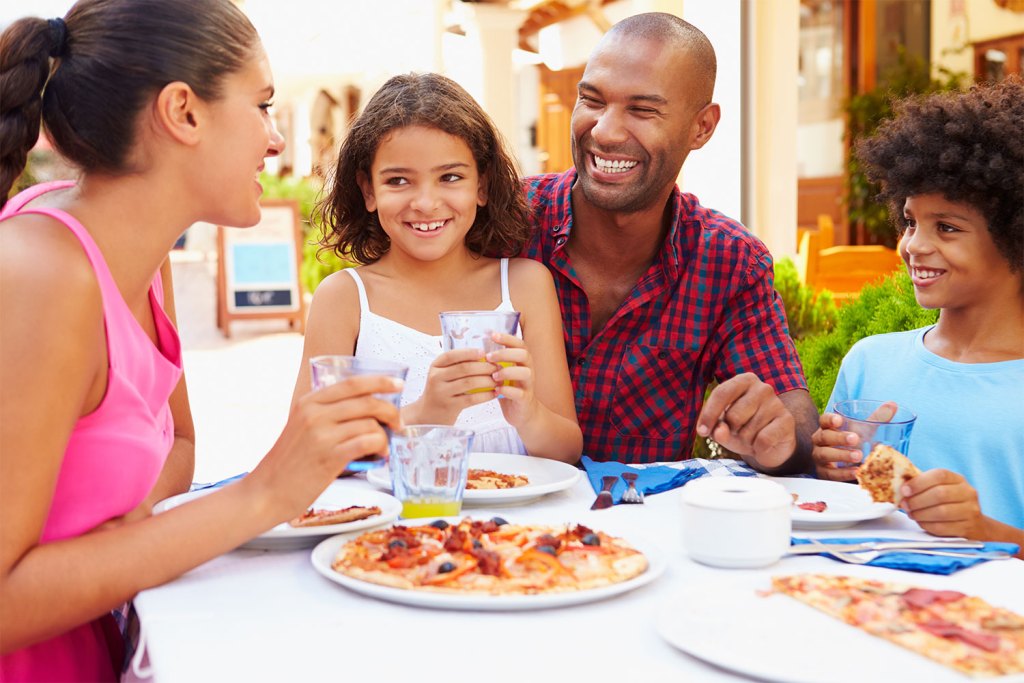 If you've been taking the kids to places like McDonald's and Wendy's just because it's convenient and family friendly, it might be time to reevaluate. Here are five restaurants that are perfect for kids of all ages (and aren't fast food!).
1. Hard Rock Café
Although you might be tempted to skip this restaurant based on the name alone, the Hard Rock Café is actually an excellent option for families with children. All the rock-themed items strewn throughout the restaurant and on the walls are sure to keep your kid's attention for a little while, even if they're older. Taking in the decor is just part of the Hard Rock experience.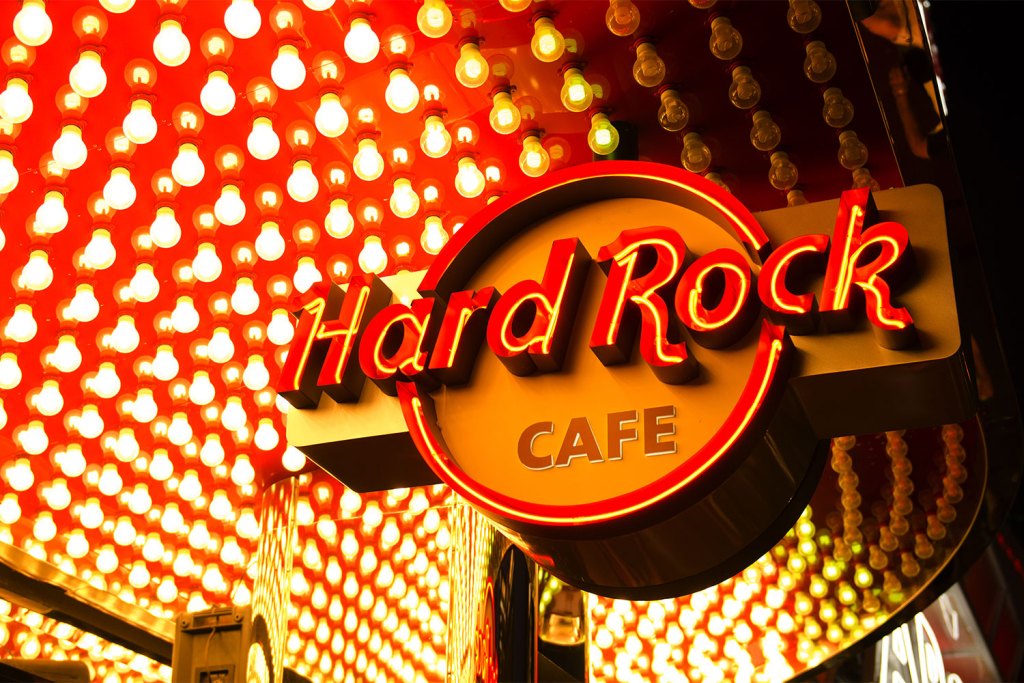 The kids' menu at the Hard Rock Café is also a hit with little ones during mealtime. It's even better for picky eaters. This restaurant has all the kid-friendly favorites — from chicken tenders to cheeseburgers and mac 'n' cheese. If your children are ordering off of the kids' menu, you'll be pleased to know there are some healthier options, too, like a kid's salad. They'll also be able to order fresh fruit or veggies as a side.
2. Maggiano's Little Italy
Maggiano's Little Italy has much to offer when it comes to catering to children. For starters, the menu is chock-full of tasty options your children are sure to love. Pizza, ravioli, lasagna, spaghetti, and, of course, chicken fingers are popular choices from the kids' menu.
What's more, Maggiano's has catered specifically to kids in the past with its kids' cooking class. During these classes, an expert teaches necessary cooking skills to your child, encouraging self-growth and boosting their confidence. Maggiano's also hosts birthdays, too.
All in all, Maggiano's has a relaxing, inviting atmosphere that parents can appreciate as much as the kids. It's also a safe bet when you're in a hurry to get the kids fed before bedtime (or if you're in a pinch). The food is served quickly, and the waiters are polite and respectful.
3. Benihana
If your kids tend to get bored and fussy quickly, Benihana might just be the restaurant for you. The Benihana chefs will cook right in front of you and your family. They're friendly and know just how to make kids laugh. Benihana offers arguably the most fun and exciting mealtime on our list.
Benihana's kids' menu is simple, too, from hibachi-style proteins like steak, shrimp, and chicken, to healthy sides including edamame and noodles.
But the best part about Benihana's is the family friendly (but exciting) atmosphere. Kids and parents alike love it, and the quality of food is hard to beat, even for parents.
4. Ted's Montana Grill
If you're looking for healthier options, Ted's Montana Grill has excellent, homemade and healthy mealtime choices for kids. Although Ted's offers kiddie classics — like chicken tenders, grilled cheese, and mac 'n' cheese — kids can also try a cheeseburger (beef or bison), chicken, steak, salmon, or salad. Sides like mashed potatoes, fries, and buttered carrots are sure to be kid crowd-pleasers, too.
Ted's family friendly atmosphere is complemented by the Wild West, Ted Turner-themed decor. Kids will enjoy studying all the cool decorations almost as much as they'll love sipping on Ted's homemade lemonade or a frosty glass of milk.
5. The Sugar Factory
Though this restaurant has lots of adult beverages (and we do mean lots), it's also a family friendly restaurant with plenty of delicious and healthy mealtime options for kids. While there are plenty of sides, kids will recognize — like fries, mashed potatoes, and macaroni and cheese — The Sugar Factory also has healthier options, like grilled asparagus, plantains, and green bean almondine.
Kids (and adults, too) can choose entrees like burgers, sandwiches, pasta, soups, salads, steak, and fish. In fact, The Sugar Factory might just have the most versatile array of menu items on the list.
However, it'd be an injustice, not to mention The Sugar Factory's insanely delectable milkshakes. No, these aren't healthy desserts, but they do make an ice-cold, sweet treat you can enjoy as a family.
From the "Nutella-banana" milkshake to the "giggles Snickers" milkshake and the "chocolate rocky road," you really can't go wrong. The Sugar Factory offers the kind of milkshakes that your children won't soon forget.
So, why sacrifice good-for-you food for family-friendly convenience when you can easily have both? Next time you're considering swinging by the drive-thru with your kids, try a kid-friendly restaurant instead.
Editors' Recommendations