Turn your baby's closet into an exclusive boutique and keep it beautifully organized with closet dividers. These fun and cute closet accessories are incredibly functional, as well. From newborn to toddlerhood, you will love opening your baby's charming and neat closet.
Because babies develop very quickly, parents usually choose to buy clothes in a range of sizes to accommodate their rapid growth. Keep track of clothing sizes and avoid disorganization with the convenient baby closet dividers on our list. They help sort your child's wardrobe, so none of their clothes go unused. Take a look at our favorite baby closet dividers.
Baby Buddy Size-It Closet Dividers
Best overall
Made from sturdy but flexible plastic, the Baby Buddy Size-It Closet Dividers easily fit standard rods. With labels from newborn through size 8, use the right stickers as your child grows to keep your baby's wardrobe neatly arranged. These dividers also fit standard wire shelving to work in most closets.
Baby Nest Designs Closet Dividers
Best round baby closet divider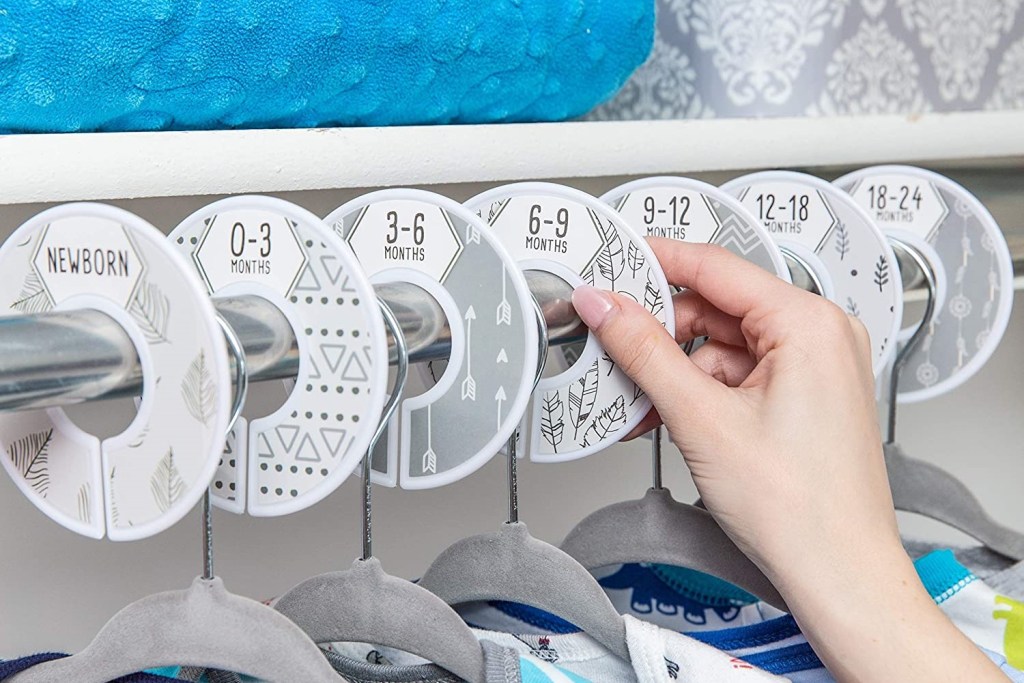 With a conveniently round design and Duraflex plastic, the Baby Nest Designs Closet Dividers for Baby Clothes fit standard 1.25-inch closet rails to keep your baby's clothes grouped by sizes. They are double sided and stay upright, to reduce your stress and always help you find the right size outfit in seconds.
WILLBOND Baby Nursery Closet Dividers
Most sturdy baby closet dividers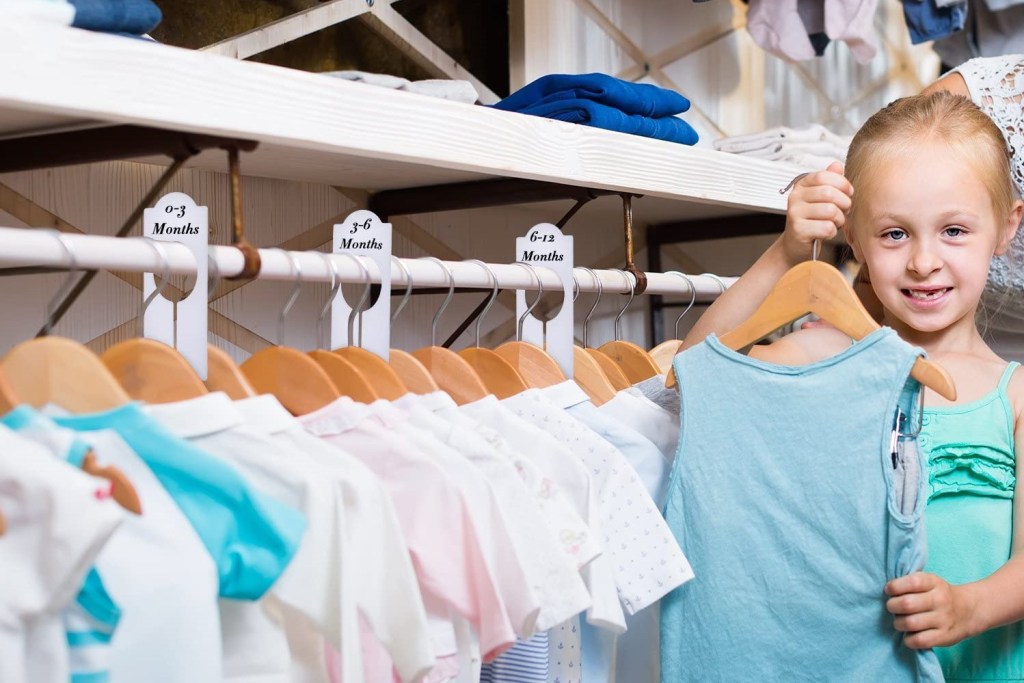 The timeless elegance and sturdy build of the WILLBOND Baby Nursery Closet Dividers will elevate any nursery closet. Enhance your organization skills with these quality dividers that are not easy to break. They are sure to last you well into your child's toddler years.
Babies grow in the blink of an eye, and when you have a closet full of adorable clothes, it's easy for some of them to be outgrown before your baby has had a chance to wear them. Keep your little one's clothes organized and find the right outfit every time with the use of convenient closet dividers. With the items on our list, your life will be much easier, and your baby will always look fashionable.
Editors' Recommendations