When you're outdoors for a walk or running quick errands, a stroller cover shields your child from the elements, bugs, and germs. This helps keep your baby cheerful, so you can complete your missions quickly. To help you decide on the best stroller cover, we have already researched the best options on the market and catalogued them on this list.
Stroller covers vary in material, size, and extra features. You'll encounter two typical sizes: Regular universal stroller covers and universal jogging strollers. Jogging strollers tend to be larger, so if you're worried that a cover might be too small, opt for a jogging stroller.
Most covers will be made of clear vinyl, but blackout covers are also viable options. The latter blocks out ultraviolet rays and lets your baby nap in peace. Now, let's explore our options and see what might work best for you.
Bemece Stroller Rain Cover Universal
Best stroller cover overall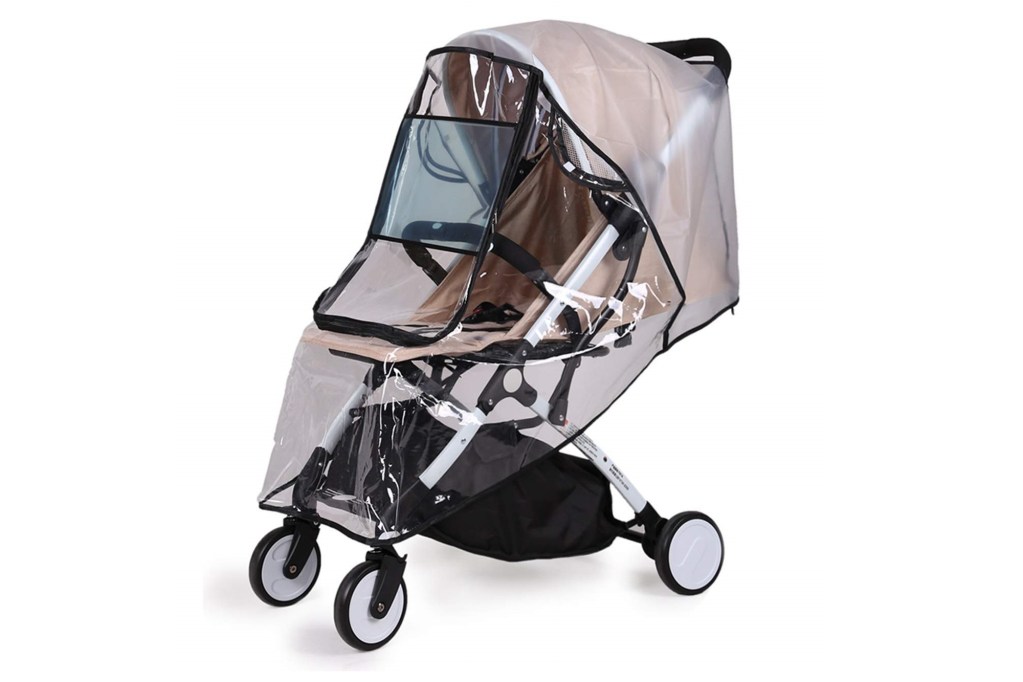 The Bemece stroller cover is the best overall choice, since it fits most stroller models available. It's made with a durable vinyl construction to protect your child from the elements and dust. For better ventilation, two side holes let air in freely. The waterproof zipper keeps rain out, while the straps secure the cover onto your stroller.
Jeep Jogging Stroller Weather Shield
Best for jogging strollers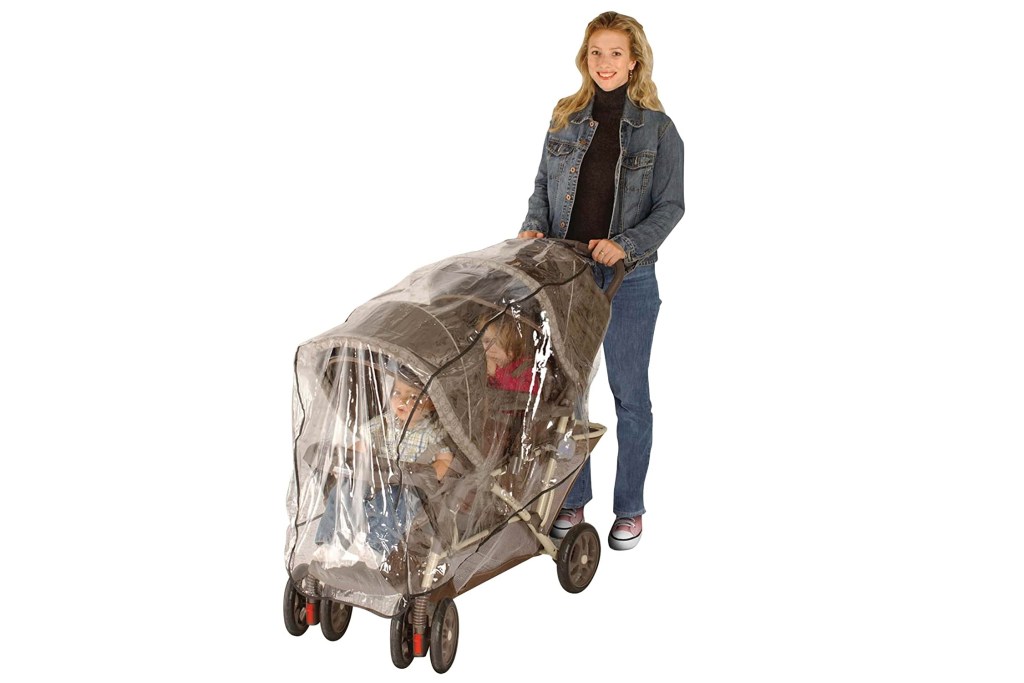 For larger jogging strollers, opt for Jeep's stroller weather shield. The cover provides a pocket for your essentials like cellphones, small baby toys, and car keys. High-quality, transparent vinyl ensures that this product will last a lifetime.
SnoozeShade Stroller Sun Cover
Best shade coverage
SnoozeShade's sun cover is the best option for shade coverage. It blocks potentially harmful UV rays to protect your baby's skin from 0 to 6 months old. The blackout design lets your baby sleep peacefully, even in the middle of the day.
Stroller covers let you walk outside comfortably and efficiently no matter the weather. Stroller covers offer protection from the sun, rain, snow, cold, or germs. Some covers also offer added features like blackout shade or extra pockets for valuables. Take your pick from our list of the best stroller covers today, so you can take quick outdoor walks with confidence.
Editors' Recommendations