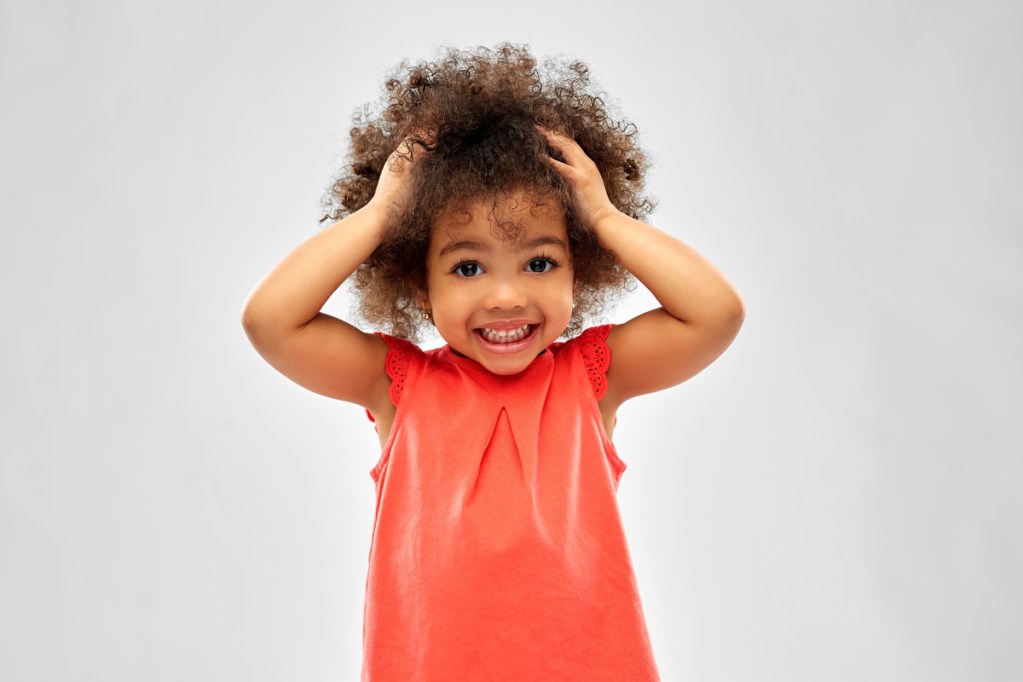 Your baby girl's first haircut is one of many precious firsts you'll experience as a parent. It could make you overcome with feelings of joy to see your tot growing up, or you may feel a bit of sadness that another milestone is happening so quickly. Whichever way you feel, it's going to happen, so let us help make your baby girl's haircut easier for both of you.
When it comes to your tiny human's new hairdo, we'll ease your mind about having to pick out the right look. We went through the various styles and came up with a list of five of the cutest options for a baby girl's first haircut, so you don't have to freak out too much.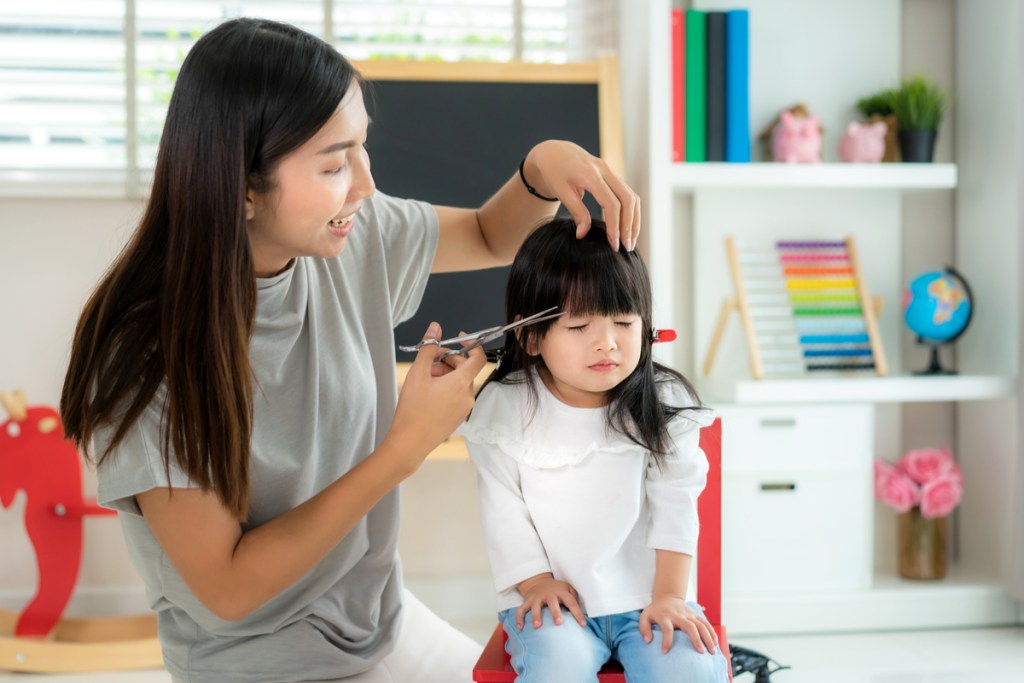 When should the first haircut be?
What's the time frame for the first cut? Well, that's going to be up to you as the parent. Was your baby born with a full head of hair? If so, you are probably going to do the first haircut closer to six to eight months.
If your little one was born looking like a cute, old, bald man, then you could wait until your tiny tot is closer to 2 years old. It also depends on how fast your little one's locks grow, too.
Most importantly though, is when you are ready. Are mentally prepared to say goodbye to your baby's baby hair? Then go ahead and grab those scissors or make that first haircut appointment.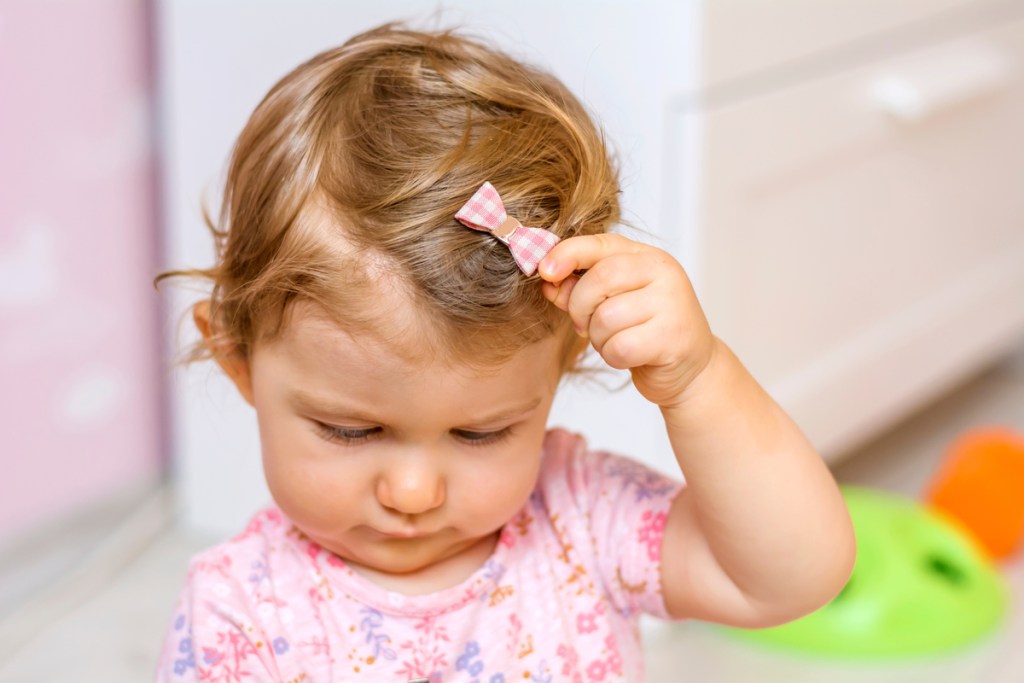 Types of haircuts for girls
These are our five go-to baby girl haircut styles that will look on every adorable baby face and most of them you could even do yourself if you feel up to it.
Just add bangs
This one is the most simple haircut for baby girls. If your child won't be able to sit still, adding a quick bang still changes up her look. If she has trouble keeping her hair out of her eyes, this would be a fast fix. Bangs are not only the easiest cut, but it still allows you to style her hair basically how you did before. No need to learn new ways to get her hair up, so that's a huge plus!
Pixie cut
You may not be able to do this by yourself in the kitchen, but a pixie cut is a good basic go-to for baby girls. If your daughter always gets everything stuck in her hair or she can't see through her long locks, then a pixie would suit her. Free those eyeballs! This is a great option if you struggle to do her hair every single day. You only have to run a brush or comb through, and she's done. Even older siblings could help clip a little bow on the side of her head, and she's ready.
The bob
For the more fashion-forward girl, a fun little bob is super adorable. You can still put it up if she's having an exceptionally busy day, or throw a headband on if her hair is getting into her eyes. Now, there are many different lengths of bobs that you could go for, so there are plenty of options to fit your child's unique style.
This power cut brings is a great match for a little girl with a bit more personality. And if she has long hair and you aren't ready for a super short cut, a longer bob would be an easier transition for you both. Then, if you decided to go shorter later, it would be a snap to do.
Longer layers
If your little one may have accidentally tried to give herself a haircut, a layered style will help blend that in. And it will make any future turn of the scissors on her own head a little less noticeable. If you have an adventurous little girl, layers could work in your favor to hide the fact it's the fifth time this month you've had to cut gum out of her hair.
Any style with bangs
Bangs again? What we mean is if you go for a blunt bob, add a bang. If you layer it up, throw in a bang. If you opt for a pixie cut, put a bang in there. Bangs might be hit or miss when you are older, but when it's on a fiery little toddler, it always works when added to the style she's getting.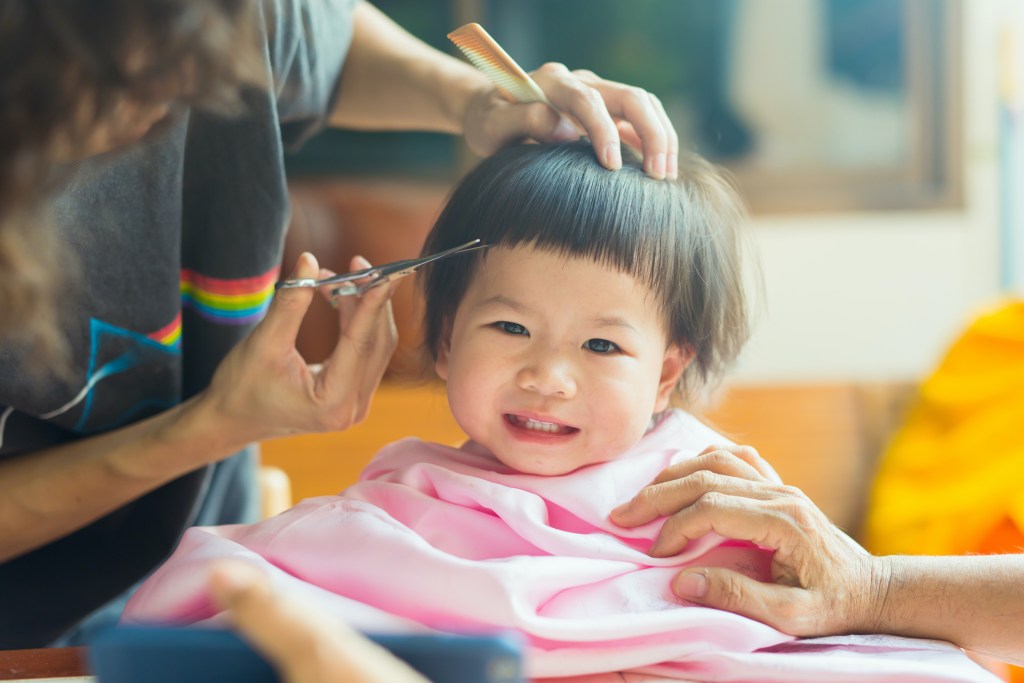 Tips for the actual cut
If you do it at home yourself
First, good luck. But really, if you don't want to let a salon full of people see you crying as the first snip of hair is cut, maybe you should do it at home.
Talk your child through the whole thing: This will help both of you enjoy the experience.
Take smaller cuts: Don't try to go from their butt up to their chin in one go. Do it in steps.
Put on music: You should probably put on something your child likes to keep them entertained, but music will keep you both calm while cutting.
If you take them to a salon
Tell them it's your baby's first time: Especially if your child is a little older, they may not think it's their first haircut. It's best to give them a heads-up so they know how to be with the child (and understand if you get emotional).
If you want to keep a lock, just ask: Some parents save lost teeth and locks of hair, some don't. If you want to, bring a little baggie and ask them to save you a tendril.
Bring a reference picture: Just as you would for yourself, bring a photo of the cut you want for your little one. No one likes to guess, and the hairdresser doesn't want you to be unhappy with the cut as much as you don't want to be.
As much as this is a first for you, you need to keep in mind this is your child's first haircut. Let your kiddo tell you if they are ready for their first big-girl haircut. If she is older, this is going to be as big of a deal to her as it is for you, and you both might end up crying if neither of you is ready.
Also, yes, it's her first haircut, and it's also hair. It will grow back. She may not want styled haircuts as she gets older, so make the experience as happy as possible. Have fun experimenting with her adorable locks while it's still possible to trade a haircut for a sucker.
Editors' Recommendations