Book worms rejoice! There is no shortage of fun or distinguished literary baby names for your little one on the way to connect your love of the written word to your child for life. Whether naming them for an author or a book character, think about that person as a whole and make sure you've researched their full biography (fictional or real) before choosing them as your baby's namesake.
The 17 literary baby names below span from whimsical to cutesy to classic and will give you plenty of ideas for your boys, girls, and gender-neutral list.
Alice
The name is Alice is strongly associated with the classic Alice's Adventures in Wonderland (1865) by Lewis Carroll. It's of Old German origin meaning "noble" and has the nickname Allie or Ally. The character Alice was curious and brave, both traits worth naming a child after.
Beverly
Beverly Cleary (1916-2021) was a beloved American author of children's and young adult literature and her books sold over 91 million copies. She is best known for the character Ramona Quimby who was the star of eight books published between 1955 and 1999.
Calliope
In Greek mythology, Calliope was the Muse of epic poetry and eloquence. Her name means "beautifully voiced." Despite this ancient meaning, note that you may see many in modern times associate this name with the character Callie Torres from the TV show Grey's Anatomy.
Charles
Charles is a distinguished name meaning "free man" in Old English and Charlie is such a cute nickname. You could name a boy for th prolific author Charles Dickens (1812-1870) or even the character Charlie from Charlie and the Chocolate Factory (1964) by Roald Dahl.
Charlotte
Charlotte, the feminine version of the name Charles, has been a common name for royalty but it also has literary ties. Charlotte's Web (1952) by E.B. White is a classic and the novelist Charlotte Brontë (1816-1855) wrote Jane Eyre (1847).
Christopher
Christopher Robin is the boy in the Winnie the Pooh books by A. A. Milne, who based the boy on his own son. The name Christopher means "bearer of Christ."
Darcy
This gender-neutral name is associated with Fitzwilliam Darcy, a character in Pride and Prejudice (1813) by Jane Austen. Since it is the last name of the character, it's not a "boy's name" if you give it to a girl referencing Mr. Darcy and has "girl power" vibes for the female author. At the same time, it works for a boy just as well.
Josephine
Josephine "Jo" March from Little Women (1869) by Louisa May Alcott is an outspoken character who is a writer herself. Besides Jo, other nicknames for Josephine include Jojo, Josie, and Fifi.
Langston
The name Langston means "tall man's town" but is unmistakably associated with the poet Langston Hughes (1901-1967) of the Harlem Renaissance.
Louisa
Honor the novelist Louisa May Alcott (1832-1888) with this name with nicknames like Lulu. The name Louisa means "famous warrior."
Madeline
Do you remember the classic picture book Madeline (1939) about the little girl in Paris? You could read it to your little girl growing up with this name with nicknames including Maddie.
Margaret
This is the full name of Meg from Little Women, one of the March sisters. Margaret Atwood (The Handmaid's Tale) and Margaret Mitchell (Gone with the Wind) are also both authors with this name. Margaret has many nicknames besides Meg, including Maggie, Daisy, Margo, Rita, and Peggy.
Maya
Maya Angelou (1928-2014) wrote autobiographies, essays, poems, and many more writings that are essential parts of American history, including I Know Why the Caged Bird Sings (1969). Maya has been in the Top 50 most popular baby girl names in 2020 and 2021.
Peter
Peter could refer to Peter Pan created by J. M. Barrie, Peter Rabbit created by Beatrix Potter, or Peter Pevensie of The Chronicles of Narnia books by C. S. Lewis. This classic name comes from the Greek word for "rock" or "stone."
Toni
Award-winning novelist Toni Morrison (1931-2019) bore a name that means "beyond praise" or "priceless one." It was most popular from the 1950s to the 1990s.
William
Why not name your son for The Bard himself, William Shakespeare? Probably the most famous English-language writer of all time, Shakespeare (1564-1616) wrote around 39 plays and 154 sonnets. Nicknames for William include Bill, Billy, Will, Willy, and Liam.
Zora
Zora Neale Hurston (1891-1960) wrote about important American struggles in masterpieces including Their Eyes Were Watching God (1937). The name Zora means "sunrise."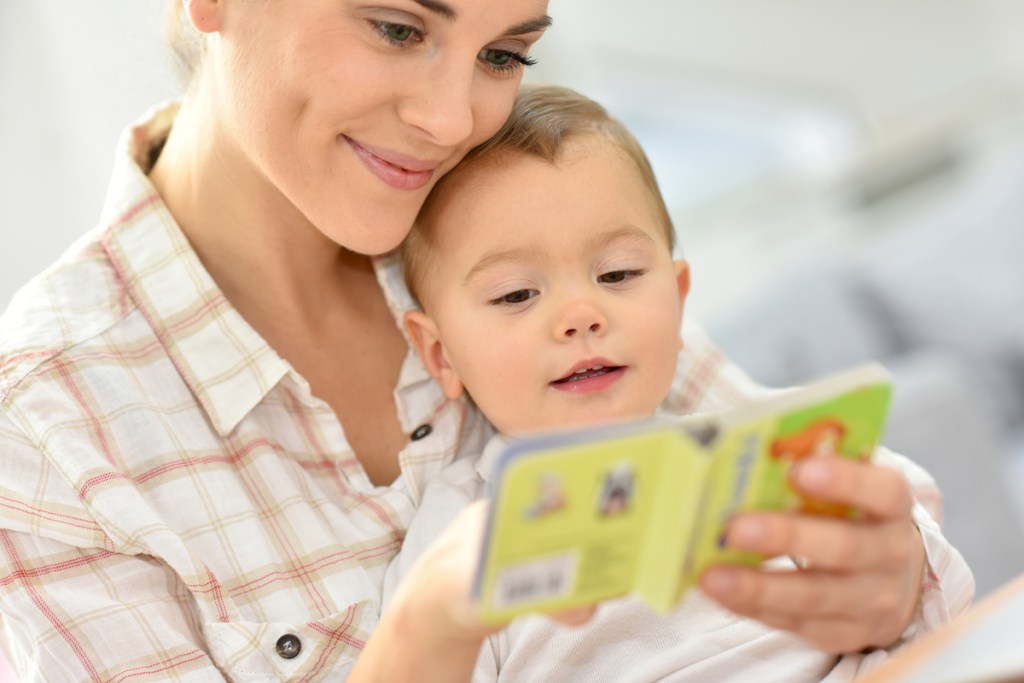 Literary baby names
Foster your baby's love of reading before they can even hold a book through their given name. They'll feel a special connection to a character or real-life writer forever with one of these beautiful namesakes, just make sure you feel a connection to that person enough to create that bond. A name is forever so test the name in a variety of contexts after you've been inspired by the literary origin.
Editors' Recommendations