Caring for your little one by shopping for, and using high-quality, and non-toxic baby products is something that's on most health-conscious parents' minds every day. By including earth and health-friendly products for your baby, you're protecting your child from unnecessary chemical exposures that could harm them. Safe, affordable, and eco-friendly products are becoming more and more available as companies become aware of their ingredient lists and eliminating unfavorable ones. From bathing products to aftercare, and diaper rash remedies to laundry soap, we have 8 essential safe baby products to keep your infant clean, dry, and happy without introducing them to possibly harmful chemicals.
This sweet-smelling, gentle, and tear-free 2-in-1 body wash from Jessica Alba's Honest Company is a fantastic and gentle product for your baby's next bath. This foaming cleanser's formula is free of parabens, phthalates, silicones, formaldehyde, and synthetic fragrances. It's also hypoallergenic and dermatologist tested. Additionally, it's available in three calming scents, or skip the added scents for the fragrance-free option.
From diaper rash to dry skin, this multi-use product can be used on many baby-related ailments – such as skin-related issues like cradle cap, chapped lips, and eczema. This non-toxic product is made from all-natural and health-centered ingredients including coconut and jojoba oils, beeswax, and vitamin E. Additionally – for natural, cloth diaper-loving moms – this product is cloth diaper-friendly. Maty's baby ointment is also great to use on kids – and adults – of all ages, and is extremely cost-effective by handling multiple applications for multiple injuries or issues.
Sunscreen is an absolutely essential product for parents. Harmful UVA and UVB rays beat down on the earth year-round, with more sun exposure in the warmer months. And sunscreen is one of those products that can really harbor some damaging chemicals, when purchasing the incorrect brand – some even facing legal action for their ingredients. Unlike those harmful products, Thinkbaby provides 50+ SPF sun protection for your little one with clean ingredients, for up to 80 minutes when in contact with water – including sweat.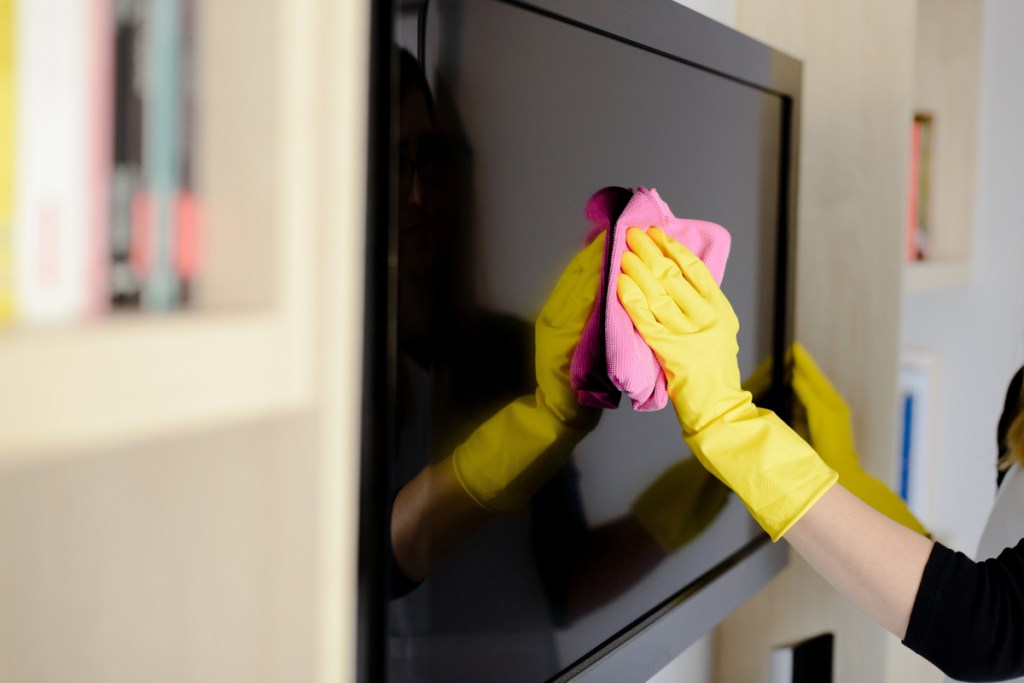 In the day and age of infections, viruses, and germs in just about every setting a baby is put in, parents should be vigilant in keeping their home – and their little ones' toys and equipment – sanitary and clean. Cleansmart's toy disinfectant spray is not only 99.9% effective at killing viruses and bacteria, but it's also used and approved at daycare centers and facilities in all 50 US states. This non-toxic, no-rinse formula can easily be sprayed directly onto toys or surfaces and left to air dry.
This soothing and cooling teething gel is not only all-natural but also extremely effective at comforting babies who are cutting teeth. This gel gives your baby's gums a cooling sensation versus numbing them entirely. Numbness can upset babies further, exacerbating the pain and discomfort of teething, making Wink's version much more baby-friendly. A pea-sized amount of this clinically proven, non-toxic product will soothe your babies' gums, and doubles as a baby/toddler toothpaste!
When cleaning your infant's bottles, pacifiers, and other mouth-centered toys or soothers, it's paramount to use the appropriate dish soap and cleaners to prevent exposure to toxic or harmful chemicals. Dapple Baby's formula is gentle enough to be used on bottle nipples, pacifiers, and other soothers without leaving behind harmful residues containing dangerous cleansing chemicals. Backed by pediatricians and dermatologists, this plant-based soap is safe to use daily, on the most delicate of items.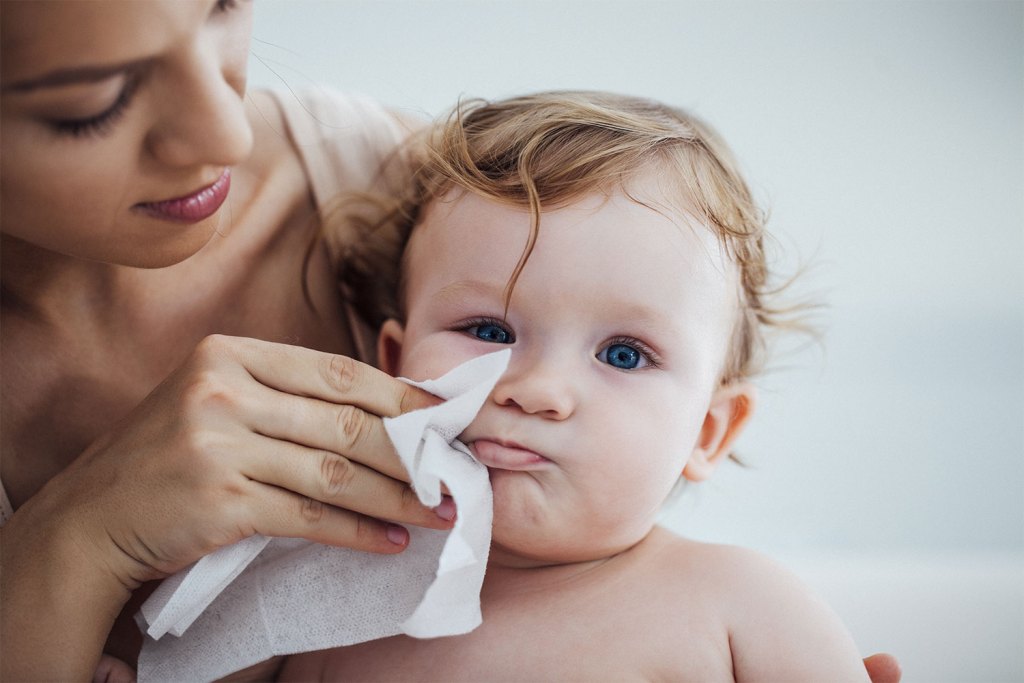 Made from Manuka honey and coconut oils, these organic, all-natural wipes cleanse and protect your baby's delicate skin without the use of harsh detergents and cleansers sometimes found in certain name and store-brand products. The clean and pleasant smell of Niki's natural wipes refreshes baby's bottom without added fragrances or chemicals, protects from skin breakdown due to bowel movements and urine, and is brilliantly biodegradable and consciously sourced.
Washing your babies clothing, sheets, blankets, and other fabrics require gentle cleansers to fight stains, without the unneeded fragrances and harmful chemicals. ECOS's hypoallergenic laundry detergent is a dye-free, pH-balanced, and plant-based detergent that is double concentrated to get rid of tough stains, without irritating your baby's delicate skin. Additionally, this product contains a built-in fabric softener, cutting down on your laundry costs, and speeding up washing cycles.
From wipes to soaps, our list of non-toxic essential baby products will give you the cleaning power and skin protection needed, without the addition of harsh cleansers and ingredients. These powerful cleansers and fragrances can irritate baby's skin or respiratory system, causing possible rashes, burns, or shortness of breath. Pediatrician-used and approved, all-natural products are available now more than ever, so feel free to shop our list and branch out with the brands we have brought you to build the best at-home care system for you and your little one.
Editors' Recommendations