When the first day of school rolls around for your family, everyone will be awake with nervous but excited energy. The children will be all dressed up in their new back-to-school clothes, and they'll be so proud to show them off. They'll also want to be sure to sport a cute school hairstyle for their very first day. If you're struggling to decide how to do their hair, we've rounded up five hairstyles for the first day of school that any kid will love.
Fades with lines
Right now, there is nothing cooler than having an awesome faded haircut. Your child may prefer a classic fade, or they could also have the barber put some cool lines into it. Sometimes, the barber can even create cool shapes or even words, like the name of a favorite sports team. It will all depend on the skill level of barber that you go to. Your child will look handsome and dapper with a cute faded haircut.
Half up-do
If an up-do is too much but letting their hair fall in front of their face will get in the way of them doing their work, a half up-do is a great option. It's a very cute hairstyle and it's also practical, especially if your child has long hair. Alternatively, you can put their hair into a half-up bun, which is also adorable but will also help keep their hair out of their face.
Braids
Braids are another hairstyle that keeps the hair out of kids' faces. Plus, they are one of the sweetest hairstyles for long hair. A simple braid down the back is a classic look, whereas fishtail braids are intricate and elegant. If you need a tutorial on how to do a fishtail braid, check out this Youtube tutorial. A French braid is another beautiful and traditional look. There is the halo braid, where you take two tightly woven braids, have your child sleep on them, and when they wake up, you simply place them into a halo shape at the back of their head and secure them. You could always style their hair with pigtails, too, with a single braid on each side of her head.
Coiffed hair
As kids get older, they like to do their hair in different ways as a means to express themselves. Coiffed hair has become very popular, and is a rather easy look to achieve. Here is a tutorial on how to properly coif their hair. With a nice part down the side, a coiffed look will make your child look great and ready to head out onto his first day of school. Don't forget to stock up on products if they want to coif their hair, as you'll need them.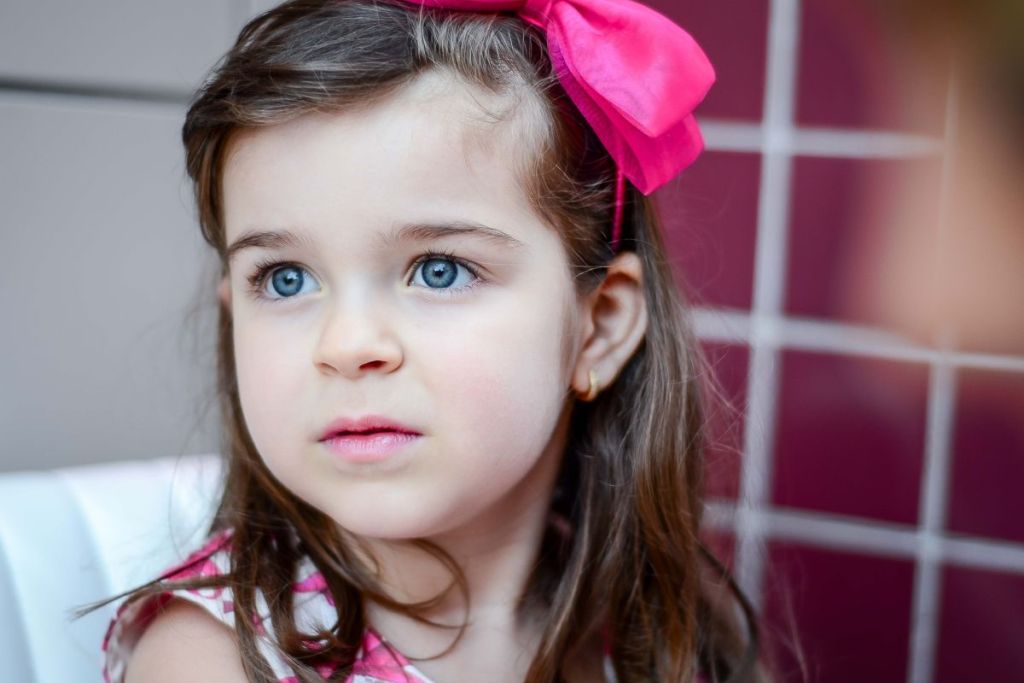 Put a bow on it
There is something about colorful accessories that's hard to resist. Donning a bow on top of a quick ponytail or pigtails can save quite a good amount of time. Let your child pick out their favorite color bow, and you can quickly put their hair in pigtails and stick a bow on either one. Bows are one of the most versatile hair accessories, as you can also place them on top of a bun.
Mowhawk with curls
Does your child have curly hair and want a mohawk? The great thing about him having curly hair is that they can totally pull it off, and without product. The curls will stay in place on top of their head. Not to mention, a mohawk looks rather cute, especially if your child is still young, but is into more unique styles and likes to express themself.
There are so many ways to do your child's hair for the first day of school that we couldn't possibly list them all, but you really can't go wrong with any one of these styles They're trendy and perfect for the brand new school year and will make your child feel special on their first day. All of these styles are fairly simple and can be done quickly so everyone can get out the door and head to school. No matter what hairstyle you choose, you can rest assured that you're sending your little one off feeling excited, confident, and ready to take on a brand new year.
Editors' Recommendations