Celebrating one more year of your child's life is always an important event that deserves a party. While social distancing can make this extra challenging, it's no reason to skip the celebration altogether. Kids have had a tough time recently, and a birthday party is the perfect opportunity to help them release stress and regain a sense of normalcy. With these creative birthday party ideas for toddlers, your child is sure to enjoy an unforgettable birthday celebration with memories that'll last a lifetime.
Virtual activity party
Virtual hangouts are very popular these days. Chances are your child has as many Zoom meetings as you do on a daily basis. Why not use the software that kids already know and use to host a fun gathering with family and friends?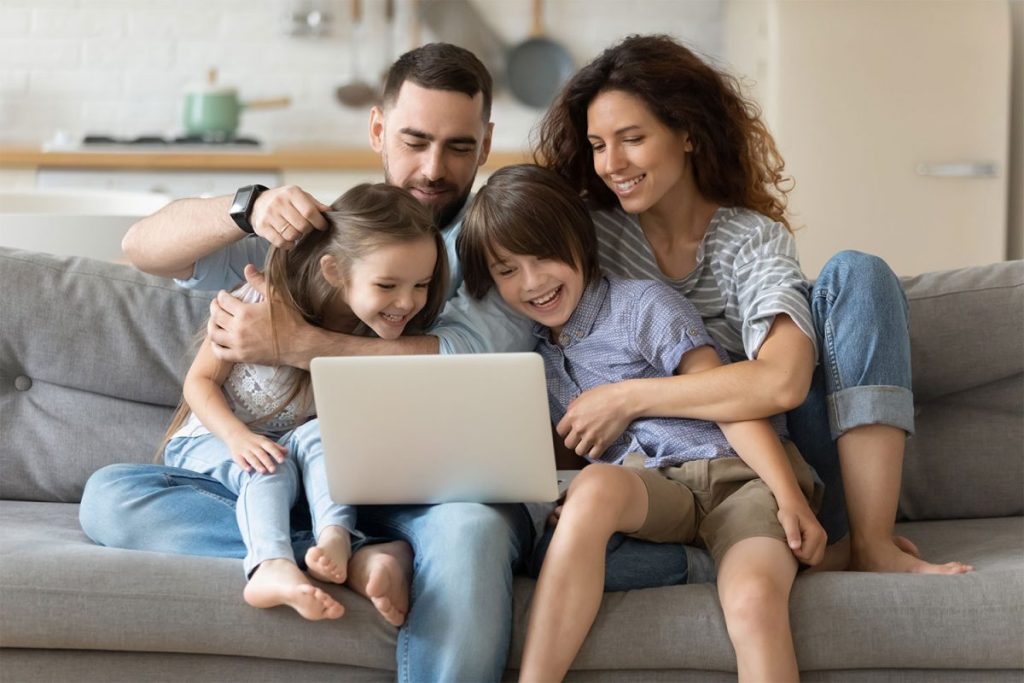 Take it to the next level and hire an entertainer to provide structure to the party and keep the kids engaged. Consider enlisting a DJ, dance instructor or other themed performer, and let the birthday fun begin!
Keep in mind that if your child chooses an activity like arts and crafts, cooking or science experiments, you'll want to mail party supplies ahead of time to your guests. That way, the kids can follow along in their own homes and make great memories together.
Netflix slumber party
If your child is old enough for sleepovers, give this year's celebration a spin and make it a Netflix slumber party. Using a delivery service, send your child's BFFs a kit of beauty masks, microwave popcorn and ice cream. Once everyone is ready to go, start the virtual gathering and then enjoy a movie together. Just because everyone needs to stay in their own home doesn't mean your child and their friends can't share snacks, stay up late chatting and have fun watching a good movie.
Drive-by parade
If you prefer to keep the social distancing party IRL, a drive-by parade is the perfect compromise for you and your child. Contact the other parents ahead of time and ask them to meet nearby your home at a specified time. Once everyone is there, you can trick your child into going outside with you and surprise them as all their friends drive by wishing them a happy birthday.
Friends can make signs and decorate their cars with balloons or even throw your child candy from their cars. Your child will feel very special, and seeing all of their friends will be quite a treat. Each car can even stop in front of your house for a few minutes to say hello and spend a bit of time with the birthday child, even if from 6 feet away.
Share a meal
If your child is too young for friends, chances are you still have family members who want to celebrate your baby. When getting together is challenging or impossible, restaurant delivery can come to the rescue. Choose a meal that you all enjoy and send grandparents, aunts or cousins food to their homes. You can then get together on a video call to eat at the same time and sing "Happy Birthday" to your little one. This will give close relatives the sense of a family celebration, so they don't miss out on these important days even during the crisis.
Live princess chat
If you have a little aristocrat at home, there's no better way to celebrate them on their special day than with a one-on-one chat with their favorite princess. Your child won't believe their eyes when they see their most beloved character on the other side of the screen.
Princesses can read stories, have an engaging conversation with your child, sign happy birthday and make your little one feel more special than ever on this virtual hangout that will certainly make this year a birthday to remember.
Karaoke Party
If your child is a performer who adores being the center of attention, give them the virtual stage to shine with an online karaoke party. Your kid and their friends can all join in, watch the same videos with the song lyrics and take turns to show off their musical talents – or lack thereof! Either way, it's sure to be an incredibly fun time for everyone who joins. Even parents may want to take over the mic for a bit and dedicate a song to the birthday kid.
Video card
If you have friends and family spread across the country and they all want to wish your child a happy birthday, why not gather them all on a video card? There are several apps out there that provide a shareable link where your loved ones can upload their individual videos and send loving messages to the birthday child. The videos are then seamlessly edited together by the website for your child to enjoy and feel the virtual love. Once the video is live, you can even download it as a keepsake.
While we all hope that next year's birthdays can be celebrated with big parties and group celebrations, this year's birthdays are still special. Let your child know how much you care by planning a social distancing party that brings all of your loved ones together. Even while apart, friends and families can stay united in celebration of the children who make our lives so extraordinary.
Editors' Recommendations