Social media certainly has its benefits and its drawbacks. And when it comes to letting your tween use these digital platforms and apps, you have to use your best judgment as an involved parent — because, while your kiddo may enjoy sharing stories and socializing with friends, they are definitely not as adept at identifying bullying or predatory behavior online.
Most forms of social media are guilty of causing angst among youngsters. So, it's always a good idea to start it slowly and gradually. Introduce your curious older kiddo to Twitter and follow some safe, engaging, and fun accounts that post interesting content. In that vein, it can become a vessel for learning. You will, of course, still want to do your due diligence and monitor your child's online actions, but as long as the rules are clear, you can feel good allowing them to dip their toes in the vast World Wide Web of information. Here are a few Twitter accounts they will enjoy.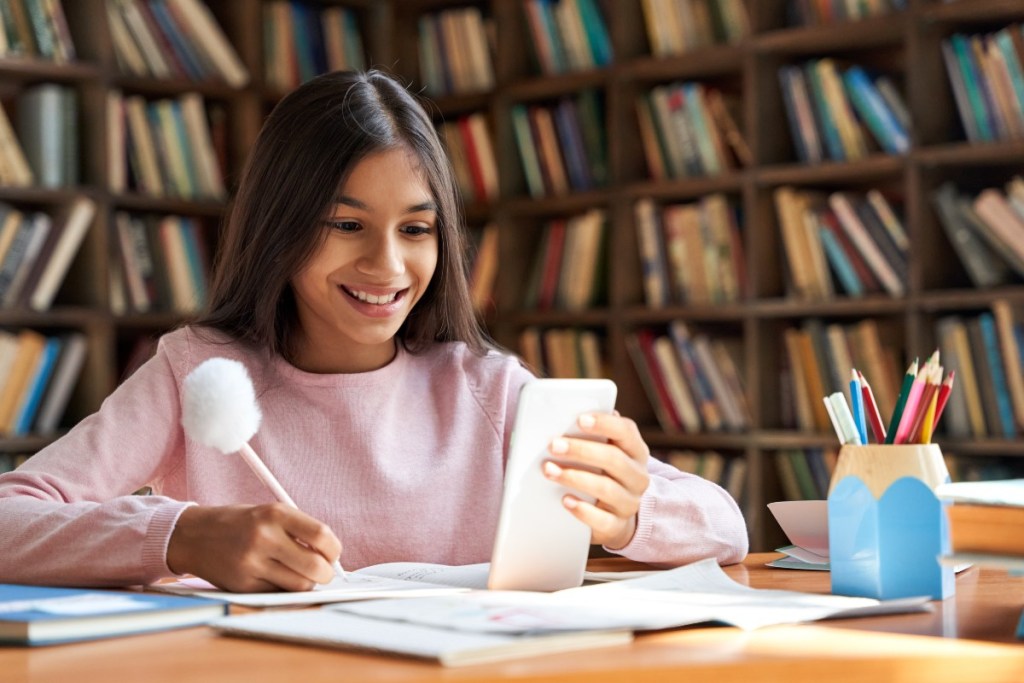 What Twitter accounts are safe for kids?
When helping your tween navigate Twitter, be sure that they are following legitimate accounts. While you're initially trying to figure it out, stick to larger companies, YA authors, and news or media sites geared toward children. The blue-verified checkmark means Twitter has vetted the account to be authentic and active. However, that does not necessarily mean the content posted will always be age-appropriate.
Accounts for kids interested in science
Science-loving kids will find a lot to learn from these accounts.
#TeachableMoment alert: Look up on the morning of May 26 to see a total lunar eclipse and #supermoon! Find out how it all works, what to expect & how to get students engaged, here: https://t.co/SBYIlsmdva#LunarEclipse pic.twitter.com/AEcKpkDcjN

— NASAJPL Edu (@NASAJPL_Edu) May 25, 2021
Space is fascinating and completely mind-boggling. NASA's Twitter account embraces the mystery and magic for its 46 million-plus followers. They share live launches, incredible photos, and quirky facts about astronaut life. Moreover, there are spinoff accounts for different niches, locations, and interests. For example, @NASAspaceplace shares immersive games and activities for followers.
When insects that hatch from the stream fly toward the light, they become tangled in the lines. Like an angler feeling a tug, the glowworm then reels in & eats its catch!

Learn more in the upcoming special exhibition Creatures of Light, opening on 6/2!: https://t.co/j3dwSkkKzQ

— American Museum of Natural History (@AMNH) May 26, 2021
The American Museum of Natural History takes advantage of the full character count allowed in each of its thoughtful, educational tweets. With exhibit photos, in-depth facts, and catchy prose, this account is great for history buffs, nature lovers, and dinosaur-obsessed kiddos. Of course, there are also lots of live streams and engaging article link-outs.
For kids interested in reading
Does your child always have a book in their hands (or an e-reader?) These are the Twitter accounts for them.
Dive into these books by South Asian creators to go on superhero adventures, discover the secrets of the djinn, and more! https://t.co/iFjSl8nOyi pic.twitter.com/joFt1sx3QR

— Scholastic (@Scholastic) May 24, 2021
Got a voracious and enthusiast reader on your hands? Or, perhaps you have a reticent one at home? Either way, follow Scholastic for lots of book news and reviews geared for your tweens and younger kiddos. While this account is perhaps even better for parents, it's a great way to get kids excited about new releases — and enjoy some shout-outs from favorite book characters. (FYI, following all the big children's book publishers is a great idea for these very same reasons!)
Also consider having your child follow their favorite authors (i.e., Jeff Kinney aka @wimpykid, @judyblume, @jencalonita, etc.)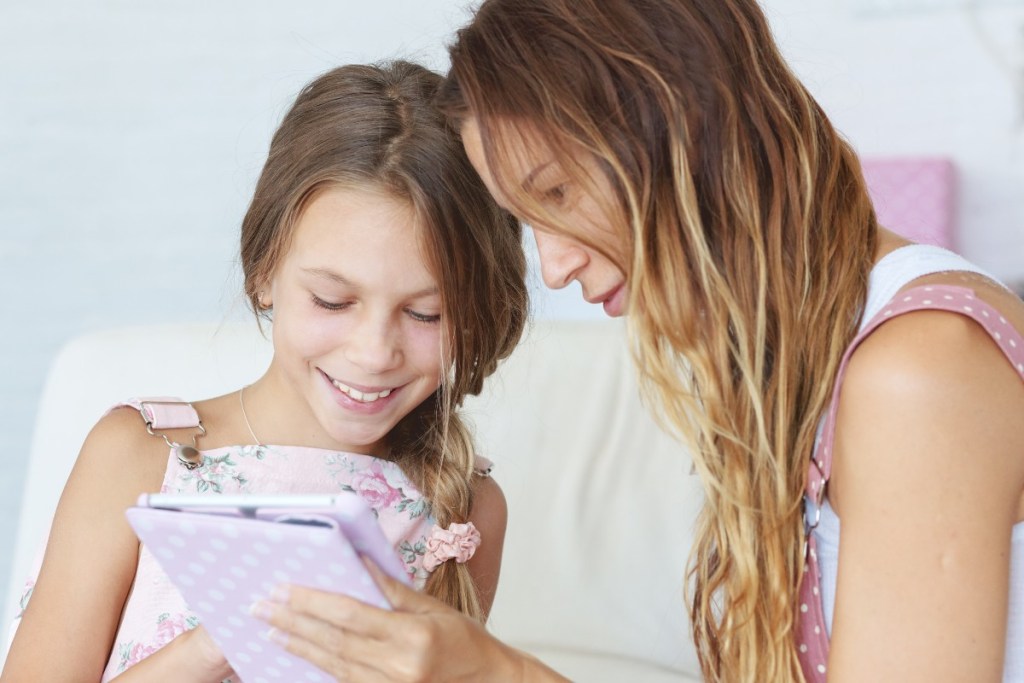 Accounts for kids interested in current events/general news
Finding reliable news sources can be tricky, particularly if you're looking for ones age-appropriate for teens. These Twitter accounts are all safe.
THIS DAY IN HISTORY: On May 21, 1881, the American @RedCross was founded by Clara Barton, a nurse who cared for soldiers during the Civil War (1861–1865). Her goal for the Red Cross was to help those affected by natural disasters and war. pic.twitter.com/OerJvKPw5z

— The Week Junior US (@theweekjuniorus) May 21, 2021
Are you familiar with the news site The Week? Well, The Week Junior offers equally compelling stories with a kid-friendly approach and age-appropriate angles. Its Twitter account features interesting perspectives on current events to keep kids engaged and knowledgeable about what's happening around them. This account is still relatively small, but it is full of fun facts, cool tips, and clickable polls.
Looking to start a service project with your classroom, family, or other community?

These free resources were developed by educators and inspired by the new book, The Circles All Around Us:https://t.co/7FXb9SsFW9 pic.twitter.com/gwieIhoxGF

— Kid President (@iamkidpresident) May 23, 2021
This awesome account gives kids a perspective of using power for good and challenges them to think about how they would use their position to be socially responsible, good citizens of the U.S. and the world.
Our latest @KidsPress roundup up of "news for kids, by kids" includes interviews with the Poet Laureate of Louisiana, a pediatrician who specializes in infectious diseases, and a mechanical engineer who worked on NASA's Perseverance rover. Read more: https://t.co/8GAnZrnhsD pic.twitter.com/DhGpnMoc89

— Scholastic (@Scholastic) April 29, 2021
Another Scholastic account, this Twitter feed shares "news for kids, by kids." Junior journalists (aka children!) share some truly impressive reporting chops, sparking inspiration, curiosity, and debate among tweens. Most links go to the Scholastic Kids Press page, which has stories, interviews, and more.
Like all social media platforms, Twitter can be great. It's got millions of opinions to contemplate, facts to understand, graphics to share, and thought leaders to follow. It can also be overwhelming (and even dangerous) for kids, tweens, and teens. Remember, per Twitter rules, kids under 13 are not supposed to have their own independent accounts. But if you are monitoring feeds with them and want to help them find some interesting Twitter accounts for kids, make sure that they are legitimate, age-appropriate, and safe.
It's a rabbit hole on the internet, so rein in the options and make it an educational experience.
Editors' Recommendations