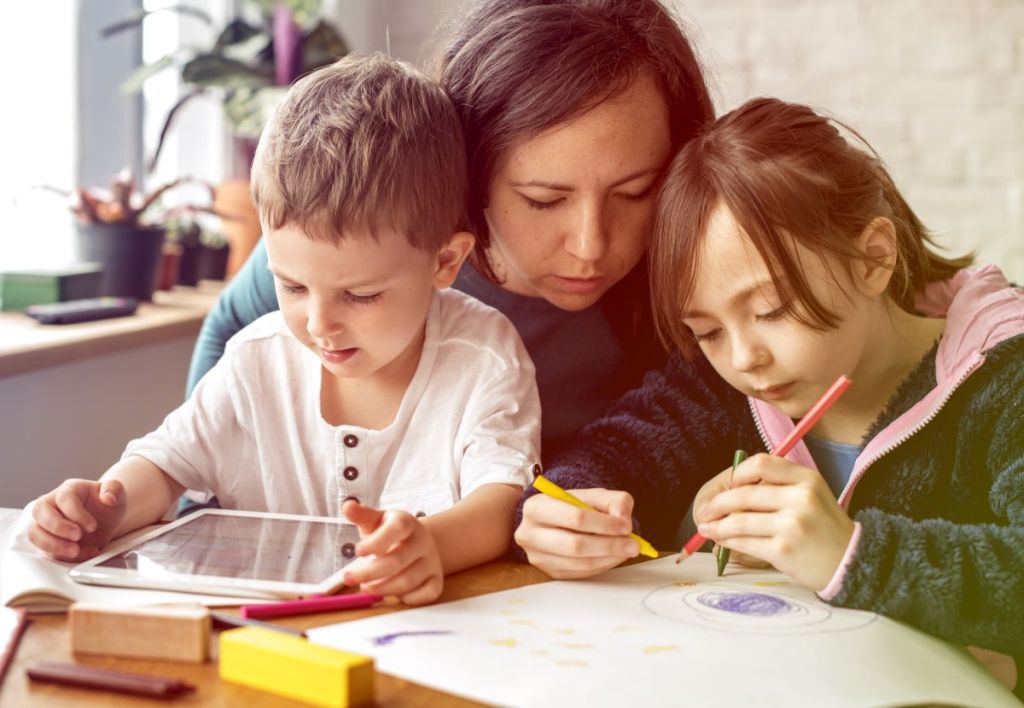 Homeschooling isn't necessarily a new educational concept. The process where children are educated at home by their parents has been around for ages. It wasn't until the 70s that the practice gained in popularity. The late 90s and early 2000s also saw a resurgence in the number of students being homeschooled. Numbers again increased during the pandemic after remaining at around 3% since 2012, according to the United States Census Bureau.
The reasons parents may choose homeschooling over conventional education usually involve safety concerns, flexibility, frequent moving, and wanting to create a more individualized learning environment. While the idea of homeschooling your child might be attractive, it's actually not as simple as you may think. Before removing your child from school, consider these reasons not to homeschool.
Legal requirements for homeschooling
Homeschooling isn't as easy as just not sending your child back to school. There are legal requirements for homeschooling children, and they differ in each state. Some states like New York and Pennsylvania have stricter guidelines, while others like Florida have few. Before making the decision to remove your child from school, take the time to review the homeschooling laws for the state you live in.
Commitments involved in homeschooling
Making the decision to homeschool means one parent is about to become your child's full-time teacher. The idea that school can now easily become a year-round activity is an attractive one, but for the parent doing the teaching, it's another full-time job. In addition to being a parent and all that responsibility it entails, you're about to become your child's teacher, tutor, and principal. You will also be in charge of creating multiple daily lesson plans and researching curriculum, as well as finding materials. If you have multiple children, you will be planning and teaching for different age groups.

Inability to work outside of the home
When choosing to homeschool, at least one parent must be home all day. The time commitment to homeschooling means it will be difficult for the homeschooling parent to manage a job outside of the home. A work-at-home job would still be stressful to maintain along with the rigors of homeschooling, even with its flexibility.
Cost of homeschooling
While the loss of one household income is challenging on its own, there will be costs associated with homeschooling. Unlike public schools, books and materials aren't provided. Sure, parents pay for school supplies and field trips when their children go to school, but they don't have to pay for the daily resources teachers use to teach. Homeschooling will involve spending money on books and additional resources needed to educate your child. Costs will be higher if you're homeschooling multiple kids.
Missed opportunities for your children
While the conventional school environment does have its drawbacks, it also has its pluses, especially as your children age. Homeschooling takes away the opportunity for kids to participate in social, athletic, and artistic activities. Since your children aren't members of the school district, they will not be able to play on any sports teams or be a part of the music or drama programs. Children also won't have the opportunity to experience certain hands-on classes like chemistry unless you happen to have a lab in your home.
Socialization
As many people found out during the lockdown, too much togetherness isn't necessarily a good thing. When children go to school, they interact with other kids and adults through social and classroom situations. When homeschooling, kids are spending all day, every day, with you and their siblings. Sure, you can search out other homeschoolers in your area, but there is something to be said about educational time away from home with peers.
Why not to homeschool
Choosing to homeschool your children isn't a decision to make lightly, especially if it comes on the heels of an issue with a specific teacher or a problem at school. Homeschooling is not as easy as some parents assume, and the process becomes more difficult as your child gets older. It's even more involved if you're going to be homeschooling multiple children. Before deciding to homeschool your child, take the time to look at the drawbacks, starting with the legal requirements of your state.
Editors' Recommendations