Seeing tiny humans play sports is one of the most adorable things ever. Watching your little child run the wrong way in baseball or score for the wrong team in basketball is all part of the process, and it's also extremely good for their individual development. If you can't wait to see your precious peanut in a tiny uniform, you don't have to wait too long. Three is an ideal age to introduce your preschooler to sports.
Preschooler sports aren't about competition, winning, or losing. Three year olds who participate in sports gain a lot of benefits. Let's go over the benefits of sports in child development for your little tyke.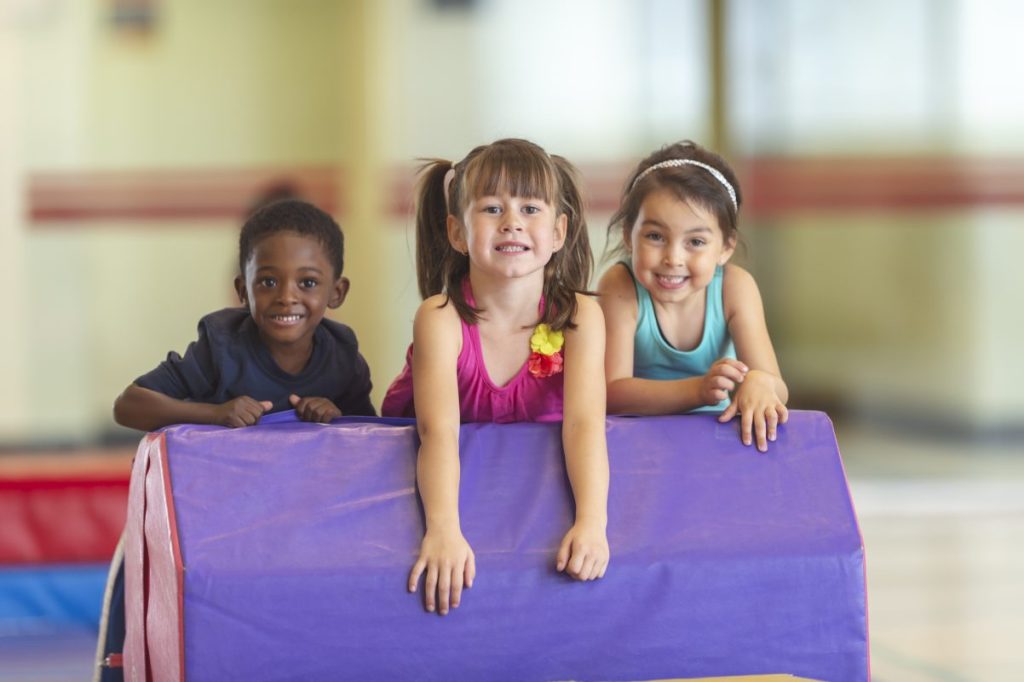 Benefits of preschool sports
Getting your preschooler active in youth sports isn't about getting them started on the road to earn that college athletic scholarship. Participating in a sport geared toward preschoolers is important for a child's social, emotional, and physical development. Here are some of the pluses to getting your child out on the field, moving around the gym, or making waves in the pool.
Gross motor skills
Running, jumping, hopping, and other gross motor skills come from working the large muscles of the body. When kids are outside (or inside) playing in an organized sport, they develop those all-important gross motor, balance, and coordination skills.
Overall health
Participating in organized sports is excellent for your child's overall health. By encouraging youth sports at an early age, you are teaching your child about the importance of exercise. Playing sports builds muscles while exercising the heart and lungs. Time outside playing sports has also been found to decrease the likelihood of vision problems during childhood.
Socialization
Taking part in a preschool sport is a wonderful way for your 3-year-old to make friends. Parents could also connect with other adults and the next thing you know, there's a play date on the calendar. Introducing your kiddo to group activities will also make it easier for them to make friends when they start school.
Learning important social skills
Heading to the field or gym for a group sports activity teaches kids basic social skills that make transitioning to preschool and later kindergarten much less stressful. When 3-year-olds participate in a team sport they learn how to take turns, which we know isn't the easiest concept for a young child. Kids also learn how to wait patiently and follow directions. These are all social skills they will need for life in general.
Build self-esteem and confidence
For preschoolers, being a part of a team is great for self-esteem, which leads to more confidence on and off the field. Having a team of little peers hyping you up because you hit the ball really makes your day.
Best sports for preschoolers
If you're looking to get your preschooler involved in sports, these are ideal for 3-year-olds.
Soccer
This is a perfect pick for preschoolers because kids love running around outside anyway. Soccer is excellent for socialization and is an exciting way to introduce your preschooler to sports. Many communities have recreational soccer programs for 3-year-olds. Check out programs like Lil'Kickers that are specifically designed for preschoolers
Tee-ball
There may not be as much running in tee-ball, but it's still super fun and earmarked for preschoolers. It's terrific for gross motor skill development and hand-eye coordination. Social skills are also engaged since there are so many kids on a team.
Gymnastics
A parent-and-me class in gymnastics is a top choice because it gets preschoolers and adults running, climbing, crawling, and jumping. Classes are geared toward preschoolers with a parent or caregiver and introduce kids to the basics of gymnastics in a stress-free and fun environment. If your preschooler takes a liking to jumping on the trampoline and doing forward rolls, they should take solo classes and let their parent catch their breath.
Swimming
Like gymnastics, a parent/child swimming class is one way to introduce kids to the water while making friends. Parent/child swim classes are typically offered at community pools each summer or at YMCA's and gyms year-round. Kiddos can also take private or group lessons if their supervising adult doesn't want to get their hair wet.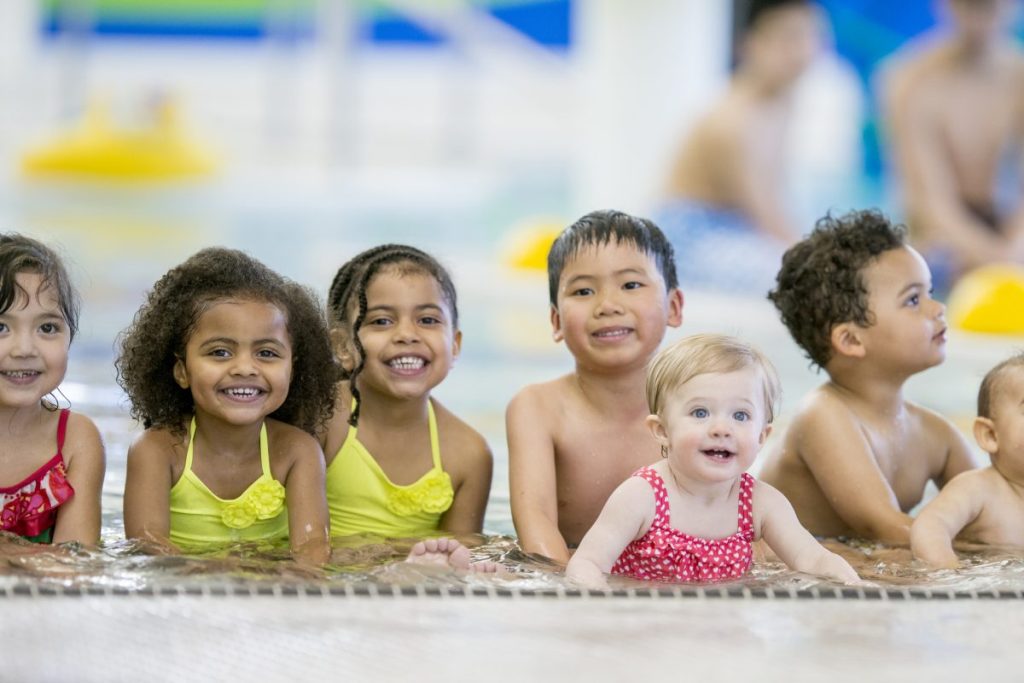 Find the right sport for your toddler's personality
Sports like basketball, lacrosse, hockey, tennis, football, and golf are all wonderful youth sports to get your child involved in. Just because your child is three doesn't mean you have to limit them to certain sports. It's all about where your toddler's comfort and confidence levels are. There are some amazing three-year-old skateboarders and snowboarders out there that have been playing the sport since they were one.
Getting your child involved in youth sports as a preschooler offers a lot of physical, social, and emotional pluses. If your child continues in youth sports, the benefits continue. Three is the ideal age to begin introducing your child to soccer, t-ball, gymnastics, or even swimming.
Your first stop to finding an appropriate youth sports activity for your three-year-old is your community. Many local recreation departments offer a variety of programs. Community pools and gyms typically have parent-and-child swimming and gymnastics classes on the calendar.
Whether it's on a team or a parent-and-child class, these activities provide preschoolers with fun, exercise, socialization, and more. Enjoy watching those little legs figure out how far the benefits of sports will take them.
Editors' Recommendations