Juneteenth is a holiday celebrated on June 19, marking the end of slavery. Why this day? June 19, 1865, is when Union soldiers arrived in Galveston, Texas, with the announcement that slavery had been abolished.
The announcement by troops under the direction of Major General Gordon Granger came more than two years after President Lincoln's Emancipation Proclamation and was followed by the passing of the 13th amendment to the Constitution by Congress that abolished slavery. (The 13th amendment was ratified on December 6, 1865.)
The events celebrating the end of slavery in Texas became known as Juneteenth. Early Juneteenth celebrations in Texas included barbecues, rodeos, fishing, and baseball. Prayer services and educational activities were a part of Juneteenth, as well.
Today, many Juneteenth commemorations contain similar elements and have begun to be marked in other places across the nation, as well. Last year, it officially became a federal holiday (which will be observed on Monday, June 20, this year). A great way to teach your children about Juneteenth is by sharing books together. What are the best picture books for Juneteenth? There are quite a few quality children's books to read with kids about this celebration. Here are four of the best books to read with your children on or around June 19.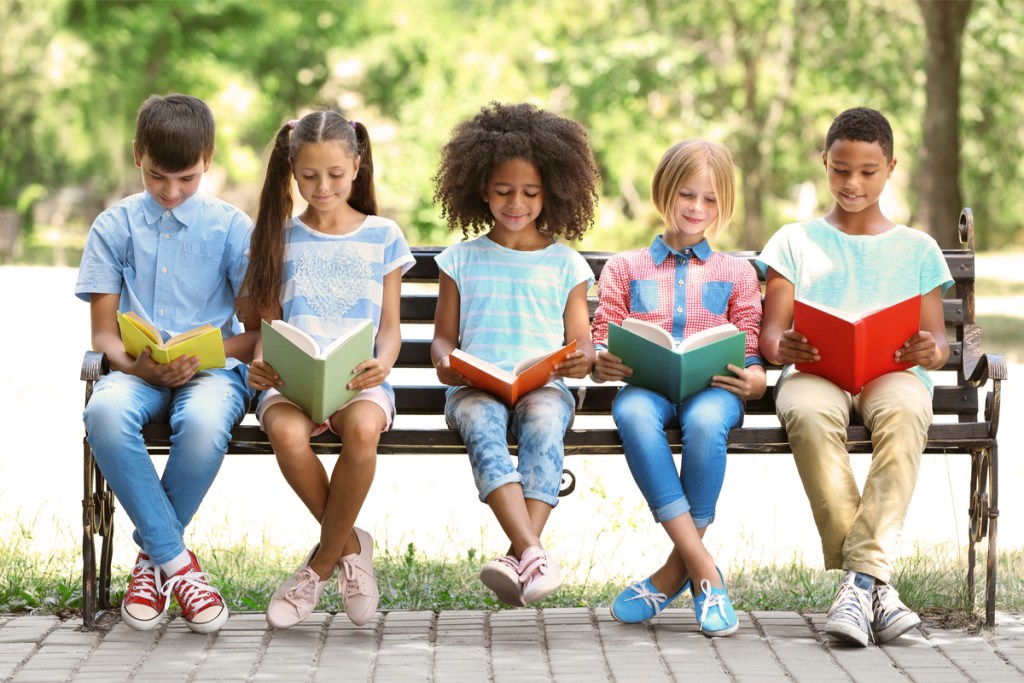 Juneteenth for Mazie
Mazie is like a lot of kids who get tired of hearing the word "no" from her parents. Her dad uses this as a teaching moment to explain to his daughter about the history behind the Juneteenth celebration she would soon be attending. Juneteenth for Mazie is written and illustrated by Floyd Cooper and is a terrific read to introduce children to the historical significance behind June 19.
Juneteenth Jamboree
Written by Carole Boston Weatherford, Juneteenth Jamboree tells the story of the history behind June 19 in Texas through the eyes of a little girl. Cassandra recently moved to Texas with her family and is surprised to learn about the holiday celebrating the end of slavery. She is intrigued about this new holiday and the excitement it brings, but she is also perplexed why it took so long for the news about the end of slavery to reach Texas.
All Different Now: Juneteenth, the First Day of Freedom
Award winners Angela Johnson and E.B. Lewis tell the story of the first Juneteenth from the perspective of a little girl. More than just a story, this book also has notes from the author and illustrator, a timeline of important events, and a glossary of terms, which will make it even easier for you to have an age-appropriate discussion with your child.
The Story of Juneteenth: An Interactive History Adventure
While this isn't exactly a picture book, it is fantastic for kids who like interactive reading. A "choose your own adventure" story, this book provides a front-row seat to the past as young readers try to navigate a world in which slavery has officially ended but some slave owners refuse to comply.
Juneteenth has existed for a long time, but many kids and teens might not have heard about Juneteenth and what the day means in regard to United States history. A great way to either introduce kids to the holiday or springboard from school discussions is by sharing one of these four Juneteenth picture books.
Each book tells the story of Juneteenth through the eyes of children, making the historic event and its importance easier to grasp than a history book on the subject.
Editors' Recommendations