Last year, Juneteenth became a federal holiday, making official a day that has been commemorated since 1866, one year after government troops arrived in Galveston, Texas, to bring the news of the freedom of slaves. Troops rode into Texas two and a half years after the Emancipation Proclamation. What ensued afterward was a celebration of freedom and hope that became an annual tradition in Texas and spread to other places over the years.
Today, Juneteenth is marked with family-friendly events like barbecues, picnics, music, prayer services, and educational events. It is considered the oldest holiday marking the end of slavery in America. One way to spend the day? Have a family movie night. Netflix can be a tool for watching thought-provoking films with your teens; here are a few movies to share with your family to celebrate Juneteenth.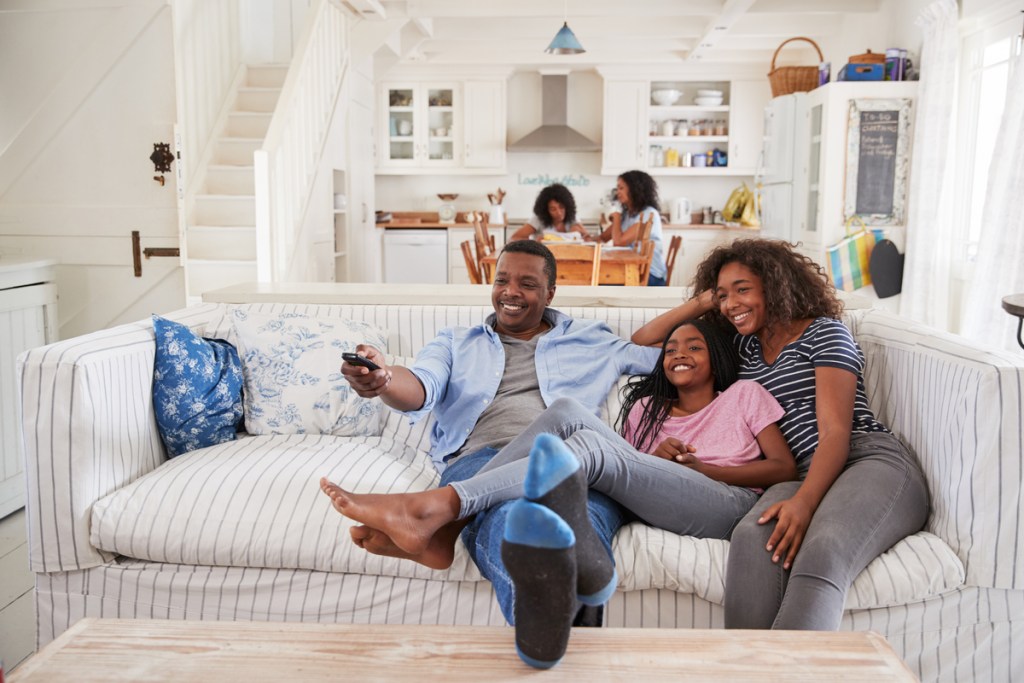 13th
Ava DuVernay's 2016 documentary details the history and the implications behind the 13th Amendment to the Constitution. The 13th Amendment ended slavery except in cases involving punishment for a crime. The film is an eye-opening watch about racial inequality in the United States and is an appropriate documentary to view with teens.
Loving
This film is a true story about Richard and Mildred Loving. Their romance and eventual marriage in 1958 sparked a firestorm because, at the time, interracial marriages were illegal. The couple took their case all the way to the Supreme Court, which in 1967 invalidated state laws that prohibited interracial marriages. Loving is rated PG-13 and is a poignant and inspiring movie to watch with teens.
The Boy Who Harnessed the Wind
Based on the book by the same name, The Boy Who Harnessed the Wind is based on the true story of William Kamkwamba. He was just 13 when he was asked to leave his school because his family couldn't afford the fees. To help save his Malawian village from starvation, the teen builds a wind turbine after reading a science book he found when he snuck into his old school's library. The movie is rated PG and is a great watch for tweens and teens.
I Am Not Your Negro
This documentary is based on James Baldwin's unfinished book, Remember This House. Narrated by Samuel L. Jackson, it explores the lives of Medgar Evers, Malcolm X, and Martin Luther King Jr. It won the BAFTA Award for Best Documentary.
Watching movies together as a family is a great way to mark Juneteenth and explore Black history and the ongoing struggle for racial equality. In addition to these titles on Netflix, you can find a search section devoted to Black dramas, documentaries, and series to add to your watch list to commemorate Juneteenth. And, if you'd like to explore the holiday more with your kids, try reading a book about Juneteenth with them.
Editors' Recommendations