Fall is here, and we are bursting to tell you about some amazing and fun things to do with your kids during what we think is the most wonderful time of the year. Sorry, Christmas. From the gorgeous colors that make every picture Insta-worthy, to the fact that everything doesn't turn into a sweaty mess, to you being able to be outside without having to worry about when the last time you lathered everyone in sunscreen was, it's all fabulous.
Planning fun fall activities to do with kids has us checking the weather every 5 minutes to see when we can go. While you wait for the weather to get just right, check out this fall bucket list of awesome activities the kids will love.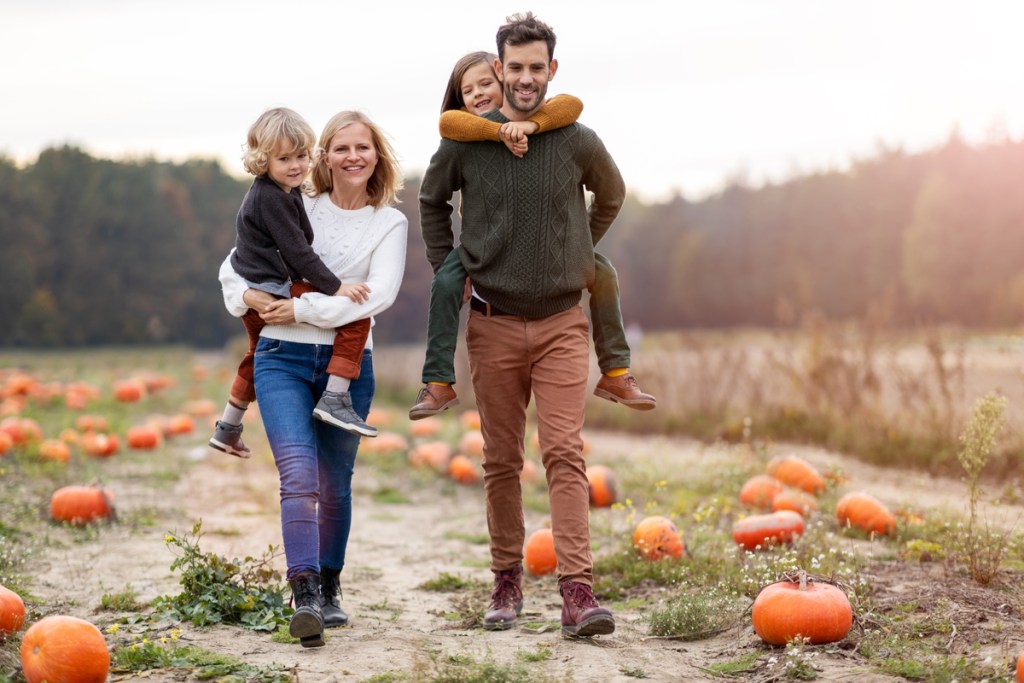 The usual suspects
It's pretty tough to get through fall without visiting the good old tried-and-true apple orchard and pumpkin patch. How can you let a fall season go and not take the kids? There's usually mulled wine or pumpkin beer for you and plenty for the kids to see and do. From corn mazes to hayrides to games where kids can win prizes, you can't go wrong by hitting a picking patch.
Plus, you have to take all of the pictures. The photo opportunities alone are reason enough to go back year after year.
Drive-in movie night
Drive-in movies have surged back into our lives these last 2 years, and we are here for it. Local libraries, churches, and parks are hosting drive-in movies left and right.
In the fall, you won't have to worry about keeping the windows up and sweating or rolling the windows down and leaving with 200 bug bites. Bring your own snacks and blankets and have a great time.
Fall festivals forever
We know – this one can be crowded and get expensive if you have a lot of kids. But festivals are always so much fun. In the fall, you don't have to chase your kid down every 30 minutes to reapply sunscreen. Plus, that cider from a festival just hits different. No matter the age, kids are always a ball of excitement when you tell them you are going to a festival.
If you're on a budget, check out all of the local ones and pick the one that you think everyone will enjoy. Get that elephant ear and let your kids scream without having to tell them to quiet down.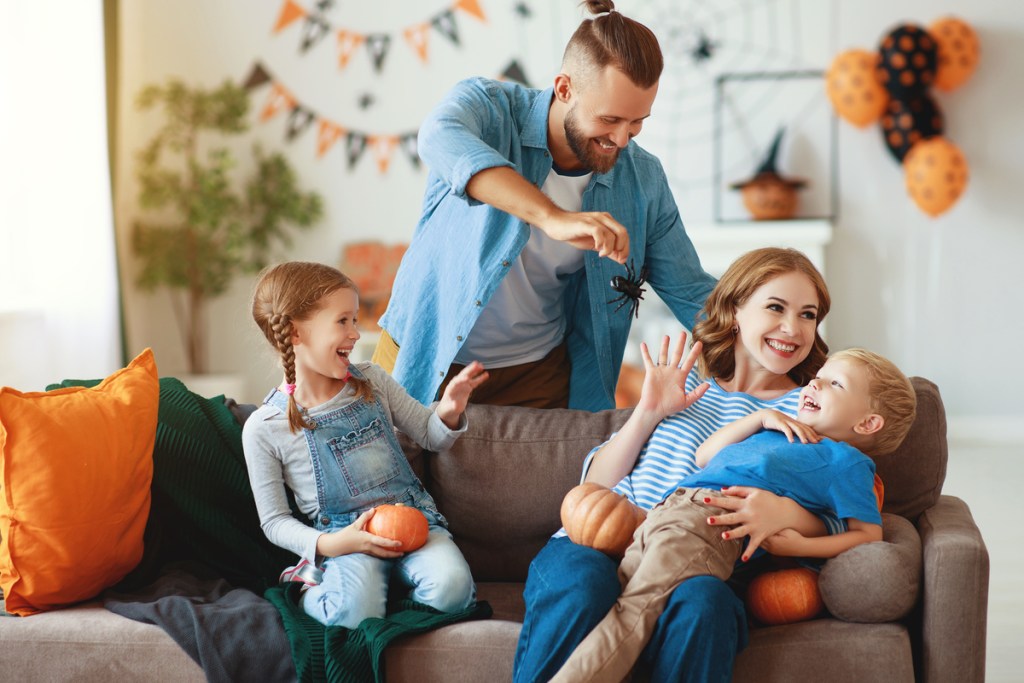 Spooky city
Does your city have some historical sites? Spooky history? Look it up and see if you have an old graveyard by you or a trail that could get a little creepy. Take your kids on a haunted tour of your area. You can swing by your local coffee shop and grab some hot cocoa for your walk. Every state has a few haunted haunts.
The zoo and museum
The way the zoo and museum decorate for fall is beautiful. There's always a Halloween-themed event at both, and you need to get your money's worth out of those costumes anyway.
Another perk of going to the zoo in the fall is that you won't have to worry about the kids getting sunburned or overheated. It's a much more pleasant walk as you admire the animals.
Hot cocoa station
Make a hot cocoa station and let your kids go crazy. You can even do adult versions for the parents if it's been a long day.
Grab marshmallows, chocolate syrup, peppermints, and whatever other toppings the kids want and let them make their own creations.
You can also do hot apple cider if cocoa isn't as popular in your house. Grab cinnamon sticks, cinnamon sugar, and whipped cream for an adorable treat for the kids.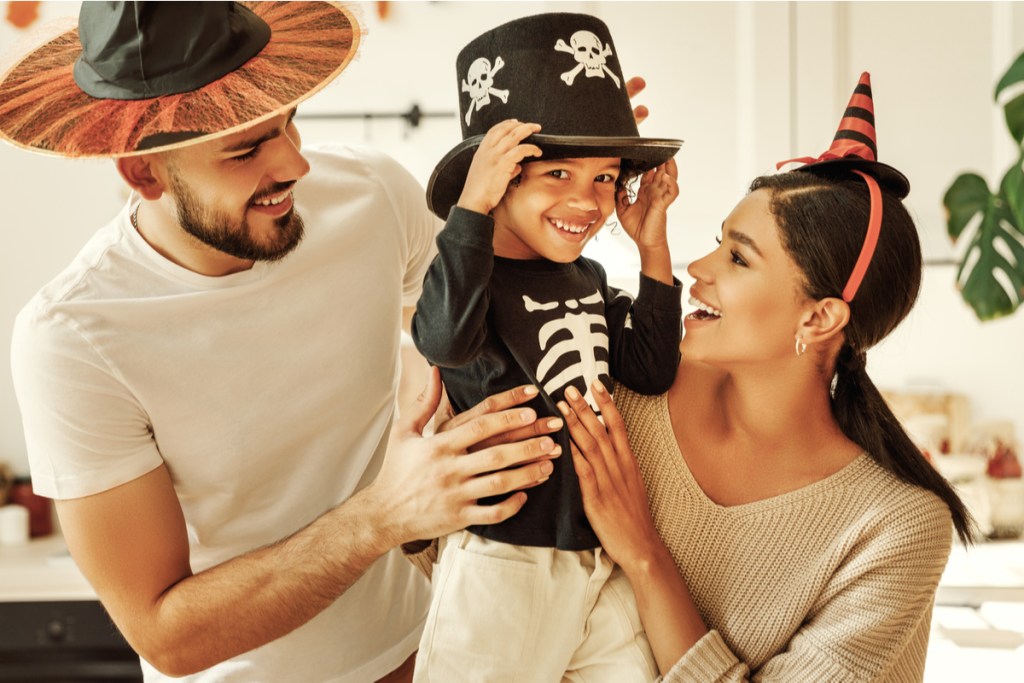 Let the kids decorate
We know – this one might be asking a lot. If you have a tough time giving up creative control, it could take some mental prepping. But get out all of your fall decor and let your kids put the stuff where they want.
Not only will they love being the one to pick where the autumn leaf stickers go, but they will love telling their friends and family that they got to decorate this year.
Movie night in
Between Netflix and Hulu, you have all of the season's best movies at your fingertips. Make a list of age-appropriate movies and plan out which ones are being watched on what days. Freeform's 31 Nights of Halloween is also a great option. They play all of the oldies but goodies from your childhood so you can relive the magic with your kiddos.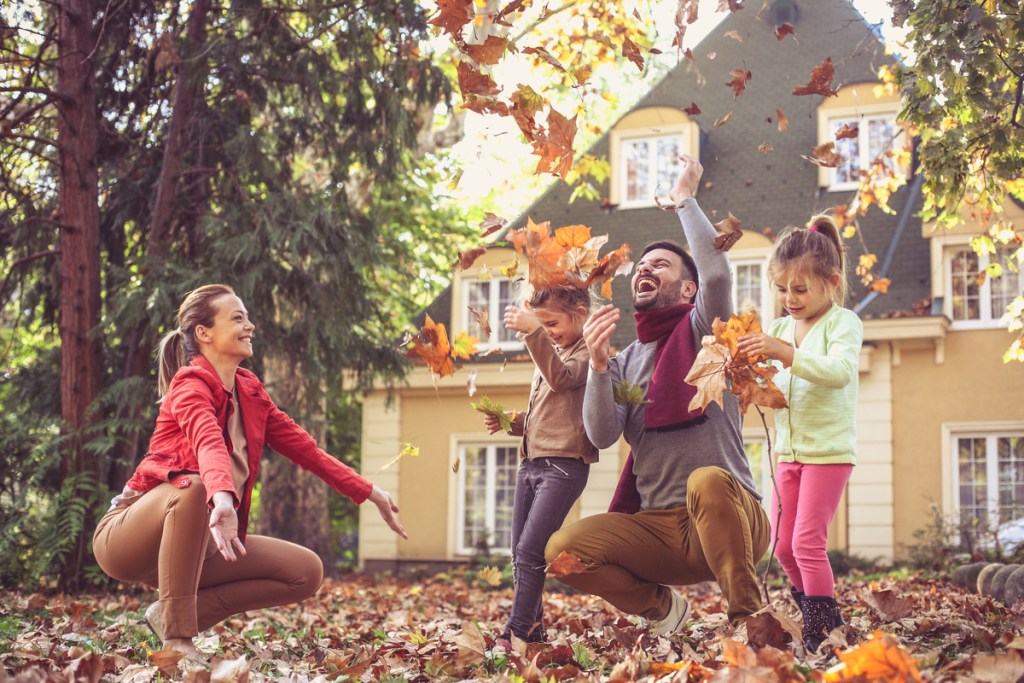 Backyard fun
Use your backyard to every advantage. That's why you have it.
Campout
Bonfire
S'mores factory
You can have a whole adventure and not have to leave your home. Who doesn't like the sound of that? Set up a tent, get a fire going, and get those s'mores ingredients out for a night that is sure to tucker the kids (and you) out.
Haunted house
If your kids are old enough, or if there is a more child-friendly version by you, take your kids to a haunted house. Nothing brings a family closer together than screaming at something other than each other. Grab hands, squeeze them tight, and have fun figuring out which kid is braver than the parents.
If you can get through this fall bucket, list then you're guaranteed to have an autumn everyone will enjoy. Mark up that calendar and let your kids know they are going to have a fall full of memories and good times.
Editors' Recommendations