If you're looking for a crazy birthday cake that is outside the box, making one isn't as difficult as you think. You don't necessarily have to be a cooking school graduate or an alumnus of The Great British Baking Show to craft one. There isn't a secret to making unusual birthday cakes. It's actually not as difficult as you think, and it all starts with an idea and a pan.
A simple way to make a unique birthday cake from the usual circle or sheet cake is to head online and see if there's a pan for that. A decorative cake pan helps you bake a cake in the desired shape from a heart to a train to a dinosaur and beyond. There's even a pan to make a sunflower cake. So, let's get baking.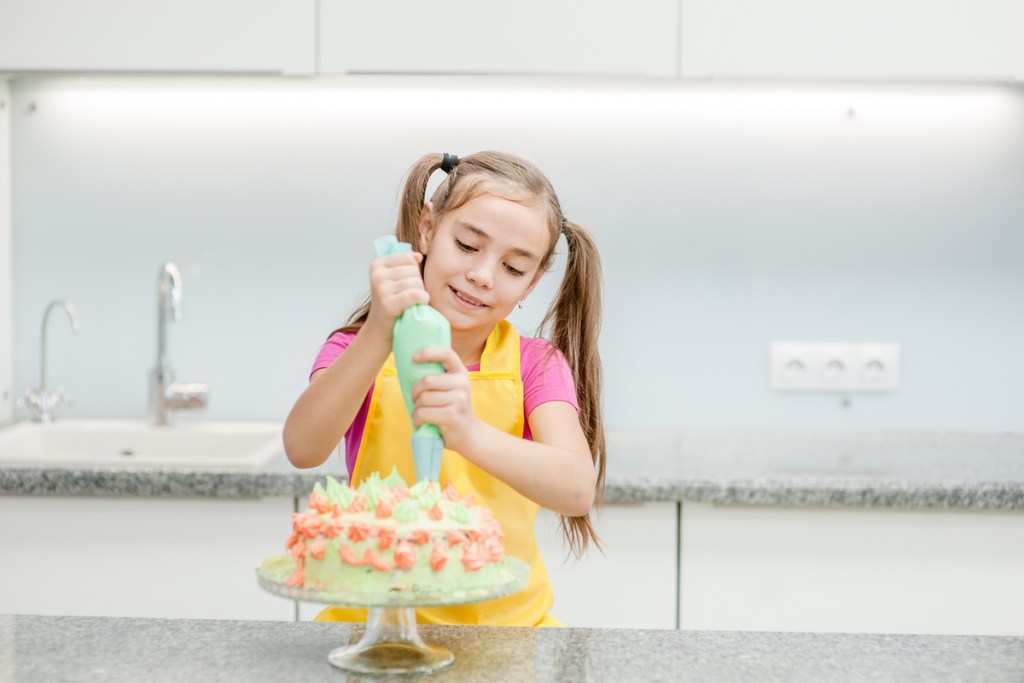 Boxed or scratch?
The first decision you need to make is if you want to go boxed or scratch when making your cake. Boxed is easier and a time-saver, but if you want to make a cake from scratch, here is a simple yellow or chocolate cake recipe:
Ingredients for yellow cake
3 cups of cake flour (all-purpose is fine, too)
3 1/2 teaspoons of baking powder
4 eggs
2 cups granulated sugar
1 cup unsalted butter (softened)
1 tablespoon vanilla extract
1 1/2 cup milk
Ingredients for chocolate cake
6 1/2 tablespoons of cake flour (all-purpose is fine, too)
6 tablespoons of cocoa powder
3 tablespoons granulated sugar
1 tablespoon baking powder
2 tablespoons vegetable oil
2 1/4 cups milk
4 eggs
3/4 teaspoon salt
Directions
Preheat oven to 350 F.
Grease and flour 4-inch or 6-inch cake pans. (You will have enough batter for more than one 4-inch cake. You can also use the extra batter for cupcakes).
Mix flour and baking soda together in a large bowl.
Combine softened butter and sugar using an electric mixer. Then, add in eggs and vanilla.
Slowly add the dry ingredients to the mixer.
Add milk into the mixer.
Blend until combined.
Pour into pans.
Bake for 30 to 35 minutes or until a toothpick comes out clean.
Cool on a wire rack before removing it from baking dishes.
Apply icing when completely cooled.
Decorative cake pans may require more batter because of their size. If so, simply double the recipe ingredients.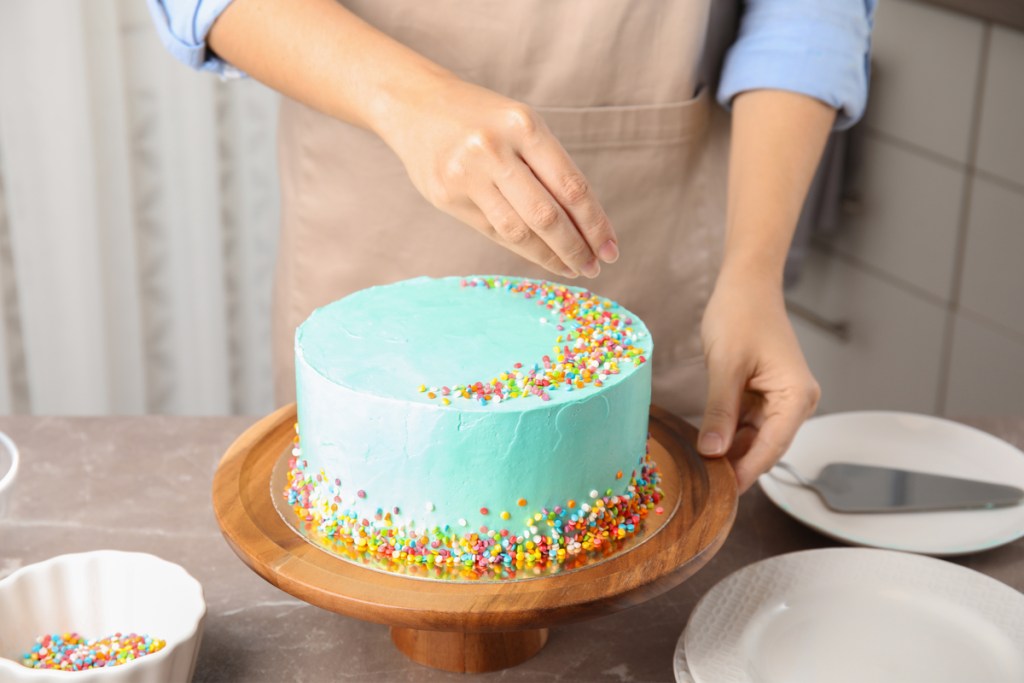 Outside-the-box birthday cake ideas
Sunflower cake
Nothing says sunshine more than a sunflower cake. Mix up your batter and pour into a sunflower cake pan. Once the cake has cooled completely, remove it from the pan and decorate. All you need is yellow and chocolate icing along with a package of Oreos or chocolate chips. Follow these steps:
Apply chocolate icing to the center of the sunflower cake.
Apply the yellow icing to all of the petals.
Crunch up enough Oreos to sprinkle on the flower's center to add a decorative touch. If you prefer, sprinkle chocolate chips instead.
Place in refrigerator to allow icing to harden.
Oreo ice cream cake
If you like ice cream cake and Oreos, this is a DIY cake anyone can make:
Ingredients
1 gallon of vanilla ice cream (or flavor of choice)
Premade Oreo crust (you can find it in the baking aisle of your local supermarket)
Hershey's chocolate syrup
Package of Oreos
Directions
Fill the premade Oreo pie crust with vanilla ice cream almost to the top (allow the ice cream to soften a bit before spooning into the crust).
Make a layer of icing using the chocolate syrup.
Crunch up a package of Oreo cookies.
Sprinkle the cookies over the layer of chocolate syrup to make a crunchy topping. The more cookie pieces, the better.
Place into the freezer for at least one hour to set before eating.
Hershey cake
This cake is all about the kisses.
Ingredients
Chocolate cake mix or use above scratch mix
Two 8-inch cake pans
2 containers of chocolate icing
Bag of Hershey's Kisses
Bag of Hershey's milk- or dark-chocolate miniatures
Directions
Bake the cake using a boxed mix or scratch recipe.
Allow cake to cool and remove from pan.
Be sure the cake is completely cool before decorating.
Cover the bottom layer with a liberal amount of icing.
Place top layer on and ice with a liberal amount of icing.
Remove wrappers from Hershey's Kisses and line the edges of the cake with a circumference of them.
Remove wrappers from Hershey's miniatures and crunch up using a potato masher.
Sprinkle the crushed Hershey chocolate throughout the middle of the cake on top for a thin or thick layer.
Place in refrigerator to allow chocolate to set.
Cat-face cake
If you have a kitty-lover, this is a meow-a-licious cake.
Ingredients
Yellow cake mix or use above yellow scratch mix
One 8-inch pan and one 8-inch square pan
2 containers of dark chocolate icing
A handful of Hershey's Kisses
6 black Twizzlers
Directions
Bake the cake and pour half the batter into a circle pan and the other into a square pan.
Allow cakes to cool and remove from pans.
Cut two triangle ears from the square cake.
Position triangles above the circle cake to make the cat's ears.
Connect to the cat's head with icing.
Apply icing to the rest of the cake.
Make eyes, nose, and mouth using Hershey's Kisses.
Make whiskers with Twizzlers.
The secret to making a unique birthday cake is all in the pan. A pan provides the shape. Then, all you need is icing and a little creativity to make your cake distinctive. Add marshmallow Peeps, candy, or fruit to give your cake a unique and yummy topping.
Editors' Recommendations