Black history is important to teach and learn year-round, but it's especially lifted up in February. Some topics like tough history and racial discrimination can be difficult to know how to approach with young children, but thankfully there are many books written just for kids that broach these issues. These 10 children's books about Black history teach about over 100 people from Black history, like Jackie Robinson and Dr. Martin Luther King, Jr. They're written for kids in preschool, elementary school, and middle school, so everyone has a chance to learn.
1. The ABCs of Black History
This bestseller uses rhyming couplets to tell Black history in 64 pages. Written for ages 2-8, the letters tell about people (H is for Zora Neale Hurston), themes (P is for Power), and moments (G is for Great Migration) and ideas. It's an inspiring read with other examples like B is for Beautiful, Brave, and Bright and S is for Science and Soul. Written by Rio Cortez, illustrated by Lauren Semmer.
2. A Child's Introduction to African American History: The Experiences, People, and Events That Shaped Our Country
This comprehensive and in-depth book is for elementary and middle-school readers and is over 96 pages. Heavily illustrated but still packed with informative text, this book for kids in grades 3 to 7 explains Black history from the slave trade up to the Black Lives Matter movement. Written by Jabari Asim, illustrated by Lynn Gaines.
3. A Song for the Unsung: Bayard Rustin, the Man Behind the 1963 March on Washington
This 2022 picture book is a biography of Bayard Rustin (1912-1987), an openly gay Black man who was an important leader of the U.S. Civil Rights Movement, which too many have never heard of. He was a right-hand man to Dr. Martin Luther King, Jr. (1929-1968) and a lead organizer of the 1963 March on Washington for Jobs and Freedom. This book tells his story for ages 6-10. Written by Carole Boston Weatherford and Rob Sanders, illustrated by Byron McCray.
4. Be a King: Dr. Martin Luther King Jr.'s Dream and You
Be a King tells Dr. Martin Luther King, Jr.'s life story through the eyes of teaching it to an elementary school class learning it. The language not only explains the biography but also tells the children in the class and the readers of the book to be like King by working for justice. Written by Carole Boston Weatherford, illustrated by James E. Ransome.
5. Hidden Figures: The True Story of Four Black Women and the Space Race

Based on the bestselling book and the Oscar–nominated movie, this picture book for ages 6-10 tells the now-popular story of four Black women who helped NASA launch astronauts into space in the early 1960s. This shows positive representation of women of color as mathematicians and shows them fighting against discrimination. Written by Margot Lee Shetterly, illustrated by Laura Freeman.
6. Let the Children March
This book shares the true story of the Birmingham Children's Crusade of 1963, a march for civil rights by Black children in Birmingham, Alabama, who were inspired by a speech by Dr. Martin Luther King, Jr. Let the Children March won the Coretta Scott King Honor Award. Written by Monica Clark-Robinson, illustrated by Frank Morrison.
7. Little Leaders: Bold Women in Black History
This bestseller shares the short biographies and beautiful illustrations of 40 Black women who made history, like poet Maya Angelou, politician Shirley Chisholm, pilot Bessie Coleman, and abolitionist Sojourner Truth. Nearly 100 pages packed with information, this book is best for ages 4-9. Written and illustrated by Vashti Harrison.
8. Little Legends: Exceptional Men in Black History
A follow-up to Little Leaders, Little Legends shares the stories of important Black men from history. Also for ages 4-9 and almost 100 pages long with short biographies with lovely illustrations of each of the 40 profiled people, men in this book include dancer Alvin Ailey, writer James Baldwin, civil rights leader John Lewis, and musician Prince. Written and illustrated by Vashti Harrison.
9. Mae Among the Stars
Mae Jemison (1956-present) was the first African-American woman ever to go to space and this picture book tells her story. Written for younger kids ages 2-6, it's a story of a little girl's big dream come true. Written by Roda Ahmed, illustrated by Stasia Burrington.
10. The United States V. Jackie Robinson
This 2022 book tells the story of the court martial trial of Jackie Robinson (1919-1972), the first African-American to play Major League Baseball. Few know that before Robinson became famous for breaking barriers on the baseball field, he refused to give up his seat on a racially segregated military bus while he was serving in the Army and went to trial for standing up to an unfair policy. This nonfiction book is for ages 4-8. Written by Sudipta Bardhan-Quallen, illustrated by R. Gregory Christie.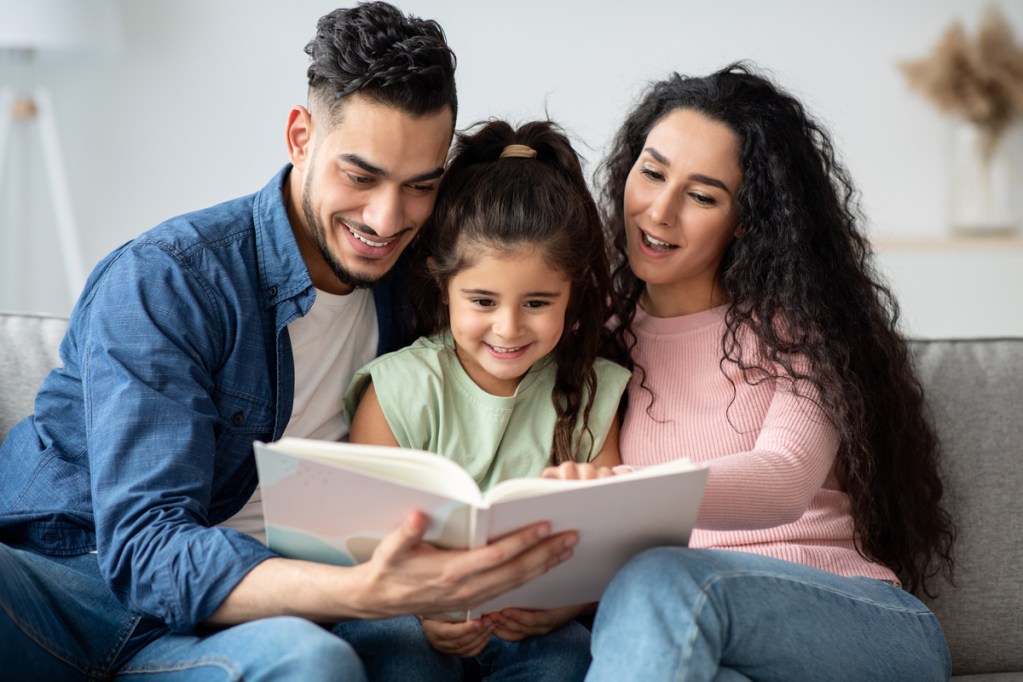 Black History Month gives us an opportunity to reflect on the context of current events, honor Black historical figures' important stories, and educate ourselves on our country's heritage or our family's heritage. These books allow kids to learn either one person at a time or dozens of stories at a time with beautiful illustrations that make the stories kid-friendly. Pick these Black History Month books up so you can learn these skillfully told stories together.
Editors' Recommendations