Black History Month, or African American History Month, grew out of the work of historian Dr. Carter G. Woodson. Dr. Woodson began highlighting the achievements of African Americans in 1915, but it wasn't until 1976 that Black History Month began being celebrated annually every February. Black History Month begins on February 1 and continues through March 1. It is marked in several countries throughout the world and receives national recognition in the United States, Canada, Ireland, the Netherlands, and the United Kingdom.
In the classroom, African Americans are highlighted throughout the month for their contributions throughout history with teachers touching on the lives of Black authors, scientists, inventors, athletes, artists, activists, musicians, and more. Black History Month doesn't have to stop at the classroom, though. There are a lot of fun ways to celebrate diversity and teach kids about Black history at home.
Family movie night
Lots of families hold weekly, biweekly, or monthly family movie nights where everyone gets together to watch a film. During Black History Month, choose age-appropriate movies in which African American characters are depicted in a positive manner or biographical dramas highlighting achievements of African Americans in history and everyday life. Family-friendly movies include Hidden Figures, Up, Up, and Away, 42, Remember the Titans, and Ruby Bridges.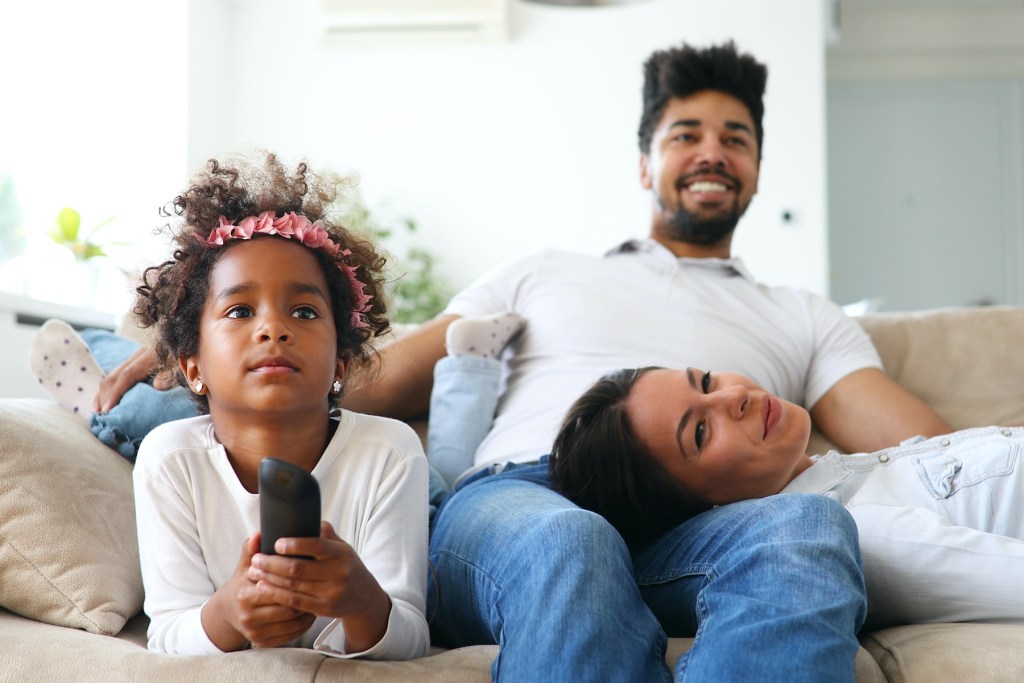 Food
Who doesn't need new recipe ideas to spice up the menu? Sure, younger kids can be picky eaters, but Black History Month is a great time to expand the palate and taste some different dishes. Soul food has its roots in West Africa, Western Europe, and the American South. Popular soul food dishes like baked mac and cheese, cornbread, Southern baked chicken, and candied sweet potatoes are tasty options for little ones. With tweens and teens, they could step out of the meal comfort zone and try dishes like fried catfish, collard greens, and fried green tomatoes. If you are looking for mealtime inspiration, check out these popular African American food bloggers: Jenne Claiborné's Sweet Potato Soul, Monique's Divas Can Cook, and Maria Hammonds' Deep Fried Honey.
Family read-aloud
Even older children enjoy being read to, so take advantage of Black History Month and share a few wonderful books written by African American authors. Great titles to choose from include:
Another read-aloud option is to choose a junior biography about a famous African American. Child of the Dream (A Memoir of 1963) is written by Sharon Robinson, the daughter of Jackie Robinson, the first Black baseball player to play in the major leagues. For a contemporary biography, try Beyoncé: Queen of the Spotlight by Ebony Joy Wilkins or Sisters: Venus and Serena Williams by Jeanette Winter.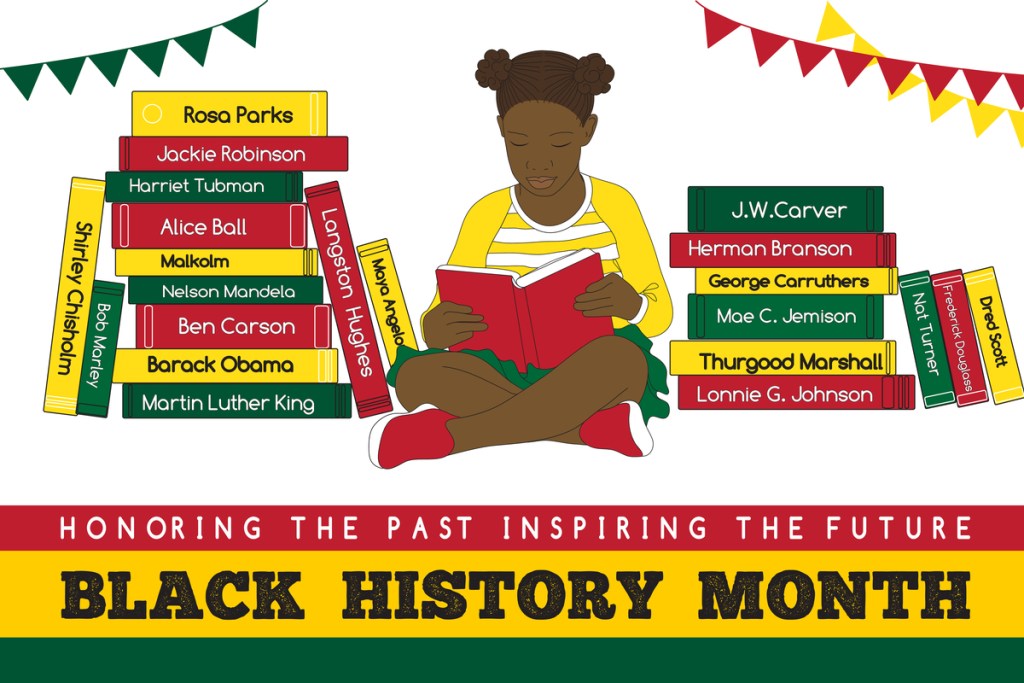 Visit an art exhibit
Art museums are wonderful to explore even with younger children. In February, many large and small art museums feature Black artists and photographers. Take an afternoon and explore one. If there aren't any art museums in your area, take advantage of one online. Google Arts & Culture offers a wide selection of photo galleries, videos, and virtual tours of museums the entire month of February featuring Black artists. African American Art: Harlem Renaissance, Civil Rights Era, and Beyond showcases works from Black artists from the 1920s through the 2000s.
Music
African American musicians have made immeasurable contributions to the music industry over the years from jazz to hip-hop to pop to rock. Black History Month is an excellent time to expose children to different genres of music featuring famous Black artists. Billie Holiday, Louis Armstrong, Aretha Franklin, Ray Charles, Sam Cooke, and B.B. King are just the tip of the iceberg when it comes to influential Black musicians. All families spend a lot of time in the car going back and forth to school, practices, games, and more. Use that time to explore the hits of these artists and famous groups like the Temptations and the Supremes. Add some contemporary favorites like Prince, Whitney Houston, and Beyoncé. Thanks to Apple Music and SiriusXM, it isn't difficult to find selections from these influential musicians.
Community resources
Don't forget to take a look in your own backyard when it comes to Black History Month exhibits and events. Many public libraries host free events during Black History Month and will often feature a display of books highlighting Black authors and poets. Local museums, theaters, and restaurants might have fun events going on as well during February.
Online resources
The internet has numerous resources for families to assist parents in teaching kids about Black history. The Smithsonian has wonderful resources for parents and teachers, including 85 learning labs touching on topics of interest to kids like Black Panther and Black Superheroes.
There are lots of clever ways to expand on the lessons kids are learning in school about influential African Americans and mark Black History Month in the home. You and your children can spend quality time together as you explore Black history in more detail by watching movies, reading books, trying recipes, visiting museums and enjoying music. Remember to check out local events and pay a visit to your local library. Today, there are quite a few websites like the Smithsonian that allow you to experience an exhibit on Black history without leaving the house. Enjoy planning how you and your family will celebrate Black History Month this year!
Editors' Recommendations