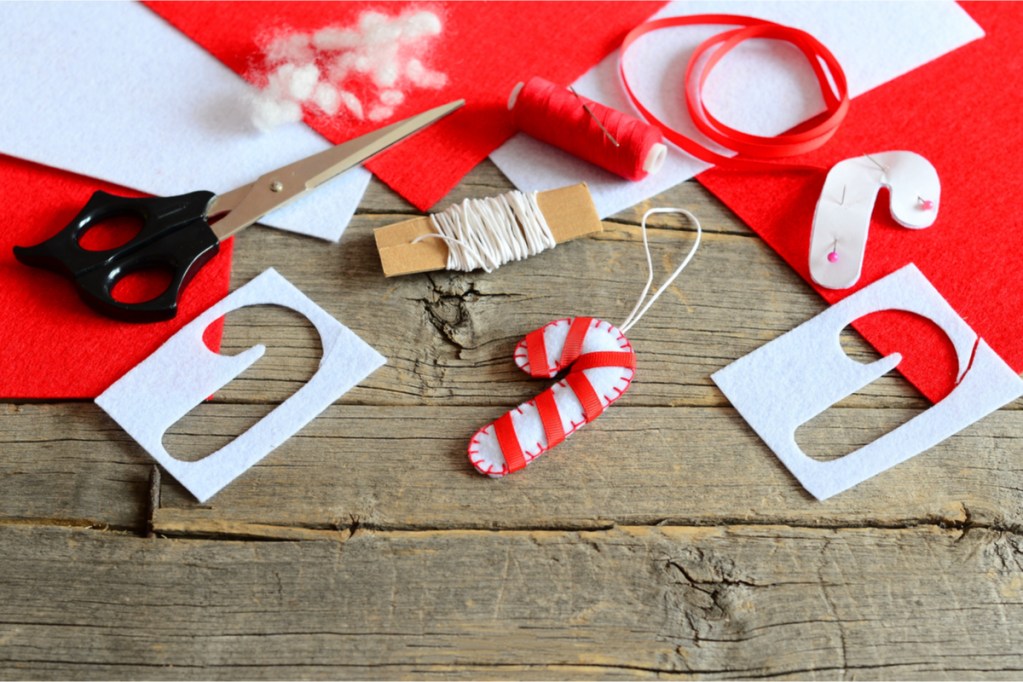 Once the Thanksgiving turkey is tucked away, you can't ignore the holiday spirit jiggling around. Sure, August is way too early for jingle bells, but not once Santa makes his annual appearance in the Macy's Thanksgiving Day Parade. Of course, with the holidays comes the rush of decorating, shopping, wrapping, baking, and cooking. Don't get too busy, though, because there's something truly magical about making memories around Christmas time, especially for families.
Capturing the festivities in a special and exciting way are fantastic opportunities for moms, dads, and kids to use kid-centered crafts to spark new traditions that can become time-honored ones … perhaps even carrying on through the years into the next set of branches on the family tree. Handmade ornaments kids paint, color, and create before being carefully placed on the family Christmas tree are true keepsakes. Their homemade Christmas ornaments continue to bring light and joy each holiday season.
Another perk of handmade Christmas ornaments is that when the kids are grown and setting up their own homes, you'll have treasured family decorations to share. So, grab your hot glue gun, pompoms, festive glitter sticks, beads, and your artistic spirit. Have Yuletide tunes playing in the background and get in the spirit of the holidays by creating some handcrafted Christmas tree ornaments together.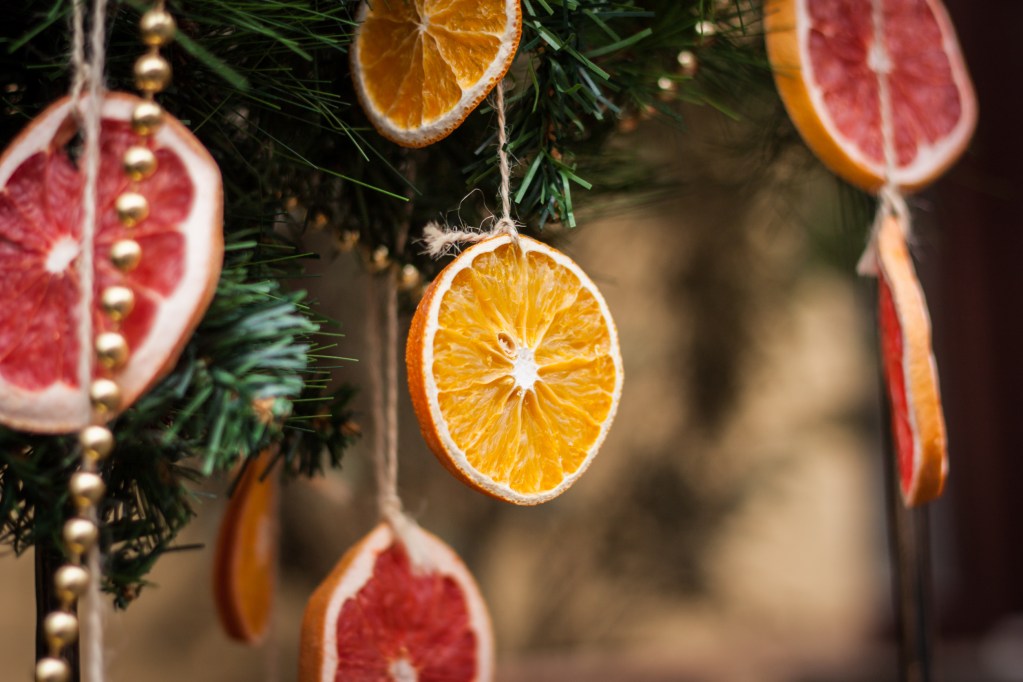 Homemade Christmas ornaments
There is something really special about handmade Christmas ornaments. Ornaments created by kids make for wonderful keepsakes and capture noteworthy holiday moments. Every year when you bring out the ornaments to decorate the tree, the memories and the stories start flowing as the homemade Christmas ornaments are hung. Don't worry if you're not especially crafty. Here are eight DIY ornaments the whole family will enjoy making.
Beaded ornaments
If you're looking for a simple and fun ornament to do with kids, try making beaded ornaments. All you need is red or green pipe cleaners and holiday-colored pony beads for stringing. The beads can be strung in a red and green pattern, just one color, or without any pattern at all. Let kids enjoy sliding the beads onto each pipe cleaner. Leave room on each end to wind the ends of the pipe cleaner around one another. Tie a piece of red or green ribbon around the part where the end of the pipe cleaner is joined. It will cover the winding section. Then, the ornament is ready to hang.
Felt Olaf ornament
Elsa, Anna, and the rest of Disney's beloved Frozen characters shine in this ornament idea. Lovers of Frozen can celebrate while making these lovable and easy-to-make ornaments. Consisting of felt, small branch pieces, and googly eyes, kids and parents can make these tree adornments with ease, needing nothing more than some hot glue. Younger kids will definitely need a bit of parental assistance. Adults or older teens should be in charge of the glue gun.
DIY dried citrus ornaments
For simple, delicate, and lovely smelling ornaments to hang on your family's tree, try these deliciously scented dried fruit ornaments. Not only are these dried orange slices perfectly light and intricate, but they also bring a classy "stained glass" look to your home's Christmas theme. Baked low and slow and strung with twine, take these stunning slices a step further by incorporating blood oranges, lemons, limes, or various other orange fruit varieties. You can even turn the dried citrus ornaments into a sweet-smelling garland.
Salt dough ornaments
These classic and quintessential handmade Christmas ornaments are beloved by kids and parents alike. The dough can be tinted with food coloring to customize color combinations and Christmas themes, blending perfectly with any holiday decor. Kids can use cheerful cookie cutouts or create their own shapes for the family tree. The salt dough ornaments also make heartwarming gifts for the grandparents. Take this idea a step further by incorporating a classic holiday scent into your ornament making by including some cinnamon in the salt dough.
Disney princess ornaments
For the children of the house who adore a certain Disney princess, collect the ingredients for these classic yet royal-themed ornaments. By incorporating their favorite princesses' colors, kids can easily find their favorite royals on the tree all season long. This is the perfect ornaments for glitter lovers.
Pompom pine cone ornaments
Not much says cozy winter better than a pine cone, especially when fashioned into an ornament. Using nothing more than a hot glue gun and a package of pompoms, responsible kids — or those with some parental assistance — can use that gun to easily glue the colorful pops of color to their pre-selected pinecones. If you'd like to add extra pizazz and pop, you can quickly spray paint pinecones or coat them in spray glue and sprinkle them with vibrant glitter. Pompom pinecone ornaments are a perfect pick for older kids, tweens, and teens.
Twig tree ornaments
All families need are popsicle sticks and a collection of twigs from the backyard or a recent walk through the woods to create this rustic tree ornament that is sure to look whimsical on your Christmas tree. Best of all, it's so easy to make and the twigs don't cost a penny.
Bottle cap reindeer ornaments
These adorable, easy-peasy, and festive ornaments are perfect for kids of any age to create. Making bottle-cap ornaments is a great way to recycle those bottle caps. Add some googly eyes, and a red button for a nose and you have Rudolph. Use a glue gun to attach the ribbon for hanging. It will be more secure and last for years to come.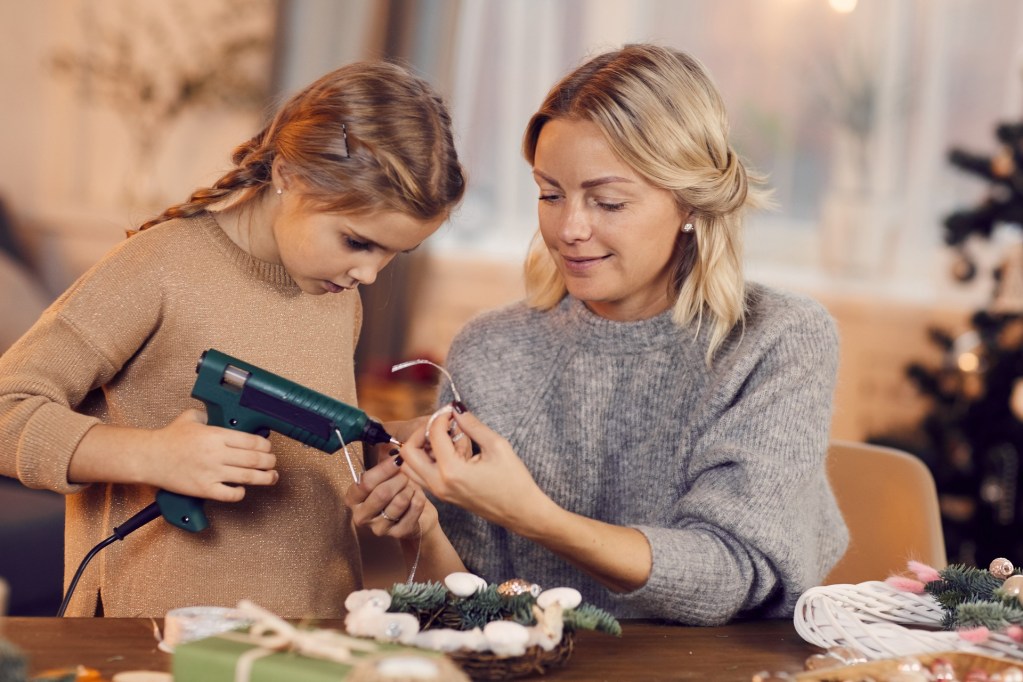 More easy homemade Christmas ornaments to make with kids
Arts and crafts projects are good for the soul. They're the perfect remedy for holiday stress and a wonderful way to connect with kids and teens. Think of all the warm memories your children will have from Christmas ornament making sessions. Handmade ornaments can be used on the tree and around the house to spread holiday cheer everywhere. If you need some more inspiration, try these handcrafted Christmas ornaments that even teens won't mind making.
Clothespin reindeers
Okay, so most people don't use clothespins anymore, but they really make a super cute and ridiculously simple homemade Christmas ornament. Just glue two clothespins together with a hot glue gun. The glue one upside down to create the reindeer's head. Once dried, glue on two googly eyes and a small pompom for a nose. Black for a regular reindeer or red for Rudolph. If you're feeling extra craft, paint the clothespins brown before gluing on the eyes and nose. When the reindeer are all dried, hot glue a ribbon loop to the back for easy hanging. Clothespin reindeers look especially festive hanging from a garland.
Jingle bell ornaments
If you've got reindeers, you need jingle bells. Thankfully, candy cane jingle bell ornaments are also super easy to create. All you need are red and white jingle bells, picture hanging wire, and ribbon to hang. A Pretty Life in the Suburbs walks you through the directions.
Pipe cleaner candy canes
Pipe cleaners really come in handy during the holidays. This arts and crafts staple also makes great homemade Christmas ornaments. Take a white and red pipe cleaner and wind them together to form a traditional candy cane look. Once you're done, bend the wound pipe cleaners into a candy cane shape and hang it on the tree. For a different candy cane twist, use a red and green pipe cleaner. You can even use a thin pipe cleaner and slide jingle bells on before winding two pipe cleaners together. Pipe cleaner candy canes look great on the tree or hanging from garland.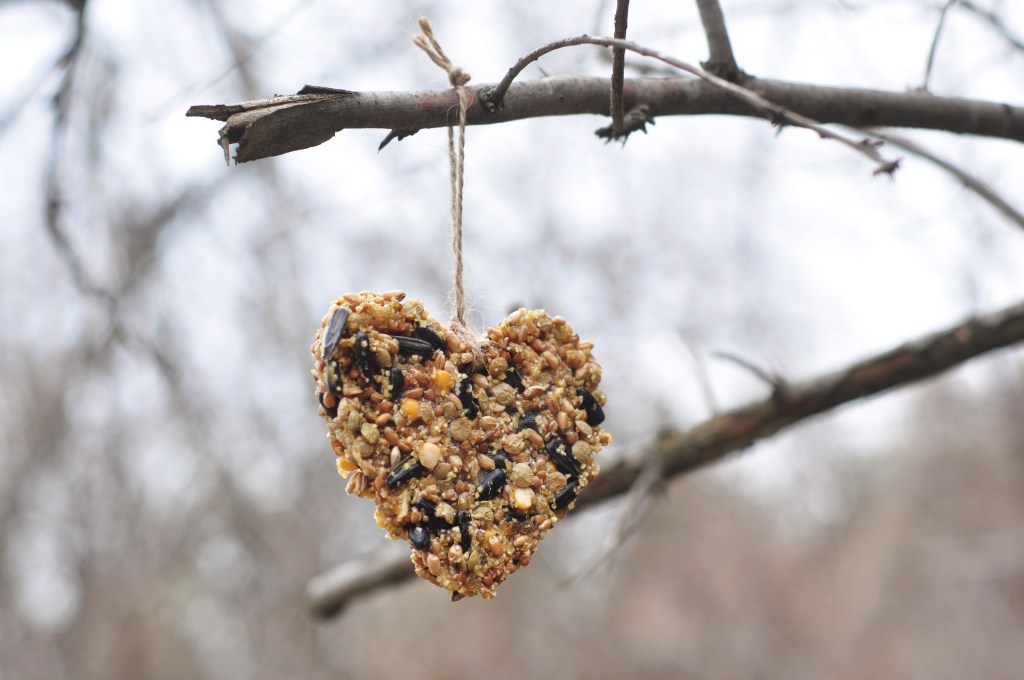 Enjoy making homemade Christmas ornaments with the kids
Whether your kids like licensed characters from Disney or prefer nature's splendor to set the theme for your Christmas trees each year, our list of kid-friendly homemade ornament ideas should be more than enough to keep your little ones and teens too busy for more than a day or two. Make memories, new traditions, and possibly a few gifts for grandparents and family members by incorporating your kids' crafty work into the spirit of this holiday season. Creating homemade Christmas ornaments is a wonderful way to step back from the craziness of the holiday season and enjoy quiet moments together. Those DIY ornaments are sure to bring joy to many future Christmases.
Editors' Recommendations