Taking down the Halloween decorations is always a bit sad. The house looks out of sorts inside and out without all of those fun decorations. So, it's a good thing Thanksgiving is just around the corner from Halloween. Of course, turkeys grab the headlines during Thanksgiving, but there are a lot of other DIY Thanksgiving decorations to help set the stage for the family-centered holiday.
Creating easy Thanksgiving crafts with the kids to get the house back in a festive mood helps generate excitement for the upcoming holiday. It's also a perfect way to make a cute centerpiece for the Thanksgiving table. Here are five do-it-yourself Thanksgiving crafts to get the family started.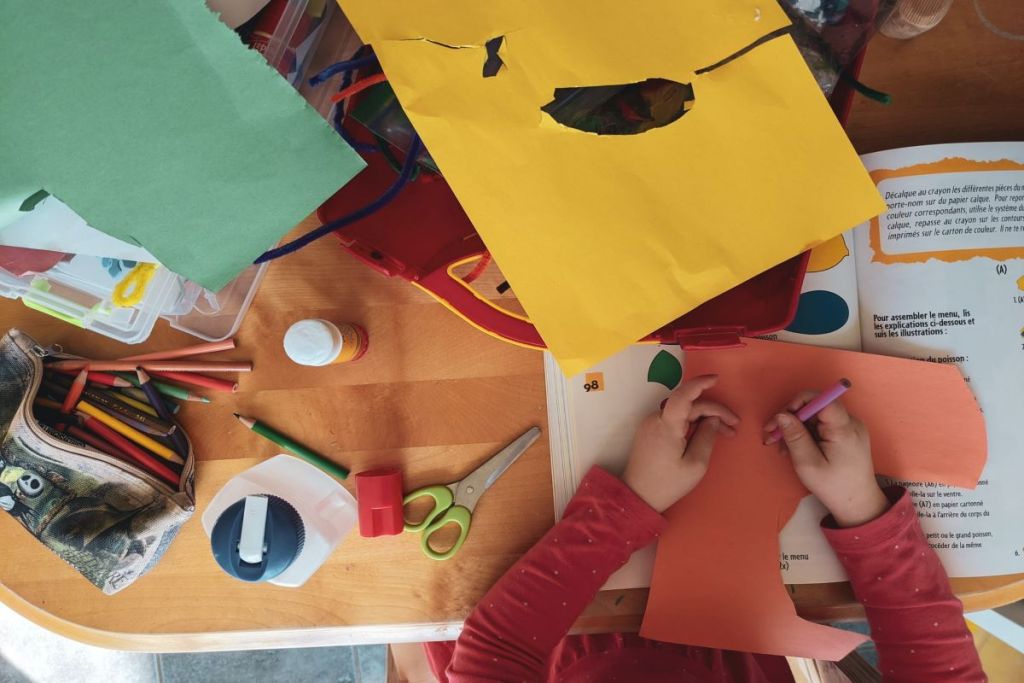 Gorgeous gourds
Gourds are a fall mainstay and are grown in all different wonderful colors and shapes. The fruits can also make for a lovely seasonal decoration for Thanksgiving. On their own when plucked from the local farm, gourds make a stylish fall decoration, especially when arranged in a basket or cornucopia. Gourds when dried make for a fun and decorative craft project. Sure, you can clean and dry gourds, but that takes time. If your local farm or garden center doesn't have dried gourds for sale, order some online along with an acrylic oil-based paint set. Paint markers work well, too.
Since the paint and paint markers aren't water-based, be sure to cover the work area with newspaper and have the kids wear old clothes when painting. Let the kids paint the gourds in autumn colors like red, yellow, orange, purple, and brown. Allow the paint to dry. Once dried, kids can glam up the painted gourds with gems. If you're feeling particularly creative, turn the dried gourd into a colorful turkey or scarecrow. Once the gourds are painted and decorated, they will look delightful on the mantle or tabletop.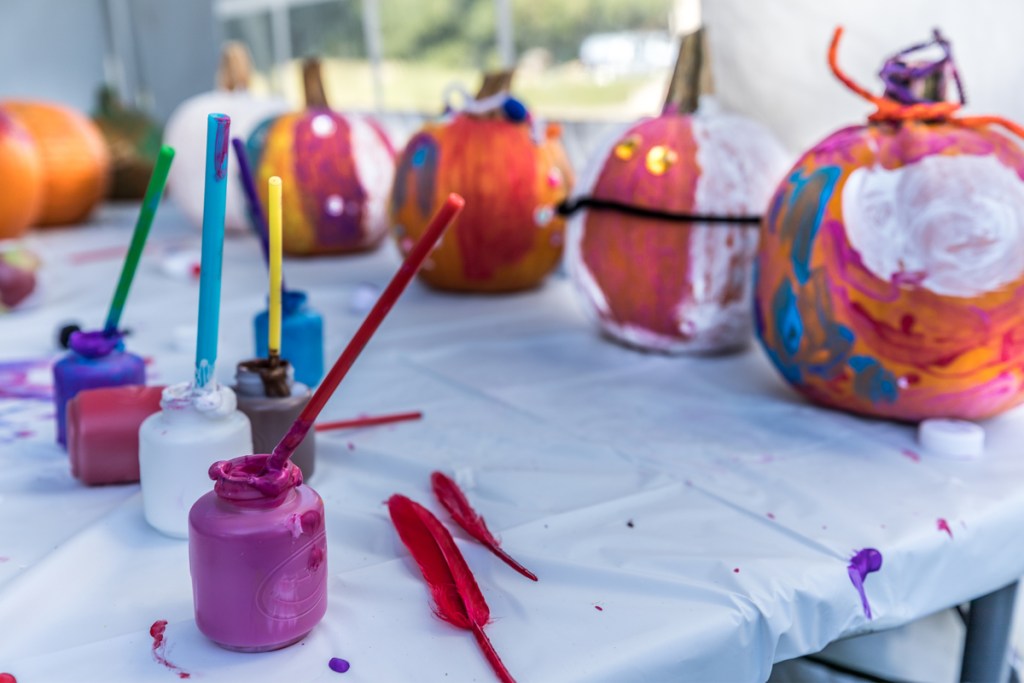 Glitter pumpkins
Pumpkins aren't just for Halloween. This fall fruit sticks around for Thanksgiving, too, or where would we get pumpkin pie from? Give pumpkins a makeover for Halloween with glitter paint. Have the kids paint those leftover sugar pumpkins from the October picking rush. Painted pumpkins in those enduring fall colors dress up the house and front porch for Thanksgiving. Always wash pumpkins before painting to remove any dirt or debris. Allow them to dry completely before painting with the glitter paint. Glue on gems or pompoms if desired.
Painted leaf/rock centerpiece
Using nature to help decorate for Thanksgiving gives the decor a homey feel. Take kids on a walk to gather some fall leaves. Be sure to pick the leaves that haven't started to turn brown. Using paint markers, let kids paint the leaves in typical fall colors or go rainbow. While the leaves are drying, have the kiddos paint 10 rocks using a rock painting kit. You can also use rocks from outside instead. Just be sure to clean and dry them first. Once the rocks are dry, paint one of the following letters on each rock; G-I-V-E T-H-A-N-K-S.
Once the lettered rocks have dried, lay the painted leaves along the bottom of a tray or basket. Place the Give Thanks rock arrangement on the leaf carpet for a simple and stylish Thanksgiving centerpiece.
Painted mason jar vases
Mason jars are functional and always trendy. Have kids paint the outside of mason jars using fall colors or the hues matching the Thanksgiving table linens. If you don't have mason jars, regular glass jars from the recycling bin work, too. Once the jars have dried, arrange them in a flat basket and place them in the center of the table. Fill with water and your favorite fresh fall blooms. Instead of flowers, you can fill the painted jars with fall leaves.
Pinecone turkeys
You can't have Thanksgiving decorations without the bird of honor. Turkeys are the talk of the holiday, so make sure to have some cute ones gobbling around the house. Pinecone turkeys are easy to make and fun. If outdoor pinecones aren't available or too sticky, head online or to the local craft store. There are quite a few ways to make a pinecone turkey, and you may even find a complete kit in the store, but all you really need are pinecones, googly eyes, red felt, and feathers. Hot glue guns work best. Always have an adult man the glue gun.
Use the flat end of the pinecone for the feathers and the smaller one for the face. Cut small triangles from the felt. Then, glue on two eyes and a mouth. Some googly eyes are self-adhesive which makes things even easier. Let kids choose their feather colors and then glue them on. Allow them to dry. In place of craft feathers, kids can use real or fake fall leaves or cut different colored leaves from construction paper. Pinecone turkeys look adorable on the mantle, tabletop, or added to the centerpiece.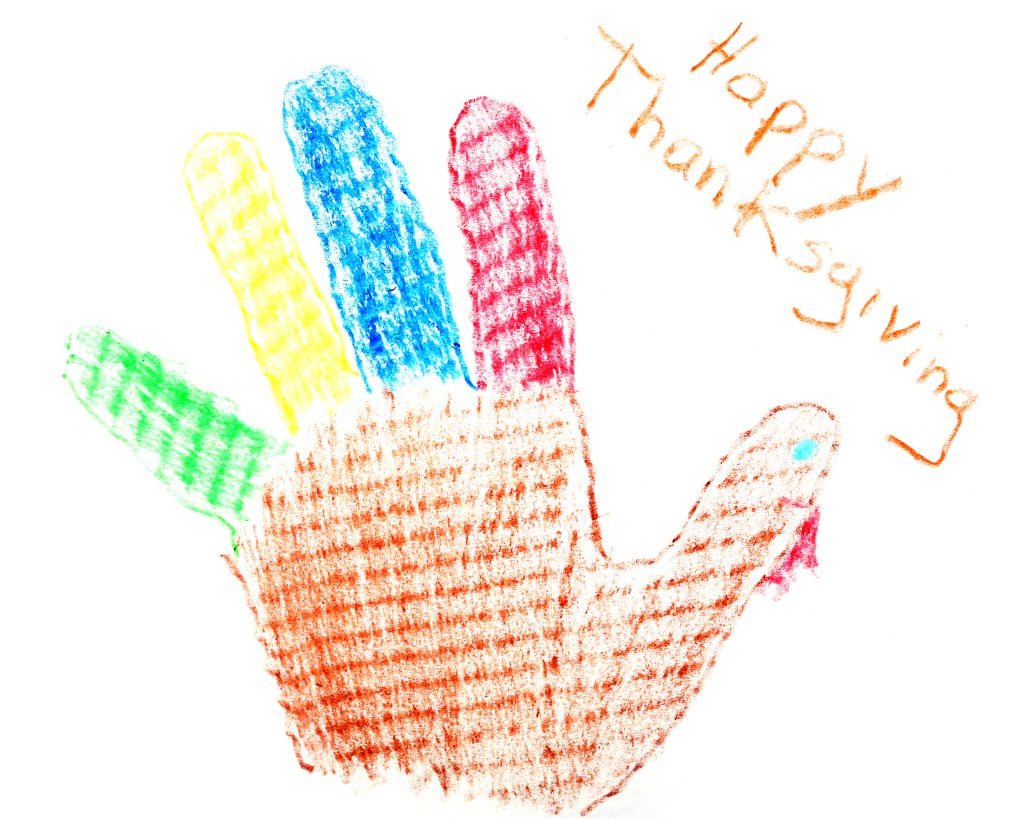 Other easy Thanksgiving crafts
Paper plate turkeys
Hand-print turkey placemats
Paper bag turkeys
Felt pie-piece garland
There's no reason for the kids to feel blue when the Halloween decorations come down. That's the wonderful thing about fall! One holiday rolls right into another. Once the Halloween decorations are put away, it's time to think about decking the halls for Thanksgiving. DIY Thanksgiving decorations are fun for the whole family to create. With these five easy Thanksgiving crafts to get the house in a festive fall mood, the kids will have a lot to gobble about.
Editors' Recommendations