Congratulations on your baby's first birthday! You and your little one have gone through so many firsts this past year that it's worthy of a special celebration. If you're looking for ways to make your child's first birthday party one of a kind, do-it-yourself (DIY) decor is the way to go. With our five top DIY birthday decor ideas for baby, you'll give your party a personal touch and craft the most special keepsakes that your little one will treasure as they grow older.
All about baby
What better way to commemorate a year of growth than with pictures? Snapshots of your little one are a cute and easy way to make all types of DIY party decor. Here are a couple of ideas to create a photo-filled first birthday party:
First birthday photo banner
Most new parents take a picture every month of their child's life for the first year. If you took monthly photos, choose your favorites, and make a banner out of them. Using twine and number cutouts, attach a photo of your child to the corresponding month, and use it as wall decor for the party. For extra "awws," attach LED lights along the banner.
Photo cupcake toppers
Print out pictures of your little one and attach them to cardboard. Glue a party hat cutout at the top and then glue a paper straw behind the head. This adorable detail is sure to make your cupcakes extra sweet.
Bear hugs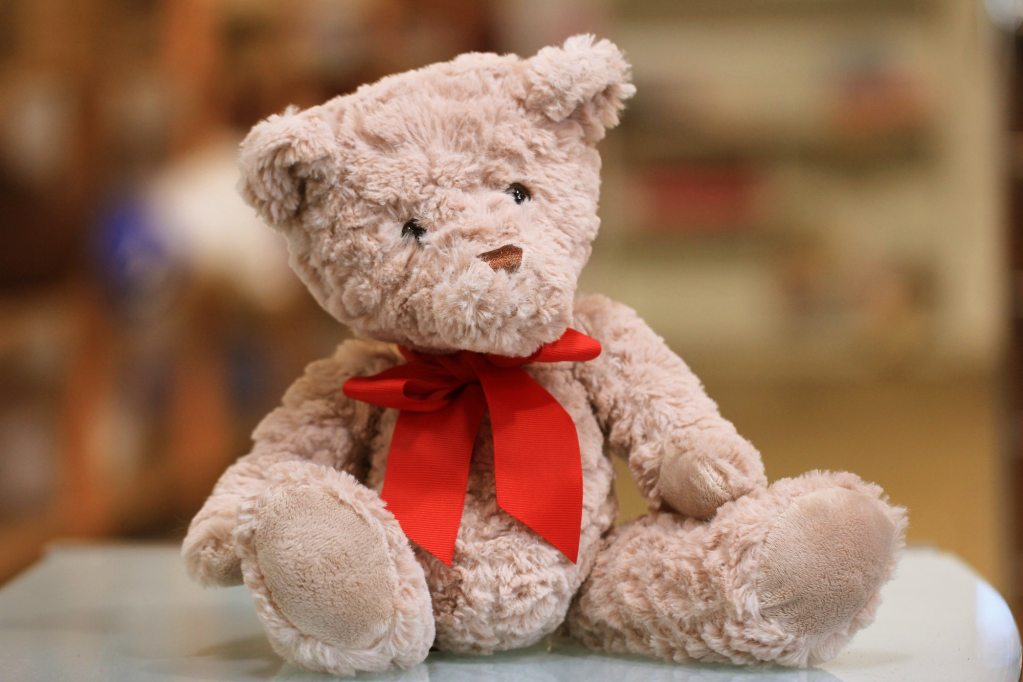 Babies and teddy bears go hand in hand, like carrots and peas. Using a large teddy bear, you can create unforgettable wall decor that doubles as a photo booth. Simply attach your stuffed animal onto a black wall and place a bunch of balloons so it looks like the bear is floating.
This cuteness overload is sure to get tons of compliments and be the center of the party. Match the balloons to your color scheme, and this simple DIY will shine even more.
Time flies
If the past 12 months have flown by, there's no better way to celebrate your child's first year than with a hot air balloon theme. Using a large basket and colorful balloons, place your child inside the basket for the cutest photo of their first birthday party.
If you're feeling crafty, go ahead and decorate the basket. Ribbons, a flag with a number one, or flowers are great ways to go. If you set up the booth indoors, use cotton balls and string lights for a bit more glow. Aviator hat optional.
And for matching decorations, use round paper lanterns, small baskets, and kebab sticks to make hot air balloons. Once they're ready, you can place them on the floor, hang them from the ceiling, or use them as gorgeous centerpieces. They also make excellent party favors if you place a small plant inside the basket.
Baby shark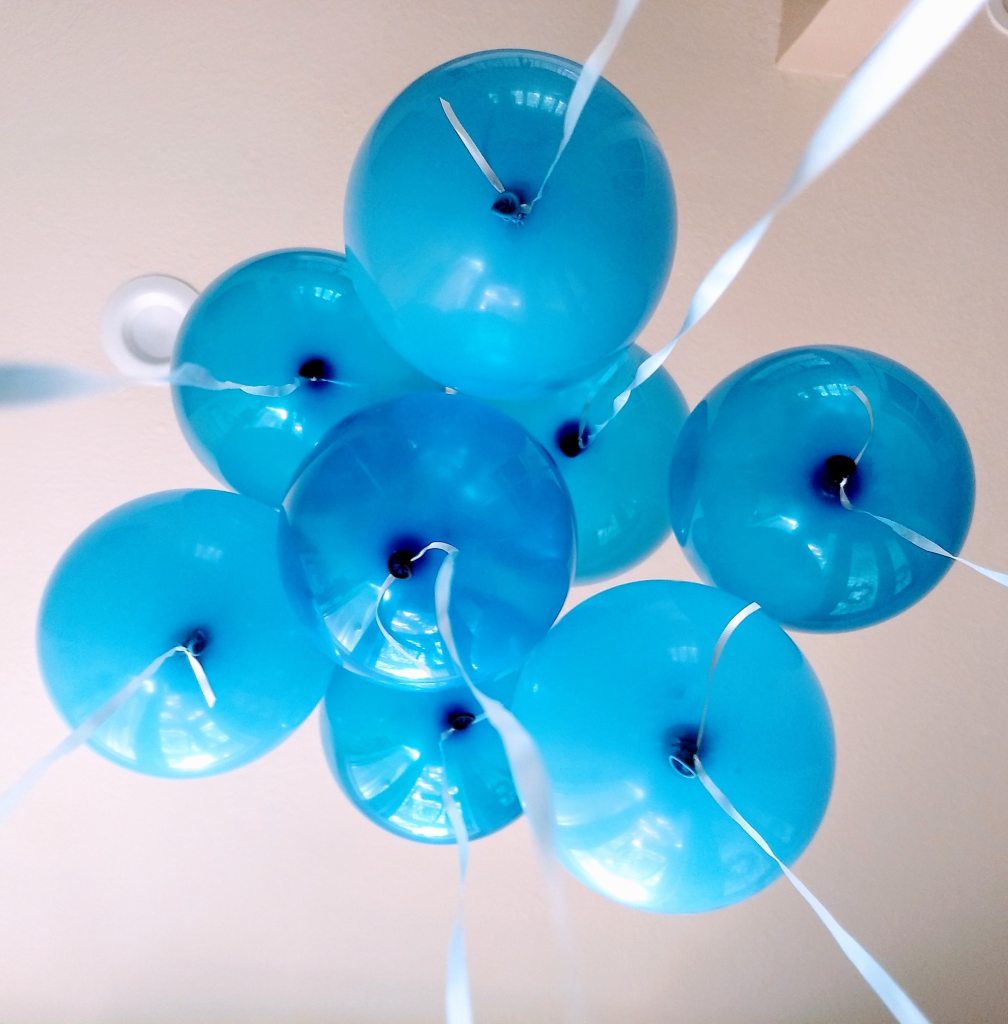 If your 1-year-old has an anthem, it's definitely Baby Shark. Using balloons, you can easily create water-themed decor to go with a Baby Shark party. Make a wave backdrop out of long balloons in different shades of blue. For water, use round white balloons of different sizes.
Blue balloons of many shapes and shades also look shark-themed if you put a white net around them. It doesn't get any easier than that! But if you're looking for more ideas, get some small buckets and pair them with small shovels to serve your yummy snacks.
For the most unforgettable goodie bags, use a light blue paper cup and turn it into a shark. Here's how:
Take a shark fin cutout and attach it to a side of the cup.
Hot glue a googly eye on each side.
Draw gills with a sharpie next to each eye.
Make paper teeth cutouts and glue them along the top of the cup.
Forest friends
If you're looking for a whimsical theme, an enchanted forest is a popular party theme that's ideal for your child's first birthday. Who doesn't love pine trees, deer, and flowers?
Creating the perfect party table is easy with a forest theme. Bamboo blinds make the most effortless backdrop that enhances the forest feel. For a little green, attach some leaves and flowers.
Instead of a tablecloth, go for craft paper. You can also go with a picnic table and leave it uncovered, which saves you time and effort. A green rug or artificial grass under the table adds texture and brings everything together.
For some lovely details, you can place some logs on the floor, or decorate with large bird cages with flowers and string lights inside.
There are many ways to go with your child's first birthday party decor. Choose the ideas that match your sense of style and let you create the details that'll make this special day unforgettable. With DIY decorations, the party is sure to feel like a love-filled celebration that you and your loved ones will always treasure.
Editors' Recommendations