Ask your child what their favorite holiday is, and you're likely to hear that it's their birthday! Birthdays should be an enjoyable day for the birthday person and the guests they might be celebrating with. Yes, scouting ideal party venues are vital in any preparation of the sort. But for kids, there's another aspect of the event that holds a higher priority. For most of them, enjoying the day might mean that their birthday party is themed just right. And while some party themes can be complex and expensive to execute, some fun and affordable (and gender-neutral!) ideas are out there.
Beach
For a beach party, invite guests to wear tropical shirts (and bathing suits if you'll be visiting a pool). Nets and seashells make for interesting table decorations. Play the limbo — a classic beach activity. Have a beach-themed photo booth, with props like sunglasses and snorkels. Coat the tops of cupcakes with crushed graham crackers to make "sandy" treats. For party favors, allow kids to choose their favorite candies out of (clean) sand pails. You might consider nautical-inspired candies to include, like gummy sharks, rock candy (coral), or white-colored candy-coated chocolate pieces (pearls).
Dinosaur
Artificial ferns and other similar plants can set a prehistoric, forestry scene. Glue construction paper "spines" onto party hats to make them look like dinosaurs. Small plastic dinosaur figurines are an affordable item with many uses: They can be a party favor, table decoration, or cupcake topper. Decorate dinosaur-shaped cookies for a yummy bonding experience. Or, for a healthy snack, craft a dinosaur head from a watermelon! Play pin the tooth on the T-rex by printing a large photo of a T-rex and cutting "teeth" from white paper.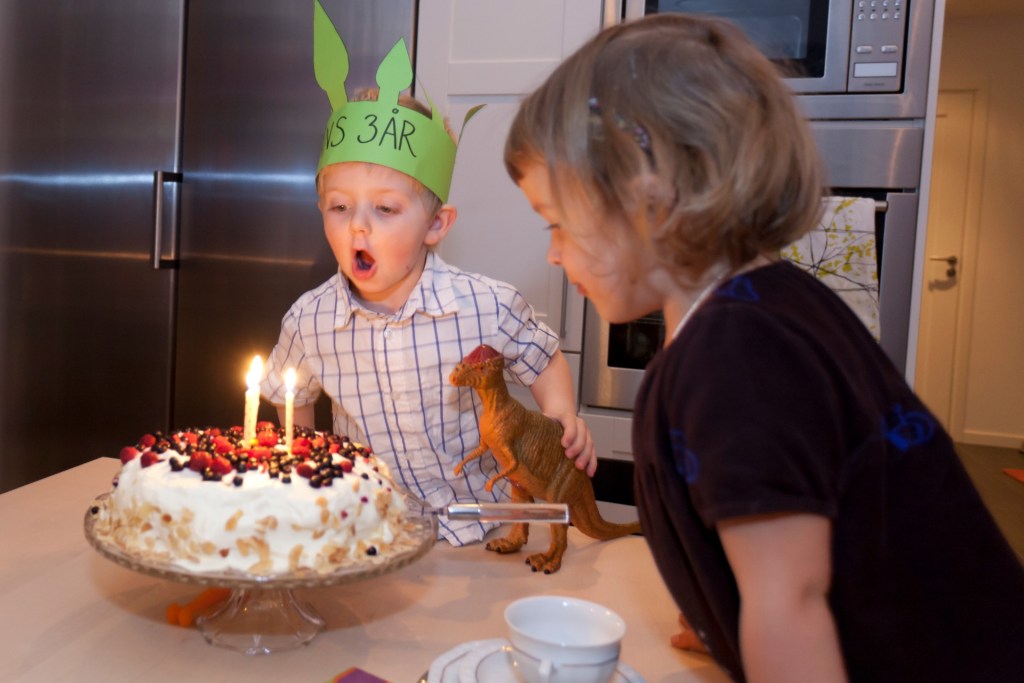 Movies
Invitations for a film-themed bash can be shaped to look like tickets. Set the scene right by gathering blankets and pillows to create a comfy viewing area. Typical movie snacks are a must-have for a party of this kind! Think popcorn, hot dogs, and candy. You might even rent a popcorn machine for the night in order to best replicate the movie theater experience. Besides watching a movie, another related fun activity is movie trivia. As a take-home craft, kids can design their own Hollywood Walk of Fame star.
Outer space
Hang planet cut-outs or metallic stars from the ceiling — and for a scientific touch, arrange the planets as they currently are located in relation to the sun. Star-shaped balloons are another great decoration. For a tasty and nutritious snack, have children build fruit rockets on skewers. Make finger sandwiches and cut them into stars as another food option. Have kids glue googly eyes on and paint stones to look like aliens. Alternatively, paint stones ahead of time to look like neon "asteroids" and hide them around the house or outside for an asteroid hunt.
Jungle
Craft a jungle-themed balloon arch out of golden, white, and green balloons (and animal-print balloons, if you can find them). Play charades and have each child act out a different jungle animal. Or, play "musical animals" where each child has to stand or sit on a photo of an animal. Provide kids with a selection of plant-based snacks so that they can eat like a giraffe or monkey would. Plus, animal crackers would be a playful party favor.
Western
Make a banner out of bandanas and twine. Construct a rustic-looking "watering hole" out of a wood pallet. A photo booth with a "wanted" frame plus cowboy hats and horses on sticks as props lets kids act out their cowboy outlaw dreams. Have children practice their lasso skills by trying to loop a lasso around a blow-up or rocking horse. Barbecue meats, corn on the cob, and baked beans can be served for a hearty, festive meal. And for dessert, kids can eat chocolate cookie "cow pies" and puffed rice bar "hay bales."
Fantasy
A fantasy party should be about all things whimsical. Think pastel colors, imaginary creatures, and lots of shiny things. Tissue paper balls could serve as lively decor. Fashion normal party hats into narrower cones to create "unicorn horns." Ice cream cone-topped cupcakes are another unicorn-like item you can have at a fantasy party. Have kids make bracelets or necklaces out of sparkly and pastel beads. They could also mix "fantasy slime" complete with glitter.
Sports
Invitations to a sports party can be printed on papers that are shaped and printed to look like balls used in various sports. Perhaps have the kids watch a sports game prior to playing one. Baseball, soccer, and basketball are just some ideas for sports that all party guests can play together. Serve round foods for snacks, like cheese ball "basketballs" or malt ball "footballs." A tasty dessert could be a cupcake cake decorated to look like a ball.
Birthday parties don't have to be frustrating or expensive to plan. Your child and their friends can have lots of fun without breaking your budget. Your creativity is the limit when it comes to invitations, decorations, activities, snacks, and favor ideas for a kid's party!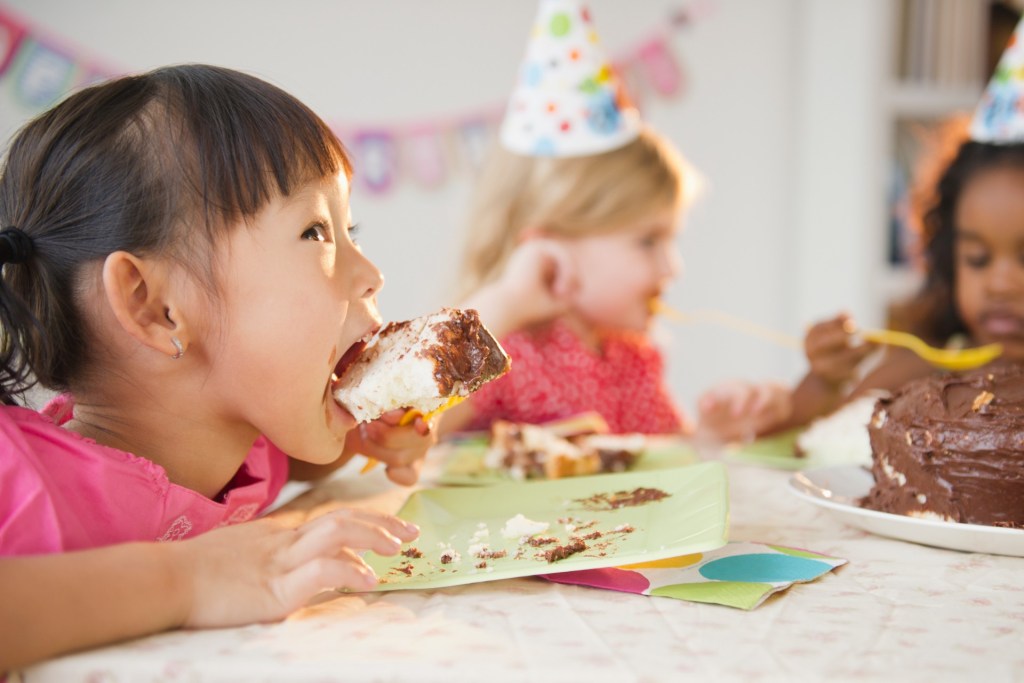 Editors' Recommendations