There's always a lot of cheer surrounding the Christmas holiday, but quite a bit of craziness, too. The holiday season doesn't have to be all about shopping, and just because your kids are teens now, it doesn't mean you can't spend some quality time doing holiday crafts together.
These Christmas crafts for teens will keep young people in the spirit of the season using items you may already have on hand at home or can acquire without much trouble or expense. Some of them make lovely homemade gifts for family, friends, or teachers.
Christmas activities for teens, such as creating ornaments or special presents, are also a wonderful way to connect with your teenager. Don't worry if you're not crafty. You don't have to be. We've got seven DIY Christmas crafts teens will actually enjoy making.

Christmas activities for teens
Connecting with teens is not always easy and the holidays are the perfect time to carve out some one-on-one time. Doing a craft together is an effective way to bond with your teen. You may be surprised at how much teens open up and what they are willing to talk about while their hands are busy. Give one or more of these Christmas activities for teens a try this holiday season to add a new element to your family's holiday traditions.
This simple, fragrant German tradition makes for lovely tree ornaments. Orange slices can also be used to decorate candles, wreaths, or other holiday items. All you need is a few oranges, a knife, some ribbon, and an oven for these DIY ornaments.
Preheat the oven to 250 degrees Fahrenheit.

Slice oranges into 1-centimeter-thick slices.

Arrange orange slices directly on a wire rack (use a pan on a rack below to catch any drippings).

Keep slices in the oven for 2 to 3 hours, turning them several times, especially at the beginning, to prevent them from sticking to the rack.

Add ribbon to hang from the tree or attach to other holiday decorations around the house.
To make these simple, cute bird feeders, you will need the following ingredients:
4 cups of birdseed

2 1/4-ounce packets of unflavored gelatin, or 5 teaspoons

3 tablespoons of corn syrup

1/2 cup of water

Cooking spray

Parchment-lined baking sheet

Skewer

Thick-sided cookie cutter (star or another holiday shape)
Once you've collected the materials, follow these simple directions to make bird feeders birds and squirrels will appreciate during those long winter days.
Mix the dry ingredients in a large bowl.

Add the wet ingredients and mix thoroughly, using your hands if necessary.

Spray the thick-sided cookie cutter with cooking spray and press the birdseed mixture into the cookie cutter.

Use a skewer to make a hole in the birdseed for your ribbon.

Gently remove the cookie cutter and allow bird feeders to dry overnight. String a ribbon through the hole in order to hang the bird feeders outdoors.
These fragrant bath bombs make another handmade and inexpensive holiday gift your teen can give to friends or teachers. These are the ingredients to mix up holiday peppermint bath bombs.
1 cup of baking soda

1/2 cup of citric acid

1/2 cup of corn starch

3 tablespoons of Epsom salts

2 teaspoons of sweet almond oil

3/4 teaspoon of water

15-20 drops of peppermint oil

Food coloring (optional)

Baking molds or empty plastic ornament balls
Once you have your ingredients, you and your teen can get mixing.
In a large bowl, mix together the dry ingredients: baking soda, citric acid, cornstarch, and Epsom salts.

In a small bowl, mix wet ingredients: almond and peppermint oils, water, and food coloring (if using.)

Whisk the wet ingredients into the dry ingredients.

Pack the bath bomb mixture into the empty ornament balls (for round bath bombs) or baking molds of whatever shape you like.

Let ornament balls set for two hours, then remove and place on a towel to dry overnight.
If you're using baking molds, simply let the bath bombs dry overnight. Drying times will vary based on the humidity in your area.
Rope tree basket
Want to cover up your Christmas tree stand with something a little sleeker? Grab an empty cardboard box big enough to contain the tree stand, wrap it neatly in coils of rope, and use a hot glue gun to stick the rope in place. Voilá: Your Christmas tree stand disappears, and you and your teen created something cool together.
Paint chip wreath
There are hundreds of creative wreath ideas, but here's one to appeal to a young artist interested in the study of color. Grab 40 or so sample paint chips. These are usually available for free at paint stores. Then, cut the sample paint chips into leaf shapes. Fold the leaves in half and use a hot glue gun to attach them to a wire wreath frame. Creating a paint chip wreath is a great opportunity for a teen to experiment with shades and color combinations. It also makes for an interesting decoration or a handmade gift for the grandparents.
Holiday card tree
Are the holiday cards starting to pile up on the mantle or the refrigerator? It can be difficult to find a functional and innovative way to display holiday cards. Here's a fun craft designed to organize all those cheerful missives from friends and family. Arrange the cards on the wall, using tape or blue tacky, in the shape of a Christmas tree. Start with one card at the top, and two in the next row, working your way down the wall. For a twist, find some vintage holiday cards to add to the mix. Watch how many guests stop by to admire the holiday card tree and the cool cards.
Twig ornaments
What is the holiday season without some ornament-making? To bring a bit of the outdoors to your tree, collect small twigs and hot glue gun them into creative shapes. Add some artistic blocks or stripes of color by wrapping embroidery thread around portions of the twigs for a final result that is both rustic and cheery. This is a wonderful Christmas craft for teens to do on a family fun night during the holiday season.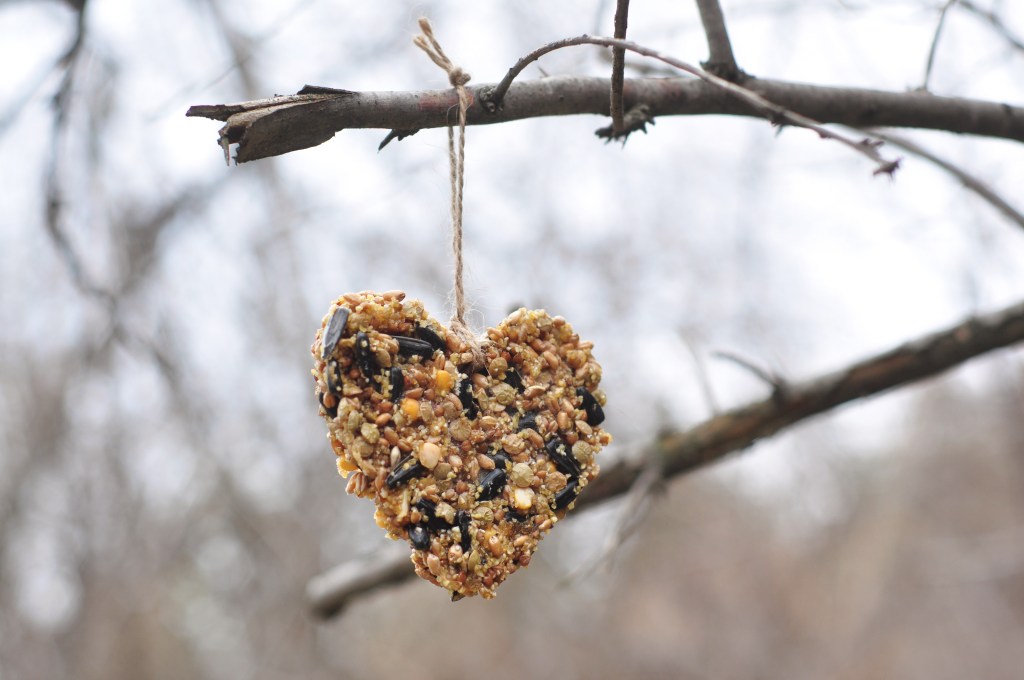 Get into the holiday season
It's so easy to get caught up in the chaos of the holidays, especially when kids get older. Teens may be too old to sit on Santa's lap, but they still enjoy doing Christmas activities. Engaging in crafts is a wonderful way to share some holiday spirit with your teen. It's also an avenue to connect with them. You're never too old for the feeling of satisfaction that comes from making something with your own two hands. Doing crafts is a great stress reliever too.
Editors' Recommendations