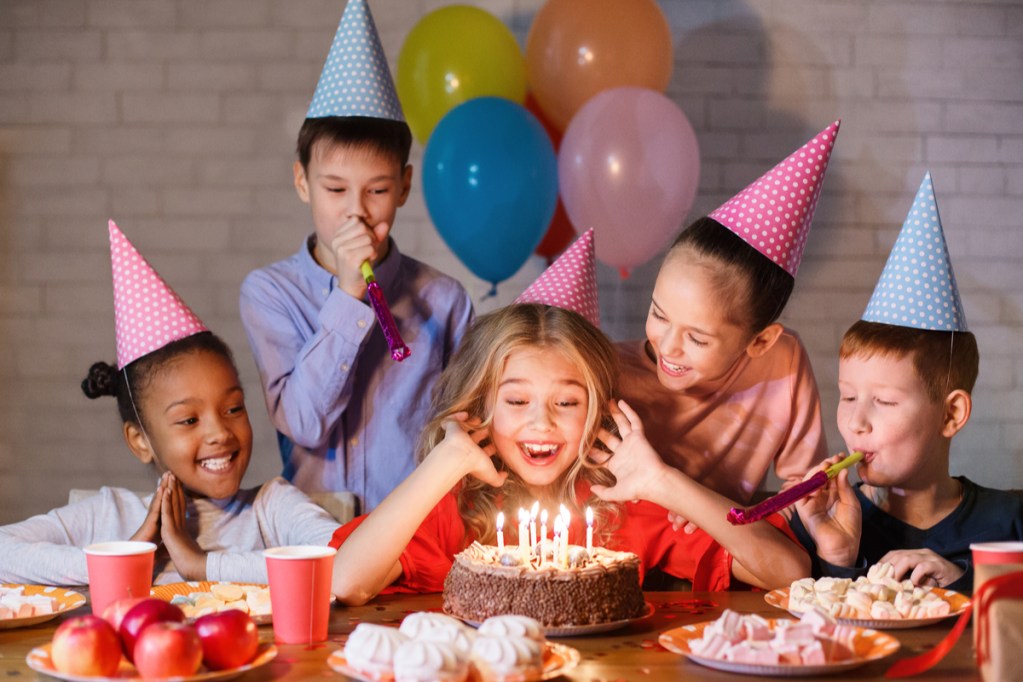 Every child looks forward to their birthday and hopes for a spectacular party. Whether they want to invite their entire class or just have a small gathering of a few special friends and family, the goal is to make the birthday child feel important and pampered on their special day. Thanks to social media, we see just how extravagant some people can get when hosting a child's birthday party, but you don't have to have a Kardashian bank account to throw your child a fabulous party. Even if you're on a budget, you can give your kid the most amazing birthday party that's affordable and fun.
If you have an 8-year-old, you understand they are full of energy and imagination. Kids this young love parties that are fun, bright, colorful, and unique. Thinking up 8-year-old birthday party ideas can be tricky. You can easily achieve all of that for a great deal with some creative, budget-friendly ideas. Check out these great ways to save money on food, venues, party favors, and more with these birthday party ideas for your 8-year-old son or daughter.
Set the expectations
Parents are always eager to do as much as they can for their kids, especially when it comes to birthday parties, but sticking to a budget is important. Let your child know in advance what kind of party you can afford so they know what to expect. This is a great way to get your child involved in the party planning while also teaching them about budgeting and finances.
Giving them a budget to work with allows them more control over the party, including how many guests they'd really like to invite and what sorts of activities they'd like to do. This also allows you and your child to work together and get creative with different party and decor ideas.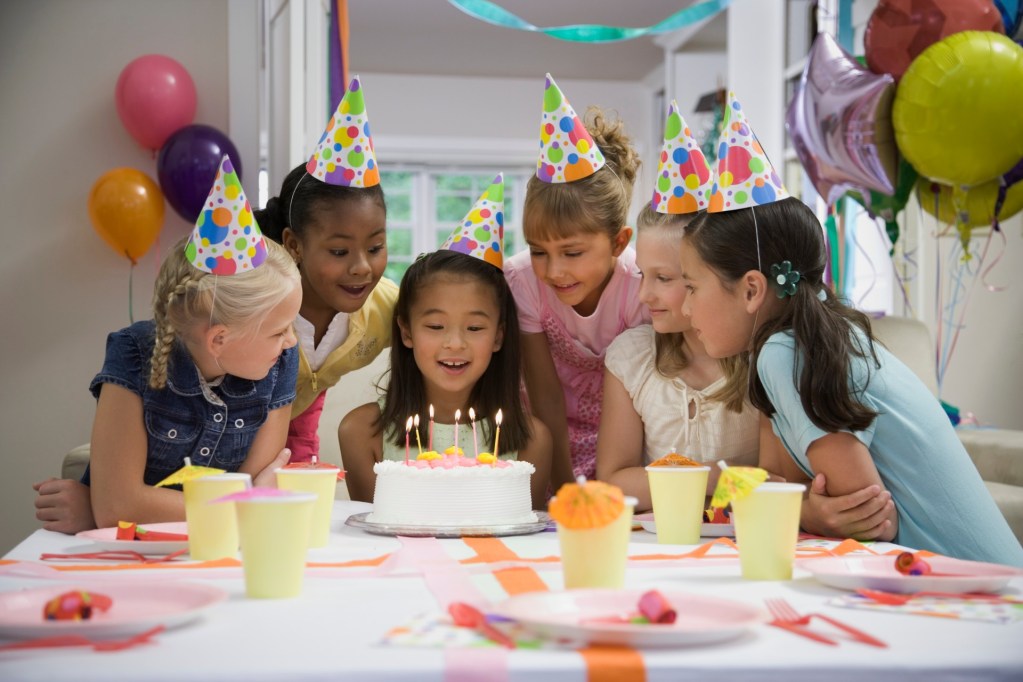 Host the party at your home or the nearby park
Choosing the perfect party venue may mean having to spend a massive amount of money for that aspect alone. Luckily, you have some of the best locations right under your nose. A party at your home or the local park is all you need to celebrate your 8-year-old. Home parties are great because everyone can enjoy the comfort of a home, with the conveniences of air conditioning, clean bathrooms, and endless drinks.
Parks are another great way to keep birthday costs low. If your home is a bit smaller or you'd rather keep those crazy kids outside of your home, then the park is another great option. Park parties are perfect for spring, summer, or fall birthdays. It can be a fun way to keep the kids entertained and active with outdoor sports and activities.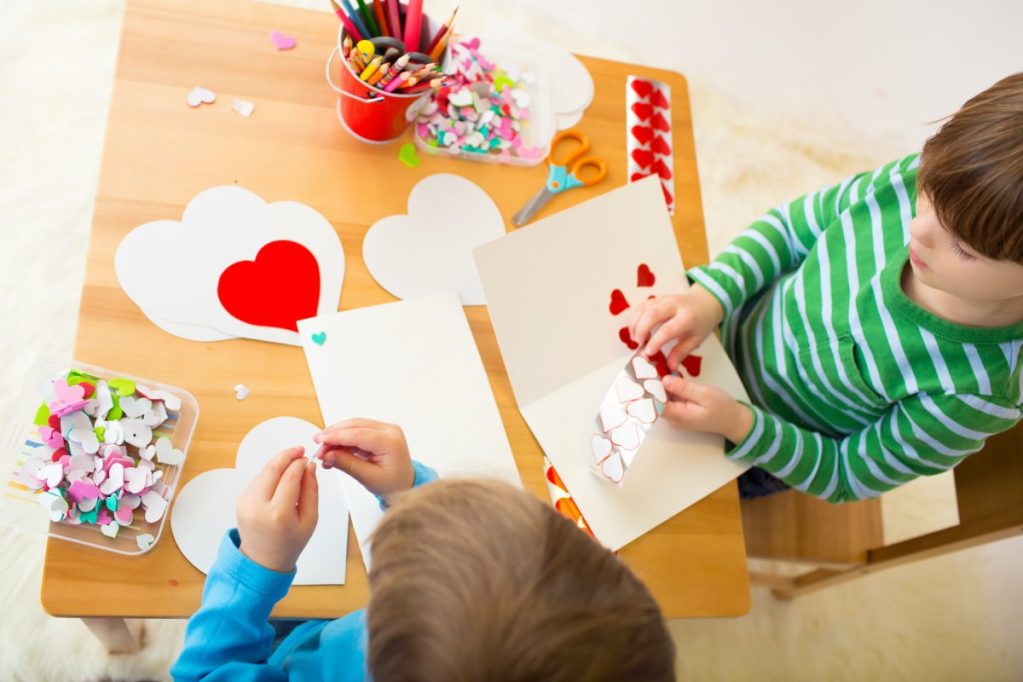 Make your own invitations
Buying invitations or ordering them online can not only be a hassle, but it can be an expensive hassle. Invitations can be pricey, and there is no need for them to be. You can easily make your own invitations either by hand or online. There are many online invitation templates that you can use for free, allowing you to send them through email or text. You can design them to match your child's birthday theme to keep them fun and cute.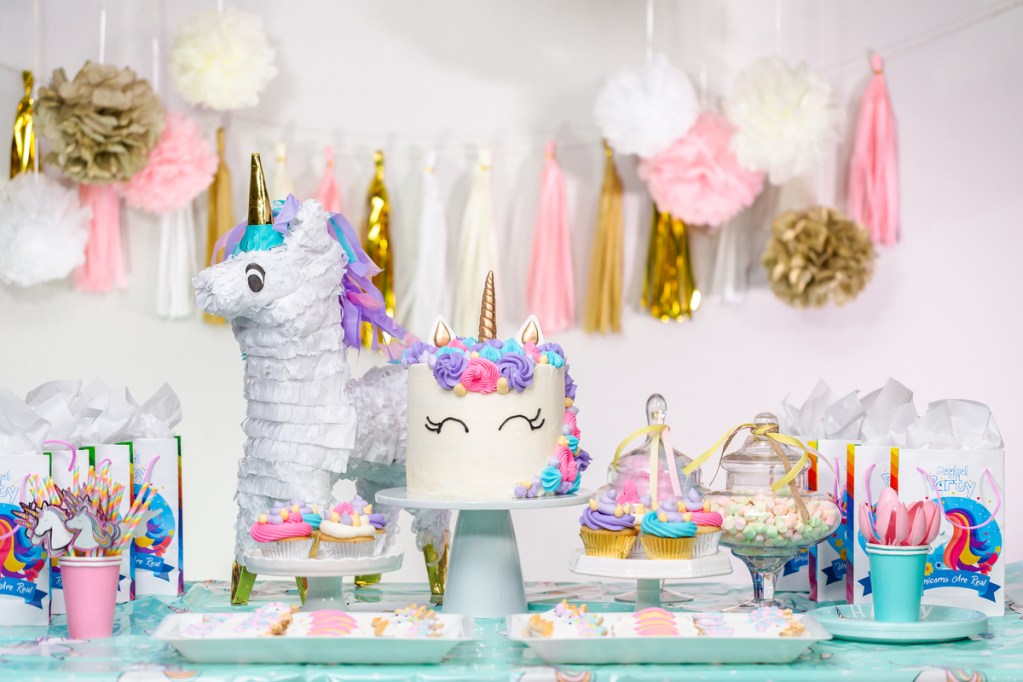 Reuse old decorations or buy cheap ones
Whether your child wants a dinosaur-themed party or a princess party, a little creativity can go a long way when it comes to decorating on a budget. If you have decorations from old parties, use them to create a fun space, no matter where the party is. The important thing is to be creative and think outside the box. If you are lacking any good decorations, then you can still buy some affordable ones easily, such as at the dollar store or another discount shop.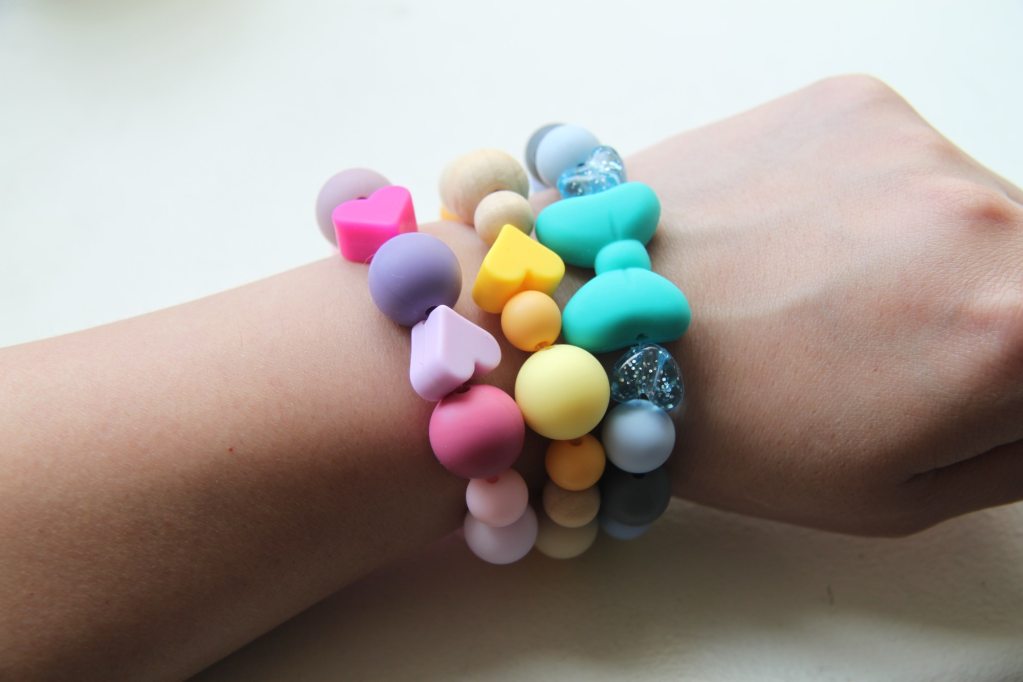 Skip the party favors or keep them simple
Party favors are not always a requirement for a child's party. But when going through 8-year-old birthday party ideas at home, it's constantly coming up. If you aren't in love with the idea of creating multiple party bags for your child's guests, then skip the idea completely. Instead, you can have your kid write cards or messages to their guests, thanking them for coming and bringing them such thoughtful presents.
If you still like the idea of party favors, you can provide them on a budget by keeping them simple. You can fill them with items like small candies, paper with printed jokes, homemade mini desserts, and more.
Schedule the party between mealtimes
One of the best ways to save money on food is to keep your child's party between mealtimes. Hosting a party between breakfast and lunch or between lunch and dinner allows you to only provide cake or dessert. It relieves you of any pressure to provide full meals, which can be a costly expense for parties with many guests. By scheduling the party around 10 a.m. or 2 to 3 p.m., you only need to provide party attendees with snacks and celebratory food like cake.
Make party activities affordable
When it comes to keeping your child's guests entertained, you don't need to go all out with buying expensive new games and toys. Use what you have already, such as footballs, soccer balls, corn holes, a trampoline, or anything else you might have. If you have an 8-year-old, you likely already have many toys and games that they enjoy. You can use these games or think up new ones that'll keep everyone engaged and having fun.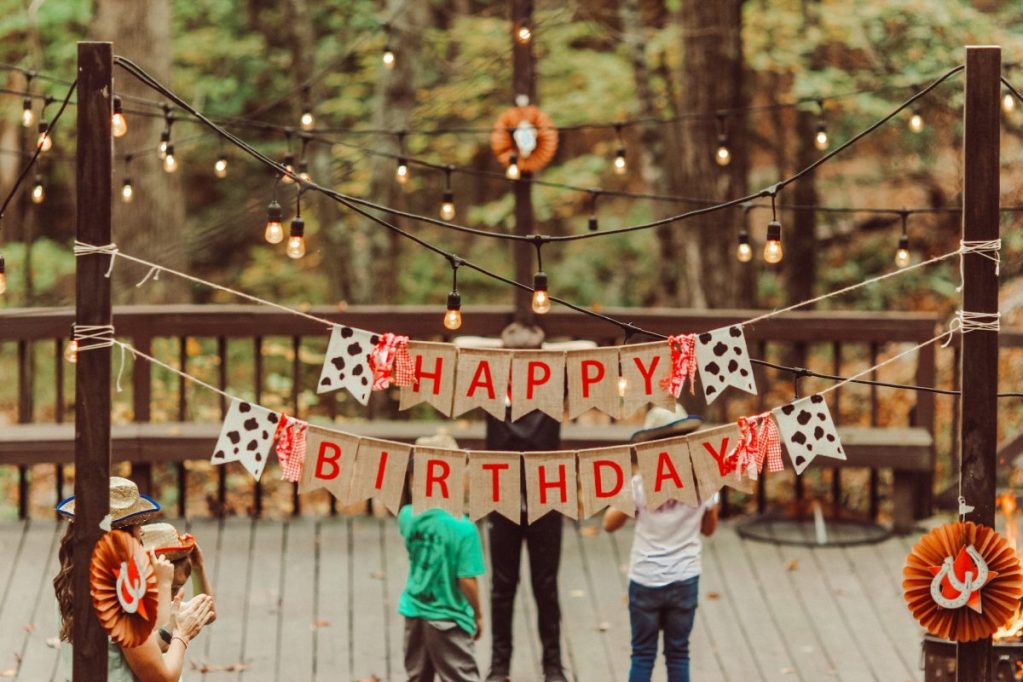 Keep the guest list low
Even though you may want to invite your child's entire class, it may not be realistic on a budget. Inviting your child's closest friends ensures they have a great time, even with just a few people. By keeping the guest list low, you keep costs low, as well. When you're going over birthday party ideas for an 8-year-old daughter or son at home, less is sometimes more.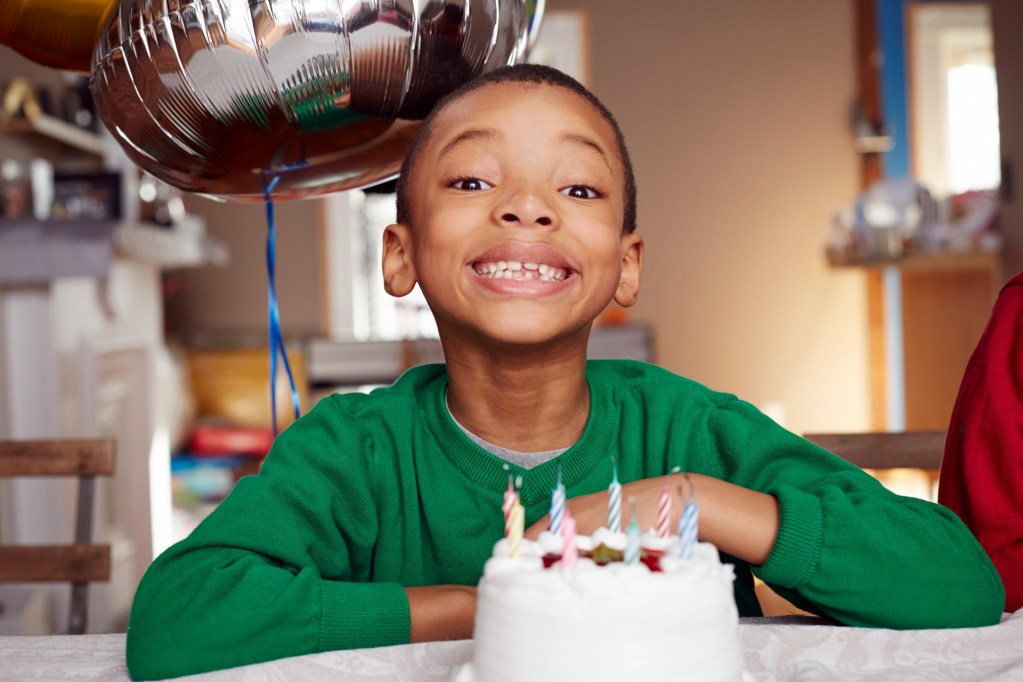 Make your own cake
A cake is a must at any birthday party. When it comes to your 8-year-old, the cake is everything. It's delicious, sugary, and sweet, making it the perfect way to end any birthday. Store-bought birthday cakes can be quite pricey, making it difficult to buy a large one for many people. If you feel confident in your baking skills, you can make your child's cake with an online cake recipe and a cake decorating tutorial that ensures you're on the right track.
Just because your child's party is on a budget, it doesn't mean it can't be a fun and enjoyable memory for them. Birthday parties are all about coming together and celebrating your kid. It is a time to make the most out of everyone's company and make the birthday boy or girl feel special. With these helpful tips and ideas, you can throw your child a wonderful eighth birthday party.
It can stay affordable, easy, and manageable, allowing you to keep within your budget while also providing your child with a very special day. The birthday kid will never know the difference between a $100 party and a $1,000 party. They will just love enjoying the yummy cake, exciting guests, and fun games for their eighth birthday.
Editors' Recommendations