If your kids love sports, hosting a sports-themed birthday party is a slam dunk. Party goers get to run around and play, and your child gets to have birthday party revolving around the sport they enjoy. Thankfully, there is not a shortage of sports-themed birthday party ideas or venues to hold one. Many indoor sports complexes or ice rinks offer sports-themed birthday parties, taking care of the activities. Depending on the venue, the only things you'll need to bring besides the birthday boy or girl are the sports party supplies like paper plates, napkins, and a tablecloth along with a cake. If your yard is big enough, skip the venue and turn it into an athletic field or look into having the party at a local park. If you need some sideline coaching to get motivated, here are six sports-themed birthday party ideas that are sure to score.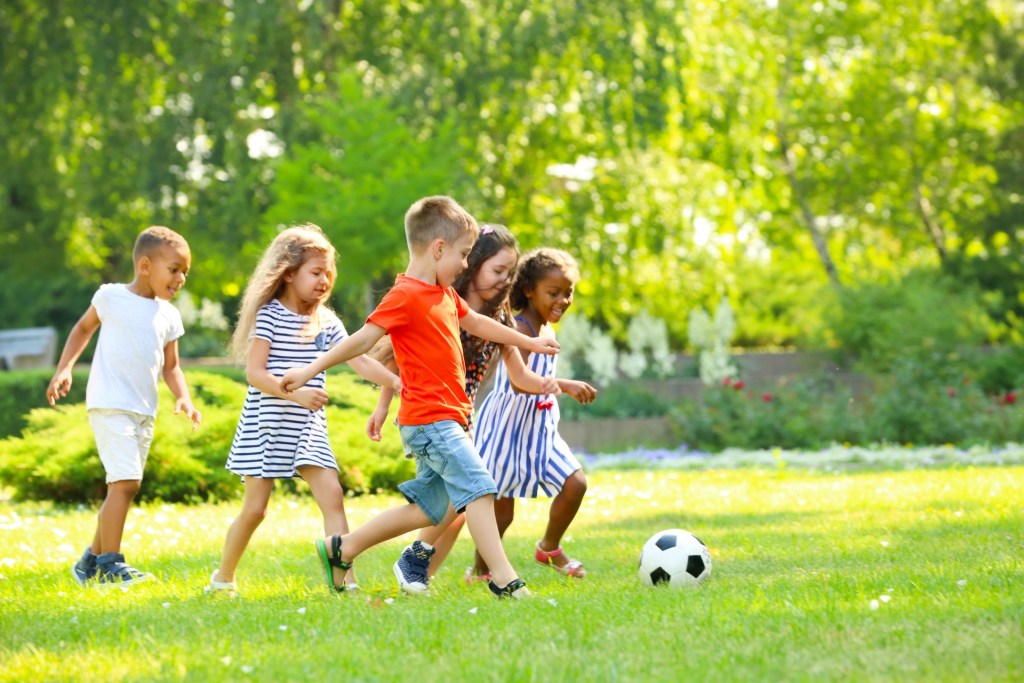 Soccer
You don't need to lace up the cleats or even have them to have a fun soccer-themed party. You can have a soccer party at an indoor training complex, in your backyard, or in a park. If your child is really into soccer, check out local golf courses to see if they host soccer golf parties. Tweens and teens will definitely get a kick out of soccer golf. All you'll need for a soccer party is a couple of kid-sized goals and balls. Personalize the balls, and you'll have a party favor. Decorations are simple. Soccer party tableware packs and decorations are readily available online or at local party stores.
Hockey
If you have a rink rat in the house, a hockey party is in order. Not many rinks host hockey parties unless you rent out the rink. If you live in an area where the ponds and lakes freeze and your hockey player has a winter birthday, lace up those skates and invite guests to do the same. Otherwise, you can still do a hockey-themed party with knee hockey inside or street hockey. Organize the kids into teams and have an adult serve as referee. Knee hockey sticks and balls make a great favor as do street hockey pucks. Ask guests to wear their favorite team jerseys to the party. For a slap shot in party planning, head online for hockey tableware and decorations.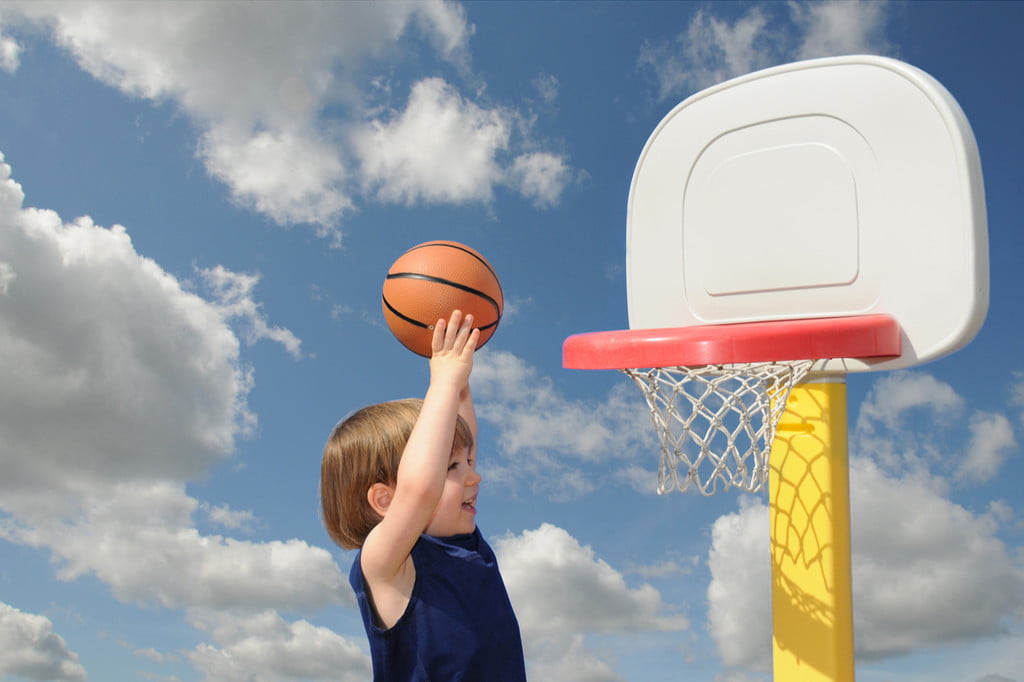 Basketball
Get the balls dribbling with a basketball-themed birthday party. If you have a hoop in your front yard, you can organize different basketball games and even a mini tournament. Invite guests to wear their favorite jerseys. Another spot to host a basketball party is a local park. Check your area parks to see about court usage for a party. Sometimes a nominal fee is involved. For younger kids, you can set up small basketball hoops in your driveway or backyard. Basketballs make for a bouncy favor. Pad the basketball-themed lineup with complementing tableware and decorations for a buzzer-beater.
Track and field
Another fun and energetic sports-themed party for kids is to organize a backyard Olympics with different track and field-inspired events. Set up a kid-friendly obstacle course using pool noodles and organize races. Hand out medals to the top finishers.
T-ball
Throw a T-ball party for little guys and gals who love baseball and softball. Set up a t-ball field in your backyard or a local park. Organize the guests into teams. Have T-shirts made up for each team ahead of time for a cute favor that doubles as a game-day tee. Caps make a great favor, too. For a home run, decorate the concession area with baseball-themed decorations and tableware. Serve hot dogs and popcorn to complete the ballpark experience.
Flag football
A football-themed party is a touchdown for kids who love the game. Turn your backyard into a flag football field or hold the party in an area park. For park parties, always check to see what the procedures are for individual communities so there aren't any surprises on party day. Divide the guests into teams and set up a flag football tournament. All you'll need is a flag football set. Have tees made up for each team ahead of time. The tees can be used as a favor. Nerf footballs are a score, too, for party favors. For concessions, serve hot dogs, hamburgers, wings, and other stadium favorites. Get the concession area game ready with football-inspired tableware and decorations.
Sports-themed desserts
If you're great in the kitchen, top off a sports-themed party with a soccer ball or hockey cake. Another idea is to bake cupcakes and add the appropriate cupcake topper. If you're not creative in the kitchen or strapped for time, order from a local bakery. Another tasty option is to order cookies in the shape of a baseball or hockey skate.
Planning a sports-themed birthday is a perfect pick for any sporty kid. Sports parties are ideal because the activity revolves around the sport. It's also relatively simple to find sports-themed birthday supplies online or at a local party store. Turn the party menu into a concession stand to go along with the sports theme. A sports party can be held at an indoor complex, in a backyard, or even in a park. Sports-themed parties are also a huge score for kids of all ages. For easy favors, think personalized balls in the appropriate sport. Don't forget to designate an adult ref.
Editors' Recommendations