They say breakfast is the most important meal of the day, but according to research, as much as 60% of high school students skip eating breakfast every day. Not only is proper nutrition important in helping kids grow and develop, but it also helps them function properly during school.
Life is busy and getting kids to take the time to eat breakfast before school isn't always easy, but it's important. Try these fast, easy, and cheap breakfast ideas the next time you are out of inspiration for your kid's breakfast.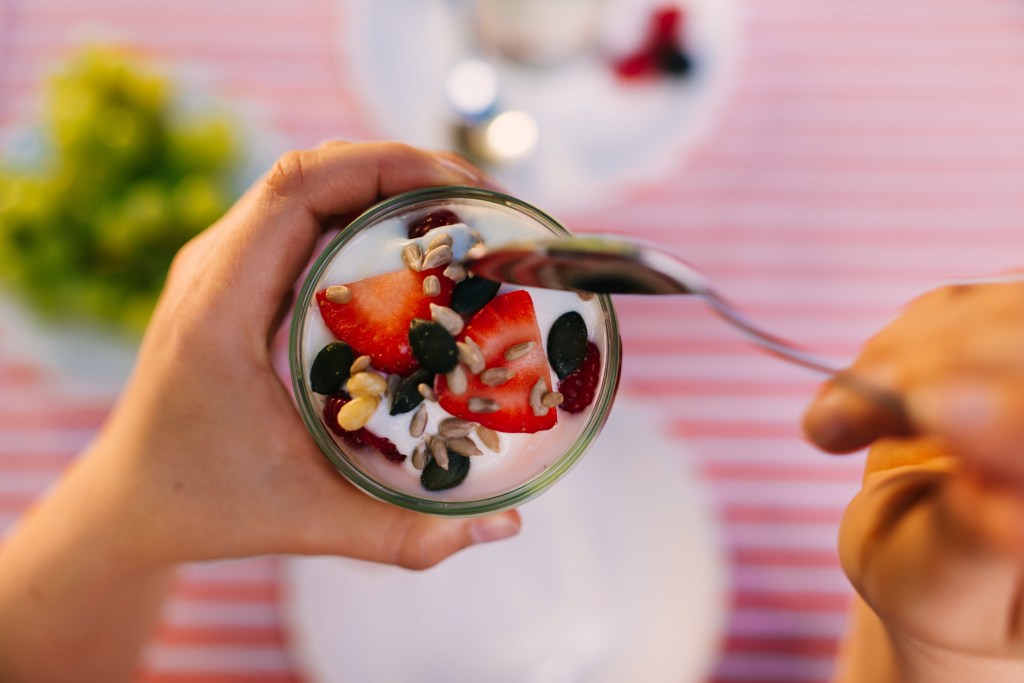 Breakfast on a budget
The beautiful thing about breakfast is that it doesn't have to be expensive to be healthy and delicious. Whether you enjoy a simple piece of fruit, eggs, oatmeal, toast, or cereal, breakfast can be very affordable. And while you may enjoy a big, leisurely breakfast on the weekend, there are plenty of easy and quick options that kids can grab while running out the door that won't break the bank.
Cheap breakfast recipes
If your kids enjoy having something quick to eat in the morning but want something more than a piece of fruit or store-bought granola bar, here are some cheap and quick breakfast recipes that are sure to keep them fueled for the school day.
Fruit and nut bars
Homemade granola bars are great because you can make them ahead of time so the kids can just grab them on their way out the door. This recipe from Woman's Day is loaded with healthy fats from nuts, fruit, and peanut butter that gives your kids 5 grams of protein and 4 grams of fiber per serving. The best part is you probably have all the ingredients for these bars in your pantry already.
Ham and cheese mini quiches
Eggs are super affordable and provide great fuel for kids as they head to school, and these ham and cheese mini quiches from Momables are the perfect make-ahead, grab-and-go breakfast. Made using ham, eggs, Greek yogurt, milk, and cheese, these quiches are simple to make the night before, so your kids can pop them in the microwave for a quick bite before school or grab them on their way out the door in the morning. They take less than 20 minutes in the oven, so if you have the time, you can make them fresh in the morning, too.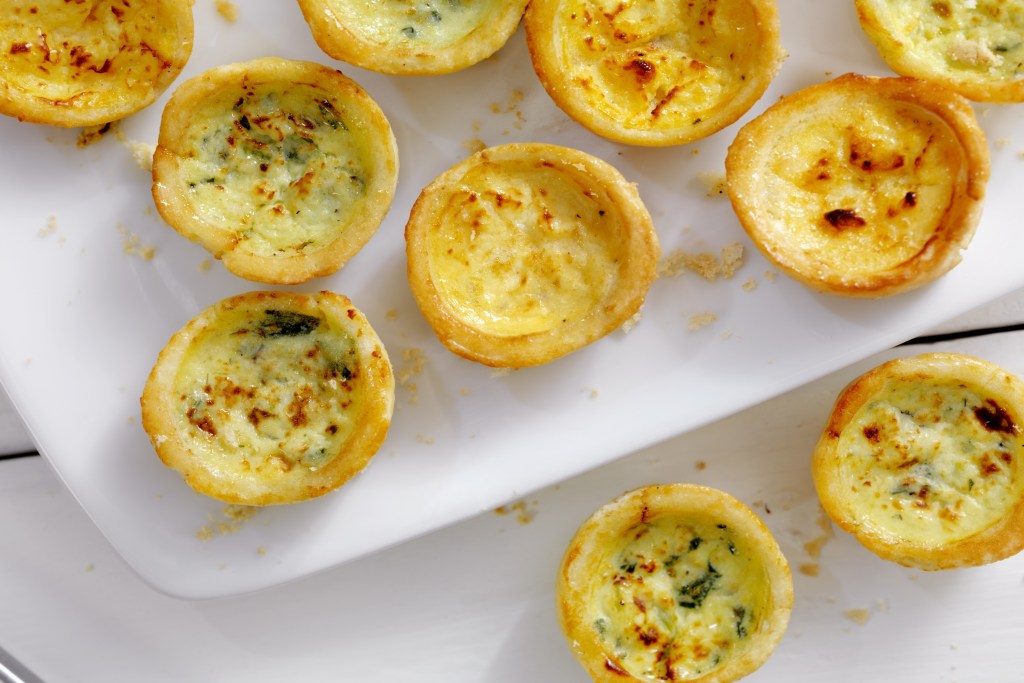 Fruit and yogurt parfaits
Fruit and yogurt parfaits are a great way to prepare a high-protein, low-sugar breakfast for the kids. Simply Sissom suggests layering yogurt with your choice of fresh or frozen berries in a jar before topping it with a spoonful of granola. You can make these parfaits ahead of time and store them in the refrigerator. This also allows you to customize the parfait to your kid's own preferences by changing up the yogurt flavor and berry assortment.
Oatmeal breakfast cookies
Who doesn't love cookies for breakfast? This recipe from Sally's Baking Addiction lets you use up a lot of your pantry staples to make these whole grain, all-natural, gluten-free, and vegan breakfast cookies that contain no refined sugar, oil, or butter. You can make these ahead of time and store them in an airtight container for your kids to enjoy before school or you can freeze them, too. Kids love the convenience of having something they can grab and enjoy quickly and parents love how healthy these are and easy to make.
Freezer breakfast sandwiches
If your kids love a good breakfast sandwich, but you don't have the time in the mornings to make them, these freezer breakfast sandwiches from Tastes Better from Scratch are perfect! The recipe shows you how to make customized breakfast sandwiches for your kids ahead of time, which they can pop in the microwave when ready to enjoy. You can use English muffins, bagels, or toast, as well as any toppings of your choosing.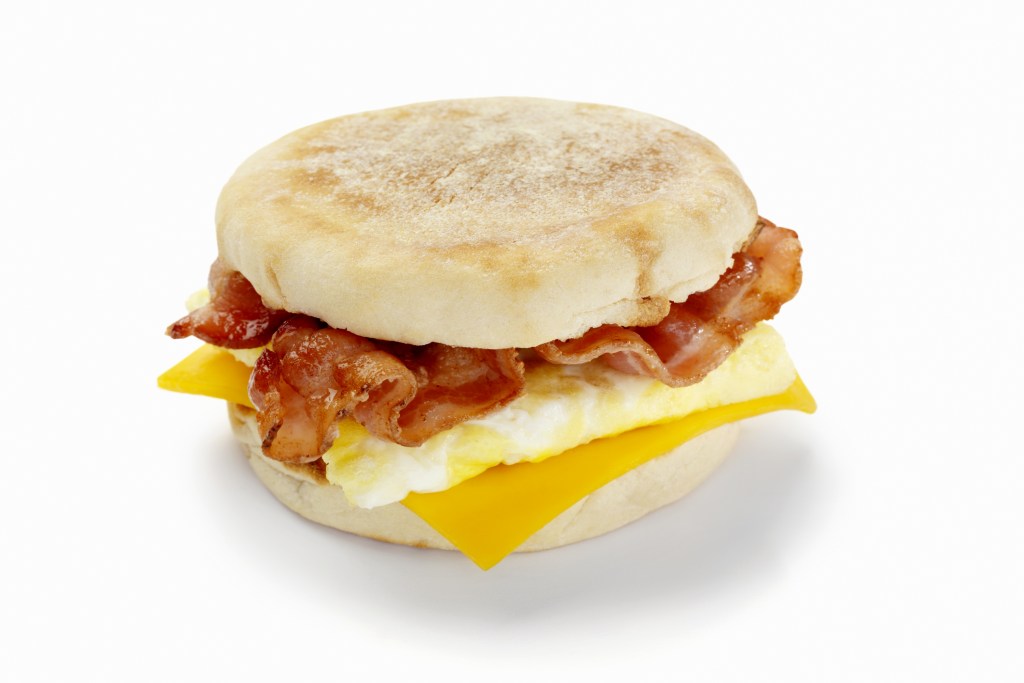 Chocolate chip banana bread overnight oats
Overnight oats are a great way to give your child a breakfast packed full of protein, fiber, and healthy fats. Tasty has many recipes to choose from, but we love these easy and delicious chocolate chip banana bread overnight oats. You and your kids can make these the night before and store them in the refrigeration for up to five days, so you can prepare once and have breakfast for the entire school week.
Fruit smoothies
Fruit smoothies are a great way to give your child a healthy breakfast before heading off to school. Whether you choose to use fresh or frozen fruit, this recipe from Martha Stewart is quick, easy, and inexpensive. If you have fruit in the house that the kids aren't eating, you can pop it in the freezer and use it for smoothies to help eliminate food waste.
Mom's easy breakfast muffins
Muffins are a great grab-and-go snack and this super simple recipe by Yummy Healthy Easy will quickly become a go-to in your house. Made using pantry staples, these muffins are so easy to make that your kids will love them. They can eat them plain or topped with butter, jam, or any topping your kids may prefer.
These recipes prove that breakfast doesn't have to be complicated or expensive. If you've been looking for some new inspiration for easy, quick, and affordable options for your busy family, make sure you give these a try.
Editors' Recommendations