Valentine's Day isn't just for couples. Kids love Valentine's Day too. Remember those parties in school with the red cupcakes and cards from classmates? Kids and teens also enjoy Valentine's Day treats. Valentine's Day is about showing the ones you care for a little love.
This Valentine's Day, skip the boxed candy. Kids usually just squeeze the pieces to find out what's inside and then leave them. Instead of wasting money on candy you don't want them to have, get baking instead. Valentine's Day desserts for kids are a sweet and simple way to show the family how much you care. With these easy Valentine's Day dessert recipes and ideas, you won't have to spend a lot of time in the kitchen either.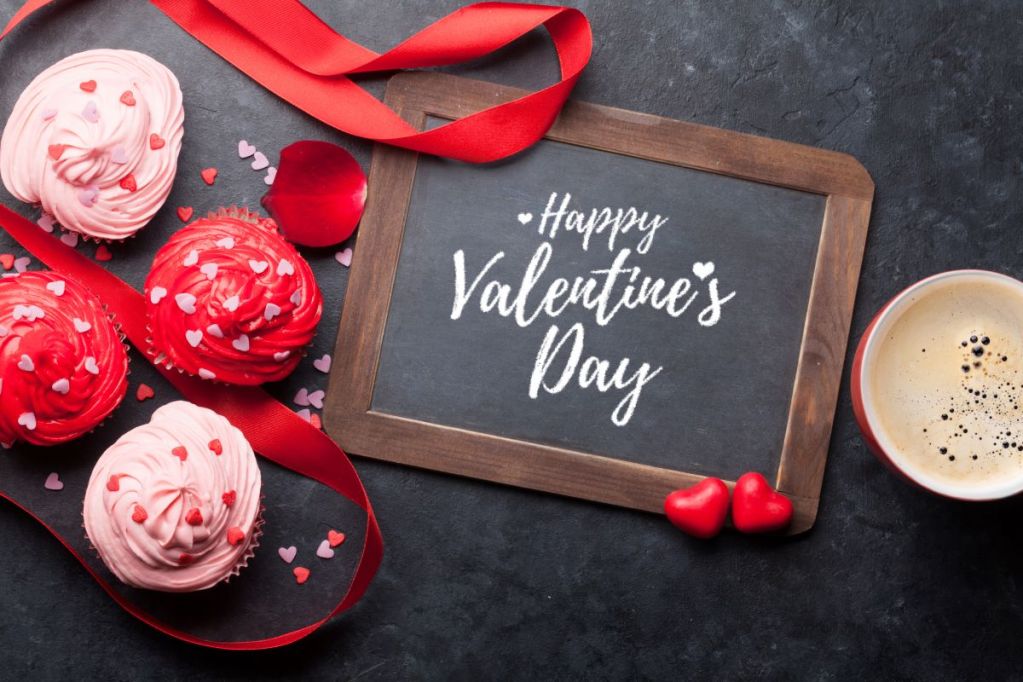 Valentine's Day desserts for kids
You don't have to be an expert baker to make a tasty treat for the family on Valentine's Day. These no-stress recipes are a perfect pick for a Valentine's Day surprise for the kids.
Valentine Oreos
All you need to make this yummy treat for February 14 is a package of Oreos, a bag of pink candy melts, and some sprinkles. Just melt the candy melts according to the package directions either on the stove or in the microwave. Dip the edge of the Oreos into the melted candy, apply a layer of sprinkles, and then allow them to dry before putting the cookies on a plate or into a small gift bag.
Sweetheart cinnamon rolls
Cinnamon rolls are always a kid favorite. So why not make a batch with a Valentine's Day twist? Sweetheart cinnamon rolls make for a wonderful Valentine's Day breakfast treat. All you need is a container of Pillsbury's classic cinnamon rolls. Take apart the cinnamon rolls and arrange them on a cookie sheet in a heart shape. Bake following the package directions. When they come out of the oven, ice them using the icing container. Then, apply a light layer of red or heart sprinkles. Serve warm.
Heart cake
For baking a quick heart cake for Valentine's Day, all you need is a heart-shaped pan. If you're short on time, use a boxed mix for the cake and decorate with white store-bought icing. Decorate by making a border of Hershey's Kisses or apply a layer of sprinkles on top. For a cake from scratch, Pillsbury has a simple yellow cake recipe.
Valentine's Day parfaits
A parfait is always a fun and easy dessert to make. Valentine's Day is the ideal time to make a red and white parfait. The wonderful thing about a parfait is you can make it healthy or sweet and kids will still love it. Parfaits are also quick to make when your time is strapped, but you still want a special dessert. For a healthy parfait, alternate layers of strawberries and Greek yogurt. If you're looking for something a bit sweeter for the kiddos on Valentine's Day, try this recipe from Food.com that uses strawberries or raspberries with vanilla pudding.
Valentine's Day cupcakes
Like a heart cake, baking a dozen cupcakes in honor of Valentine's Day is an easy way to mark February 14. Valentine's Day cupcakes can be as simple as a boxed cake mix with red cupcake liners. Decorate with a container of icing and heart sprinkles. If you have the time and want a fancier cupcake, try this recipe for strawberry chocolate cupcakes from Sugar and Soul.
This Valentine's Day, make a sweet and tasty treat for the kids with one of these easy Valentine's Day desserts. These recipes are simple to make and don't require much time.
Editors' Recommendations