Valentine's Day isn't just for couples anymore. Sure, the day centers around love, but the love incorporates families and friends, too. Parents and caregivers enjoy making February 14 fun for kids by giving cards, treats, and small gifts. In the spirit of celebrating love and caring, kids want to do something special for parents on Valentine's Day. Nothing expresses love and caring more than a homemade present. Homemade gifts come in many forms, but on Valentine's Day, a sweet treat or a meal made with love makes a truly special present. With these easy Valentine's Day recipes, even the youngest of kids, with a bit of help from their siblings, can create a tasty treat for their parents.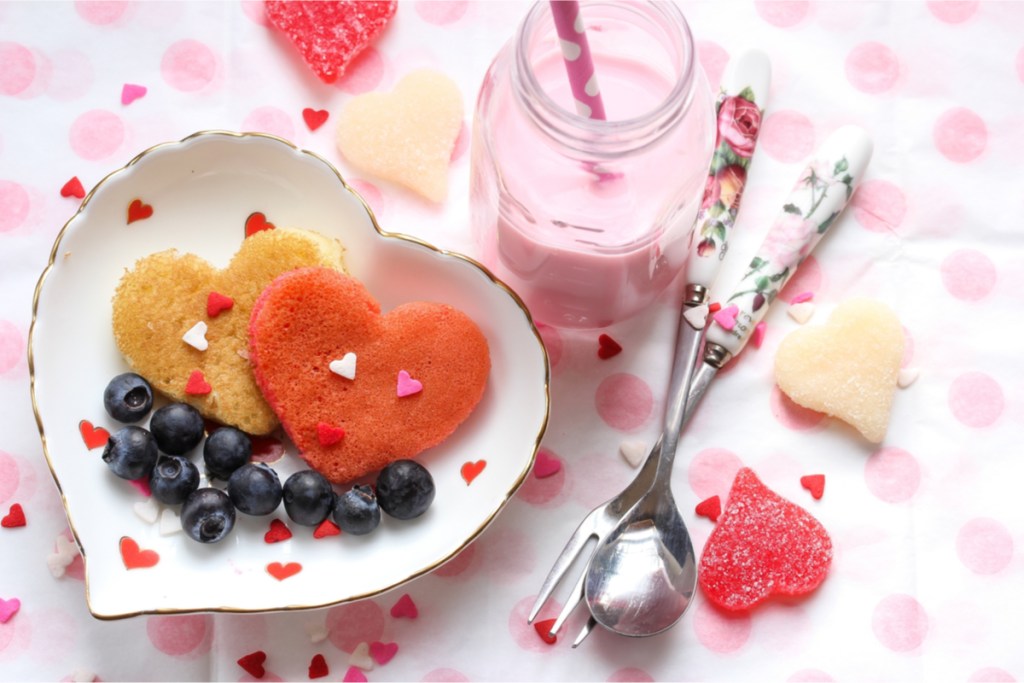 Simple Valentine's Day recipes kids can make
Depending on the ages of the kids in the house, parents aren't usually comfortable with children cooking on the stove or using any major appliances without supervision. Tweens and teens can certainly give a hand in this department. The following recipes are straightforward and don't require a lot of cooking, and parents will certainly appreciate the end result: a Valentine's Day treat made with love.
Valentine's Day overnight oats
Overnight oats are a healthy breakfast and the great thing about this recipe is there isn't any cooking involved. If you're making two servings, double the recipe or make two batches.
Ingredients:
1/3 cup of overnight oats
1/2 cup of milk (almond, regular, or oat)
1 tablespoon of chia seeds
1 tablespoon of almond or any seed butter
honey
strawberries
Directions:
Combine oats, milk, chia seeds, and butter in a bowl or Mason jar.
Mix ingredients.
Cover with lid or aluminum foil and refrigerate overnight.
Top with a drizzle of honey and strawberries in the morning.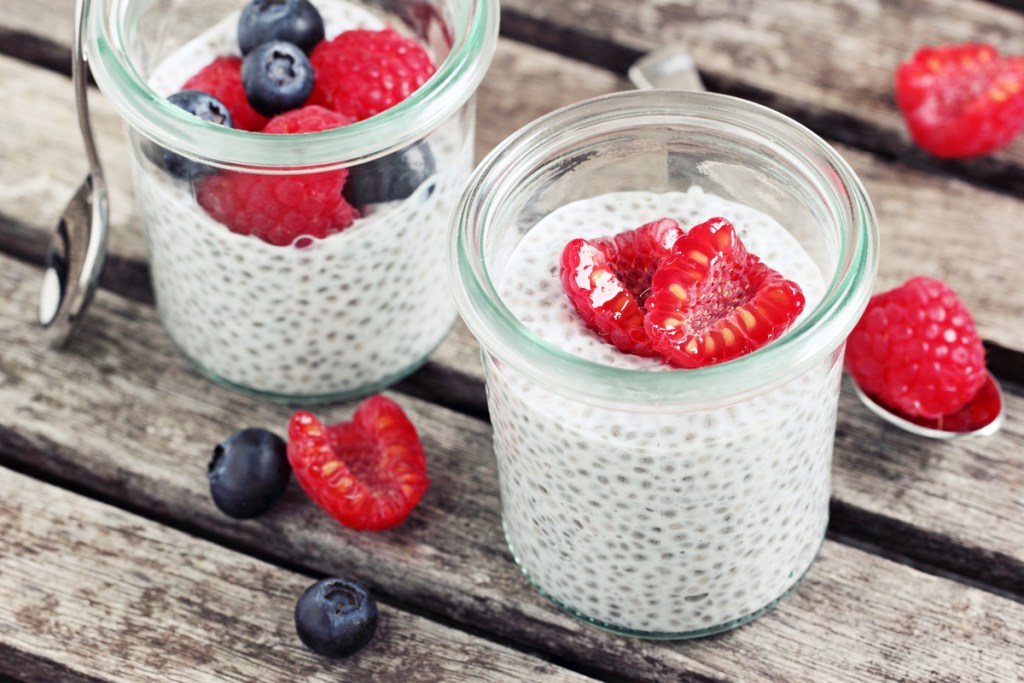 Valentine's Day chia pudding
Chia pudding is another breakfast that scores points in the health department that doesn't require cooking.
Ingredients:
1 1/2 cups of milk (almonds, regular, or oat)
6 tablespoons of chia seeds
1 teaspoon of honey
1 teaspoon of almond or any seed butter
1/2 teaspoon of vanilla extract
Directions:
Combine milk, chia seeds, honey, seed butter, and vanilla extract in a bowl.
Pour inside a Tupperware container and place the lid on.
Refrigerate overnight.
Spoon into bowls.
Top with granola or fruit and serve.
Strawberry banana smoothie
If the blender is an approved appliance for the kids, this is a sweet Valentine's Day treat and not hard to make. Just combine all the ingredients in the blender and pour them into a tall glass.
Ingredients:
cup of frozen bananas
cup of frozen strawberries
cup of milk
1/2 cup of yogurt
Heart-shaped pizza
If the oven or the toaster oven is on the kids-can-use list, all the children need to make heart-shaped pizza is a heart cookie cutter, Pillsbury Classic Pizza Crust, marinara sauce, and mozzarella cheese.
Directions:
Roll out the ready-make pizza crust.
Use the heart-shaped cookie cutter to cut hearts.
Place the hearts on a lightly greased cookie sheet.
Use a spoon to place a layer of marinara sauce on each heart.
Top with mozzarella cheese and add any other toppings parents may enjoy.
Follow the package directions for preheating the oven and cook time.
Oreo ice cream pie
This dessert is super simple to make and is a yummy Valentine's Day treat.
Spoon vanilla ice cream into a pre-made Oreo pie crust. Fill the crust about halfway with ice cream.
Spoon whipped cream over the ice cream layer like icing.
Crush Oreos in a bowl and completely cover the layer of whipped cream.
Using Hershey's Chocolate Syrup, drizzle lines all over the crushed cookies.
Place in the freezer for at least four hours before serving or make ahead.
Heart-shaped toast buffet
For this toast-from-the-heart recipe, all that's needed is a loaf of wheat, multigrain, or white bread, a heart-shaped cookie cutter, and spreads of choice. Using the toaster on the setting of choice, make 6 to 8 slices of toast. Using the heart-shaped cookie cutter, cut a heart in each piece of toast. Arrange the heart toast on a plate. Spread on a variety of favorite toppings like peanut butter, Nutella, jelly, jam, or butter and serve.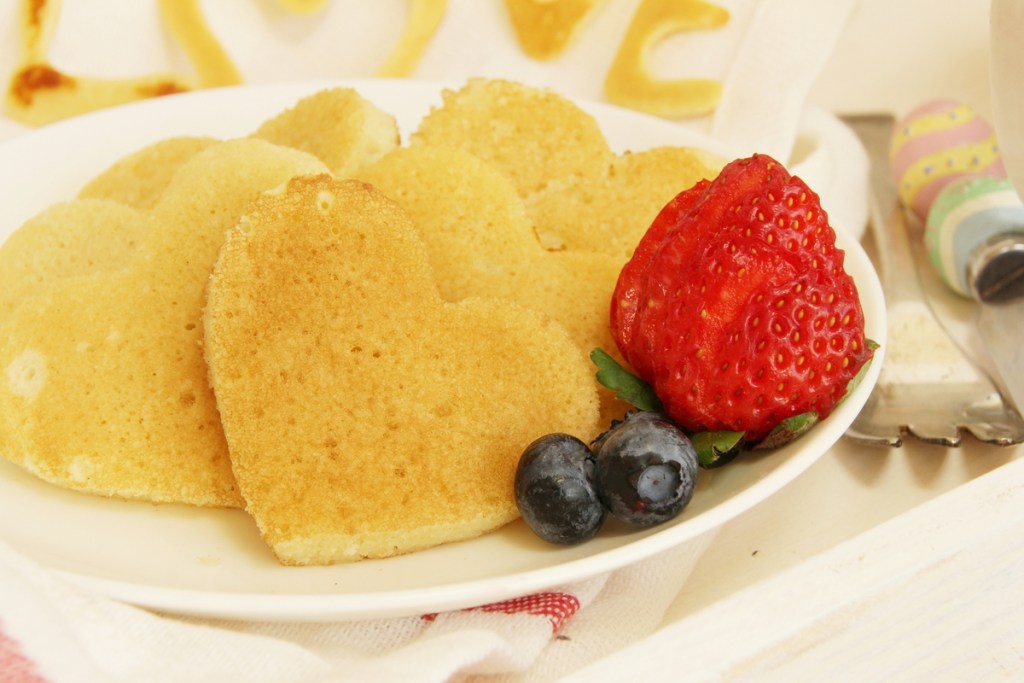 Other Valentine's Day meal ideas
Another fun and toasty Valentine's Day breakfast idea for the kids to make for their parents: Valentine's Day Egg-in-a-Hole Toast. This recipe does involve using the oven, so as long as the oven is on the kid-approved list, get cracking. Worn Slap Out has a kid-friendly recipe for a heartfelt Valentine's Day breakfast.
For a quick and healthy Valentine's Day breakfast, kids can make yogurt parfaits by using plain Greek yogurt and fruit. Blueberries, strawberries, and bananas are yogurt parfait favorites. To make, just use a tall glass or Mason jar and alternate layers of yogurt and fruit. Yogurt starts on the bottom and fruit is the final top layer.
According to the National Retail Foundation, Americans spent over $27 billion to celebrate Valentine's Day in 2020. That's an estimated $200 per person. The amount was up from previous years, which was around $140 per person. Sometimes the best gifts don't come with a large price tag. Instead, they come from the heart. Children, even with their allowance, don't have a big budget but they do have a lot of heart. With these easy Valentine's Day meal ideas, kids can make their parents a special and noteworthy treat to celebrate February 14. All six recipes are kid-friendly and require little or no appliance use or cooking.
Editors' Recommendations