Valentine's Day and its history date back centuries, but it was the English poet Geoffrey Chaucer, author of The Canterbury Tales, who is given credit for linking this holiday to romance in a poem. The oldest valentine dates back to 1415. It was a poem penned by Charles, the Duke of Orléans, to his wife. He was being held in the Tower of London at the time.
Valentine's Day evolved over the years to become a day centered around couples. For grown-ups, the day typically entails flowers, special dinners, and a lot of expectations. Sometimes, those high expectations get derailed, especially when you can't find a sitter for the little ones, which is why a lot of parents have transformed Valentine's Day into a celebration of family love instead.
School-age children have been having fun with Valentine's Day for a long time. It's a day to wear red, exchange cards with friends and classmates, and of course there are always cupcakes. So why not skip the February 14 dinner reservations this year and the hassle of securing a sitter on a night when the rates rise in favor of some family-friendly Valentine's Day fun? Here are five festive ways to mark Valentine's Day as a family.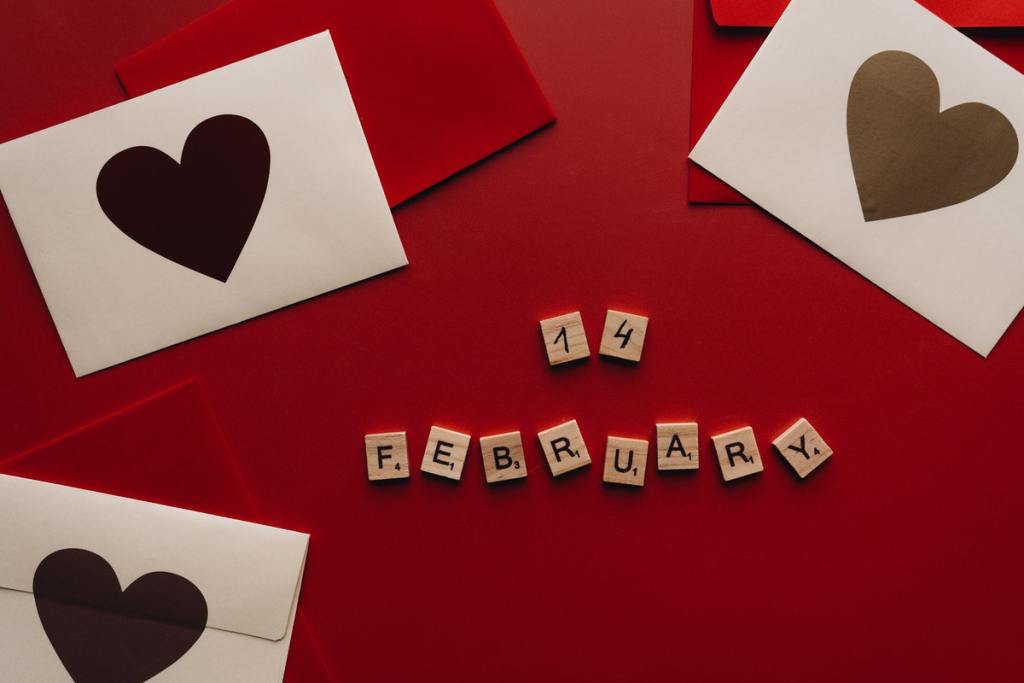 Making valentines for seniors and service members
Kids love making and getting valentines whether it's the store-brought themed cards or handmade ones. Even adults love getting valentines, but there are a lot of folks left feeling a little like Charlie Brown on February 14 with empty mailboxes. A great Valentine's Day family activity that teaches children about the joys of giving is to gather around the kitchen table and craft valentines to send to active service members, elderly neighbors, empty-nesters, or residents of a nearby assisted-living facility.
Make simple valentines with construction paper heart cutouts and decorate with stickers, stamps, crayons, or markers in the days leading up to Valentine's Day. If you have elderly neighbors or empty-nesters in your neighborhood, leave a valentine in their mailboxes or drop off the valentines at your local senior center. For active service members, an area VFW or American Legion Post will know where to send the cards so they will reach servicemen and women from your community.
Family members can also make homemade valentines for each other and have a special valentine exchange on February 14.
Go red
The house always looks a bit sad once the holidays are over, so deck the halls once February rolls around with red to welcome Valentine's Day. Dollar and craft stores usually have lots of cute and inexpensive Valentine's Day decorations on hand in January. When the day arrives, have the whole family wear something red and have a crimson day. Start off the morning with heart-shaped pancakes (add red food coloring to the mix if you like) and strawberries. For lunch, have a fruit salad featuring red fruit favorites like cherries, apples, and watermelon. Serve up pizza for dinner with red velvet cake for desert. A lot of local pizzerias get into the spirit by making heart-shaped pizzas on Valentine's Day. You can make your own, too, by getting ready-made pizza dough at the supermarket. Do personal heart-shaped pizzas and have everyone add their own toppings.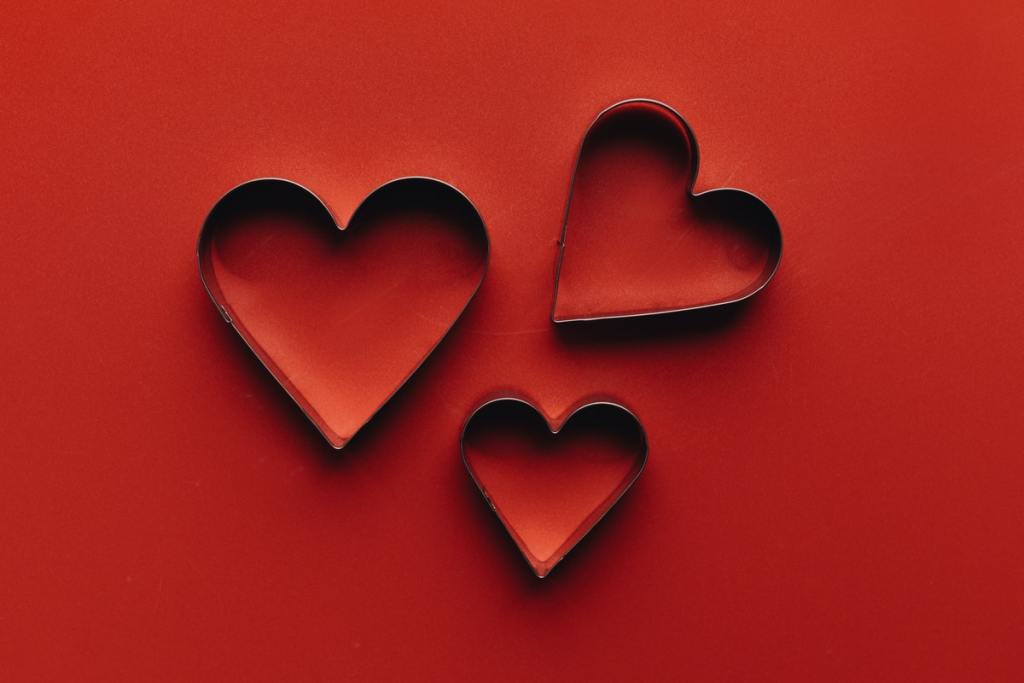 Valentine's Day read-a-thon
Movie nights are of course popular with the kiddos, but there aren't that many Valentine's Day-themed movies children are going to get into. Take a break from the screen, grab the popcorn and a heart-shaped box of chocolates to settle in for a February 14 read aloud of Valentine's Day-themed children's books.
Your local library should have a bunch of titles to choose from, as will area bookstores. Great Valentine's Day titles to share with your kids include:
The Day It Rained Hearts by Felicia Bond
The Biggest Valentine Ever by Steven Kroll
Junie B. Jones and the Mushy Gushy Valentime by Barbara Park
Happy Valentine's Day, Mouse! by Laura Numeroff and Felicia Bond
The Valentine Bears by Eve Bunting and Jan Brett
Roses Are Pink, Your Feet Really Stink by Diane de Groat
Valentine's Day scavenger hunt
Scavenger hunts are a kid favorite, and adults get into them, too, so why not have a Valentine's Day scavenger hunt to commemorate February 14? Have one with just your family or get other families on board and make it a group event. Bundle everyone up if Valentine's Day temperatures in your area are cold and head out into the neighborhood to try to locate the items on the list. If Mother Nature serves up an awful day, you can hop into the car instead. For group scavenger hunts, text or share the list on social media. The family with the quickest time finding all the items gets a paper heart.
Valentine's Day scavenger hunt list (There are 14 items in honor of February 14)
Red house
Red door
Red car
Red truck
Heart
Red flower
Red tree or bush
Red hat
Red coat
Red mailbox
Red number
Red sign
Stop sign
Red letter
Bonus item — Cupid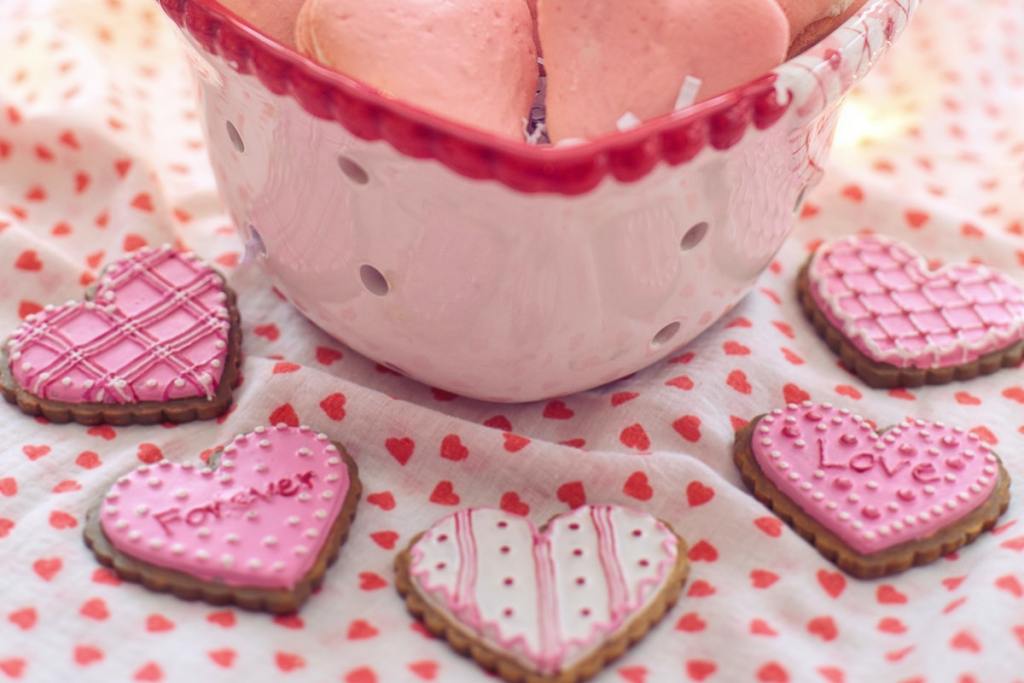 Valentine's Day cookie exchange
Holiday cookies can be delicious DIY Valentine treats. Holiday cookie exchanges are a blast. So, extend that fun into winter by holding a Valentine's Day cookie exchange with friends, neighbors, or family. Cookie exchanges are a snap to organize:
Make a guest list, checking twice to be sure all participants are in. Share by group text or social media.
Every guest makes a dozen or half dozen cookies for each family on the list (if there's a lot of invites, do a half dozen).
Cookies are exchanged at a party or designated location. (If a group party isn't possible, wrap cookies up in a decorative bag and do a porch drop-off).
Celebrating Valentine's Day as a family even if you have teens is a joyful way to mark February 14. Sharing the love with others in the community spreads smiles and kindness that leaves everyone feeling good. Having a group Valentine's Day celebration doesn't mean you and your significant other can't carve out a bit of couple time though. Instead of the usual, overpriced Valentine's Day reservation battle and flower order, set up a pre- or post-Valentine's Day breakfast date.
If your children are school-age, arrange work schedules for a sweetheart breakfast together at your favorite restaurant or try a new one. For parents of smaller kids, ask a grandparent or friend to watch the kids. Sometimes, getting a babysitter in the morning hours can be easier, and remember simple and heartfelt gestures often make a lasting impression.
Happy Valentine's Day!
Editors' Recommendations