Whether you don't want to push gender norms on your baby or you're not sure of your baby's sex yet, a neutral palette for a nursery is fashionable and practical. If you don't know your baby's personality yet and want to keep it a calming space for you and them, going neutral is a safe bet. You can add pops of color in a mobile, rocking chair, wall decorations, and crib bedding that you can change out much more easily than a wall color. And if you have a neutral wall, you can change out any of those features for different colors or even a new theme anytime.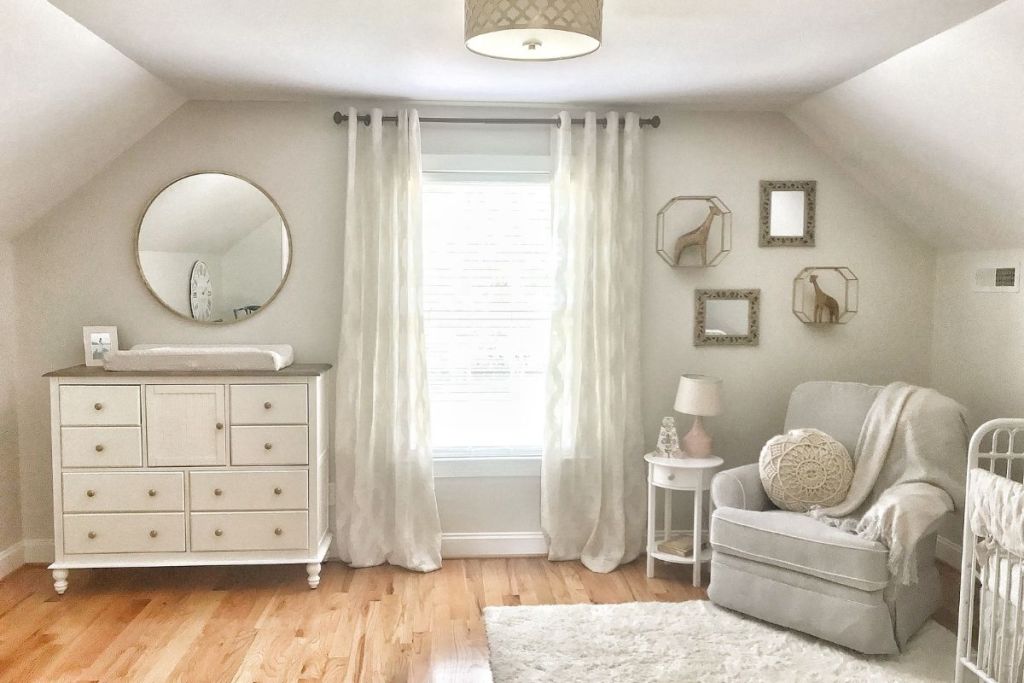 Neutral doesn't mean just white
Not using pink or blue doesn't mean you can't use any color. Green and yellow are classics for unisex nurseries, but what about tan or gray or even orange or teal?
The real magic is in a color combo, maybe even with a pattern on the wall. Here are some exciting ideas:
Mint and navy
Gray and gold
Aqua and yellow
Gray and aqua
Yellow and gray
Black and white
Teal and yellow
White and gold
Any pastel will give a feeling that invokes "baby" and can easily be combined with beige, gray, or white for a classy look. The pastel will keep a muted tone as opposed to a bright and bold color that wouldn't be very neutral anymore. If you want just gender-neutral and not neutral itself, feel free to go bright! The advantage to a softer palette is the calming effect of a place intended for sleep and the ability to swap out decor while still having a base that won't clash.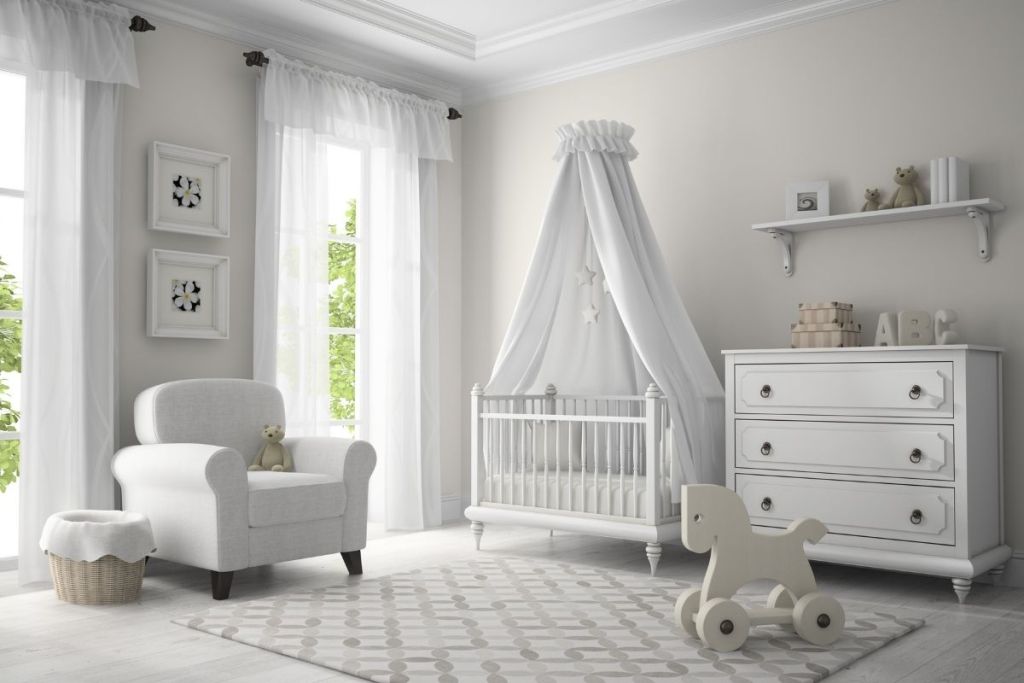 Themes beyond pink and blue
Gender isn't a theme, so choosing a gender-neutral nursery still lets you have lots of fun with the decor. Consider these gender-neutral nursery theme ideas:
Nautical (ships, anchors, navy and white)
Beach (seashells, starfish, beige)
Nighttime (moons, stars, navy)
Forest (bears, trees, owls, green and brown)
For many nesting parents, finding every little thing that is in line with the nursery theme can be an enjoyable way to wait for Baby's arrival. You can bring all of this in with these decor elements:
Color of the crib, dresser, rocking chair, and changing table
Decals for walls and ceiling
Color and pattern of crib sheets
Color and pattern of changing-pad covers
Wall art
Wall mural
Throw pillows
Area rug
Curtains
It's also possible to be very subtle and choose one item — like stars — and bring that one motif back in a throw pillow and a few decals, but not everywhere you look. No matter how all-out you go, you will be choosing the color of all of these items (except a few nonessential items like throw pillows you can skip if keeping things simple), even if that color is white. Remember that all of these items will add up to be the feel of the nursery, so don't get clashing items.
Going theme-free
The freedom of a neutral baby nursery is to choose not to go the way of any theme and keep things very simple, which can be stress-free for you and calming for the baby, too. A pure bright white wall will get scuffed and dirty easily and may be a bit stark, but a beige could accomplish the same neutral feeling but with some warmth. You could choose a color palette like beige and white, and get all of the furniture in one of the two hues you've chosen and call it a day. Color will come in through crib sheets and small ways like that you didn't even think of, and the space will be primed for your baby to put their own spin on it when they're a preschooler.
You can still make the space inviting with a brown teddy bear and other items in your theme-free palette. Filling the space with photos of the baby's parents that can be replaced with family photos will make the space especially personal and comfort your baby, as well. You can also put glow-in-the-dark stars on the ceiling above the crib or other elements that don't need a full-on theme to give the room some character.
Choosing a neutral baby nursery can be a relief because you don't need to think of redecorating in six months when you're sick of the seaside theme or when your two-year-old wants only dinosaurs (that don't match well with outer space). Chances are, you'll be grateful for your classic gray wall in the long run.
Editors' Recommendations