Salmon is a healthy food for the entire family. It's rich in omega-3, protein, vitamin B, selenium, and more. The health benefits to kids are numerous. Salmon contributes to bone health, brain development, the immune system, and may help prevent weight gain in adulthood, which works to stave off heart disease. Of course, tell the children they should eat salmon because it's good for them and you won't get a resounding seal of approval. More likely, the kids will make a face or worse, complain.
Thankfully, there are many salmon recipes kids will eat voluntarily and many you can make in your Instant Pot. The Instant Pot is a great addition to the kitchen arsenal, especially for busy families on the go. It also helps you get a healthy meal on the table in less time. Salmon is a versatile fish and you don't just have to grill it. You can make a tasty salmon dish right in your Instant Pot.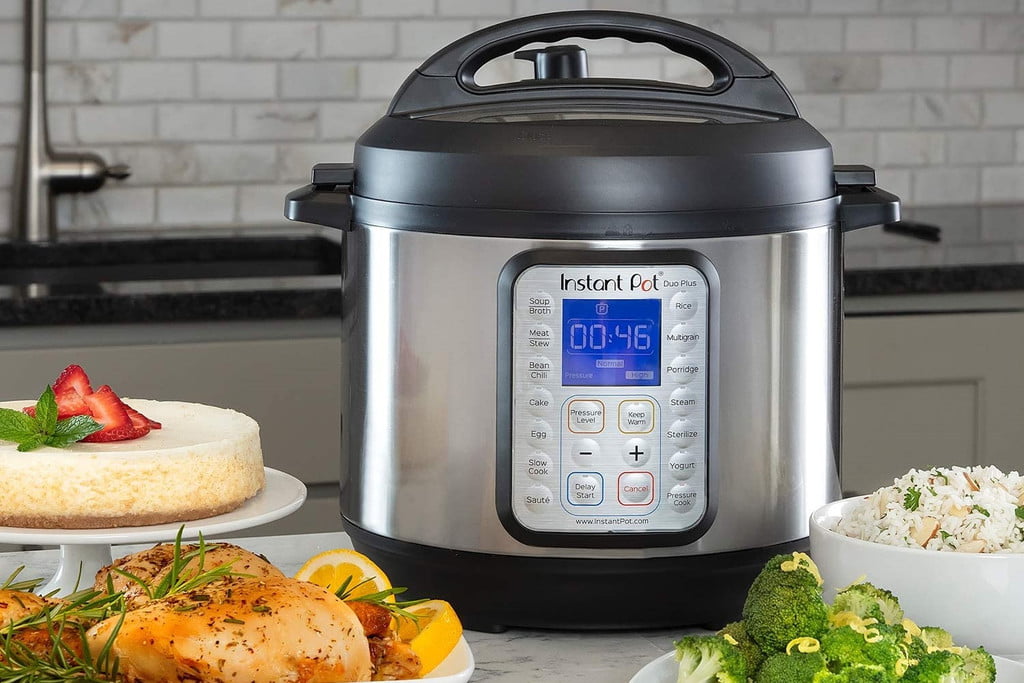 How to cook salmon in an Instant Pot
The Instant Pot is a perfect pick for cooking salmon because the fish comes out super tender. The first step to cooking salmon is to add a cup of water or liquid to the Instant Pot. You can use vegetable or chicken stock in place of water in Instant Pot salmon recipes. Next, place the rack inside. Season the salmon to taste or according to the recipe and place the fillets skin side down on the rack. Now, the salmon fillets are ready to cook.
How long to cook salmon in an Instant Pot
The cooking time for your salmon in an Instant Pot begins once the appliance has properly pressurized according to your model's directions. Typically, it takes about 10 minutes for an Instant Pot to pressurize. Cook time is 3 minutes for fresh salmon and 5 minutes for frozen salmon.
Can you cook vegetables with salmon in the Instant Pot?
The short answer is yes. You can cook veggies and salmon in the Instant Pot at the same time. However, you may run into mushy vegetables. For firmer vegetables, cook them separately. If the family doesn't mind soft veggies, cook both in the Instant Pot.
Instant Pot salmon and potatoes
A simple and kid-friendly meal to make in the Instant Pot is salmon and potatoes. It's a healthy, complete meal the whole family will love. Cooking with Curls has a tasty recipe for Instant Pot salmon and potatoes that includes spinach.
The potatoes cook in the bottom of the Instant Pot while the salmon sizzles on the rack above. Once the salmon cooks after 3 minutes, release the pressure manually before removing the salmon. Set it aside and then use the Instant Pot to saute the potatoes and spinach.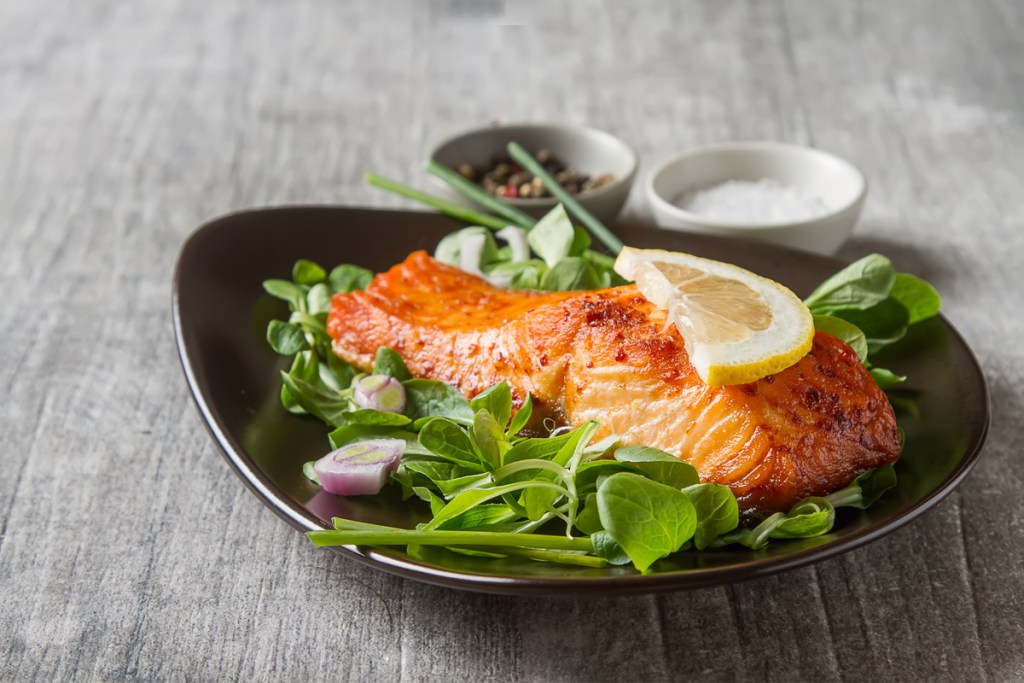 Instant Pot lemon garlic salmon
If the Instant Pot salmon and potatoes is a hit, perhaps it's time to add salmon into the regular meal rotation. One way is to make Instant Pot salmon and then pair it with one of your child's favorite sides. Pasta is always a hit with kids, as is mac and cheese.
The Natural Nurturer dishes out a delicious Instant Pot lemon garlic salmon recipe that goes perfectly with pasta. Make a salad or a veggie side to add in the greens. This recipe uses frozen salmon, which is typically cheaper than fresh. You can make the dish with either, though.
Instant Pot creamy salmon pasta
Another salmon meal children won't turn their noses up at is a dish combining salmon with the always kids-friendly pasta. The great thing about Instant Pot recipes is you can make stand-alone dishes, which as busy parents know is a huge time saver.
Imagelicious has an inviting Instant Pot creamy salmon pasta recipe the entire family will enjoy. The recipe uses frozen salmon. Don't worry if you forget to take it out the night before. With the Instant Pot, frozen salmon doesn't need defrosting.
Instant Pot salmon and rice
Rice is a go-to side with some kids. So if you want to change up a salmon meal, substitute rice for pasta with this easy and appetizing Instant Pot salmon and rice recipe from Clean Eating Kitchen. With six ingredients, you'll have a complete and healthy meal to put on the table.
Instant Pot salmon and mashed potatoes
Mashed potatoes is a dinner staple, but it can be a time-consuming side dish to make. With this Instant Pot salmon and mashed potatoes recipe from Foxes Love Lemons, you can cook both together. All you need to do while they're cooking is toss a salad or cook a veggie.
Just like with the Cooking with Curls Instant Pot salmon and potatoes recipe, the potatoes cook on the bottom and the salmon goes on the rack. In 3 minutes, you'll have a scrumptious dinner that's ideal for those busy practice nights.
If you're looking to bring a new protein to the table, salmon is an excellent choice. Salmon offers health benefits to children, teens, and adults. Of course, if your kids don't like trying new foods, you might be reluctant to make a salmon dish. These five Instant Pot salmon recipes are tasty and healthy. You'll be surprised how quickly salmon will become a go-to meal for the family. With an Instant Pot, you'll be able to cook a fresh or frozen salmon dish with ease.
Editors' Recommendations