Cooking for the family isn't easy, especially with those busy schedules. Making meals everyone will eat is even more difficult. Of course, appliances do go beyond the traditional stovetop and oven. They are slow cookers, crockpots, fryers, and more that cut cooking time, but have you met the Instant Pot? If not, then read on. The Instant Pot is one appliance you'll want to add to your cooking arsenal.
What exactly is an Instant Pot and will using one make meal-making easier and quicker? An Instant Pot is a versatile pressure cooker that can do exactly what appliances like a crockpot can do in less time. Just how flexible is an Instant Pot? Well, you can use it to steam, saute, boil eggs, make yogurt, cook rice, and more. That's pretty versatile.
The Instant Pot also doubles as a slow cooker. Of course, there are different models available that do certain things. Once you find the model that works best for your family's mealtime needs, there are healthy Instant Pot recipes to wow everyone in the house. There are even healthy Instant Pot recipes even the pickiest eaters will actually eat.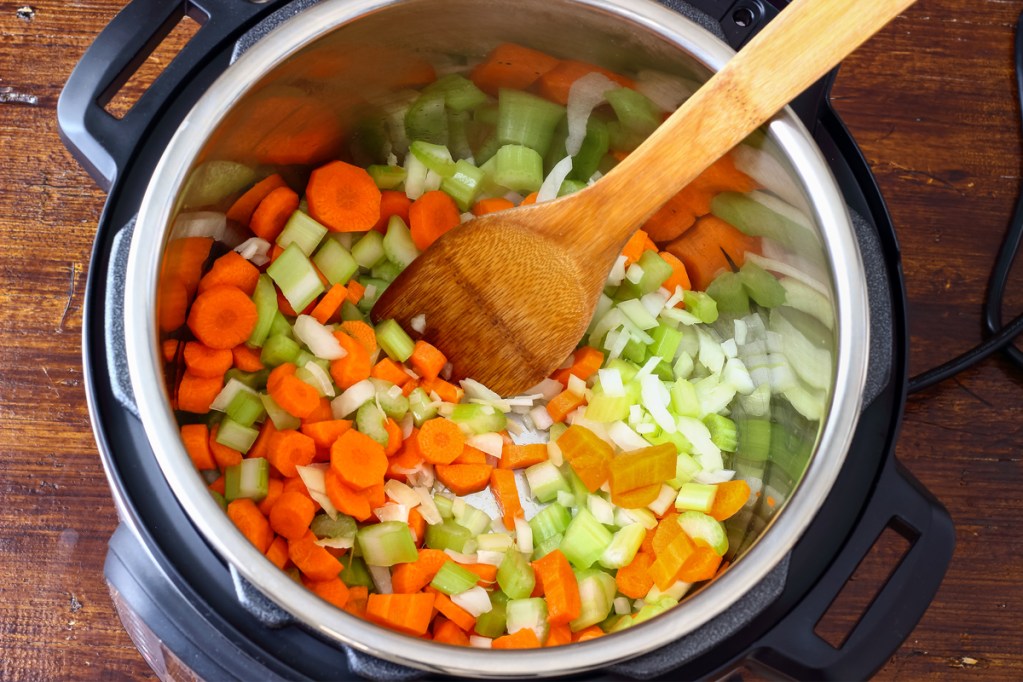 How does an Instant Pot work?
Instant Pots work by using pressure cooking. Pressure cooking gets meals ready in less time, thanks to high pressurized conditions inside the appliance. Since Instant Pots are pressure cookers, it's important to follow the directions carefully and keep safety tips in mind to avoid burns and accidents.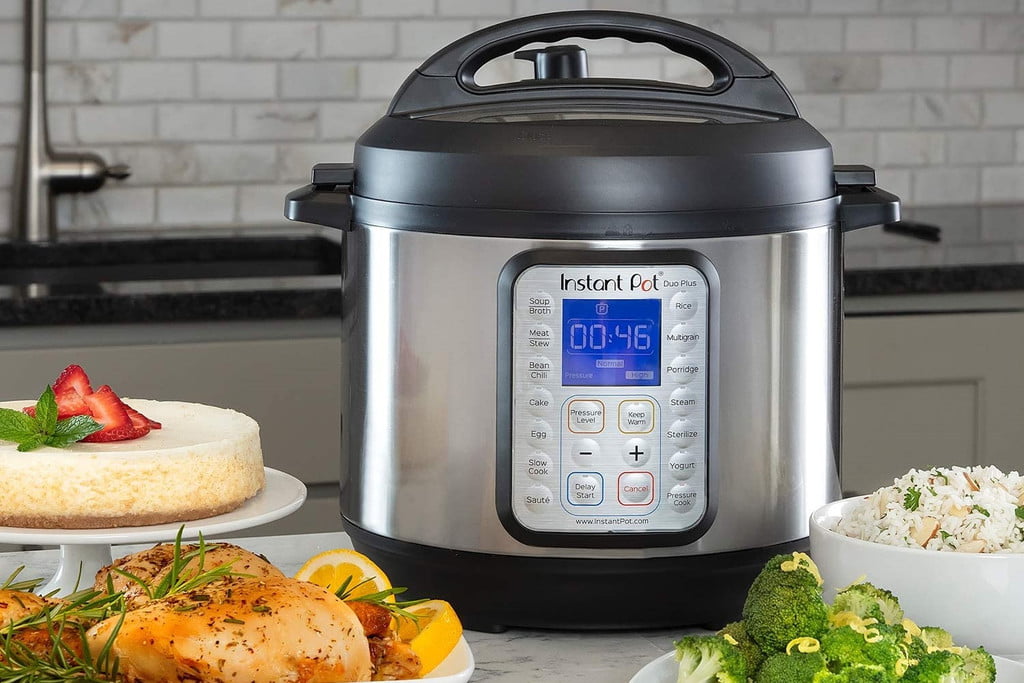 Instant Pot do's and don'ts
When using any kitchen cooking appliance, always follow the directions. It is especially important with Instant Pots. When using one, take these dos and don'ts into account.
Don't overfill.
Do secure the lid properly before starting.
Don't touch the lid while cooking. Unlike other cooking methods; let the Instant Pot cook. There isn't any need to stir
Do allow the Instant Pot to depressurize completely before opening.
Do avoid the steam.

Healthy Instant Pot recipes
Now, that we know what an Instant Pot is and what it can do as well as some safety tips, let's get cooking with these healthy Instant Pot recipes the whole family will enjoy.
Spaghetti is a kid staple and a tasty dinner. With this Instant Pot recipe from Kristine's Kitchen blog, you can whip up a spaghetti dinner with meat sauce using just five ingredients in one pot. Even better is the time involved. Dinner can be ready in around 15 minutes.
Chicken and rice is a nutritious and delicious dinner and with Kristine's Kitchen Blog's easy recipe, dinner can be on the table in about 35 minutes. The chicken, brown rice, and veggies all cook together at the same time in the Instant Pot.
Yummy lasagna in 30 minutes? Check out Olena's recipe for this simple Instant Pot lasagna recipe on her I Real Food Blog. You'll love the healthy ingredients like spinach, and even better, is the taste the whole family will savor.
You can't go wrong with a classic and a kid staple! Mac and cheese are a favorite in many households. Boxed versions may be quick, but they're not the healthiest. With this Instant Pot recipe from I Real Food, a flavorful mac and cheese dinner is on the table in 15 minutes. The recipe also offers up variations to make the mac and cheese healthier by using vegetable broth and yogurt in place of milk.
For a hearty and delectable Meatless Monday meal, try Fit Foodie Finds' simple recipe for vegetarian chili. Chili typically needs to simmer on the stove, but not with the Instant Pot. Making this chili won't take long. Fit Foodie Finds' also offers up a helpful tip on how to cut down on the time it takes for the Instant Pot to pressurize.
Oatmeal is a healthy and inviting breakfast, but those packages where you just add water don't look too appetizing. With this Instant Pot recipe from Fit Foodie Finds, you can make oatmeal for the entire family with only three ingredients in around 30 minutes. For picky eaters, try enticing toppings like fruit, honey, or nuts.
Pasta, cheese, and chicken are typically family-friendly dinnertime ingredients. All three combine in this Cheesy Chicken Pasta dish put together by Food N Service. It's also relatively quick to whip up in the Instant Pot. Including the prep and heat-up time, dinner can be on the table in 30 minutes. Pair with a salad to add in the veggies.
Tacos are a family dinner mainstay because the dish is healthy and easy to prepare. Change up the protein for Taco Tuesdays with an Instant Pot shredded chicken recipe from Family Fresh Meals. This shredded chicken recipe is also extremely versatile. It can go in hard or soft tacos, enchiladas, or over rice. The chicken is also yummy on its own too with rice and veggies on the side.

What sets the Instant Pot apart?
The main difference between the Instant Pot and other slow cookers is that the Instant Pot does what other appliances in the kitchen do in less time. Thanks to the highly pressurized conditions inside the Instant Pot, the food cooks quicker than in the oven, on the stove, or even in a Crock-Pot.
Depending on the model you decide on, an Instant Pot can serve as a slow cooker, microwave, steamer, and more. You can use the Instant Pot as a rice cooker and even to make yogurt. Probably the best feature is the time involved in putting a meal together. With an Instant Pot, you combine all the ingredients into the pot, follow the recipe directions, sit back, and let it cook.
Busy parents will certainly appreciate spending less time in the kitchen preparing meals. If you don't already have an Instant Pot, take a look at which functions best suit your family before purchasing. Always be sure to pay attention to the Instant Pot's directions in order to avoid burns and other kitchen accidents which can cause injury.
Editors' Recommendations