There is definitely a "sweet spot" when it comes to winter weather. It can either be time to embrace your inner Queen Elsa and truly enjoy all the cold weather and snow has to offer, or it can be so frigid and cold that everyone would be happier indoors. And whether it's the weather or the newest Covid surge forcing you indoors, you can still have fun and enjoy the winter season.
Coming up with new, fun, and easy winter crafts for the kids is one way to keep them from being bored while stuck indoors. If you've been looking for some new inspiration to step up your craft game during the long, cold winter season, try these winter crafts for kids on your next snow day.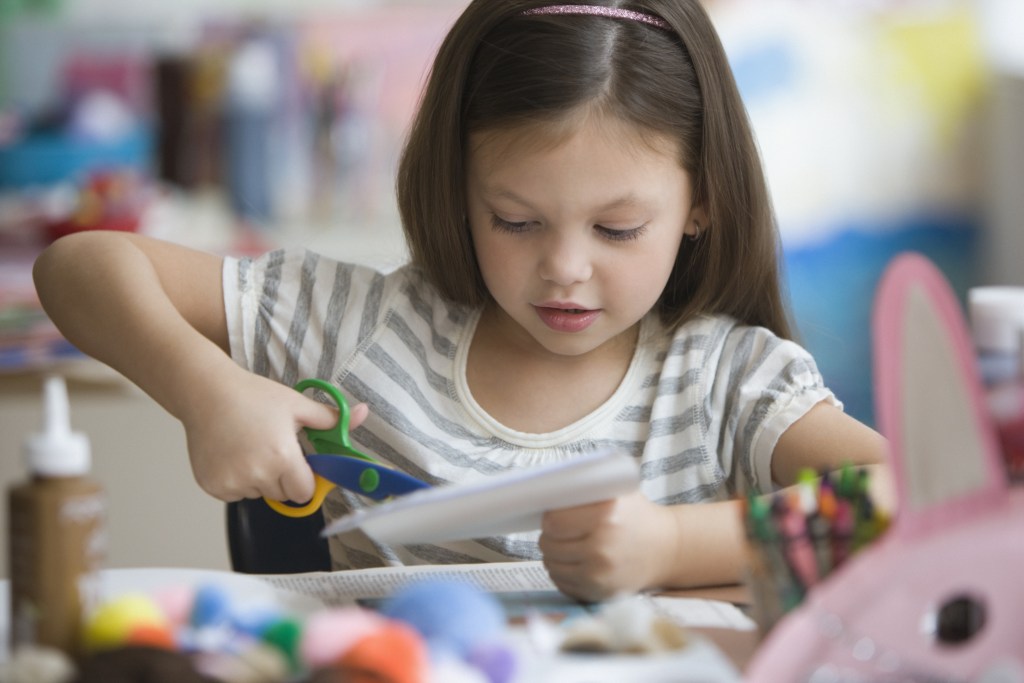 Ice wreath bird feeder
This craft, made by Hand On As We Grow shows how you can use staples from your pantry and a bundt pan to create a super cool bird feeder that your kids will not only love to make but will also love to watch as the birds feed on it. The recipe is simple: you just mix a variety of nuts, grains, and cereals, and any seeds you may have on hand and pour it into a bundt pan. You then just add some water and let it freeze. Once the "wreath" is frozen you can hang it from a branch with a ribbon, or simply set it outside and watch as your wreath brings all the birds to the yard!
Homemade playdough
It can be a bit frustrating to constantly buy playdough only to have your kids mix the colors or leave the lids off, allowing it to dry out! This homemade playdough recipe from Domestic Superhero allows you to make your own playdough and customize the colors. This is a great way to get your kids involved and allow them to create their own rainbow of playdough. All you need is some flour, cream of tartar, salt, and food coloring and your kids can not only get crafty with their new, homemade playdough but they can get creative while making it! In addition to customizing their colors, they can also add crafting items such as glitter or essential oils to really get creative.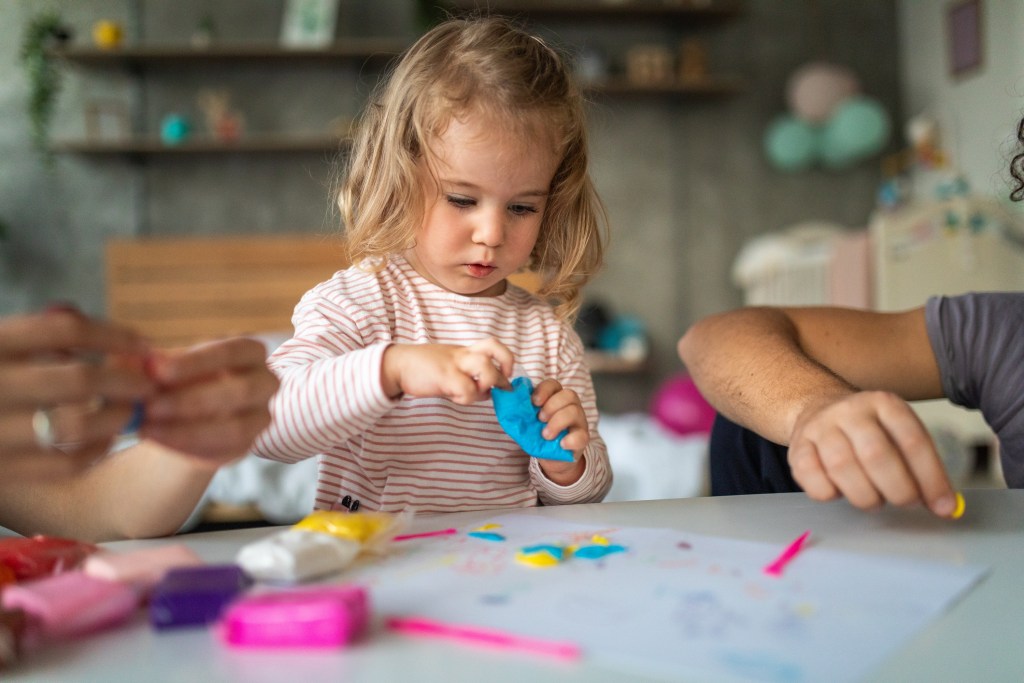 Snow painting
Creating a snow painting is a great way to get the kids outside for a bit and let them get crafty. What makes this craft even better is that it's ideal for kids of all ages so everyone can participate. This recipe from Mommy Poppins shows just how easy — and inexpensive — it can be to get creative in the snow. All you need is some snow, water, food coloring, and a few spray bottles and you can create endless masterpieces outside. You can also fill plastic bags with colored water to help create different designs in the snow. If you want to avoid heading outside completely you can just use regular paper, water, food coloring, and squirt bottles and let your kids get creative inside.
Build a gingerbread house
The holidays may officially be over but that doesn't mean you can't build a gingerbread house! After Christmas is a great time to pick up some of those prepared gingerbread house kits on sale at your local big-box retailer, grocery store, or local craft store and keep them handy for when your kids are bored. They can work alone or in teams, depending on their ages, and get as creative as possible. You can even help them whip up some extra icing of their own if they need it, and use any leftover decorating supplies from your holiday baking you may have in your pantry.
Homemade snowglobes
Creating homemade snowglobes, like these from PBS, are a great way to use up all those jars you've been saving to recycle. You will need glass jars, plastic figurines, LEGO, or any other small item your child may wish to use, crafting supplies like glitter and sequins, water, glue, a spoon, and glycerin (if you have it). Your kids can then choose which figurines and decorations they want to put in their jars. Once they've finished creating their snowglobe they just screw the lid of the jar on and watch as their creation comes to life. They can make as many snowglobes as they have jars, with different options for each one.
Get creative!
It can be frustrating for kids to be stuck inside on a snow day, but with a little creativity, you can keep them occupied and inspired for hours. Stock up on the supplies you'll need to make your favorite crafts so the next time you need something fun to do inside, you're prepared.
Editors' Recommendations