This is a big task, parents. Finding a gift worthy of your teenager takes bravery, courage, and maybe some liquid luck. You never know what your teen is going to appreciate as a gift and what will get shoved under their bed the second they get in their room.
Of course you can always ask your child, but if they give you their famous shoulder-shrug-and-grunt combo, then hit you with an "I don't care" at the end, check out some of these ideas for inspiration.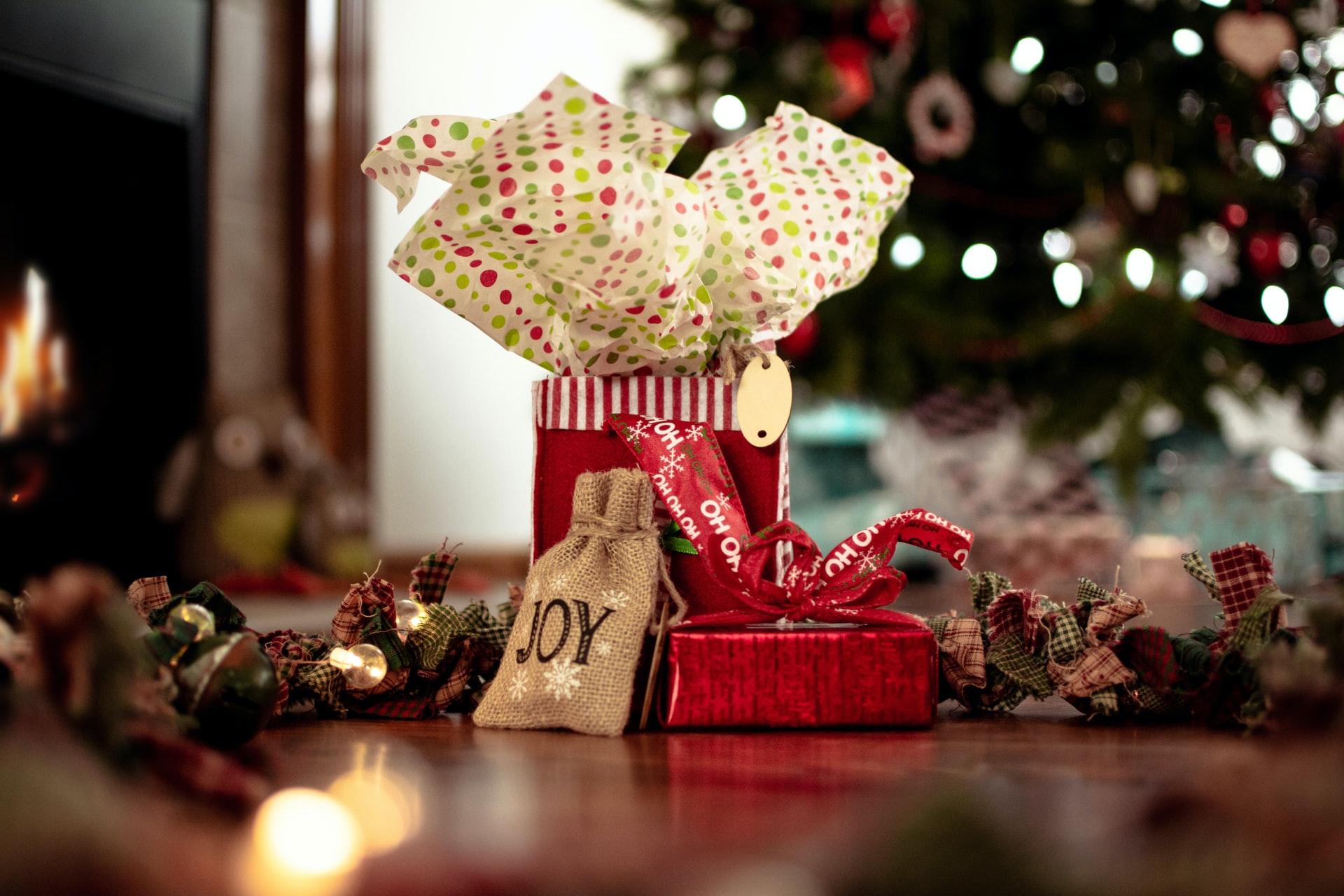 For the techy teen
If your teen is addicted to their phone (silly to ask, we know), then there are some fun accessories you can get them for Christmas. Here are some phone accessories they might want this year.
Kodak Dock Plus Portable Instant Photo Printer
This is super fun. If your child has ever asked you what the word "Polaroid" means, then you need to get them this. They can instantly print off their 15,000 pictures to hang all over their room. It can print regular 4×6 photos easily with free Kodak software.
POW Mo Collapsible Magnetic Bluetooth Speaker
If you child loves to listen to their music, loudly, and you don't mind their musical selection, then get them a Bluetooth speaker.
This one is water-resistant and has an eight-hour play time. The fun thing is that it collapses down for easy travel and pops back up when you are ready to use it. The magnetic aspect is cool, too.
For the bookish teen
If your kid loves to get their geek on and be a bit nerdy, you want to embrace that. Not forcing your teen to be anything other than themselves is important. There are plenty of cute, bookish-related gifts you can get them.
Stickers
Okay, hear us out before you laugh at stickers. From their phone, to their tablet, to their laptop, to their hydro flask, they have so much room for accessories. They can personalize their items in any way they want!
If your teen has a favorite show or movie, get them a few sheets of fun stickers to make their mark on their personal items.
Book sets
Whether they love Pretty Little Liars, Percy Jackson, or Harry Potter, a limited-edition or updated illustration box set of their favorite literary journey can be a great present. There's always something new to discover when you get a new set of books. If your teen still loves to read, you want to nurture that as much as possible.
Self-care for your teen
Self-care comes in many different forms. Whether it's eating your weight in chocolate or putting on your fuzziest socks, everyone has their thing. Your teen needs to unwind as much as you do.
A gift to show them you want them to take time for themselves and take care of themselves can be really sweet.
Holiday Snack Box
This is the ultimate box in eating your feelings. You will get a variety of sweet, salty, crunchy, chewy, and crispy snacks to help your teen get through any mood. Show your teenager that it's okay to indulge their sweet tooth. If you are really nice, they might share a snack or two.
Keiby Citom Manicure Grooming Kit
Teenagers aren't known for their great hygiene. If you give them a little gift that they can use at their own leisure, they might be more apt to experiment with hygiene tools. This kit comes in pink or black and is small enough for your teen to pack with them for trips or keep in their purse at all times. They might look at you weirdly for a minute, but then sneak into the bathroom that night to see what they can do with the tools.
So good luck, parents. We know teenagers can be difficult to read. Trying to find them the perfect present is like trying to find a phone charger, very hit or miss on whether you can find one. Make a list, check it twice, and always have a backup plan for when your teen changes their mind on what they like three days before Christmas.
Editors' Recommendations