You probably spent a lot of time choosing the perfect name for your baby girl. After all, it's an important decision. However, using nicknames is a popular thing to do, so you may not end up calling her by her given name. If a sweet nickname evolves and sticks as she grows up, her given name may only come up when you're trying hard to get her attention.
Let's rewind. We all know that as a precious little baby, you're bound to try out some of the many cute nicknames parents use on their new bundles of joy. These baby girl nicknames are sweet, funny, and unique, and could be fun to use if you haven't caught yourself using them already.
We've compiled over 150 nicknames people have used for baby girls, and while some you might expect something like Sweetie Pie or Honey Bun, some are unexpected and may make you giggle, like Doodlebug and Banana Muffin. Some are based on personality, some are based on appearances, and some are based on… well, nothing at all. This list may inspire you with what to call your own little girl. Take a look at our list.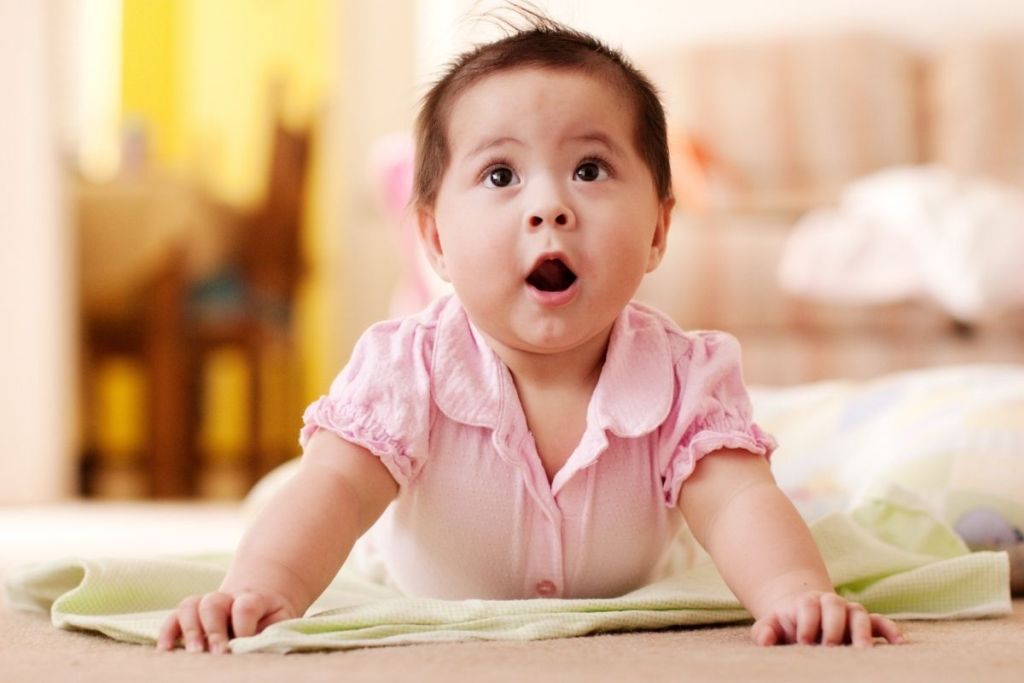 Cute baby girl nicknames that are quite common
These go-to sweet baby girl nicknames are irresistibly adorable. From classic to cuddly, these terms of endearments are good standbys. Maybe your mom called you these as a baby.
Angel
Baby Cakes
Boo Boo
Bubs
Bunny Boo
Buttercup
Cupcake
Darling
Dearie
Her Majesty
Honey
Honey Bear
Honey Bun
Honey Pie
Kiddo
Lil Lady
Little Lamb
Madame
Missy
My Love
My World
Nugget
Precious
Princess
Pumpkin
Sugar Pie
Sunshine
Sweet Pea
Sweetie Pie
Your Highness

Personality baby girl nicknames that bring a smile and a giggle
Your little girl has a personality all her own, and your nicknames for her may change with her mood. Whether she's being sweet or cranky, there's a nickname for that.
Chatterbox
Chuckles
Cranky Pants
Cuddle Bug
Cuddle Bunny
Dimples
Diva
Drama Queen
Drooly Julie
Funny Girl
Fussy Pants
Giggle Monster
Giggles
Goofball
Goofy
Grumpy
Happy
Rolly Polly
Sassy
Sleepy
Smiley
Snuggle Bug
Snuggle Bunny
Sweet Girl
Sweetie
Troublemaker

Appearance-based baby girl nicknames that are catchy and too cute
While you'll want to avoid commenting on your daughter's body image once she can understand your words, love on those chubby cheeks all you want when she's a little baby.
Bed Head
Blondie
Chipmunk
Chubbykins
Chubster
Chunky Monkey
Cutie
Cutie Patootie
Cutie Pie
Little Miss Chubby Cheeks
Mini-Me
Miss Cutie
Munchkin
String Bean
Tiny

Unforgettable name-based baby girl nicknames that are shortened or rhyme
You might use a nickname based on your baby girl's first name or maybe her middle name. It could be the repetition of the first syllable of her name discovered while adding a rhyming word after her name. Here are some examples.
Allie Wally
Cutie Cathy
Ellie Belly
Hannah Banana
Izzy
Jojo
Josie
June Bug
Lizzie
Snoozy Susie

Funny baby girl nicknames you may not have thought of before
You can also come up with all kinds of silly nicknames for your baby girl. These nicknames are primarily for trying to get a giggle out of your baby (and trying to entertain yourself), after all.
Bam Bam
Bestie
Miss Piggy
Pookie
She-Who-Must-Not-Be-Changed
Short Stack
Stinker
Sugar Booger
Super Baby
Super Girl
Tater Tot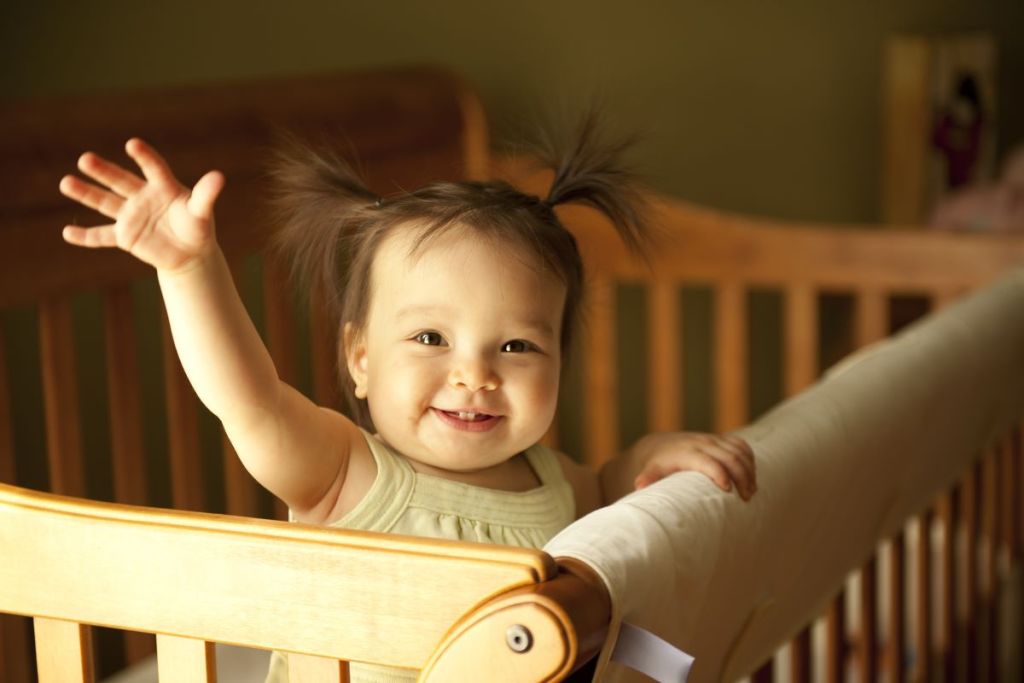 Silly and random baby girl nicknames…that just come out
Where did these even come from? When you're not running on much sleep, the funniest nicknames come out of your mouth.
Almond Joy
Angel Cake
Apple Pie
Babushka
Bambina
Banana Muffin
Bon Bon
Bitsy
Chickadee
Cookie
Cupcake
Doodlebug
Dumpling
Goober
Jellybean
Kitten
Koala
Ladybug
Lemon Drop
Marshmallow
Minnie Mouse
Muffin
Peanut
Pebbles
Peach
Peachy Keen
Pickle
Pop Tart
Pork Chop
Sunflower
Susie Q
Tinkerbell

Baby girl nicknames: Anything goes — just about
You could come up with any baked good, flower, cartoon character, or really any word and turn it into a baby nickname as long as you say it in a childlike voice. Most of these nicknames will only stick around for babyhood but be careful — you don't necessarily want Pork Chop or Stinker to be the nickname that sticks! Don't let that hold you back from letting this be the time to experiment with lots of different nicknames at home, though.
You have so much time to talk to your baby, so they get that great language development from listening to you, so call them all the silly names you want and see what makes them laugh. If a nickname based on their name or personality ends up sticking for life, it could turn into something wonderful.
Editors' Recommendations