When it comes to nursery decor, are there any more popular options than either a Disney nursery or princess-themed nursery? Whether you love Disney as a parent or not, the brand's fantastical stories and whimsical characters make for adorable children's decor that can last through infancy and into your child's adolescence. However, creating a truly beautiful Disney nursery requires a bit of finesse; it's not as simple as just going to The Disney Store and pulling odds and ends off the shelves, then pooling everything together for your child's new room.
If you're considering a Disney nursery for your baby, take a few pages out of these pros' books. Here are some adorable nursery ideas that are straight out of the movies. With a little ingenuity, you can make them your own — and totally Disney-inspired.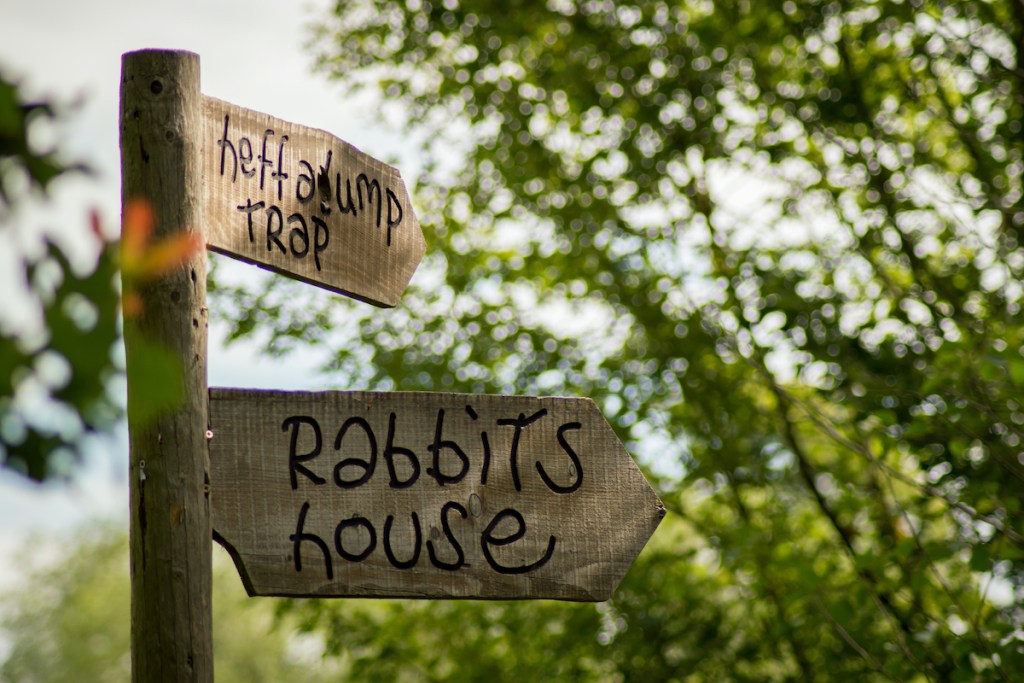 Whisk your child away to the Hundred Acre Wood with this woodland nursery as your guide
Winnie the Pooh and his gaggle of friends make a popular unisex nursery theme, but if you're not wanting to go bold, bright, and over-the-top, with lots of primary colors and stuffed animals, or cartoon characters on the walls, you might want to take inspiration from this woodland nursery to create a refined, upscale version of your own Hundred Acre Wood.
The birch tree wallpaper makes for an eye-popping black, white, and gray backdrop, without being overly gaudy. The woodland creatures in this example nursery can be easily swapped out with some of your favorite Winnie the Pooh characters (though you might want to go with minimalist or vintage options, like this classic Pooh Bear). You can also find minimalist Winnie the Pooh wall art to go with your more refined theme, thanks to Pottery Barn.
https://www.childrensalon.com/rainbow-designs-plush-winnie-the-pooh-30cm-234593.html
https://www.potterybarnkids.com/products/disney-winnie-the-pooh-framed-wall-art/?pkey=cdecor-art

Take a lesson from this Disney-inspired nursery and pick your theme before you pick your movies
One mistake you can make when first deciding on a Disney nursery theme? Creating an entire theme around one Disney movie or set of characters, before you consider your other options. As this beautiful gender-neutral Disney-inspired nursery shows, you can easily create a Disney-inspired nursery around a separate, non-Disney theme, which may allow you to be more creative and flexible.
For example, these parents created a Disney ocean nursery, with all of the decor in a nautical, seaside theme (think netting, seashells, and blue tones). However, by choosing this overarching theme, they were able to incorporate a wide array of Disney characters and movies into their nursery, including Moana, Finding Nemo, Peter Pan, and others.
You could do a similar nursery based around the rain forest (bringing in The Jungle Book, Tarzan, and The Lion King).
Go classic with animated characters, but don't go too over-the-top for a more refined look
Of course, Disney princess nursery themes are popular for a reason. If you're wanting to go all out with lots of pink, glitter, and ruffles, consider reining yourself in with a more low-key Disney Princess nursery, like this one. Focused on just one princess (versus the entire lot of them), this nursery brings in a lot of classic Cinderella elements with true-to-form characters and toys, but it does so in a way that's both child-friendly and still appealing to the adults in the house.
A few extra accessories add to the princess appeal, such as a chandelier-like overhead light fixture, plush rug to cover hardwood floors, and minimalist wall hangings. When doing a Cinderella-themed nursery, it's also easy to add in overarching Disney World and Disneyland themes as well, such as Cinderella's castle and Tinkerbell.
Whatever your favorite Disney characters, remember that your nursery is, at the end of the day, your child's space
Whatever theme you end up going with or whatever Disney movies or characters you take inspiration from, whether you go over-the-top or subtle with your Disney-inspired nursery, remember that, at the end of the day, that space will be your child's — which means that one day they might decide their favorite Disney princess is Mulan, not Sleeping Beauty, or that they might decide they don't like Disney at all. And that's okay.
The key thing is to create a beautiful, comfortable space that will make parenting your newborn a little easier, regardless of what theme or decor choices you make.
Editors' Recommendations